Picks of the Day
Durand Cup trophy tour, Azadi Station and more
A quick look at the day that was for Kolkata
By
My Kolkata Web Desk
| Published 19.07.22, 08:36 PM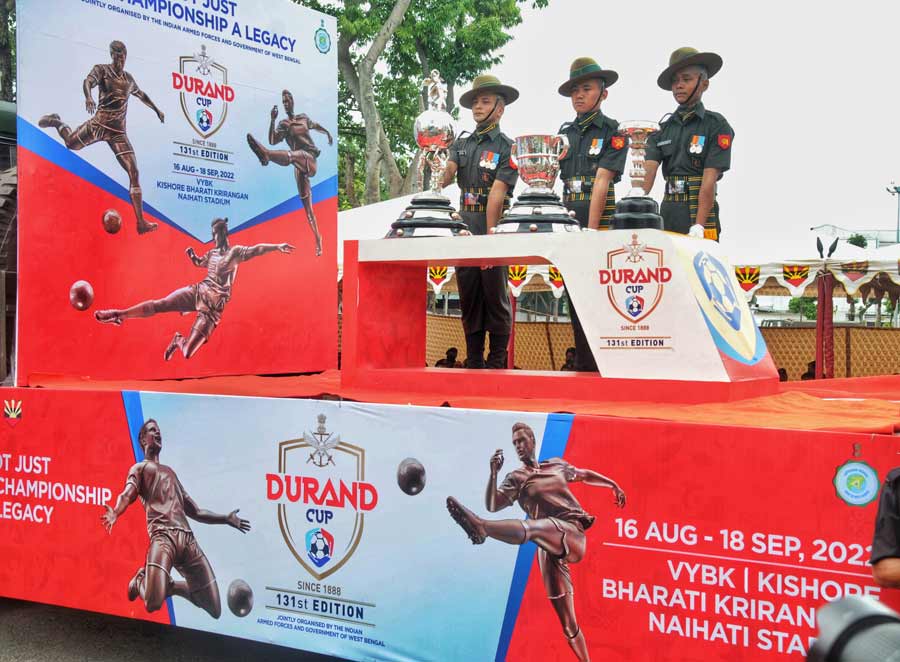 Army personnel at the flag-off ceremony of the Durand Cup 2022 trophy tour at Fort William on Tuesday. The trophy will travel to Guwahati, Assam; Imphal, Manipur; and Jaipur, Rajasthan; before coming back to Kolkata on July 30.
Ashim Paul/My Kolkata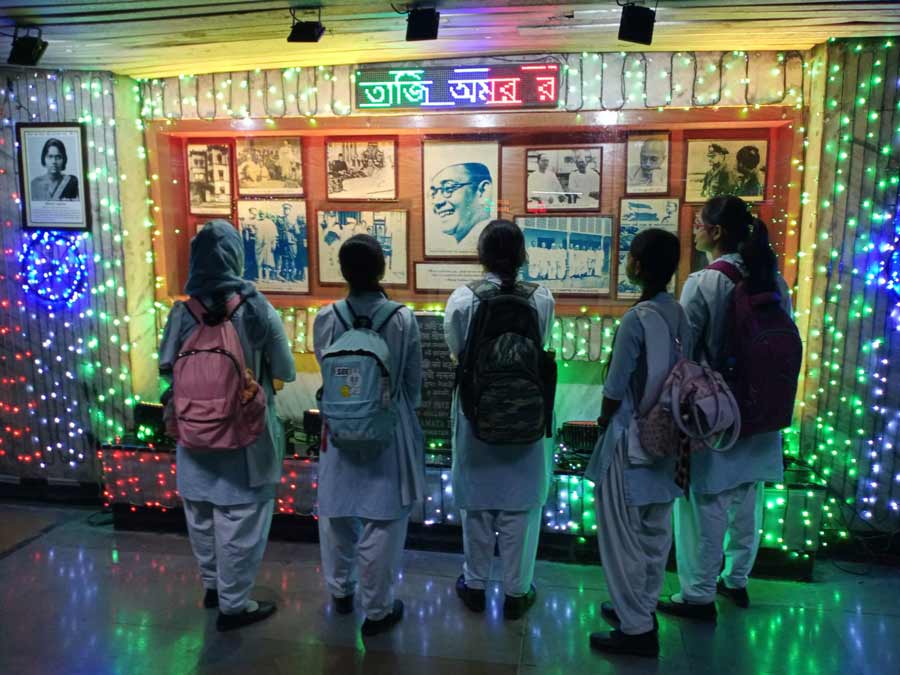 School students admire photographs showcasing the various phases of Netaji Subhas Chandra Bose's life at Netaji Bhavan Metro station, which has been selected as an 'Azadi Station' for the celebration of the iconic week of 'Azadi Ki Rail Gadi Aur Stations' from July 18 to 23. As part of the weeklong celebration, family members of freedom fighters will flag off the Howrah-Mumbai CSMT Mail on Wednesday, July 20. Metro Railway Kolkata uploaded this photograph on Twitter on Tuesday.
Metro Railway, Kolkata/Twitter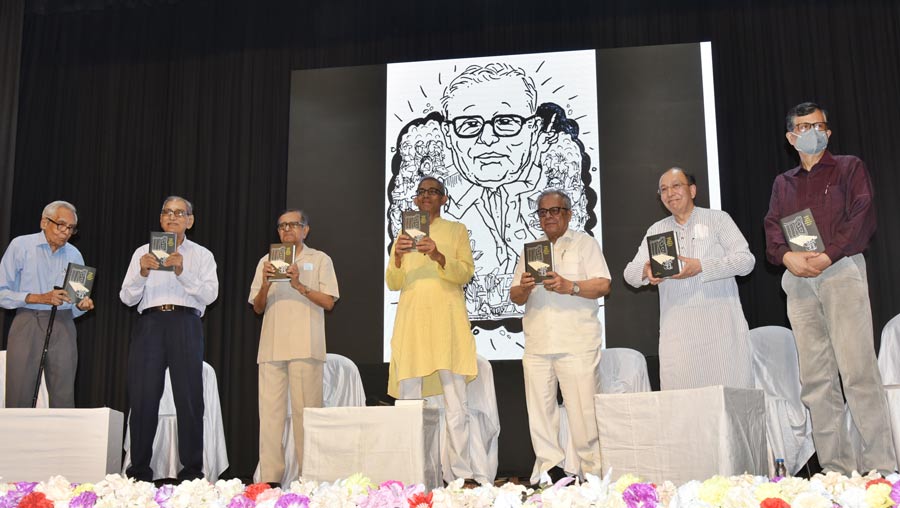 A book titled 'Eksho Tarar Galpo' was launched at the Indian Council for Cultural Relations, Kolkata, on Tuesday. Nobel laureate economist Abhijit Banerjee and historian Sugata Bose were present at the event. The book chronicles the lives and accomplishments of 100 Bengali doctors from the 19th century to the 20th century.
My Kolkata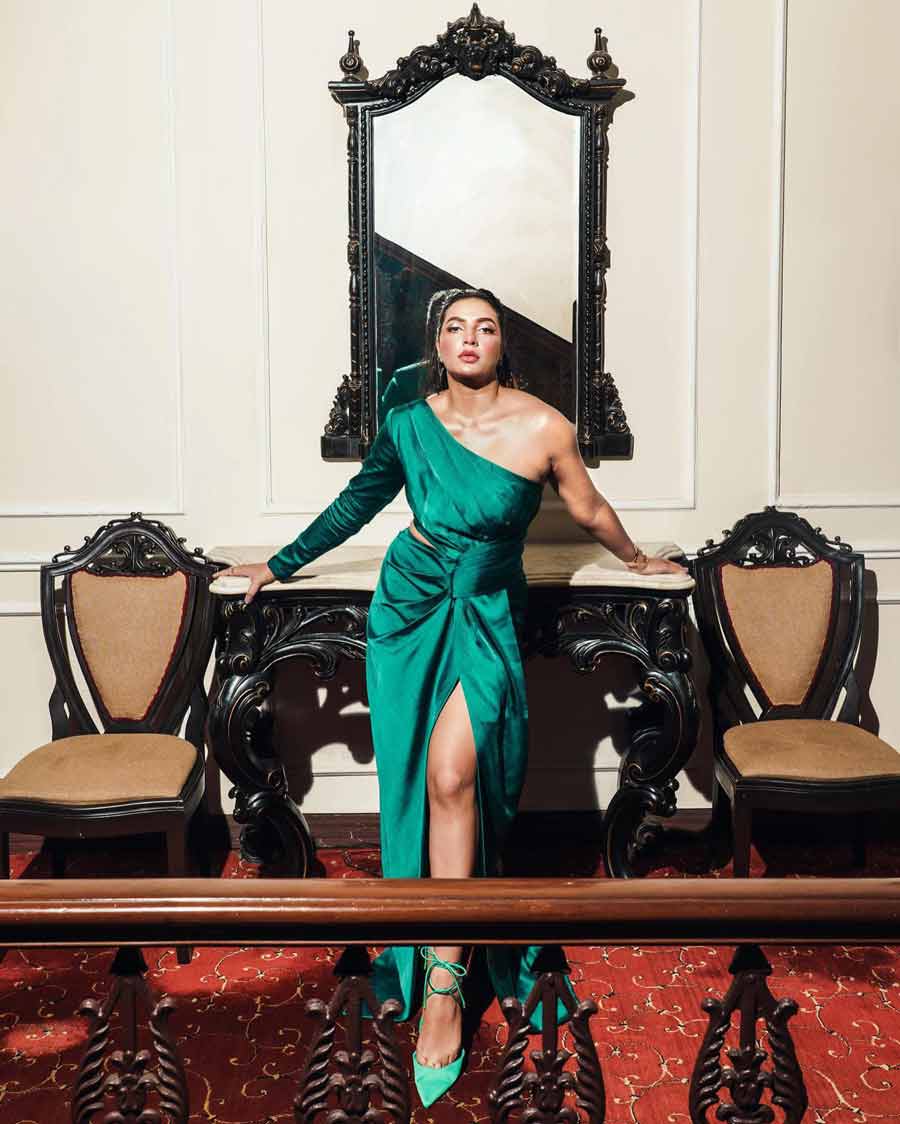 Actress Subhashree Ganguly uploaded this photograph on Facebook on Tuesday.
Subhashree Ganguly/Facebook