Photogallery Of The Week
Bicycle rally, Rath Yatra preparations, Madhyamik results, and more
In pictures, some events that marked the week that was for Kolkata
By
My Kolkata Web Desk
| Published 04.06.22, 07:56 PM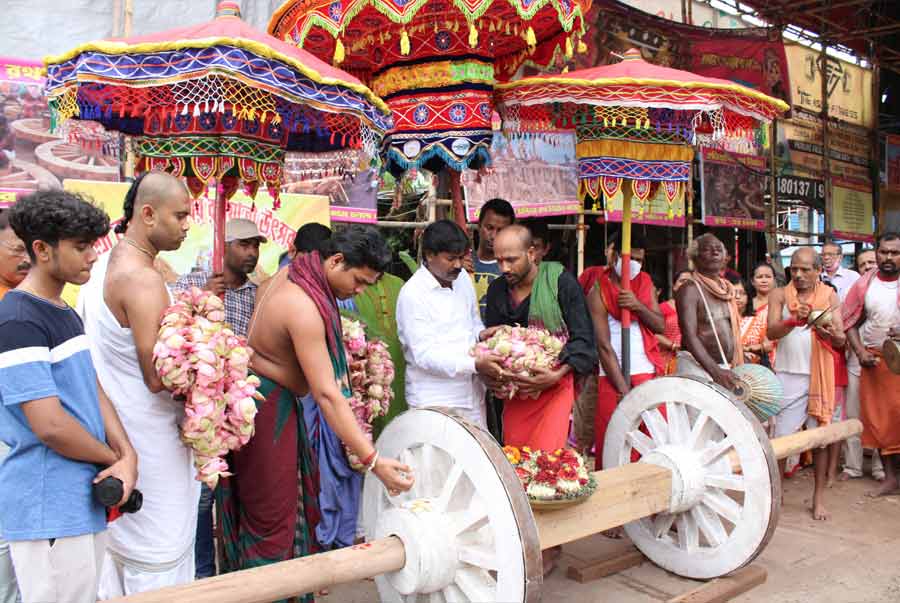 COUNTDOWN: Hindu priests worship the wheels of the chariot that will carry the deities Jagannath, Balaram and Subhadra on Rath Yatra at Rampurhat on Sunday, May 29. The Rath Yatra festival is on July 1.
My Kolkata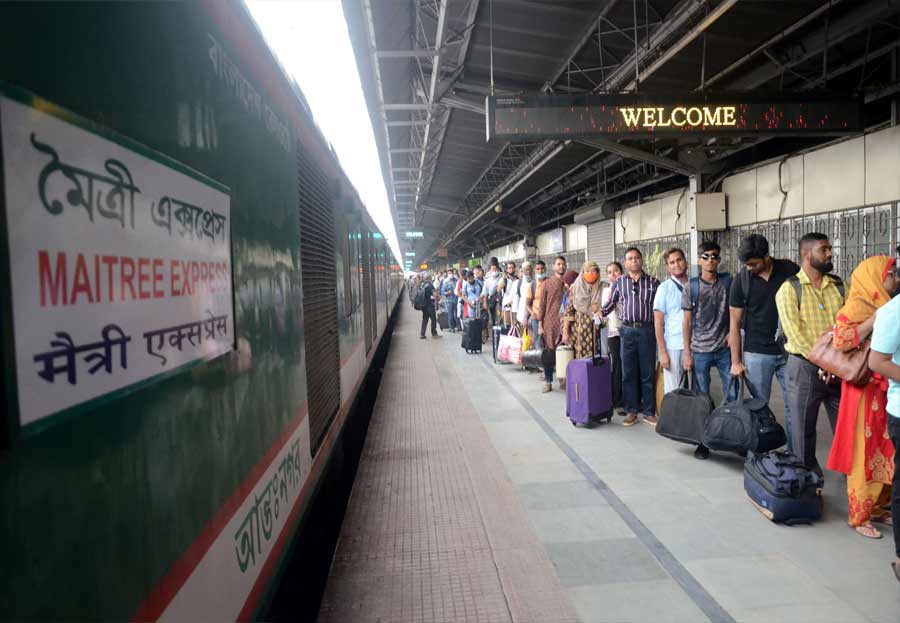 BYE! BYE!: People queue up at Kolkata station to board Maitree Express on Sunday, May 29. Both Maitree Express and Bandhan Express had ceased ferrying people from Bangladesh to India and vice versa about two years ago due to the pandemic. The trains resumed services on Sunday.
Ashim Paul/My Kolkata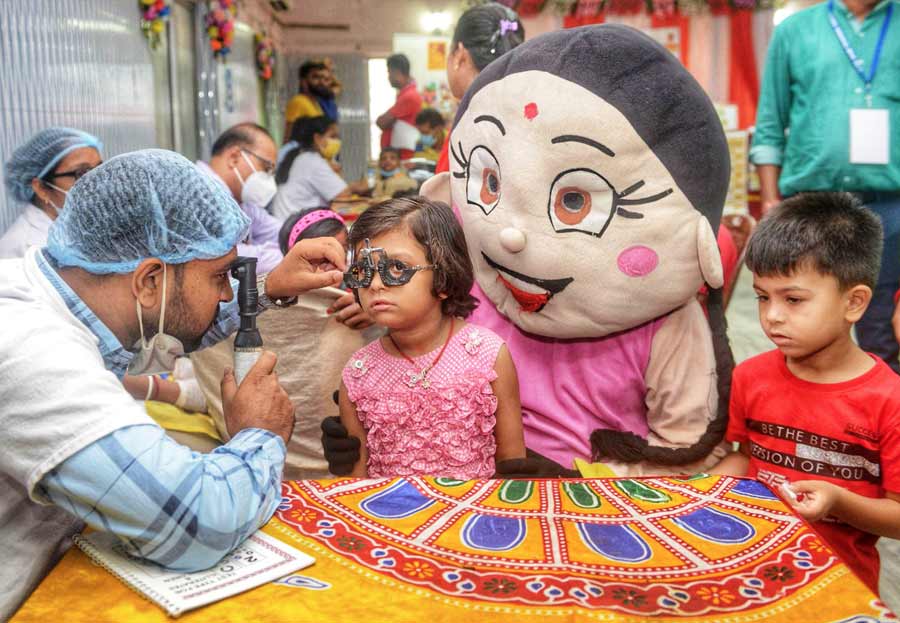 NO KIDDING: An ophthalmologist examines a child's eyes at a free health check-up camp at Hatibagan on Sunday, May 29.
My Kolkata/My Kolkata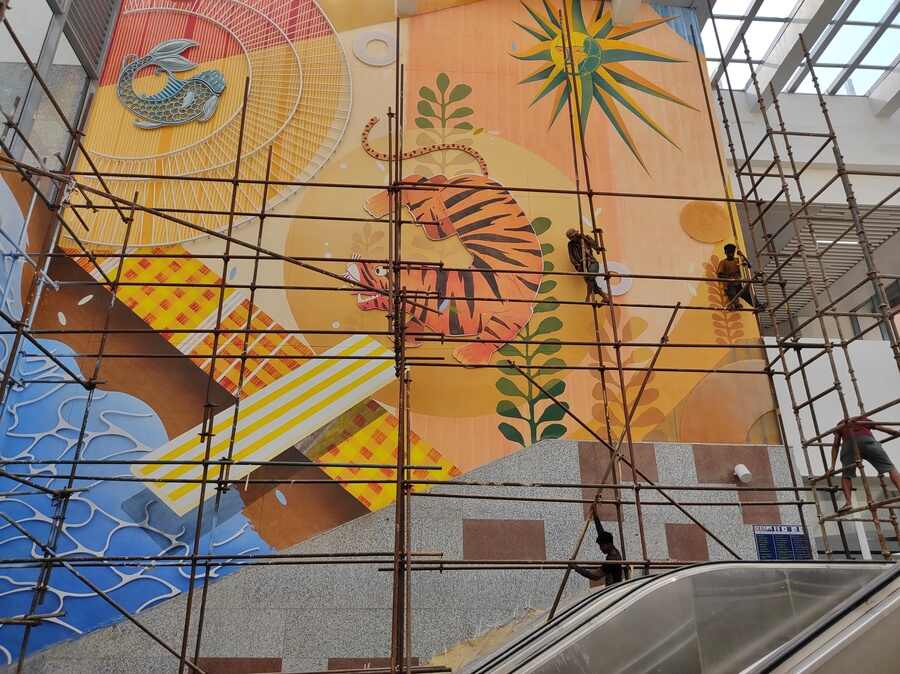 Workers lend finishing touches to a giant mural of a tiger at the Sealdah Metro station on Monday, May 30
Suvendu Das/My Kolkata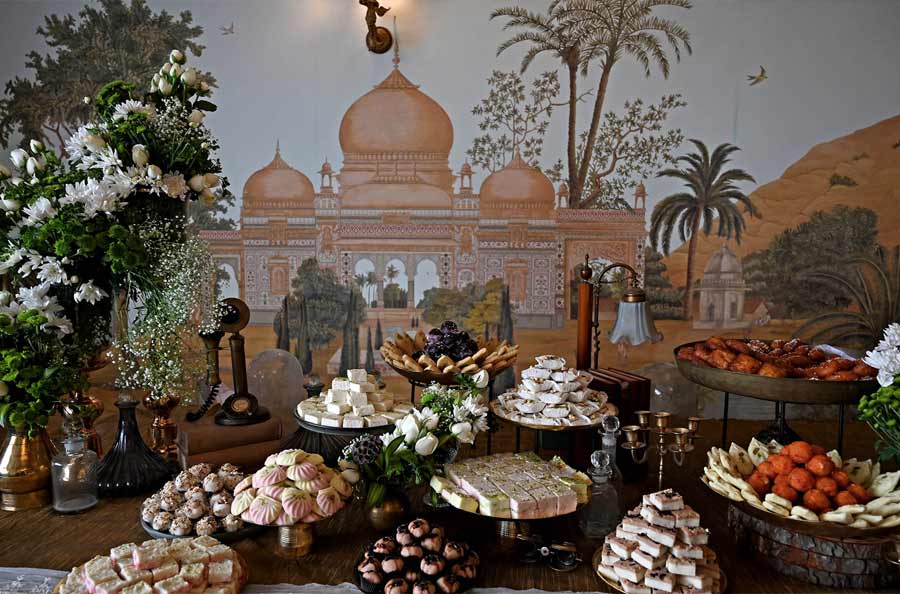 DIG IN!: Sweet varieties at the press announcement of a literature festival on mishti on Tuesday, May 31.
Amit Datta/My Kolkata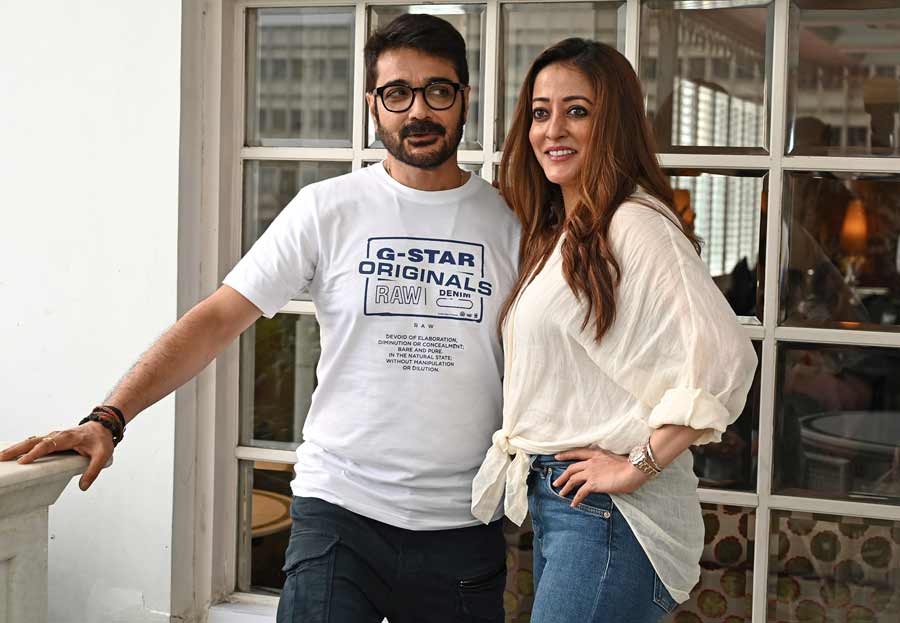 STAR-STUDDED: (From left) Film actors Prosenjit Chatterjee and Raima Sen at Glenburn Penthouse for a press conference on Tuesday, May 31.
Amit Datta/My Kolkata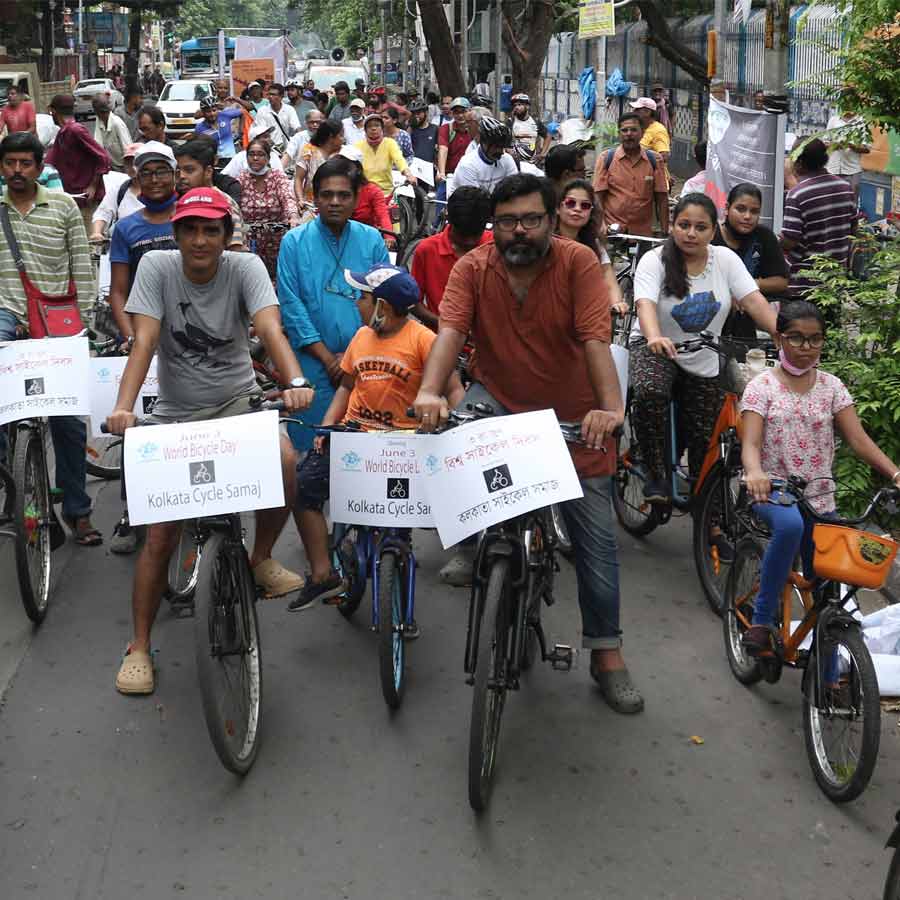 HEALTHY CHOICE: Actor Ritwick Chakraborty and director Pradipta Bhattacharyya take part in a cycle rally to mark World Bicycle Day on Friday, June 3.
My Kolkata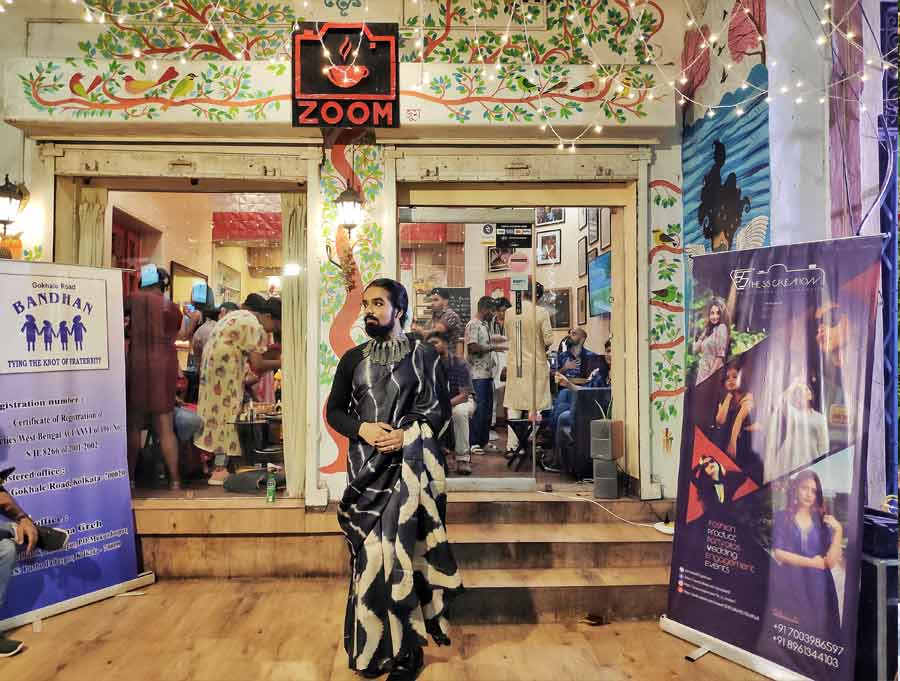 SLAYING STEREOTYPES: Social media influencer Pushpak Sen in androgynous clothing for a city event on Friday, June 3.
Soumyajit Dey/My Kolkata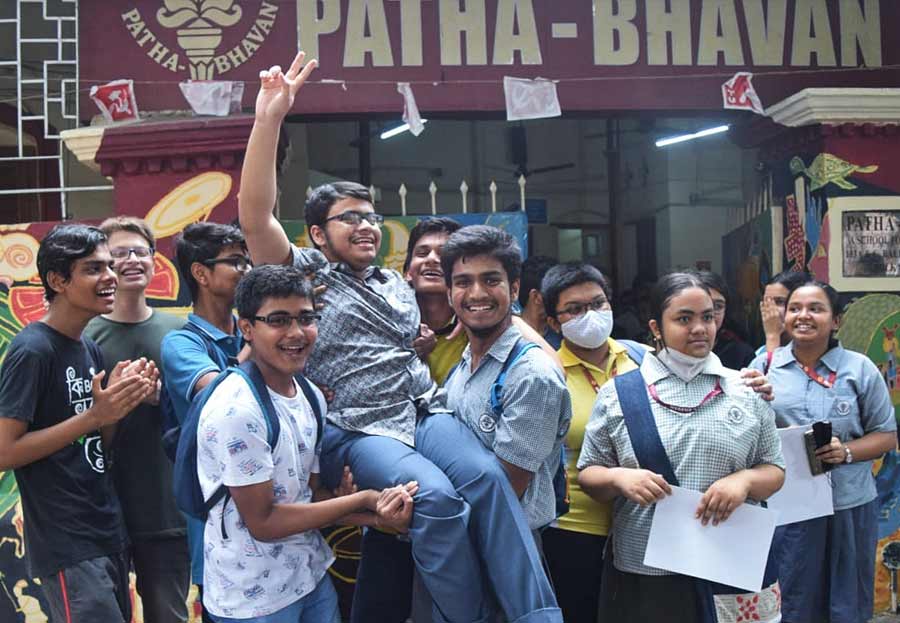 WITH FLYING COLOURS: Friends of Srutarshi Tripathi, a student of Patha Bhavan, give him a hurrah as he stood fourth in the Madhyamik examination on Friday, June 3. He is the only rank holder from Kolkata.
My Kolkata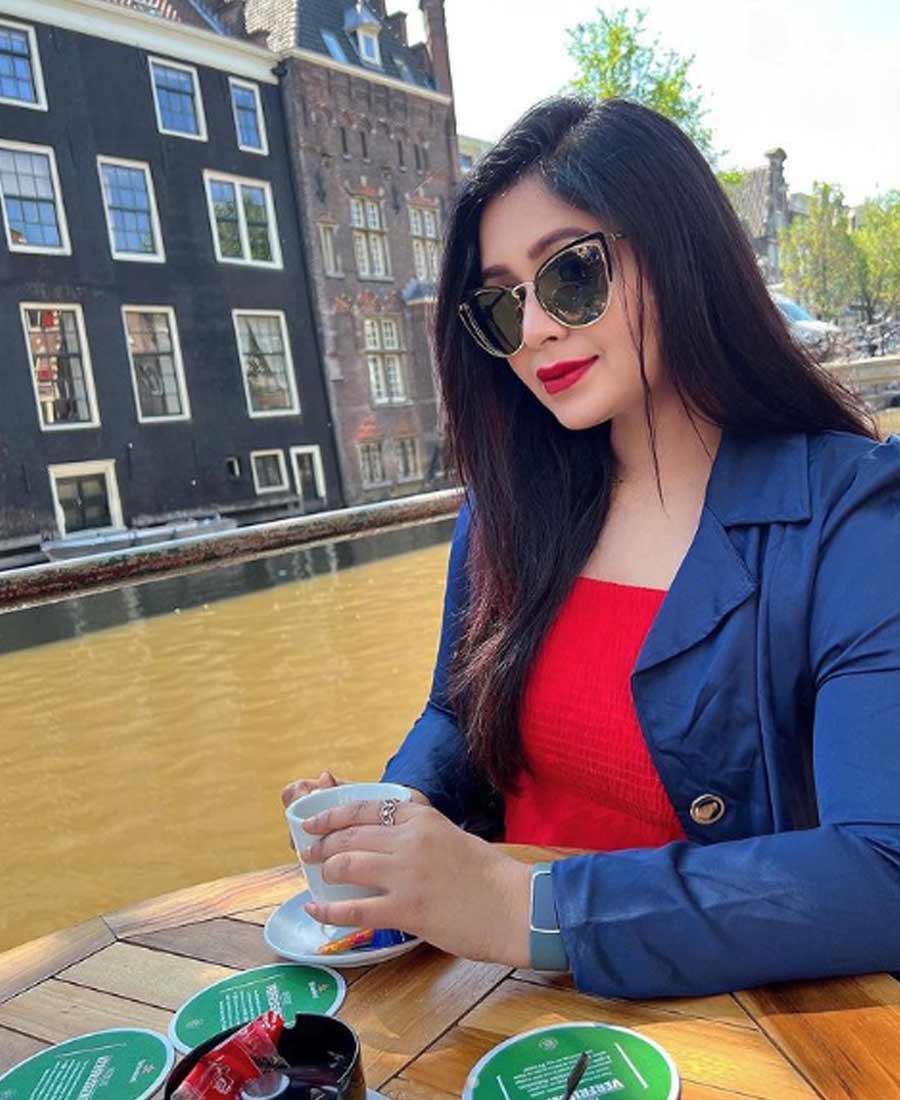 Actress Ritabhari Chakraborty enjoys a cup of coffee in Amsterdam, Netherlands. She uploaded this photograph on Instagram on Friday, June 3
From Ritabhari Chakraborty's Instagram handle, @ritabhari_chakraborty