Summer hairstyles
In pictures: Hairdos to chic up your summer looks
These braids are super achievable and wearable
By
Lygeia Gomes
| Published 13.06.22, 12:08 PM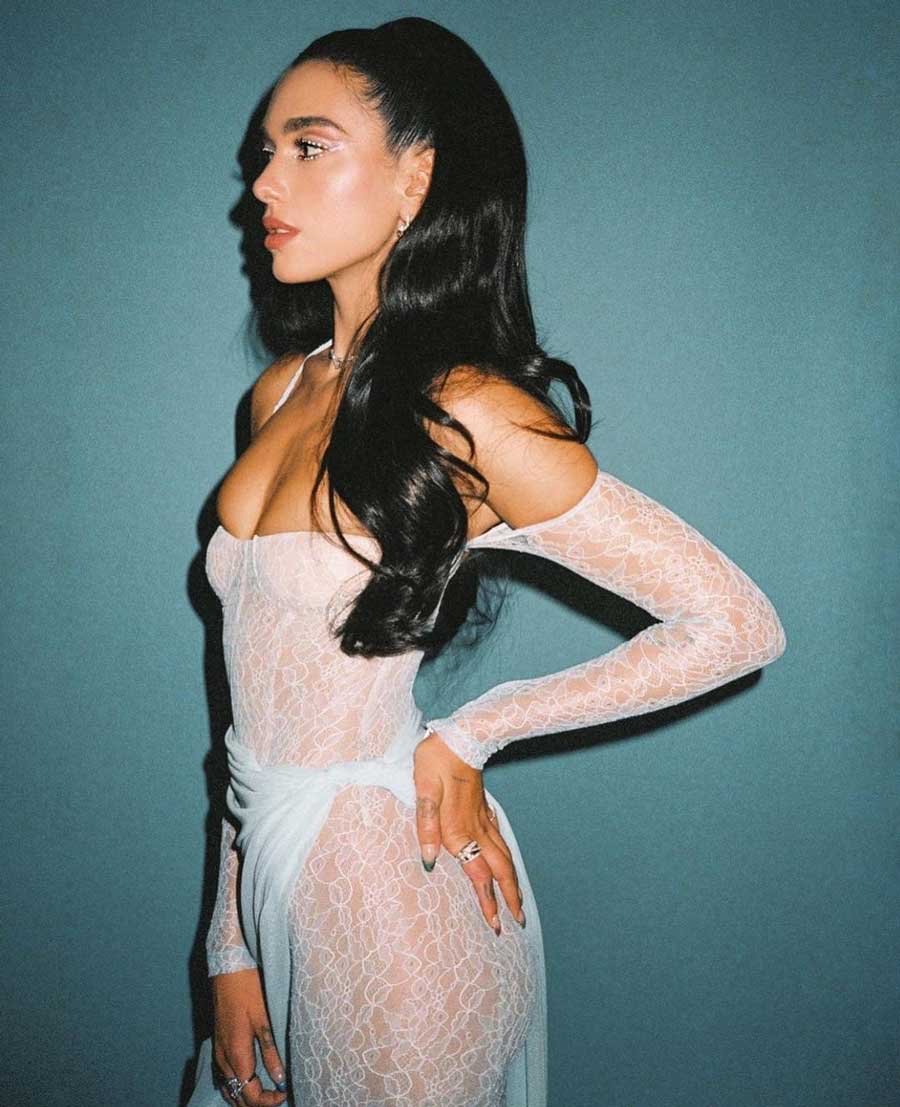 Half-up-half-down: The simplest of hairstyles can elevate a whole look and the half-up half-down is one such hairstyle. Take the top half of your hair and tie it into a ponytail. Then pull out two strands of hair from right above your nose and let them fall, framing your face. This hairstyle is easy and quick — so save it for a day you're running against the clock.
Instagram/chrisappleton1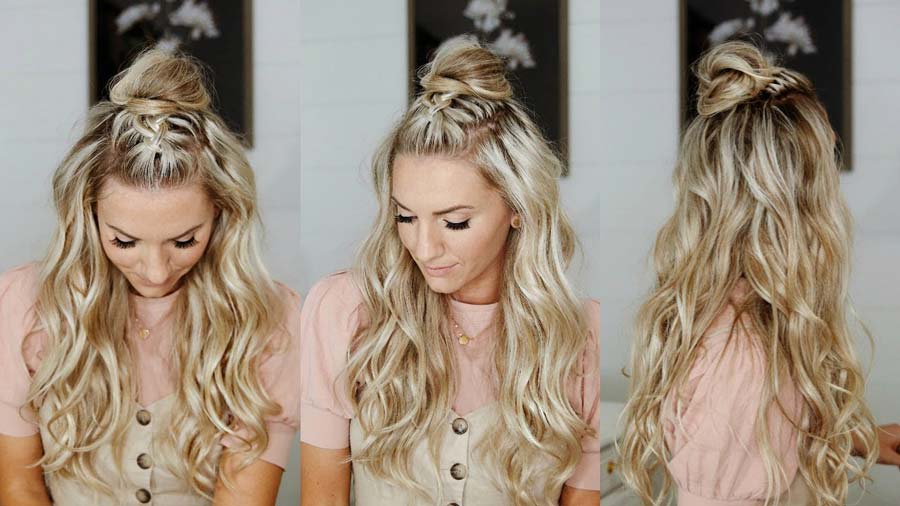 Braided Top Knot: A braided top knot is the perfect hair do for a busy day. All you need to do is middle part your hair, make two thin side braids on each side and tie it all together into a messy top knot. If you want a half-up-half-down look, separate the top half of your hair and tie only that section into a top knot.
YouTube/Annies Forget Me Knots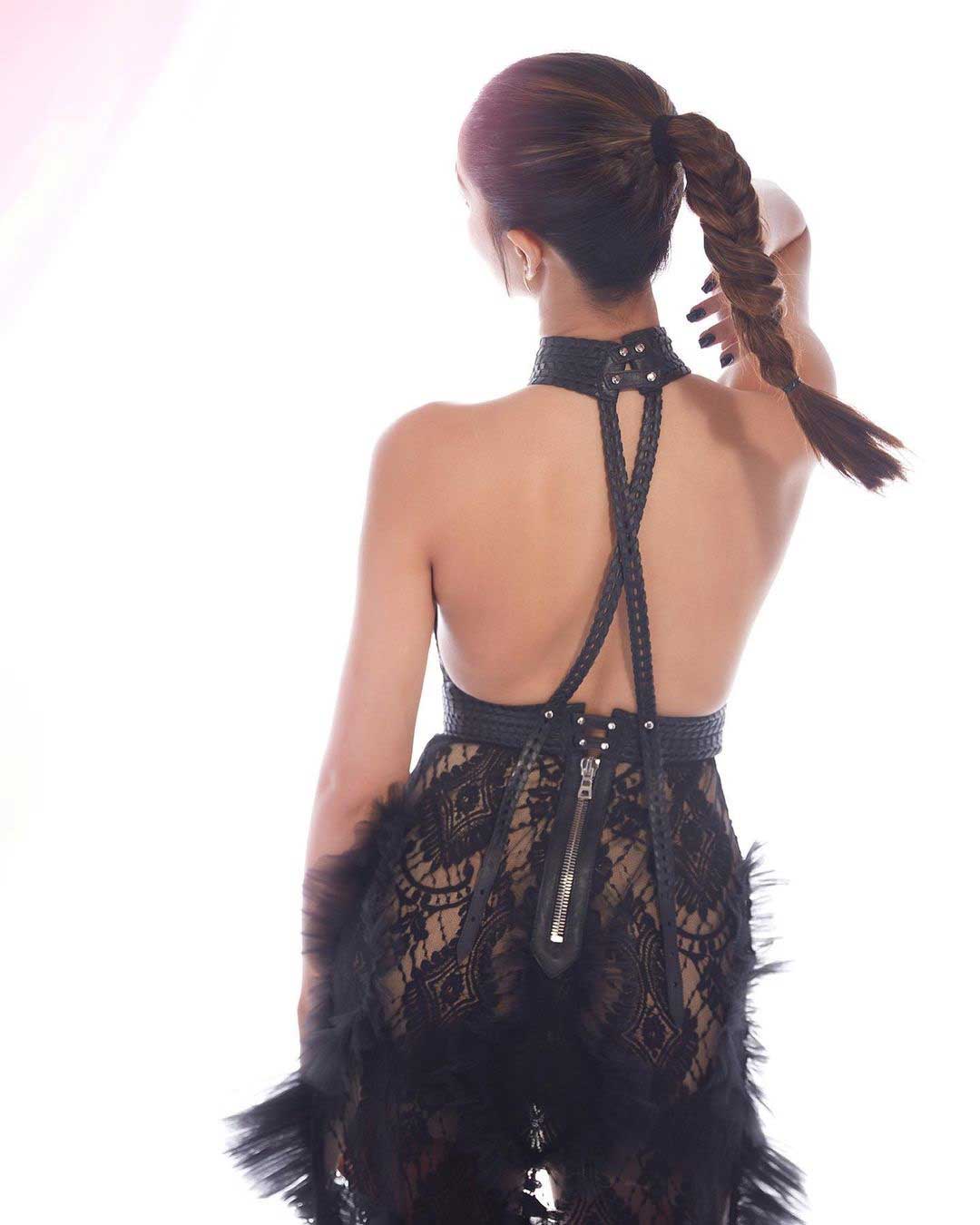 Braided Ponytail: If you love a pony this hairstyle is for you. It's super easy to achieve and looks super chic! Simply part your hair on the side and section out the front segment (this is usually the part of the hair that is used bangs). Braid this section and secure it with a hair tie. Then, pull all the hair into a low ponytail and secure it well.
Instagram/ananyapanday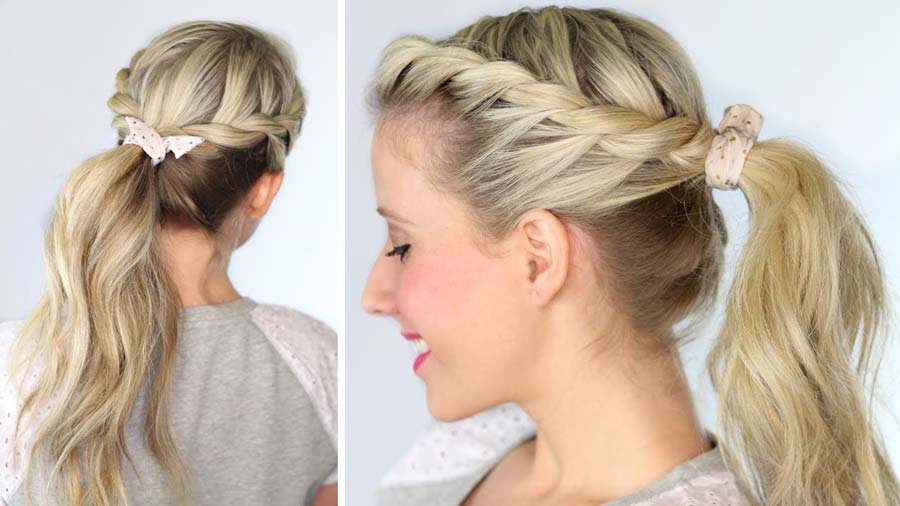 Twisted Ponytail: This is an easier version of the French braid. To achieve this look, part your hair in the middle and work with each of the two sections separately. Start with the right side; take two thin sections of hair and twist them together. As you move lower, keep adding in sections from under, the same way you would when French braiding. Now, repeat the same process on the other side and tie everything into a low ponytail to achieve the finished look.
YouTube/Abby Smith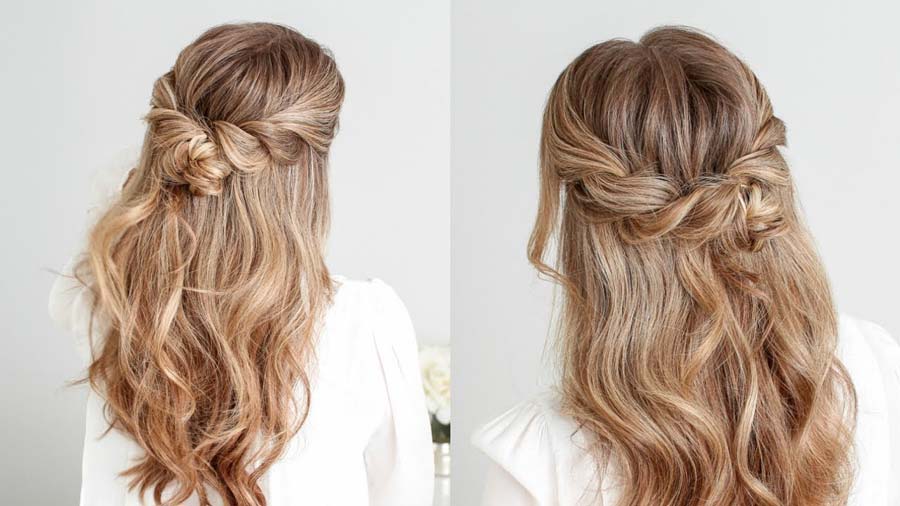 Twisted half-up-half-down: The twisted half-up-half-down is an effortless, elegant hairstyle. To achieve this look, take two sections of hair from right behind the ears on each side and tie them together with a hair tie. Then, upturn the ponytail so it's inverted. Repeat the same process three times and you'll have an elegant half-up-half-down in no time.
YouTube/Missy Sue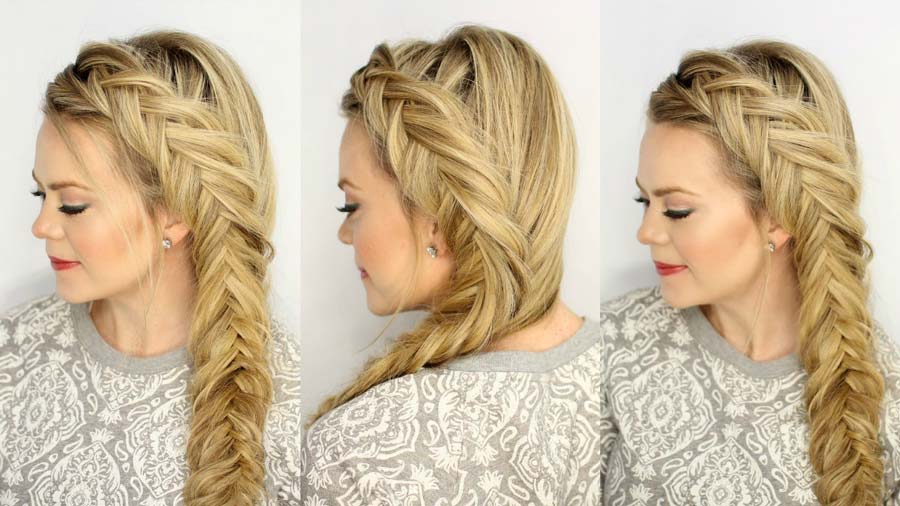 Fishtail Ponytail: A fishtail ponytail is a graceful look. Wear it to a formal gathering, to work every day, or even on a date. Just part your hair at the side and start plaiting your hair into a fishtail. Secure it with a colourful hair tie, preferably a scrunchie, and zhuzh the look up!
YouTube/Missy Sue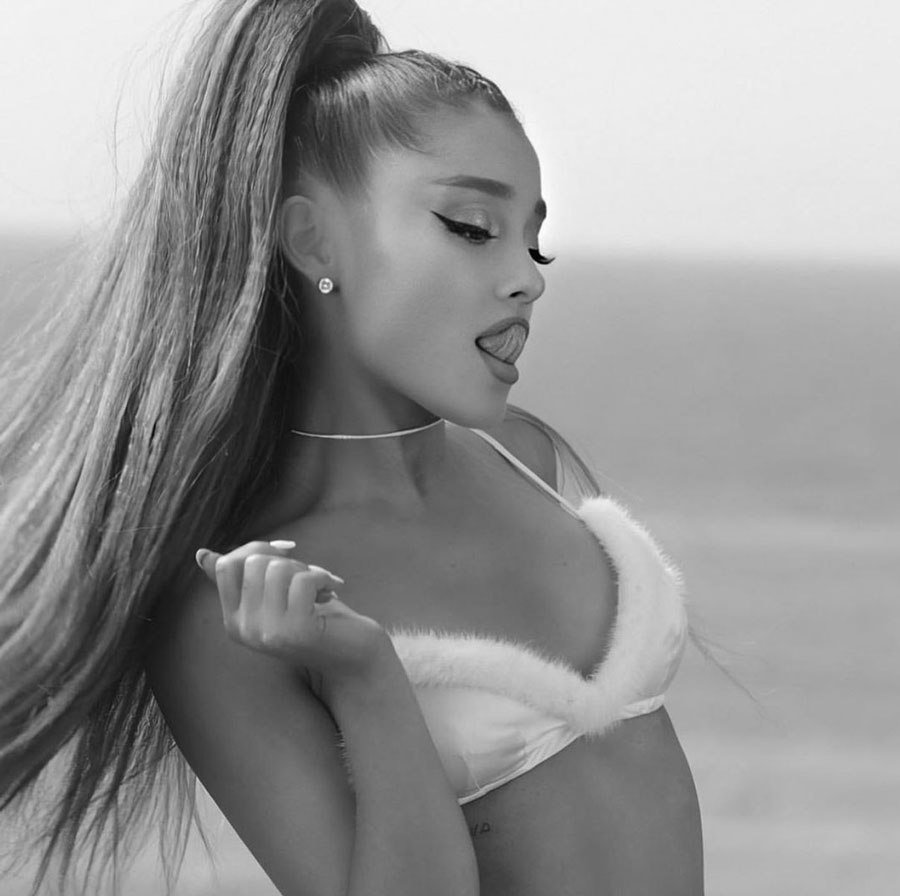 Snatched ponytail: Remember Ariana Grande's go-to hairstyle? Yes, that's the snatched ponytail — a super-high ponytail with a sleek hairline. This hairstyle might take a toll on your roots, so make sure to use your favourite hair products to give your roots some extra strength.
Instagram/arianagrande