Shatbhi has seen it all in an illustrious career as a consultant, brand ambassador and mixologist that has spanned almost four decades. She was recognised by the President of India and the Ministry of Women and Child Development as India's first woman bartender. She wears many hats, and her latest book – Can't Go Wrong Book of Mocktails – is one of the most comprehensive collections of non-alcoholic drinks. Recently, she also created the menu at Kolkata's popular rooftop bar LMNO_Q, which features some cool cocktails like Bengal Princess, Floral Gin & Tonic and the Pomegranate & Pomelo Coupe. Although a true-blue Mumbaikar, she remains a Bengali at heart.

Most of all she enjoys leaning on her experience to educate consumers on the nuances of mixology. The pandemic-induced lockdowns created a wave of home mixologists and so My Kolkata caught up with Basu for some handy tips for sprucing up the home bar and getting creative with cocktails.
"Being locked in had some advantages"
Shatbhi believes that we made food and drink discoveries even though we travelled and dined out less during much of the pandemic-induced lockdowns. "We found time to discover social media - especially Instagram and YouTube. There was food and drink everywhere. We had time to explore and experiment. As soon as we could, we wanted to share it with our closest friends and family," she says.
"The market has exploded like never before"
Ready to mix and ready to cook took on a whole new meaning post 2020 as making cocktails and mocktails became much easier. "Availability and home delivery of alcoholic beverages and new craft Indian spirits made it even more exciting to entertain at home, and hopefully it's here to stay".
Pro tip #1 - Stock up on good ice
The trick to good mixing is learning a little technique and understanding flavour nuances. "Remember to stock up on plenty of good ice," she says. She recommends buying a 5 kg pack or making your own. "Pack two trays into a zip lock bag and keep packing them in. Smaller bags mean you take out one at a time and therefore keep the ice frozen and not half melting."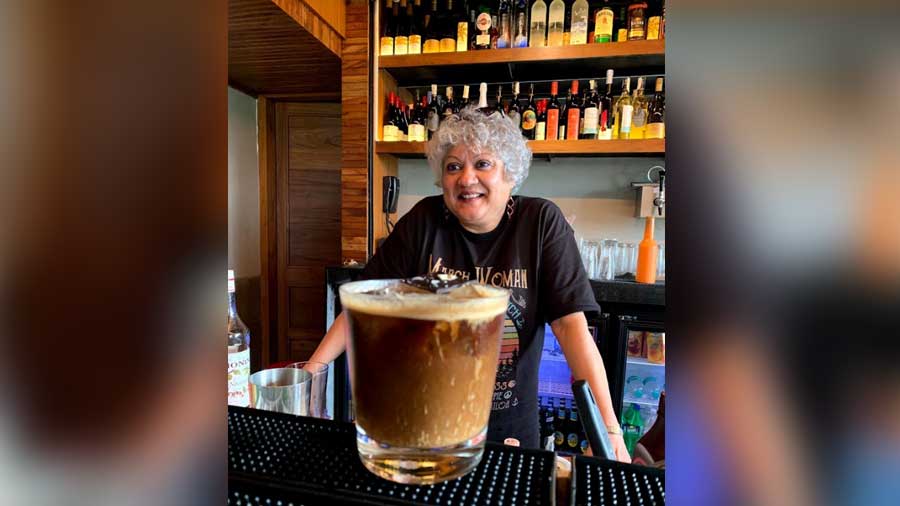 Pro tip #2 - Stock up on pre-mixes
"You can premix a larger batch of a few cocktails in bottles and keep them cold to make it easier to mix while entertaining. Just multiply the quantity in a jug, stir, taste, adjust and bottle."
Pro tip #3 - Snag the right kit
Three-piece cocktail shaker
Peg measure
Two long bar spoons
Hawthorne strainer
Conical fine strainer
A Muddler
550–800-watt centre detachable hand blender with jar
Pro tip #4 - Get your glassware right
"Glassware is personal but choose clear, fine-rimmed glasses. Go to a good home store to choose," she advises. She also recommends ordering brands like Ocean, Bormioli Rocco or Schott Zwesiel online once you're familiar with what you need. Start with:
6-12 360-400ml whisky/old fashioned glasses
6-12 420ml long drink/Collins glasses
6-12 420-500ml beer glasses - choose from pilsner or mugs or a shape you like
6 240-300ml martini/coupe glasses
6 420-650 hurricane glasses
6 450-600ml Bordeaux wine glasses (You can use them as all-purpose for all wine till you want more)
6 champagne flutes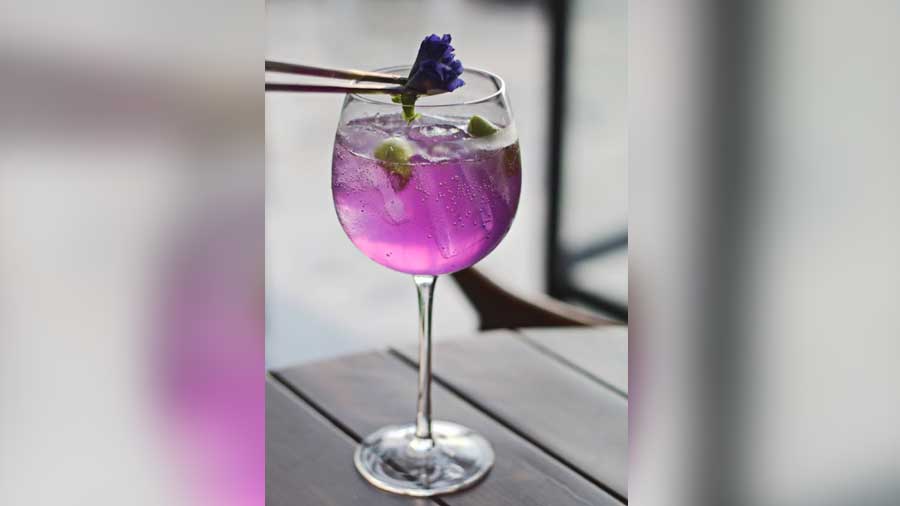 Floral Gin and Tonic in a wine glass
Pro tip #5 – Cocktail mixes
In Can't Go Wrong Book of Mocktails, she covers techniques and the process to craft a great drink. She suggests stocking up on:
Cocktail mixes like Jimmy's or Bartisans
Syrups: Mathieu Teisseire syrups and purees or Monin syrups and purees
Mixers: Svami, Sepoy & Co, Bengal Bay, Jade Forest
Ready to drink options
Spirits: This depends on your personal preference
Flavoured spirits like Campari, Kahlua, Baileys Irish Cream or Cointreau
Indian craft spirits to look for: Paul John Single Malt, Amrut Single Malt, Greater Than Gin, Hapusa Himalayan Gin, Stranger & Sons Contemporary Indian Gin, Maka Zai Rum - white & gold, DesmondJi agave spirit or Margarita Blend