LMNO_Q the newest skybar in the heart of the city has a name that takes us back to school. "We wanted to create a sense of inquisitiveness, because when you hear LMNO_Q you are bound to wonder what the place is and to do that you have to come and check it out," said Raajiv Nathany, co-partner along with Shreevardhan Asopa, Sanjeev Nahata and Sandeep Goenka. Located on top of Magma House on Park Street, LMNO_Q is spread across a sprawling 8,000sq ft space with indoor and outdoor seating and a few private spaces. "Being a millennial, my prime focus was to get a place that people across the globe will love. We want this place to be a must-visit in the city. When we go out nowadays... everyone has got into cocktails and they enjoy proper meals... hence we have made our F&B menu very strong," said Shreevardhan.
There are almost 80 dishes to choose from. There's a healthy Wheaty Smoodles, fusion food like Indo Mex Seekh, Kasuni Balle Balle to Italian dishes like Al Funghi Risotto, Vegan Gnocchi and tiramisu.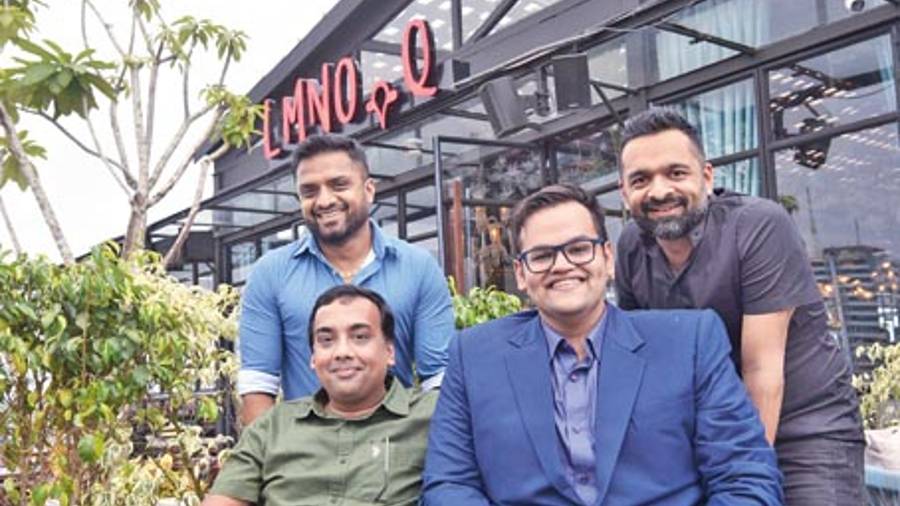 (L-R) Sandeep Goenka, Sanjeev Nahata, Shreevardhan Asopa and Raajiv Nathany
What: LMNO_Q
Where: Magma House, 12th floor, Park Street
When: Opens on October 8
Timings: 12.30pm-10.30pm (as per present government rules)
Meal for two: Rs 1,200 (without alcohol) Rs 2,200 (with alcohol) and shisha starts at Rs 650 onwards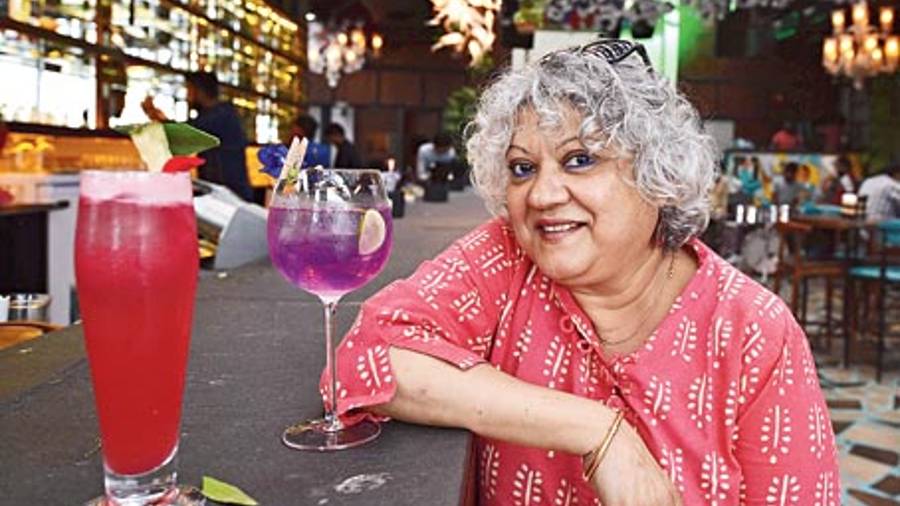 You are welcomed by a riot of colours on the walls. The 30ft long bar, natural lights seeping in from the ceiling and stunning bird installations — the vibe of this section is  warm and high energy. There is an elevated stage for upcoming performances. For now, soak yourself in old school, jazz, hip-hop and retro music and sip on beautifully crafted cocktails that the legendary Shatbhi Basu (above) has created.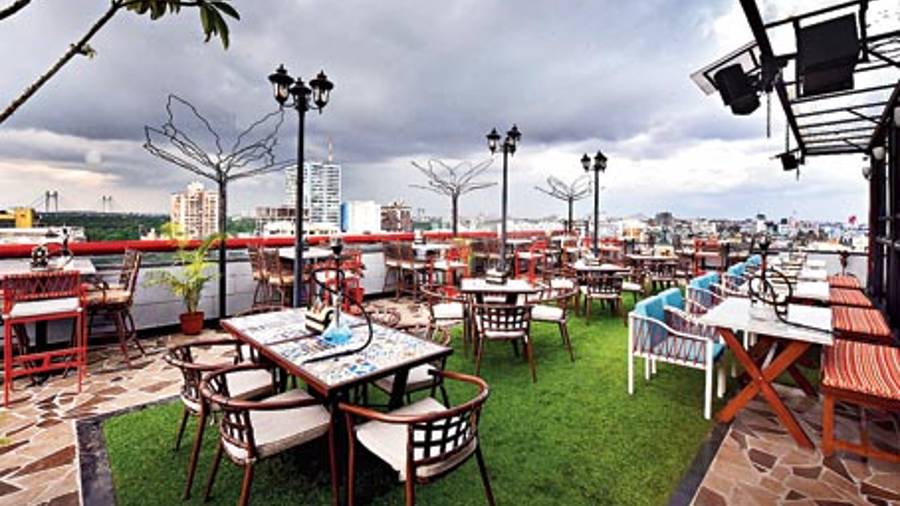 The open-air rooftop gives a clear view of a stunning Calcutta skyline with some of city's landmarks,like Victoria Memorial, Vidyasagar Setu, Eden Gardens, Howrah Bridge, Calcutta High Court. Done up beautifully with faux lawn, colourful and comfortable seating  and lights, dining in this al fresco is a breather if you like open-air places. If you love shisha, call for one here because the joy of puffing on shisha #chhatpe is a different high!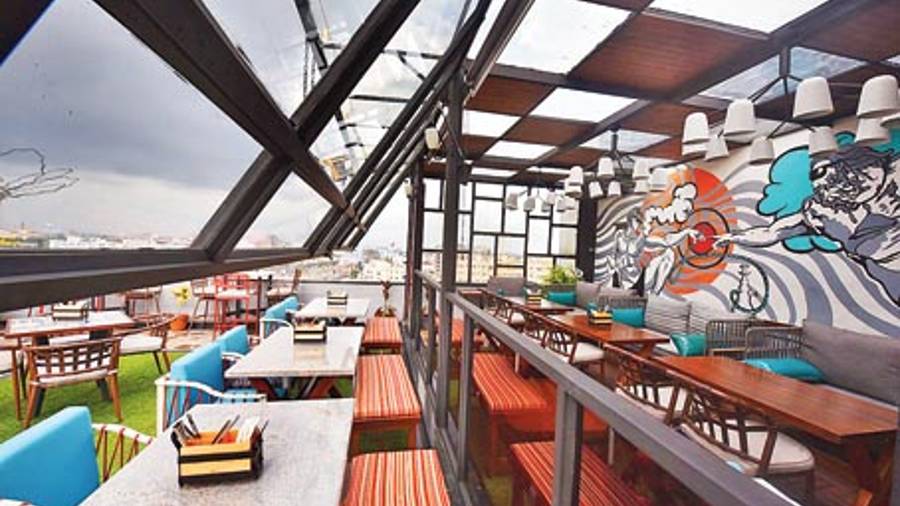 "Post pandemic everyone has got cautious and when they go out they prefer a private space. Previously private sections were reserved mostly for special occasions but now they want a section where they will only have people they are comfortable with. Hence we have such pockets here. This glass house is beautifully done with graffiti and can turn into both covered and an open space. Twenty people can fit in here," said Shreevardhan.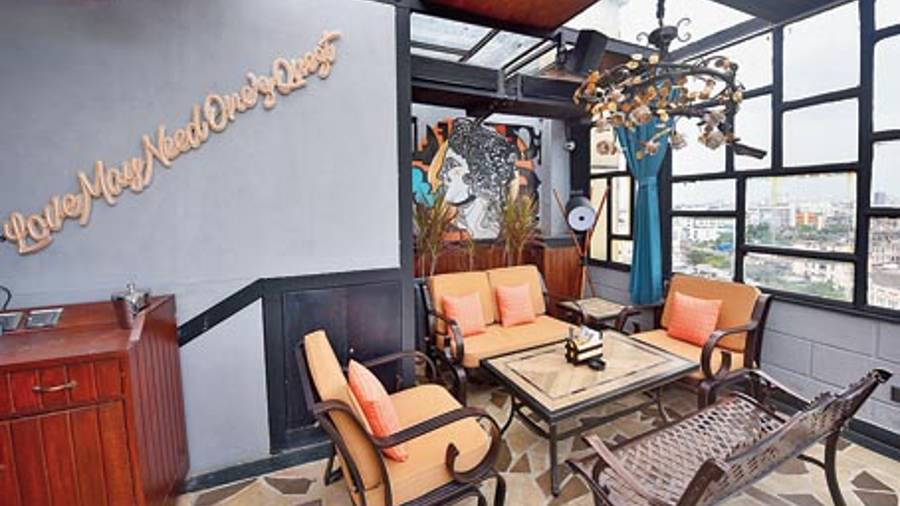 How many times have you wanted to lounge and have a chat over soft, soothing music? At LMNO_Q, this enclosed section will be minus music, if that's what you prefer. Ideal for those heart-to-heart conversations.
The Telegraph picks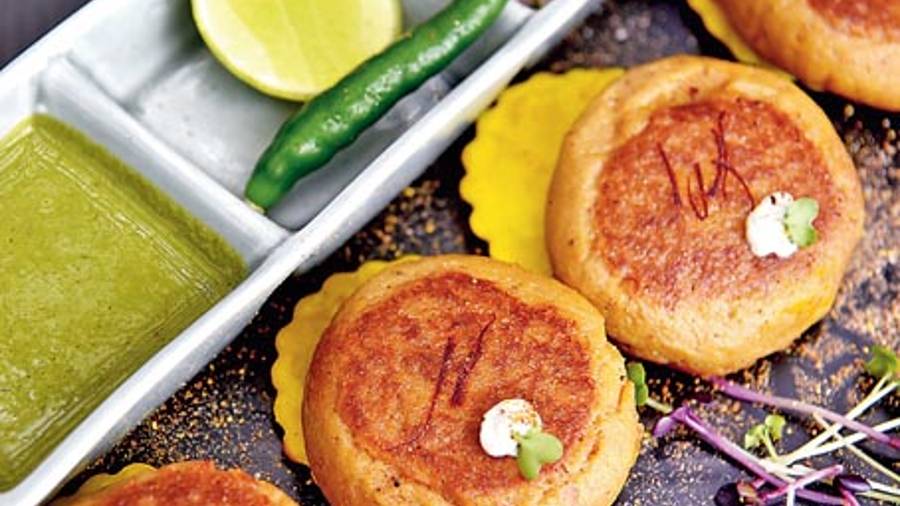 The melt-in-the-mouth, Mazedaar Mushroom is a must-try on the menu. Finely chopped mushrooms are smoked with Indian spices and served with bite-sized parathas.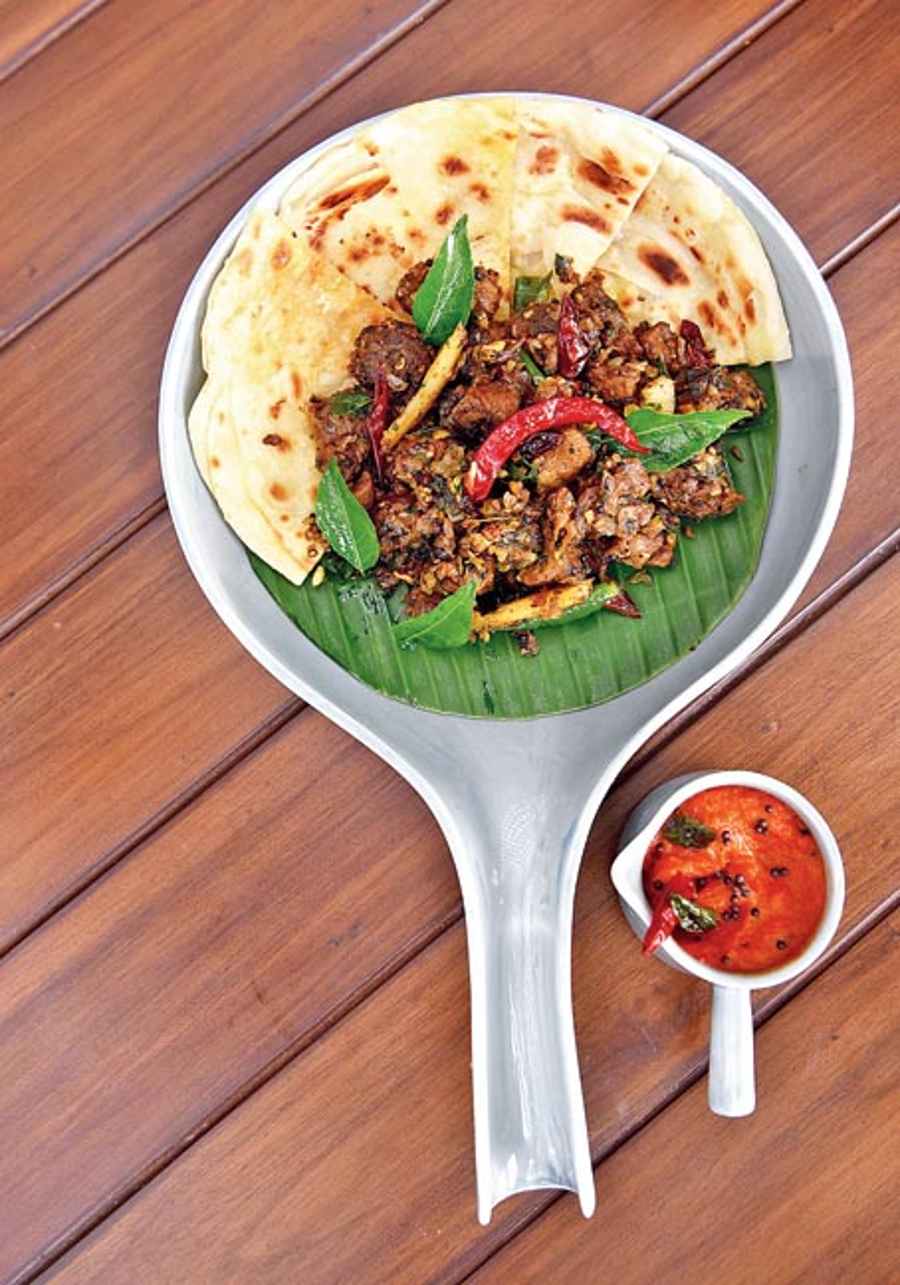 Kerela Mutton Pepper Fry has lamb chunks tossed in flavourful spices like curry leaves, crushed Wayanad black pepper, salt and chillies. Relish with Malabar paratha and roasted tomato chutney.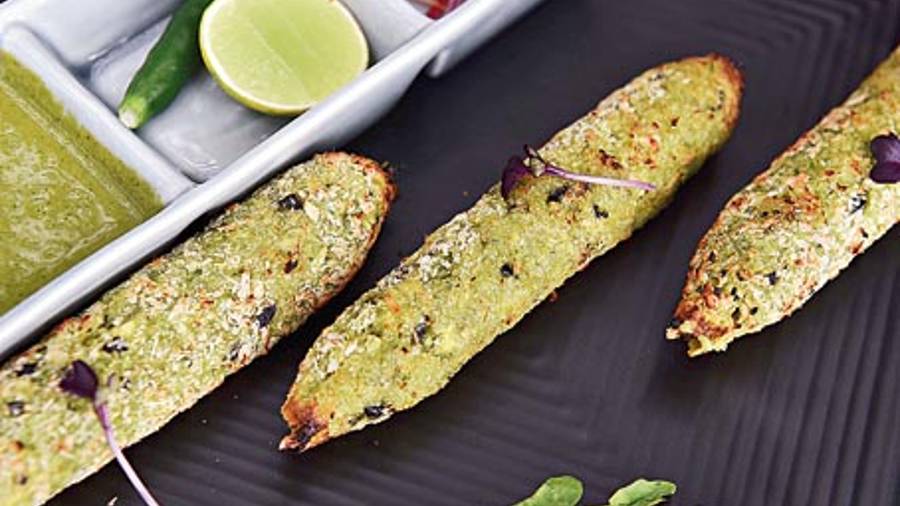 Avocado has got a desi twist in Indo Mex Seekh that has Mexican avocados mashed with black olives, shaped like seekh kebab and cooked in tandoor. #mouthwatering
Cooked to perfection with generous amounts of prawns, button, shiitake and porcini mushrooms and Parmesan cheese shavings, Al Funghi Risotto is among the best we tasted in the city.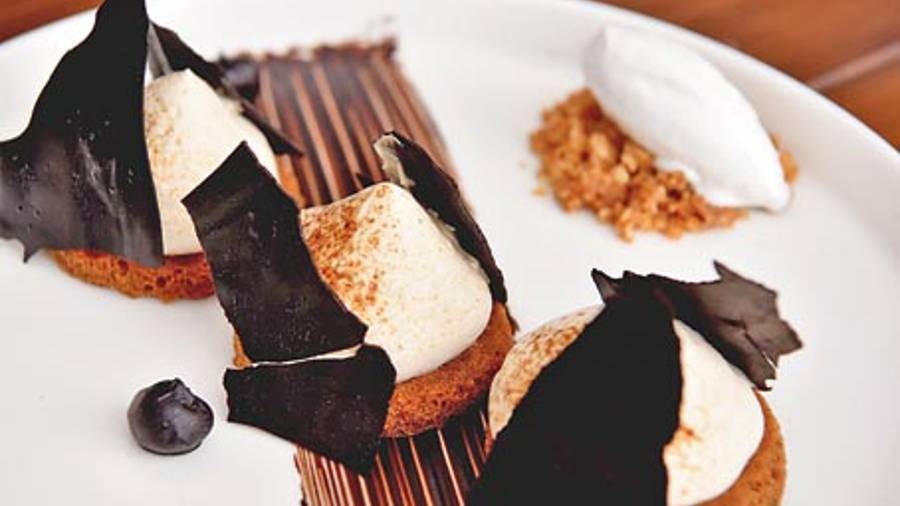 The star of the dessert section is Tiramisu Our Style that has the Italian dessert with a touch of coffee liqueur, yummy mascarpone cheese and choco nibbles.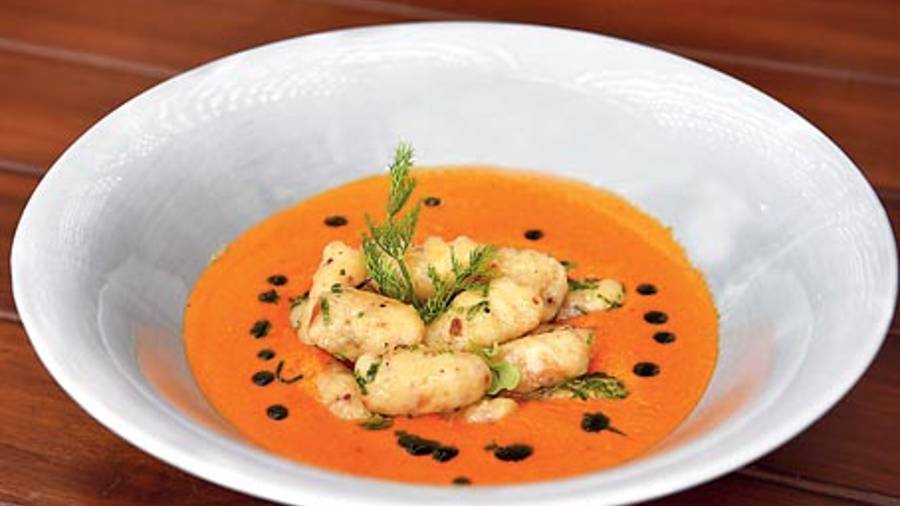 Vegan Gnocchi has soft sweet potato gnocchis tossed in a rich tomato-coconut gravy. The dish is drizzled with basil oil.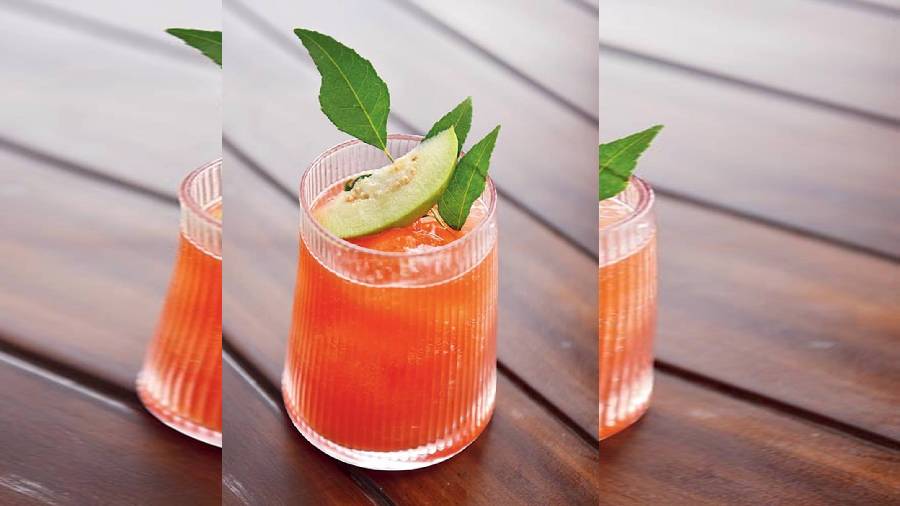 Bengal Princess is one helluva potent cocktail made with almost 45ml of dark rum, curry patta, guava juice and Campari.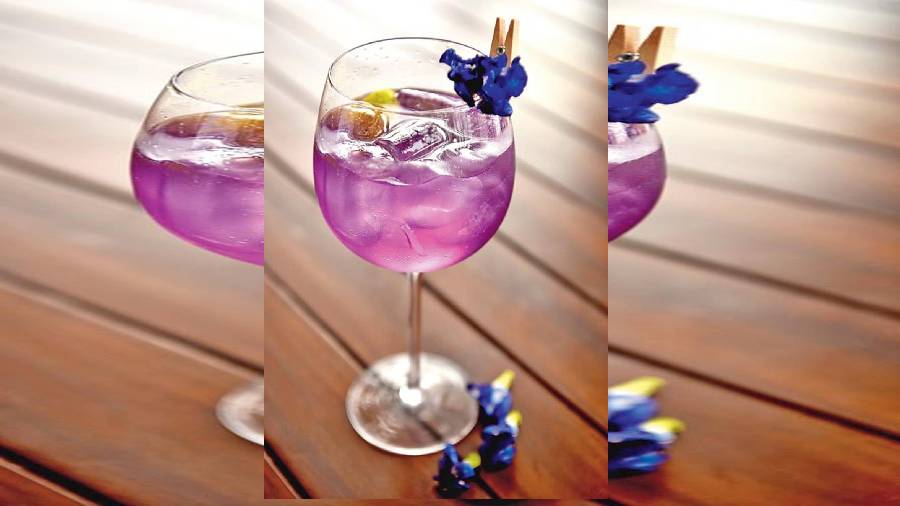 Gin lovers will love Floral G&T —  a fine concoction of gin and tonic mixed with butterfly pea and elderflower.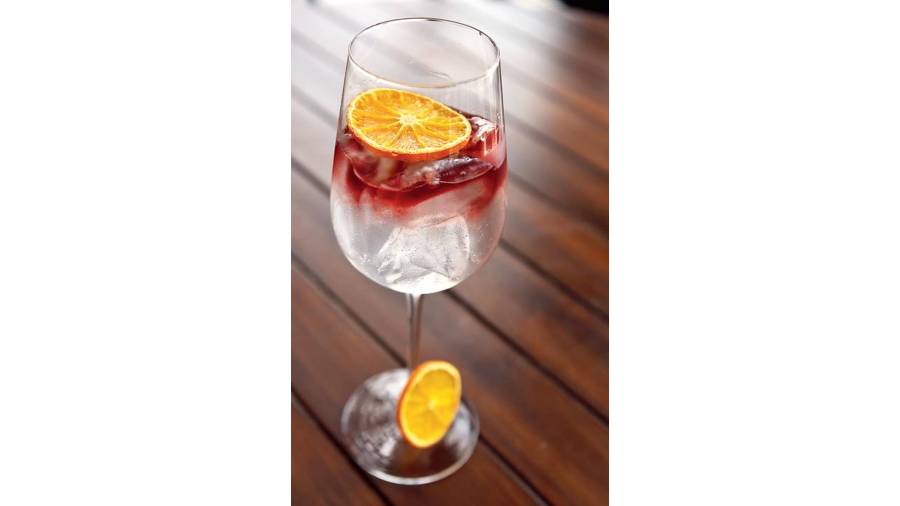 Simple and classy sums up Bloody G&T. This has gin, tonic and a dash of red wine on the top, garnished with dehydrated mandarin slice.
Pictures: B.Halder