Kolkata loves being surrounded by history, even on EDM nights! So, there's no reason one of the city's newest pubs can't be a period-themed wonder. Located at Haute Street Corporate Park in Topsia, Sabka Club opened its doors in March 2021 and it's innately versatile, be it as an after-dark haunt or even as a sunny brunch spot. It's capacious enough for the long family lunches and moody enough for some after-work downtime.
Sabka Club's vintage interior is modelled after the look and feel of a rajbari— we're talking grandiose arches and columns resembling a heritage set-up and some really opulent props.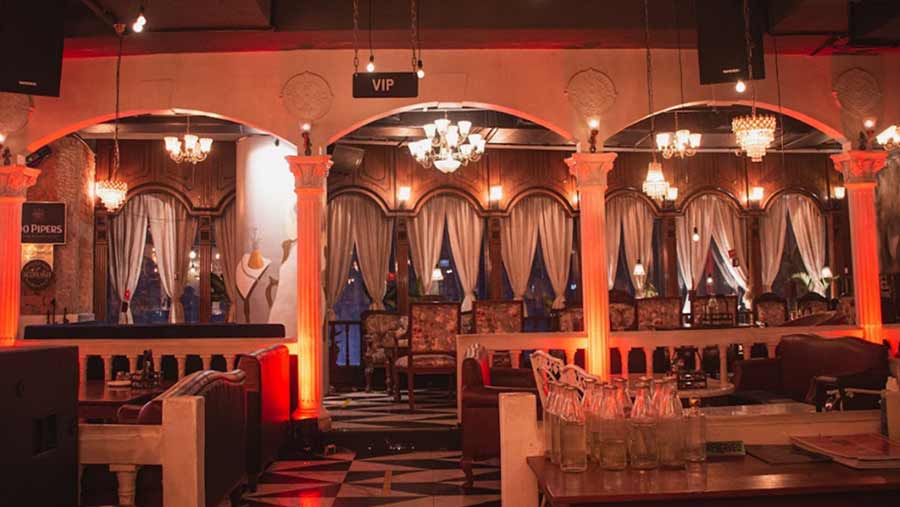 The interiors of Sabka Club
Courtesy: Sabka Club
The tiered, white fountain sitting on a marble pedestal works like a retro centrepiece like the ones found in old zamindar courtyards. 
The stylised wrought iron furniture, discreet and snug divans and elaborate chandeliers work together to push the period aesthetic.
"I wanted to create a high-energy pub that is ever-evolving. As the name suggests, Sabka Club is for everyone. The ambience in the mornings is relaxed, while the evenings have a lot of zeal," says Pratik Agarwal, owner.
Sabka Club has a uniquely diverse menu that lines up Continental, Asian, Indian and Tandoor picks. Their Mustard Grilled Fish is a hot-seller—boneless bhetki fillet is prepared in mustard sauce and served with veggies and mash. The delicious mustard balances the fattiness of the fish!
Mustard Grilled Fish
Aatreyee Mohanta
If you're looking for shareable bar nibbles, try the Kebab Platters. The vegetarian platter features classics like Cheese Paneer Tikka, Mushroom Tikka, Bharwan Aloo, Tandoori Momo and Soya Tikka Chaap. The non-vegetarian platter has Mutton Seekh, Chicken Tikka, Reshmi Kebab and Fish Tikka. Both the platters are served with mint chutney and spicy pickled onions.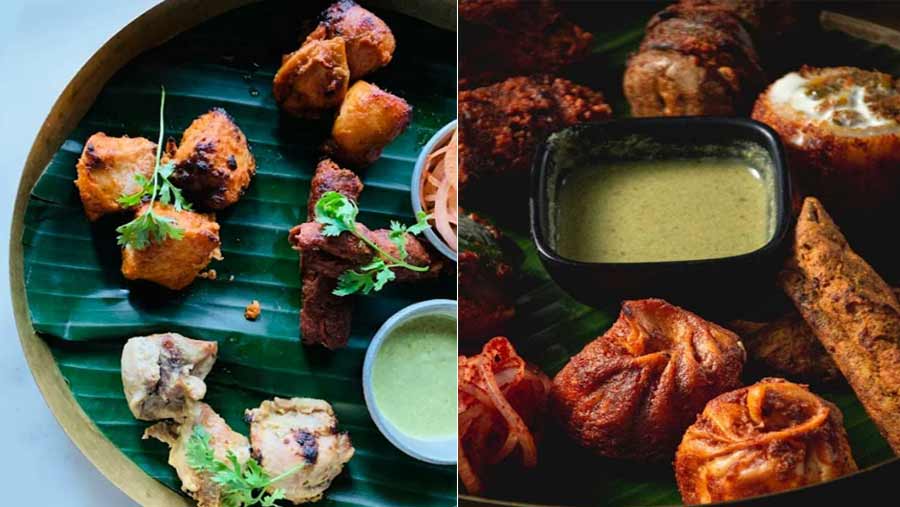 Non-vegetarian Kebab Platter and Vegetarian Kebab Platter
Courtesy: Sabka Club
The Thai Green Curry is another must-have. Well-seasoned chicken is cooked in coconut milk broth and flavoured with lemongrass and galangal along with accents of kaffir lime. This curry is pure joy and pairs best with white rice!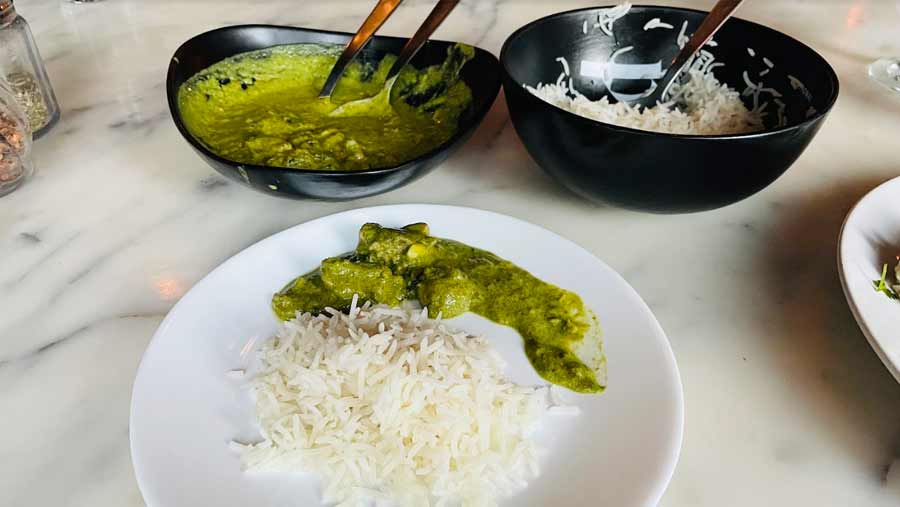 Thai Green Curry served with a side of white rice
Aatreyee Mohanta
Sabka Club also prides itself on its sushi menu. The Chicken Katsu Spicy Mustard Mayo Sushi is made with mildly acidic, vinegary rice that lines the nori sheets stuffed with crumb-coated chicken and topped with crunchy batter crispers. Dip it in some soy and wasabi for the perfect bite!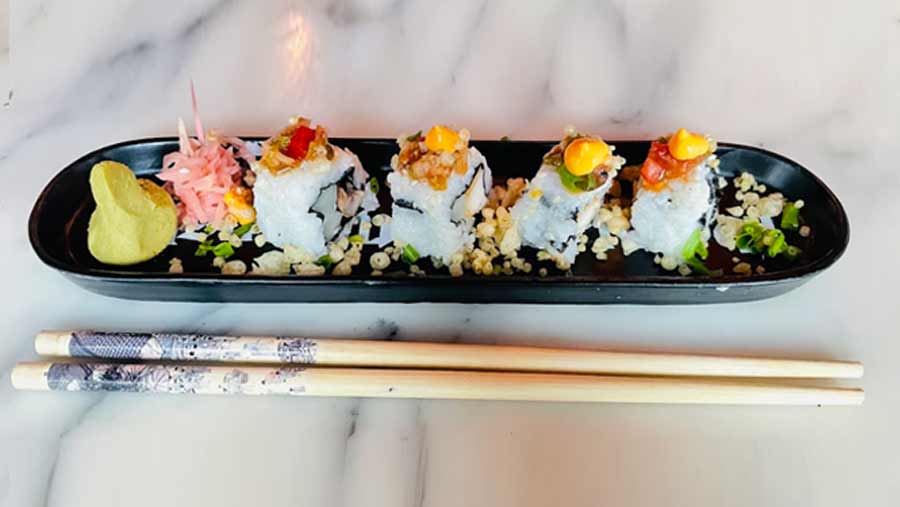 Chicken Katsu Spicy Mustard Mayo Sushi served with soya sauce and wasabi
Aatreyee Mohanta
The pub relies on quirky design elements that accentuate its theme, like the old-timey switches with Seva Squad tags attached to them that can be rung to call for a server.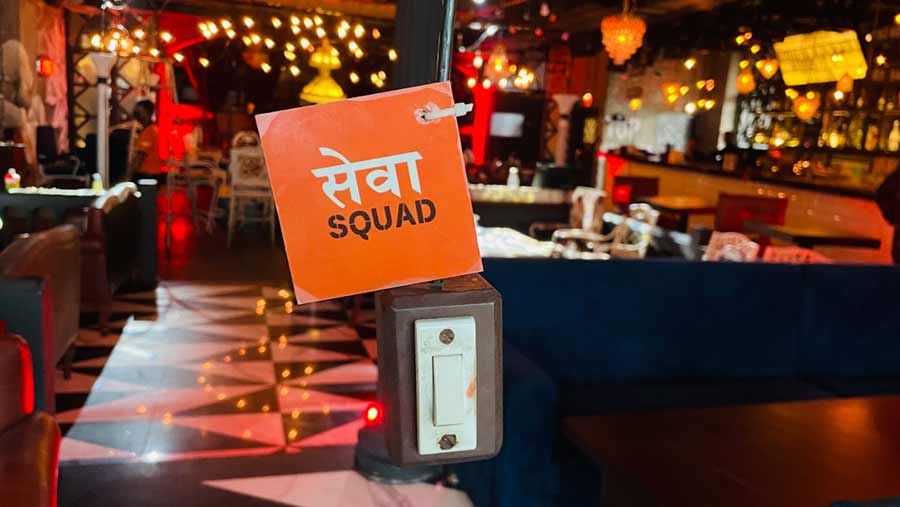 The 'Seva Squad' sign
Aatreyee Mohanta
We spotted a vintage television set that makes for the perfect Instagram prop.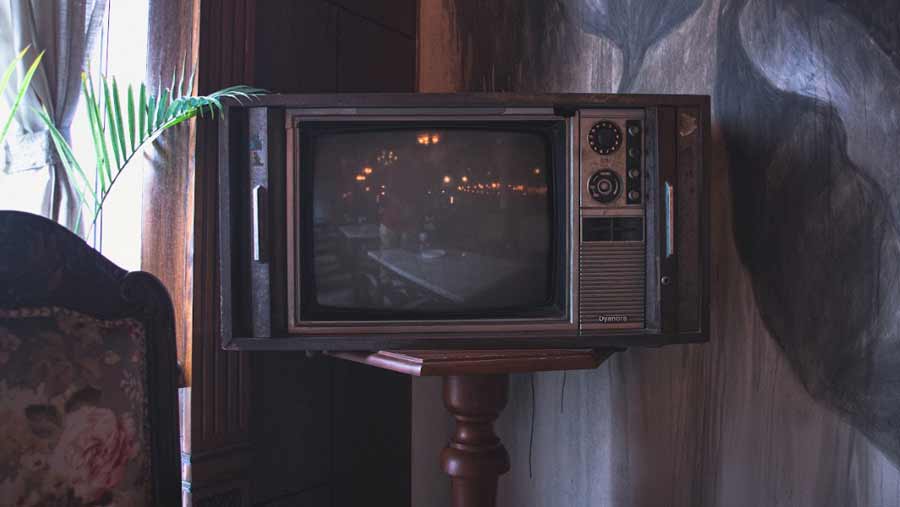 Courtesy: Sabka Club
Over the bar is a neon sign that will surely make for a worthy background.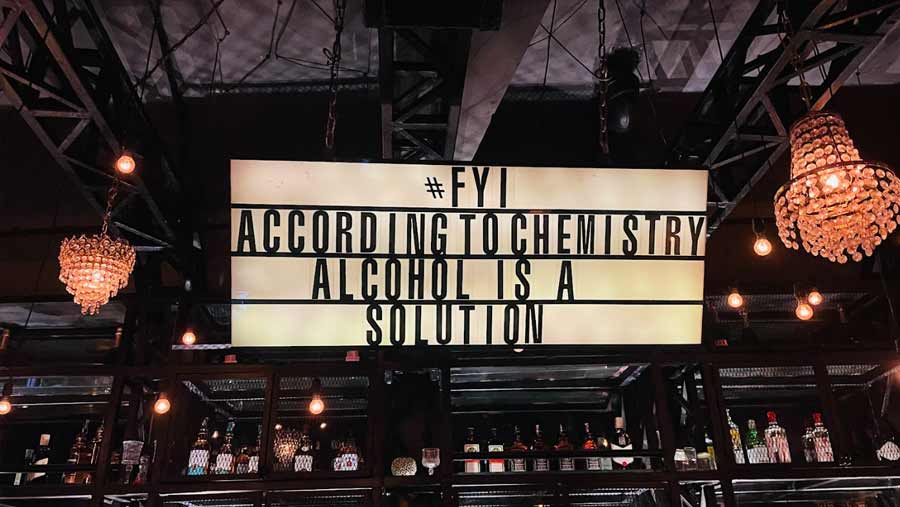 Aatreyee Mohanta
Besides the great food and majestic interiors, Sabka Club also has a strong focus on live music. They have two in-house DJs and scheduled live music nights Thursday through Sunday.