Celebrity wedding
Can't get enough of #ralia? Here are some dreamy pictures from the Ranbir-Alia wedding
Dressed in gold and ivory, Ranbir Kapoor and Alia Bhatt looked ethereal for their big day
By
The Telegraph
| Published 16.04.22, 02:02 AM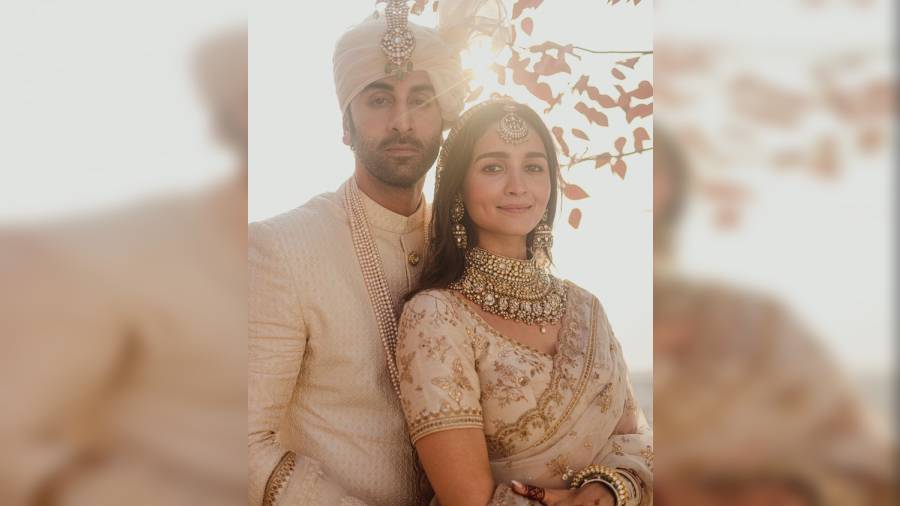 ROYAL REGALIA: Dressed in gold and ivory, Ranbir Kapoor and Alia Bhatt looked ethereal at their wedding at their home Vastu on Thursday. Dressed by Sabyasachi Mukherjee — the go-to man for almost every celebrity wedding — Alia looked radiant in a hand-dyed ivory organza sari embroidered with fine tilla work and an embroidered handwoven tissue veil. She paired it with Sabyasachi Heritage Jewellery featuring uncut diamonds and hand-strung pearls. Ranbir complemented his bride in an embroidered silk sherwani with Sabyasachi uncut diamond buttons, a silk organza safa and shawl with zari marori embroidery. The kilangi by Sabyasachi Heritage Jewellery featured uncut diamonds, emeralds and pearls and a multistrand pearl necklace.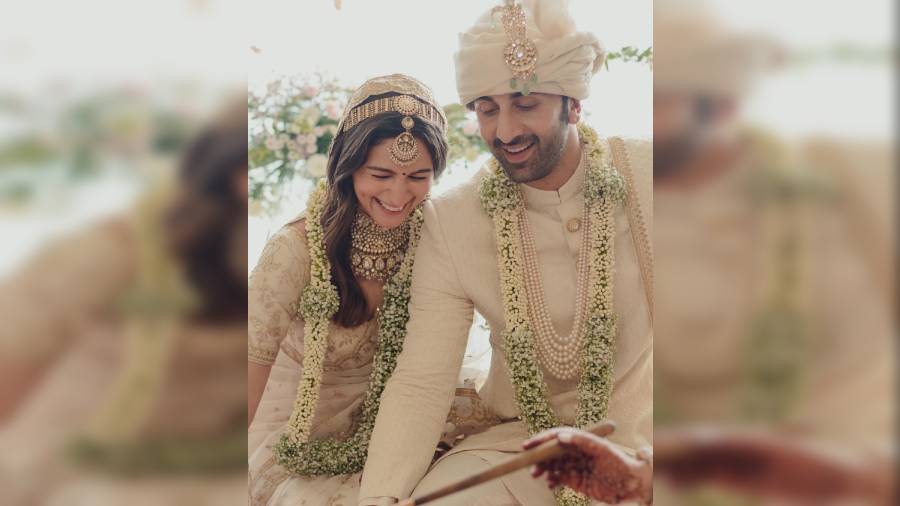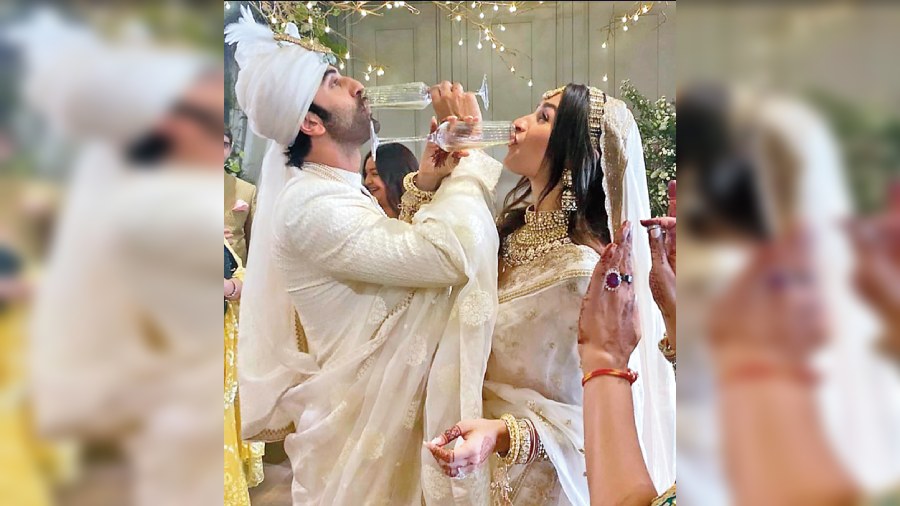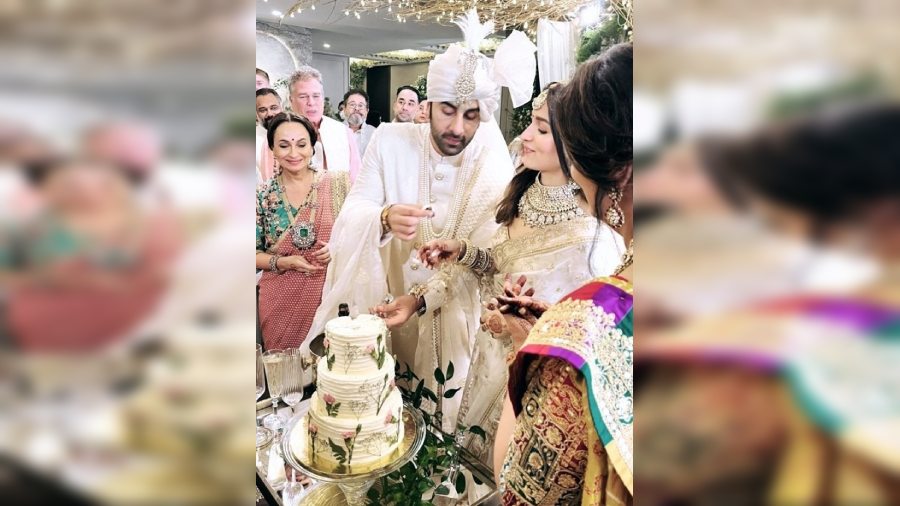 After the traditional rituals, Ranbir and Alia cut a three-tiered ivory and gold cake and raised a toast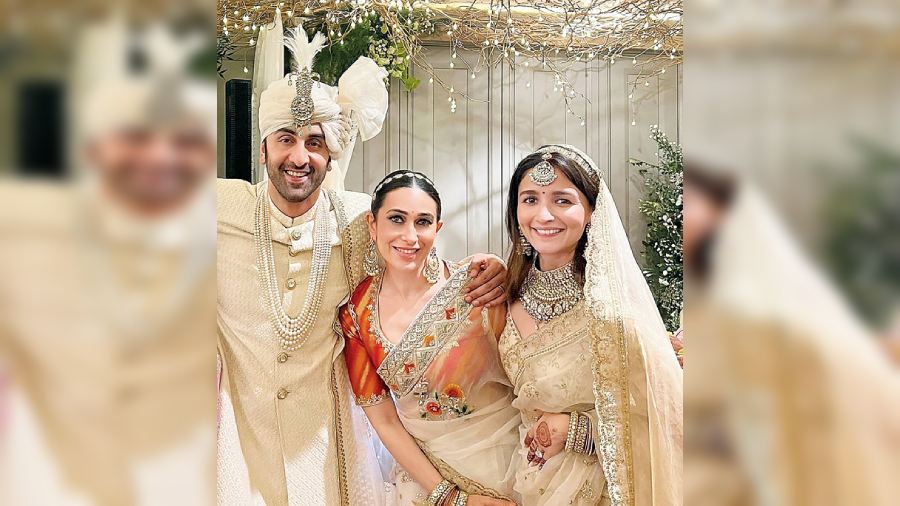 The couple with Ranbir's cousin Karisma Kapoor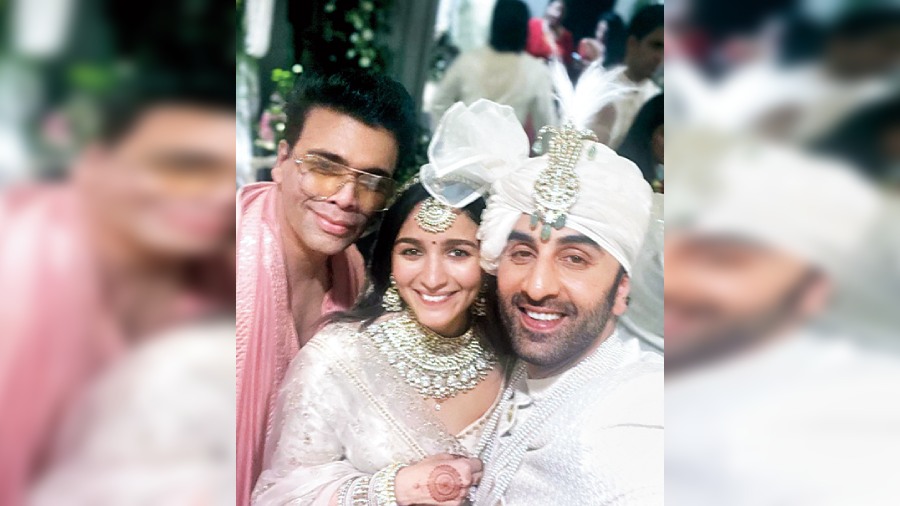 With Karan Johar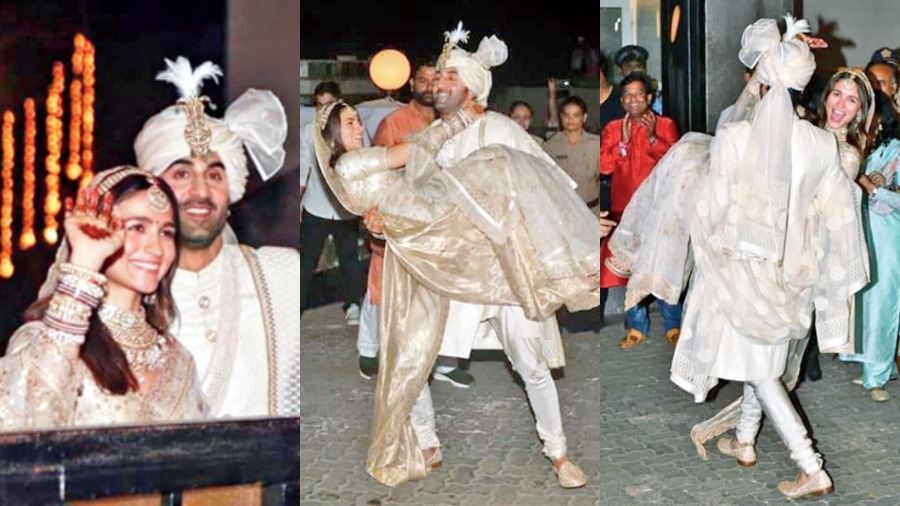 Late in the evening, Ranbir and Alia walked out to meet the media stationed outside. The photo-op moment arrived when Ranbir swooped up Alia in his arms — true dilwale duhania le jayenge style — and carried her inside.