Food
Vegetarian delights on Ashtami
Discover hidden gems or nibble on nostalgia with My Kolkata's daily Durga Puja food itinerary
By
Aatreyee Mohanta
| Published 13.10.21, 01:26 PM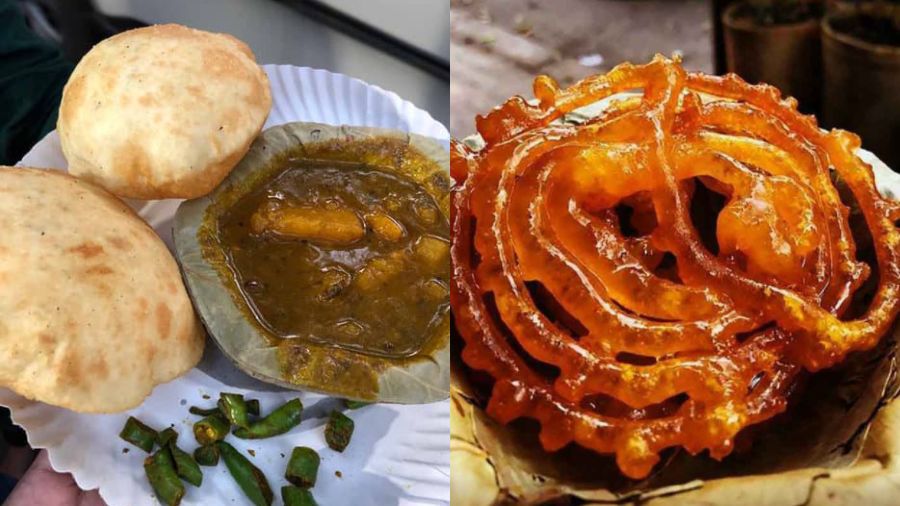 KOCHURI ALU-R TARKARI & JILIPI FROM MAHARANI: This much-loved meal from the Sarat Bose Road tea shop will satisfy your growling stomach after the Ashtami-r Anjali. Piping hot kochuri-alu-r tarkari with pickled chillies will gear you up for the day while the jilipi is a welcome sweet treat.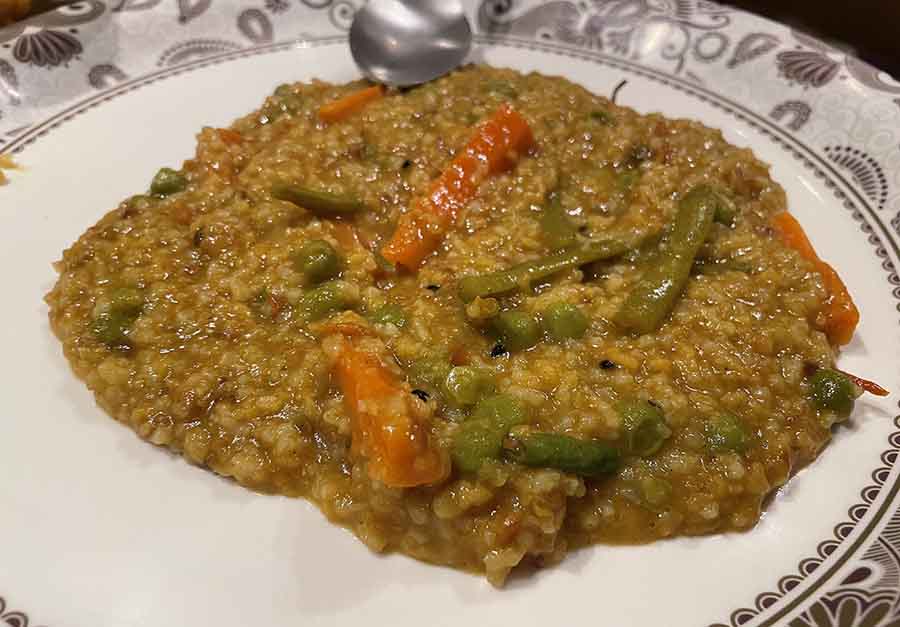 KHICHURI, LABRA AND BEGUNI BHOG AT PARA'R PANDAL: No matter what we recommend, you probably won't skip the Ashtami-r bhog from your neighbourhood pandal (and you shouldn't). We all agree that there are few things that are as satisfying as khichuri and beguni!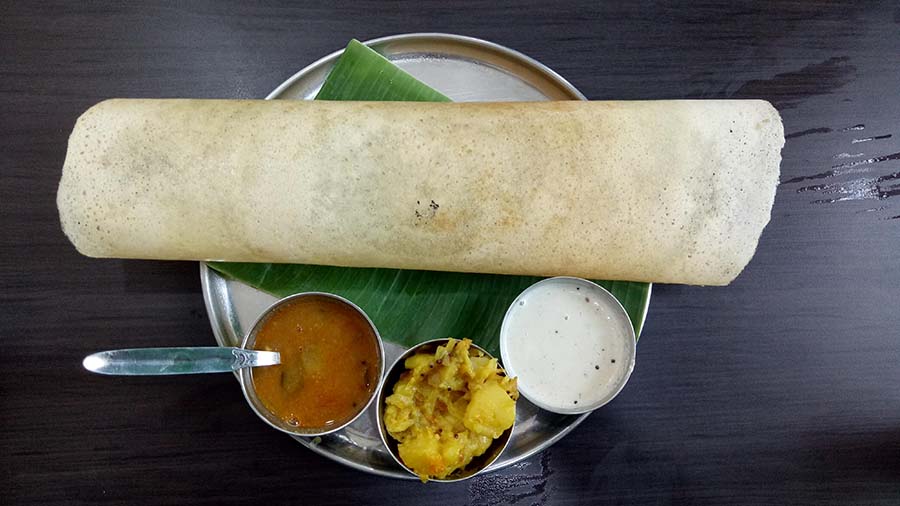 MASALA BUTTER DOSA FROM BANANA LEAF: Want to eat out and need to stick to a vegetarian menu? Try a dosa with sambar and coconut chutney this Ashtami from the Lake Market, Vivekananda Park or New Town outlets.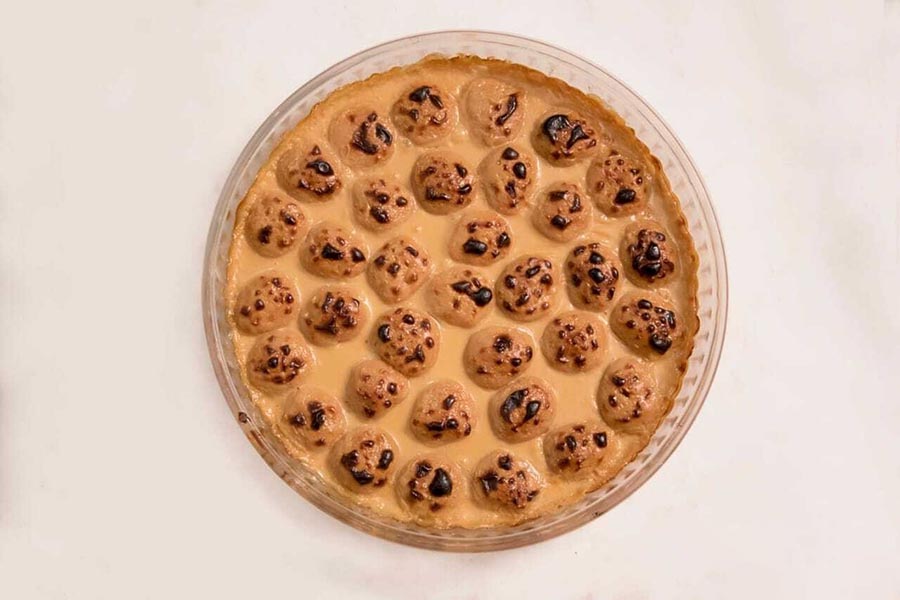 BAKED ROSOGOLLA FROM BALARAM MULLICK AND RADHARAMAN MULLICK: This mishti from Kolkata's heritage sweet-makers is undeniably a pop festive pick. Warm rosogolla baked in rich condensed milk gravy makes it a slice of heaven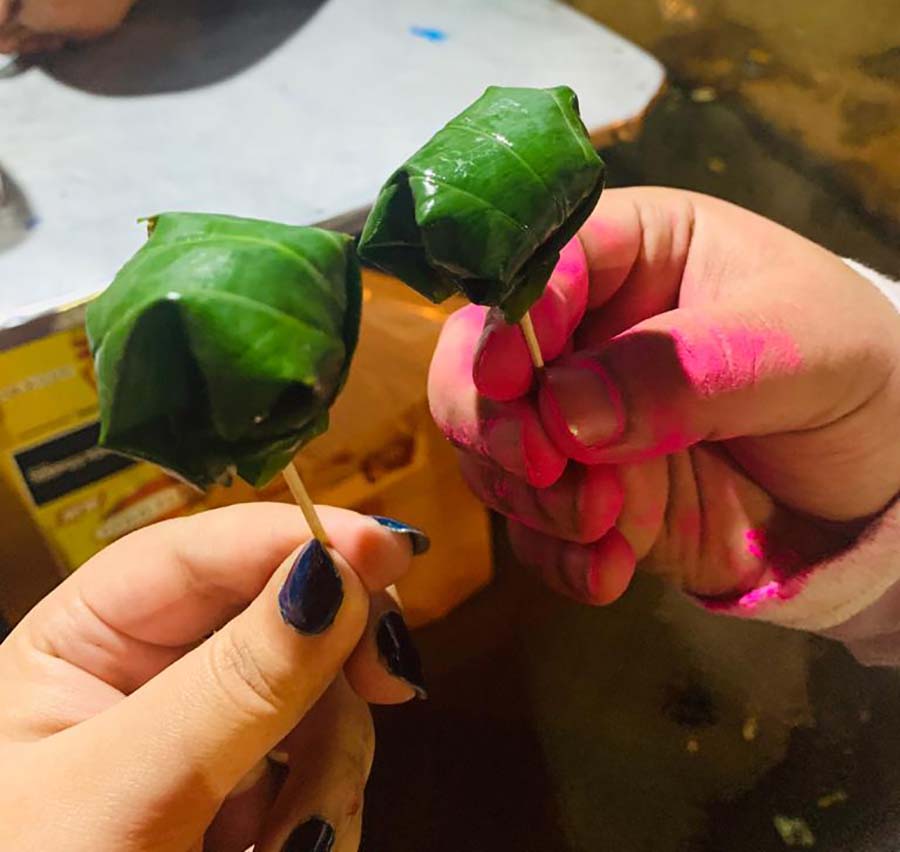 MISHTI PAAN: After a long day of eating, a mouth freshener is definitely in order. Try a mishti paan for an after-meal that's both spicy and sweet.
Image courtesy: Rishika Simran Mukherjee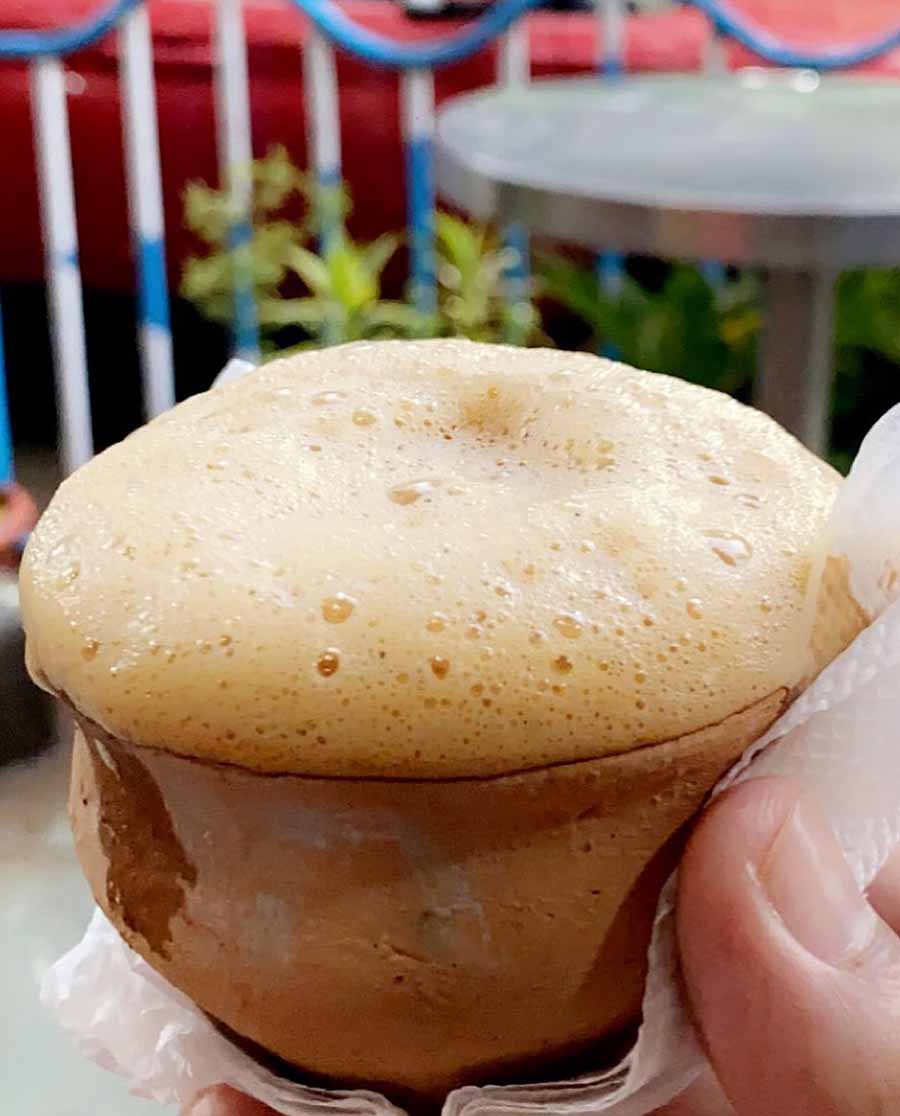 MASALA CHAI FROM BALWANT SINGH DHABA: A good bhaanr of tea can change one's mood in an instant! This cuppa chai from the Bhawanipore dhaba is a must-try for your Ashtami evening with friends. It is frothy, sweet and milky just like all good milk teas should be!
Most images are by the author, some have been sourced from the social media pages of the restaurants. My Kolkata is not responsible for changes in the restaurant menus on Durga Puja days.