tattoo
Take inspiration from these Tolly stars for your next tattoo
Sentimental to abstract, let these stars tell you how to flaunt your ink
By
Aatreyee Mohanta
| Published 22.02.22, 06:58 PM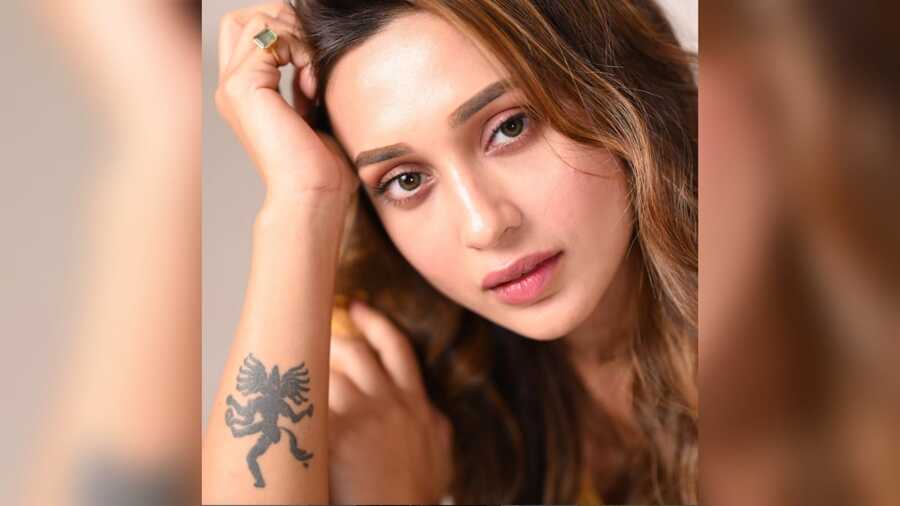 Mimi Chakraborty: Known for her fearless confidence and killer fashion sense, Mimi has the iconic dancing Nataraj tattooed on her forearm that she regards as her source of strength and power.
@mimichakraborty/Instagram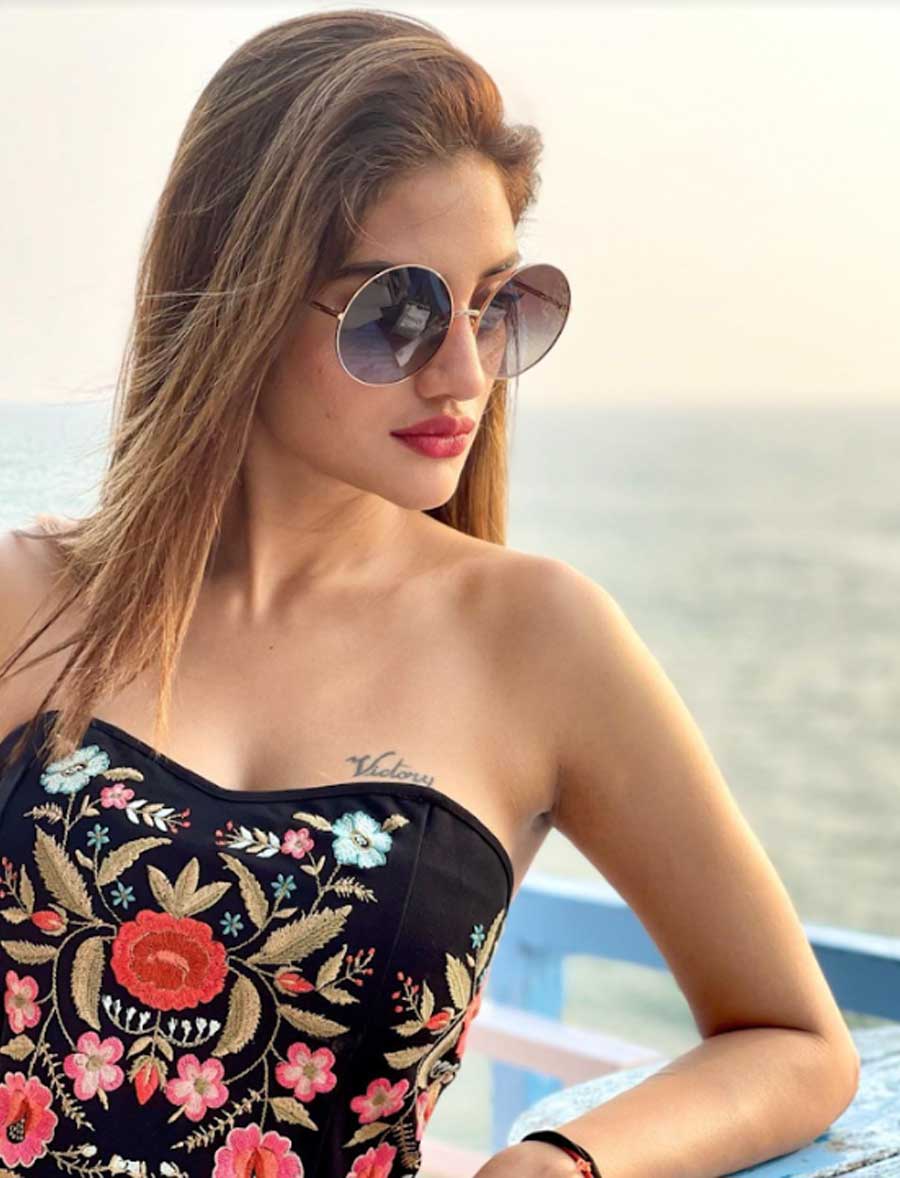 Nusrat Jahan: The word 'Victory' tattooed on her chest, highlights this diva's streak to always conquer and Nusrat flaunts her gorgeous ink in an off-shoulder dress.
@nusratchirps/Instagram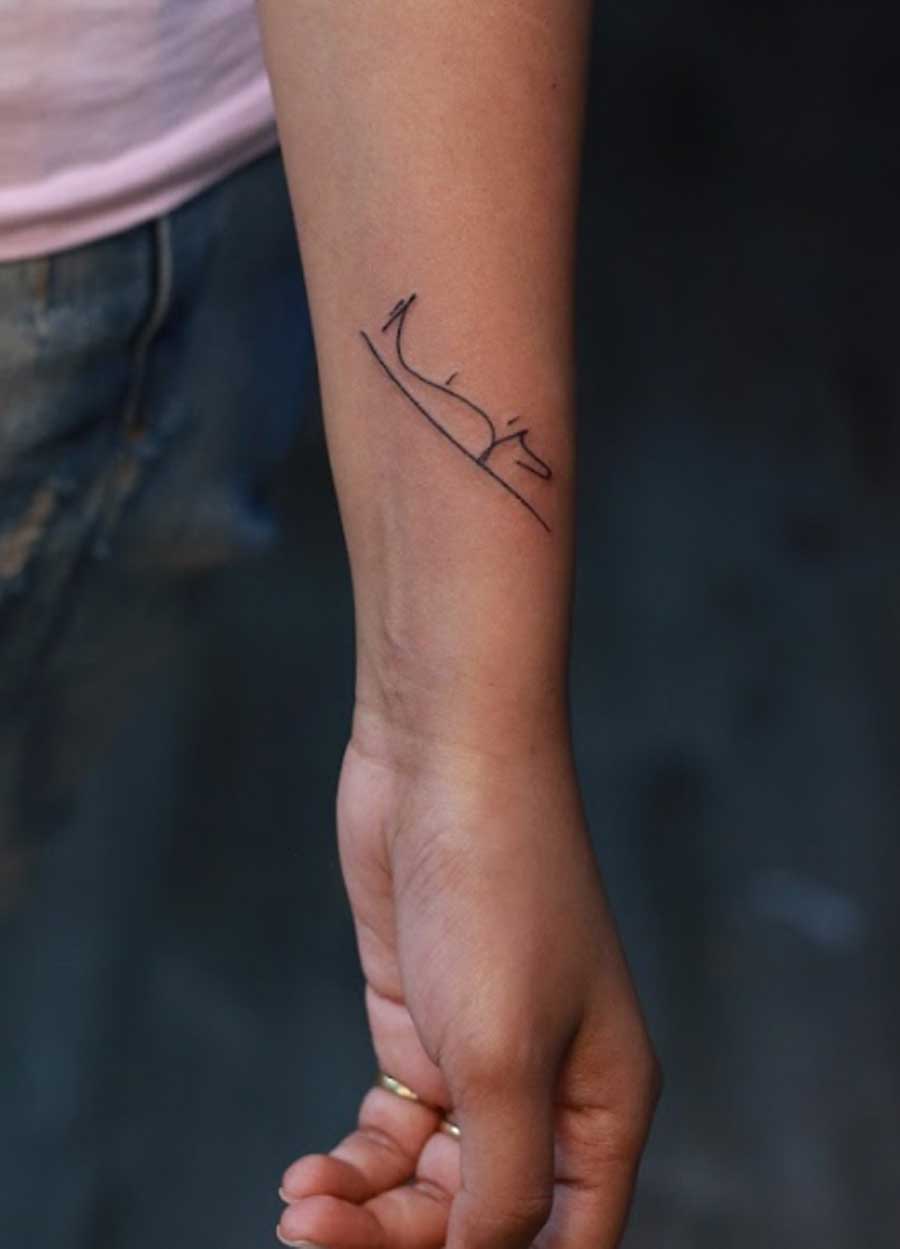 Parno Mittra: Known for her brilliant performances in 'Ranjana Ami Ar Ashbona' and 'Ahare Mon' among others, Parno has the signature of a loved one tattooed on her arm. Sentimental and sweet.
Lizard's Skin Tattoos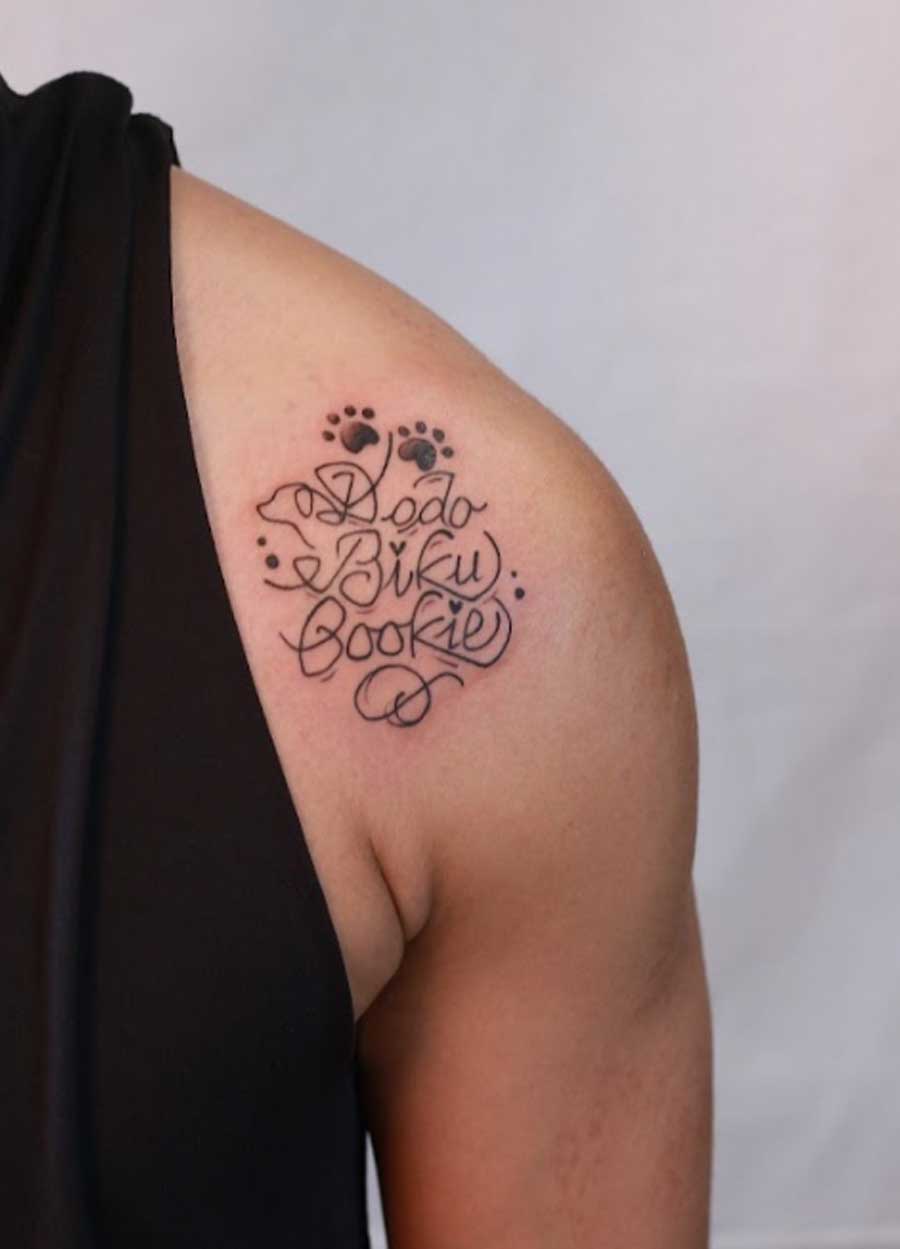 Saurav Das: Seen in films like 'Montu Pilot' and 'Cheeni', Saurav has inked his love for his furry canines on his shoulder. He has a whimsical design with the names "Dodo," "Biku," and "Cookie," the first of which is the name of his pet dog.
Lizard's Skin Tattoos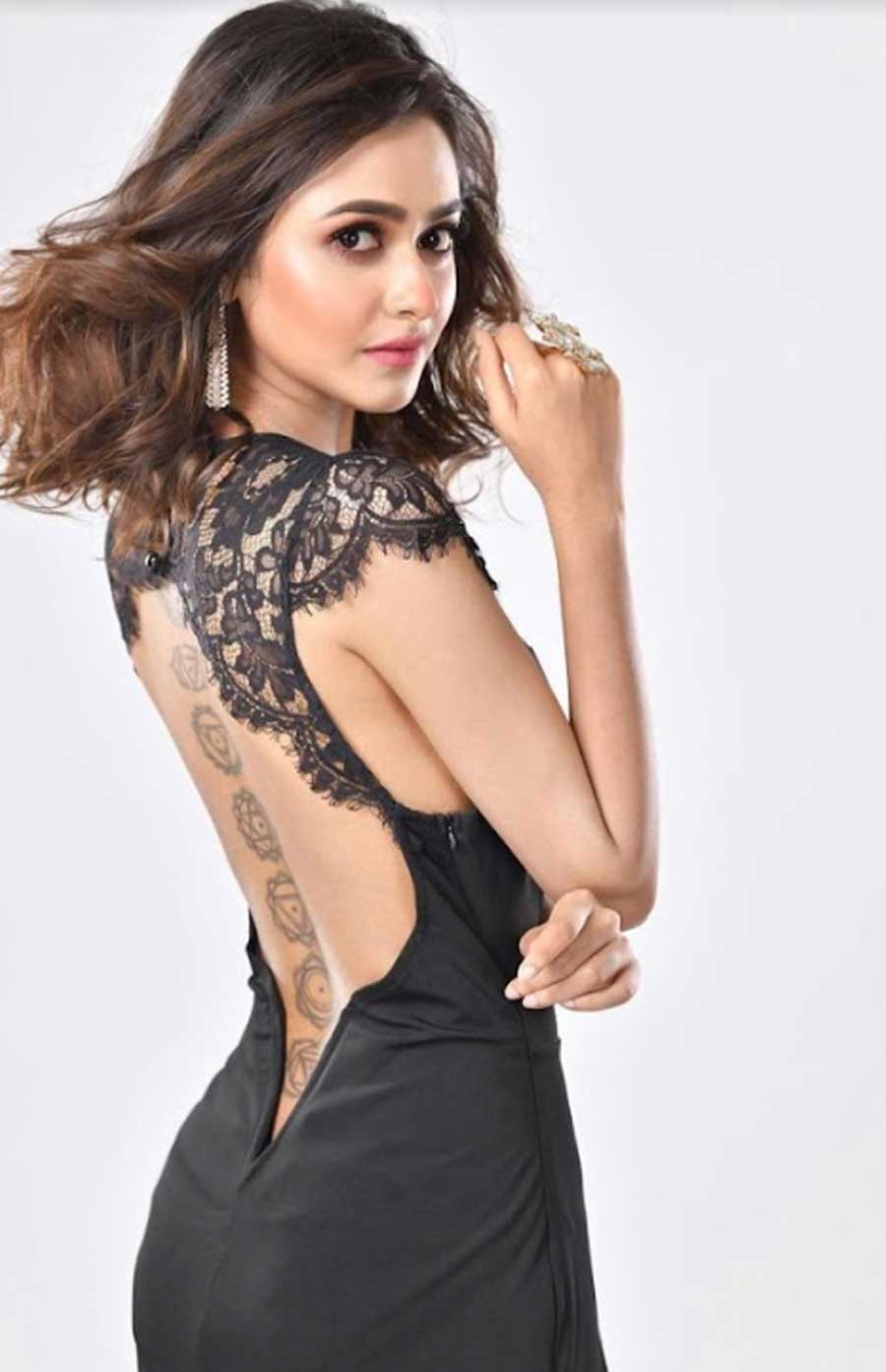 Mishmee Das: The 'Krishnakoli' actor flaunts an intricate tattoo of seven mandala-inspired chakras on her back, going all the way down her spine. They symbolise the "7 chakras of the body," she says
Lizard's Skin Tattoos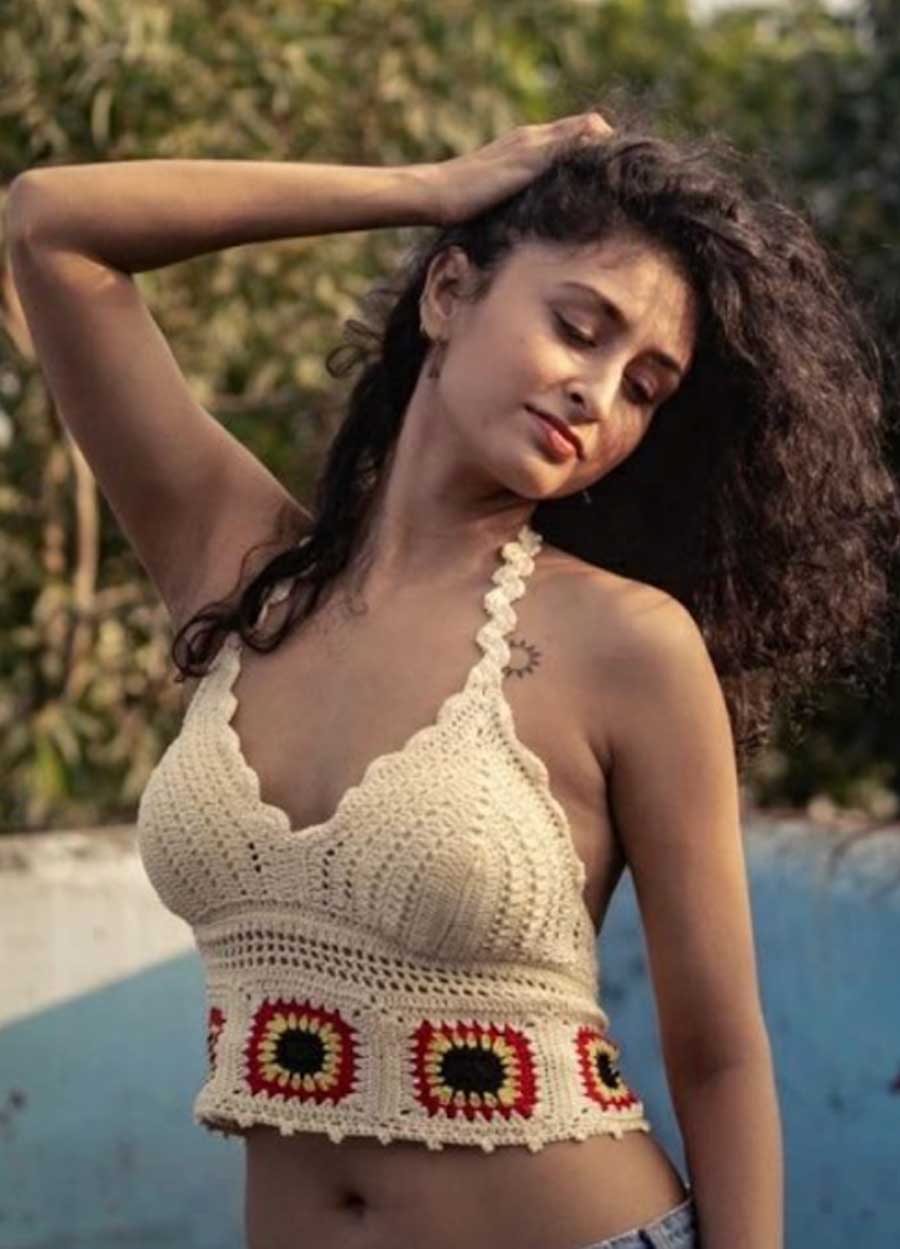 Chitrangada Satarupa: A self-proclaimed beach baby and lover of sunshine, this versatile actress has a minimalistic sun inked on her collarbone. Not only is it a cute motif, but also one that she flaunts effortlessly in this chic crochet bralette.
@chitrangadasatarupa/Instagram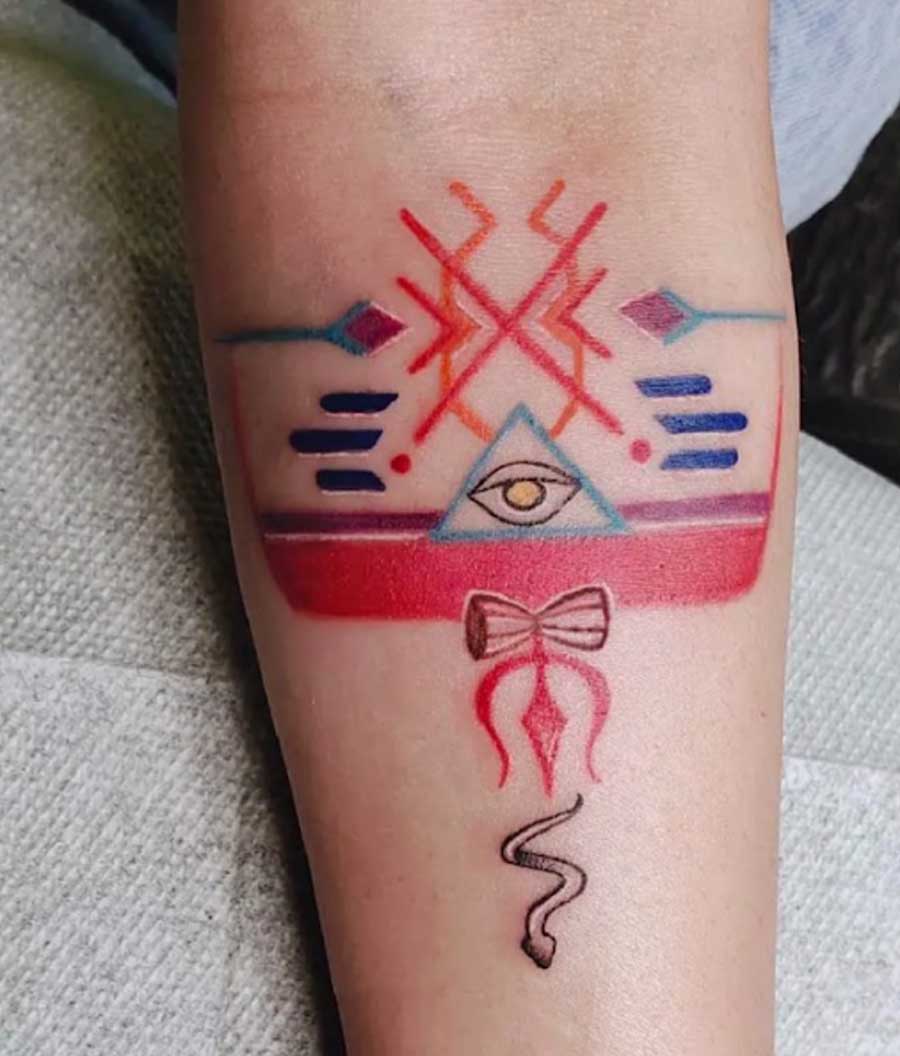 Rimjhim Mitra: Inked in reds and blues, Rimjhim Mitra's tattoo is an interesting piece of body art. Invoking images of Shiva, with geometric designs, a 'trishul' and snake, it is a great example of custom pieces that have profound personal meaning.
@inkdomtattooandcafe/Instagram