Street food
In pictures: Eight Kolkata street food favourites, and where to try them
From Victoria vada and Lake bhelpuri to Zam Zam beef rolls and Annaras' dhokla chaat, here are some famous snacks from famous city stalls
By
Lygeia Gomes
| Published 05.08.22, 03:07 PM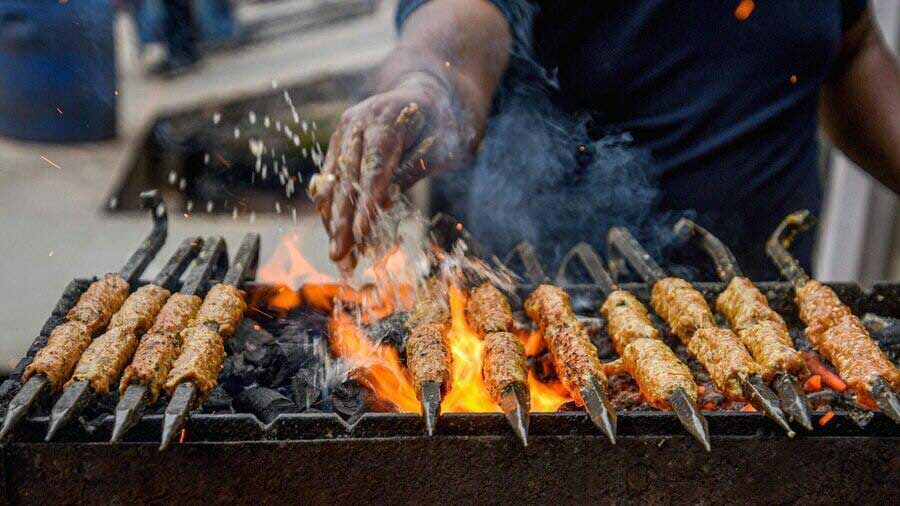 1. KEBABS FROM BARBEQUE THELA: Kebabs have been one of Kolkata's favourite foods since the Mughal era. And since then, they've also rightfully become a favourite street food. There's a host of stalls serving kebabs on the go across the city. Try Barbeque Thela on Sukeas Street for some mouth-watering malai kebabs, which is their signature offering. There's also Reshmi Kebabs and Tikka Kebabs to choose from
Amit Datta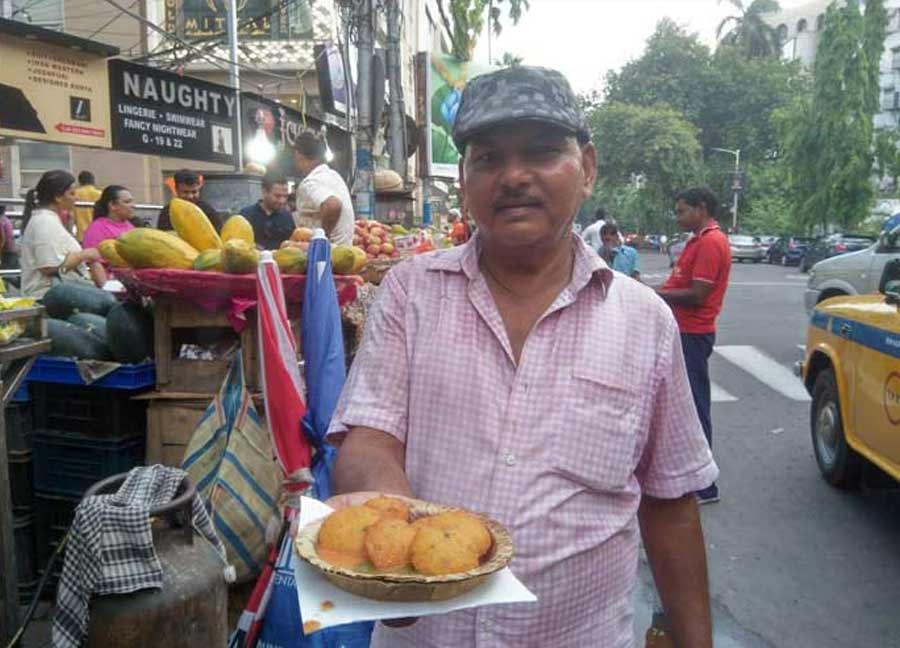 2. MOONG DAL VADA FROM VICTORIA VADA: Victoria Vada, located outside Vardaan Market, sells the city's crispiest moong dal vadas, which go hand-in-hand with a delightful mint chutney. They're the perfect small bite and can be savoured at any time of the day!
Lygeia Gomes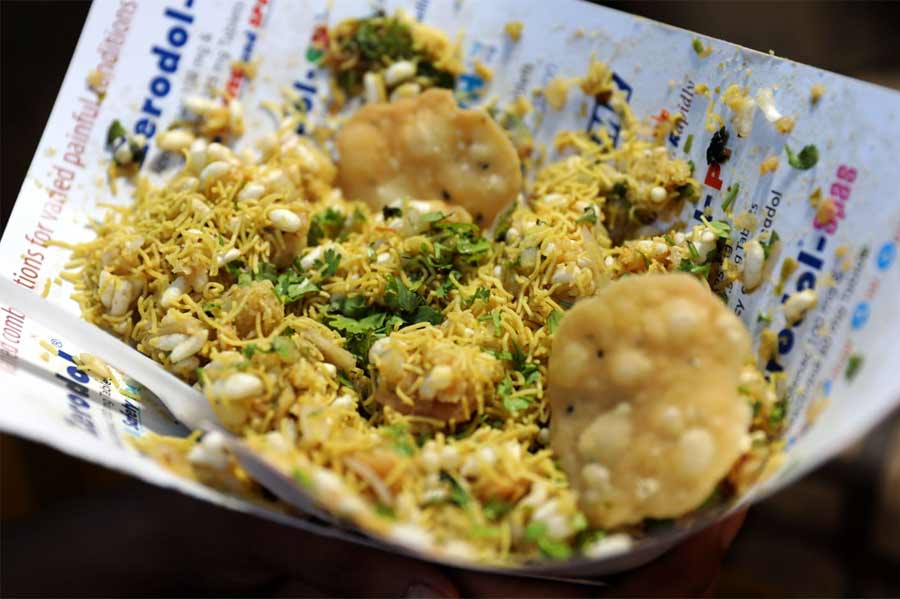 3. BHELPURI FROM LAKE KALIBARI: The bhelpuri from the street stalls near Lake Kalibari is famed across the city for its crunch. Christened 'Lake Bhelpuri' by patrons, the muri mix sees bits of dhokla, papri and onions, all tied together by two flavour-packed chutneys — one for a dash of spice and the other, a few sweet notes
Arijit Sen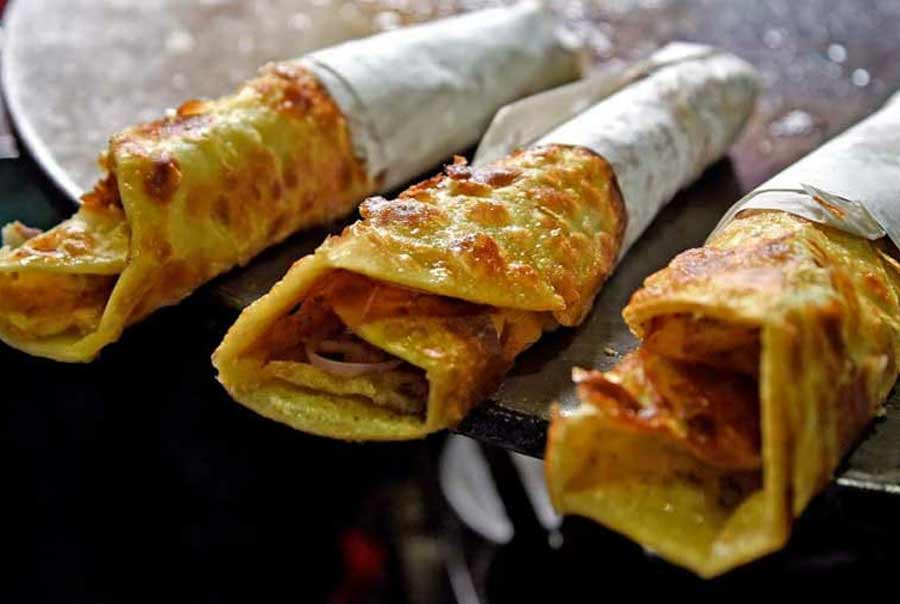 4. BEEF ROLLS FROM ZAM ZAM: The beef rolls at Zam Zam meet the standards set by their beef biryani! The wrap of tender paratha, filled with malai beef, melts in your mouth with ease, leaving you wanting more. If one doesn't do the trick, go for the double beef roll!
Amit Datta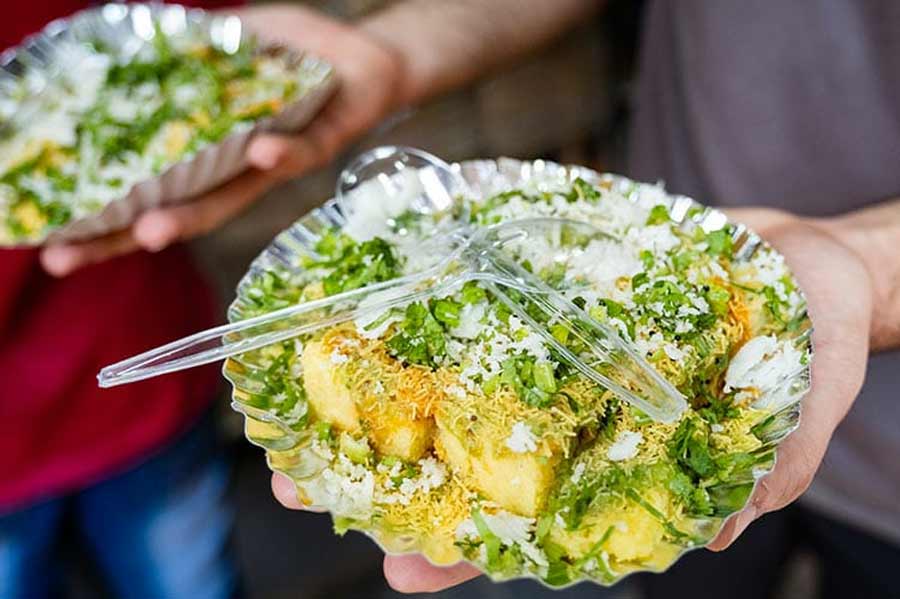 5. DHOKLA CHAAT FROM ANNARAS: The Dhokla Chaat at Annaras is an original concoction. The Naygandhis, the owners of the shop, top their fluffy dhoklas with a medley of coriander, coconut shavings, lime and a fistful of sev to make a scrumptious snack. If you love papri chaat and bhelpuri, give this a try!
Ritagnik Bhattacharya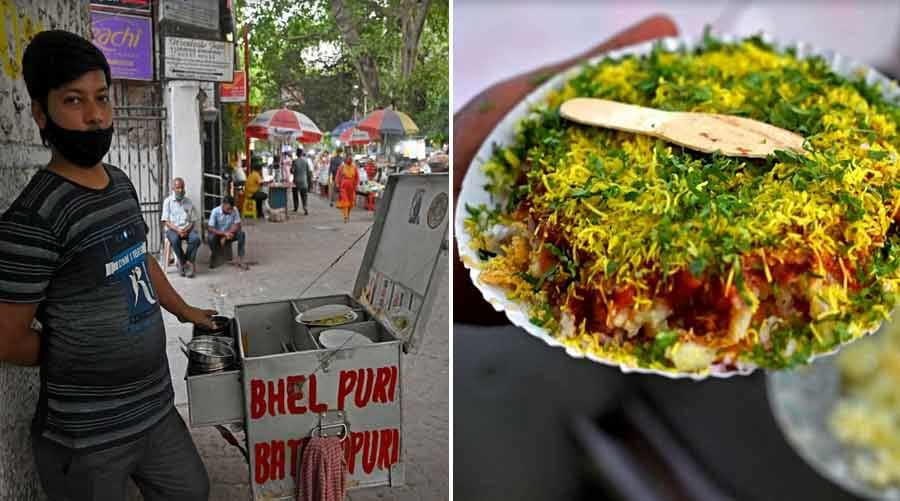 6. SEV PURI FROM PARK STREET: Umesh Kumar Singh's stall, beside the Park Street Post Office, serves Kolkata a slice of Mumbai with its traditional sev puri. One plate of eight papris, each topped with a medley of mashed potatoes, onions and coriander, finished off with swirls of sweet-and-spicy date chutney and the dollops of green chilli paste. A generous garnish of sev and coriander — and you have the best on-the-go grub
Amit Datta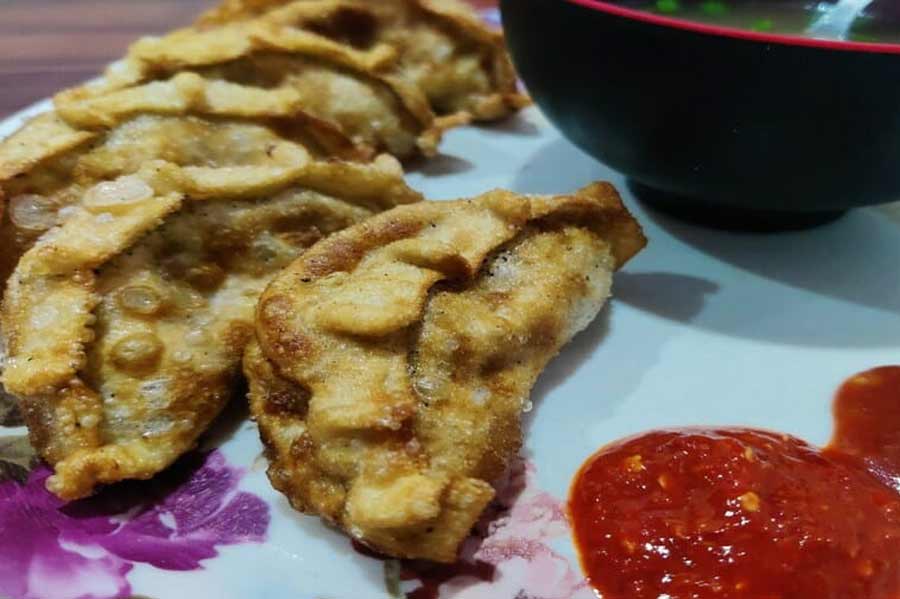 7. PORK MOMOS FROM HAMRO MOMO: Hamro Momo is an essential stopover when around Elgin Road. Its momos are perfect with three elements working in tandem — a delicate wrapping, a perfect meat-to-onion ratio and a hot sauce with the right fieriness. This joint dates back to 1988 and continues to check every box
@AritraGhosh/Facebook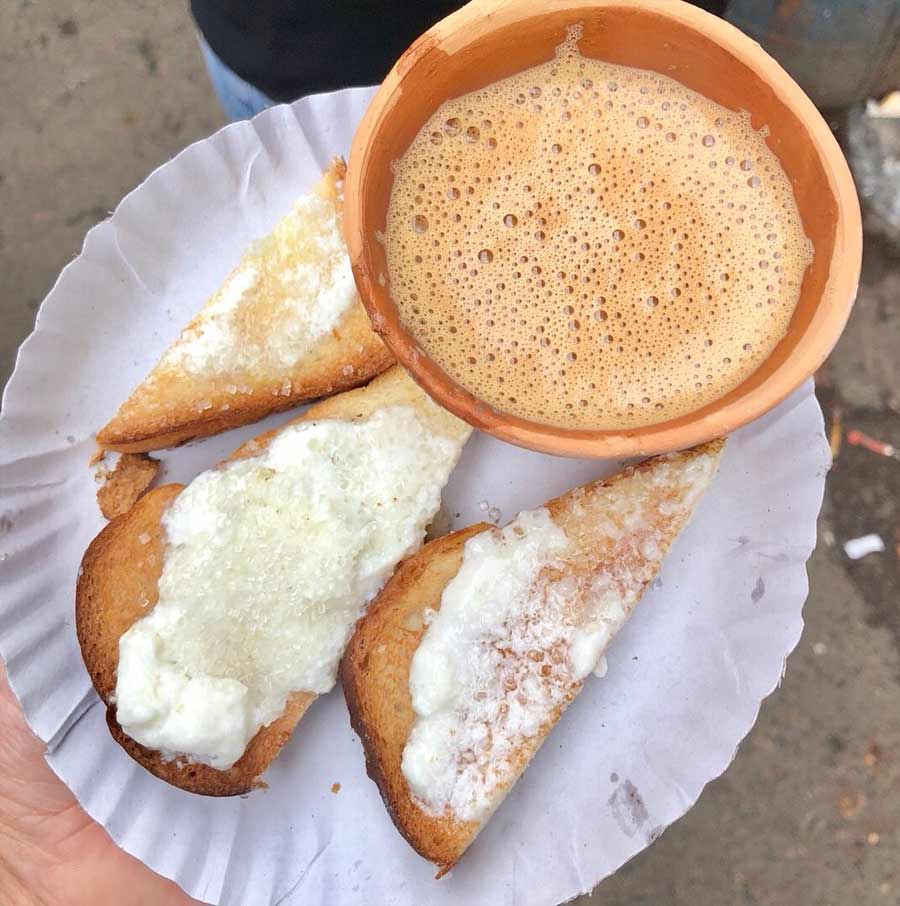 8. MALAI TOAST FROM CALCUTTA STOCK EXCHANGE: The malai toast from Shankar Tea Stall and Kona Dukaan at The Calcutta Stock Exchange aka 'Share Market' is a Sunday morning must-have. The square slices of bread, perfectly toasted and topped with dollops of creamy malai and sugar — make for the best breakfast one could ask for
Ritagnik Bhattacharya