Momo
In pictures: Six Kolkata spots for a good momo fix
These momos are perfect — delicately wrapped, a meat-to-onion ratio that's spot on, and hot sauce with the right fieriness
By
Lygeia Gomes
| Published 11.07.22, 04:26 PM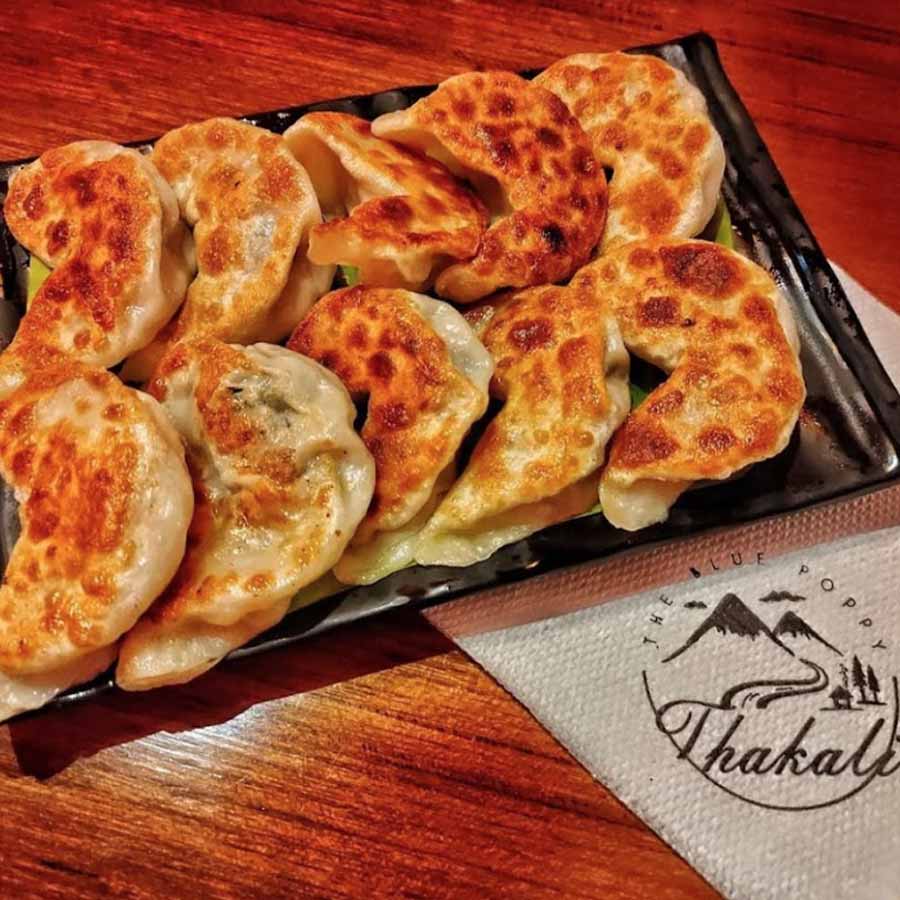 THE BLUE POPPY THAKALI: Family-run The Blue Poppy Thakali is run by Doma Wang, who is originally from Kalimpong, and her daughter Sachiko. Fondly referred to as Kolkata's 'Momo Queen', the momos at her Middleton Street restaurant have gathered what can only be regarded as a cult following. "The hallmark of a perfect momo is the skin. If it's too thin, it's going to break, and if it's thick, it won't taste good," says Doma. At TBP, one can tuck into momos filled with pork, chicken or vegetables but the mutton momos top the list. Also try their pan-fried momos, which come dressed in a fiery sauce, and garnished with a dash of finely chopped greens.
@thebluepoppythakali/Instagram
HAMRO MOMO: Set up in 1988, Hamro Momo has been delighting Kolkatans with their steamed and fried momos for over three decades now. The small eatery, located in a bylane just off Elgin Road, is the best place to go if you're craving a quick snack and have a few minutes to spare. Drive up to the shop and enjoy a steaming plate of vegetable, chicken, or pork momos, neatly plated on their patented vermilion plates, from the comfort of your car! They steam, fry and deep fry the momos, so take your pick.
@AritraGhosh/Facebook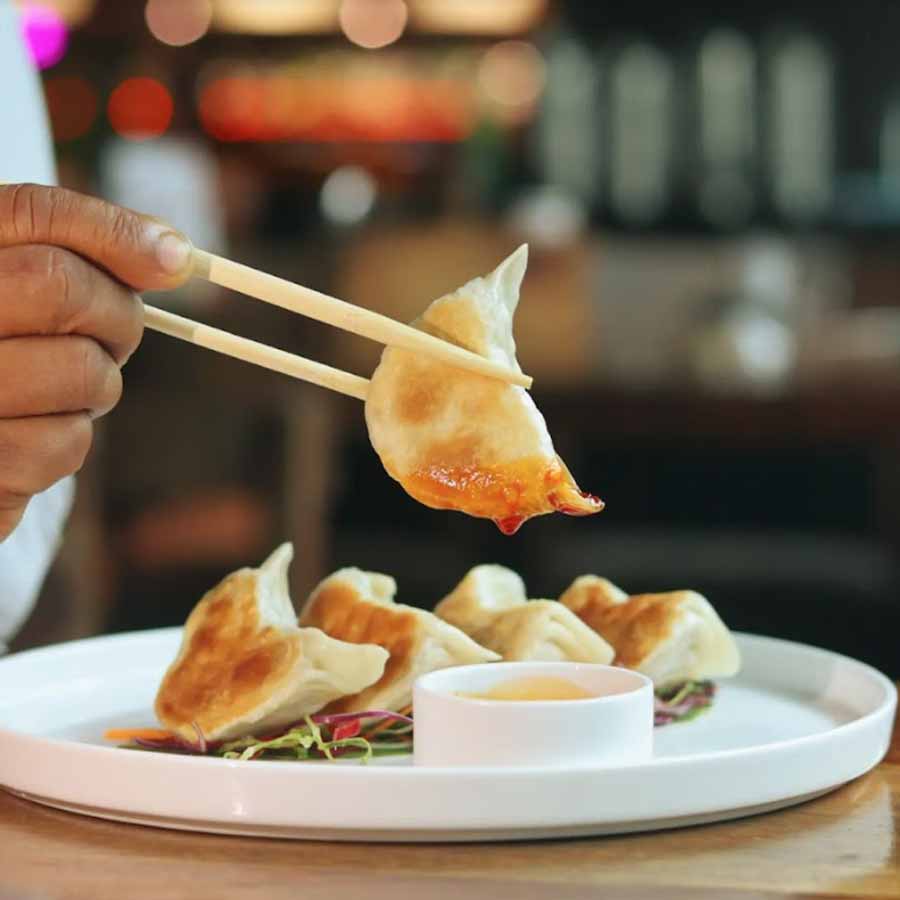 MOMO I AM: Momo I Am has an extensive momo menu that goes hand-in-hand with their baos. There's Hangover Spicy Momos — a stir-fried concoction tossed in szechuan sauce and served on a bed of mashed potatoes, Bhutanese Pan-fried Datshi Momos — fried momos smothered in a mix of traditional Bhutanese sauces, Stir-fry Chilly Momos — momos stir-fried with onions, capsicum and soy sauce, and traditional chicken, pork and veg Tibetan momos. Momo I Am serves their momo in bamboo baskets along with a spicy, peanut-based sauce and a green chilli chutney.
@MomoIAm/Instagram
TIBETAN DELIGHT: Tucked away on Elgin Road is a haunt that serves some of the city's tastiest momos. A variety of flavour-packed momos are up for grabs at the little eatery. You'll spot steamed, deep-fried or pan-fried momos with chicken, pork or vegetable stuffings. Must-tries at Tibetan Delight include the pork pan-fried momos, which sport a fiery-red Schezwan sauce — serving as the perfect rainy day fix, and the chicken kothey momos, which are traditional — steamed on one side and fried on the other.
@oreo._.cheesecake07/Instagram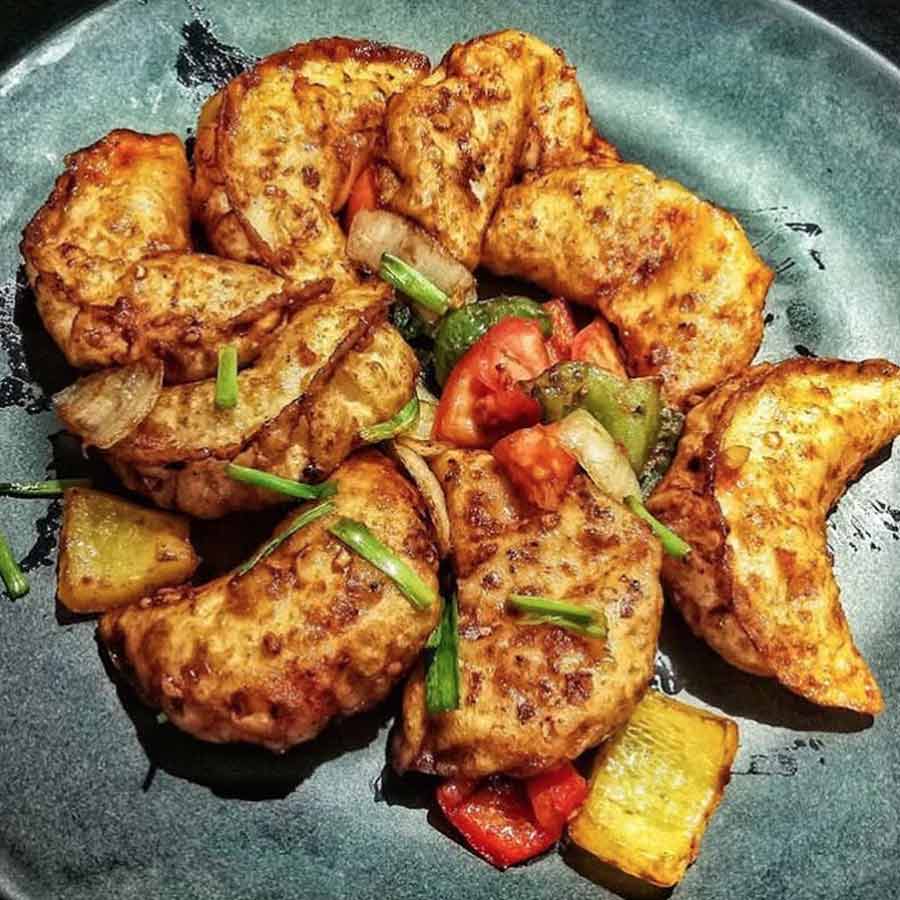 MAMAMOMO: Pemba Doma Kidwai from Darjeeling began Mamamomo using her grandmother's recipes, which resulted in a host of authentic Tibetan and Nepalese food. The momos at the shop in Alipore are bite-sized and make for the best comfort food. Choose between chicken, pork and veg momos with steamed, pan-fried or drenched in a 'momo chilli' sauce. Mamamomo is famed for their delicate pork momos, so definitely try them! Ask for them to be whipped up kothey style, if you want a more traditional plate.
@worldofkolkata/Instagram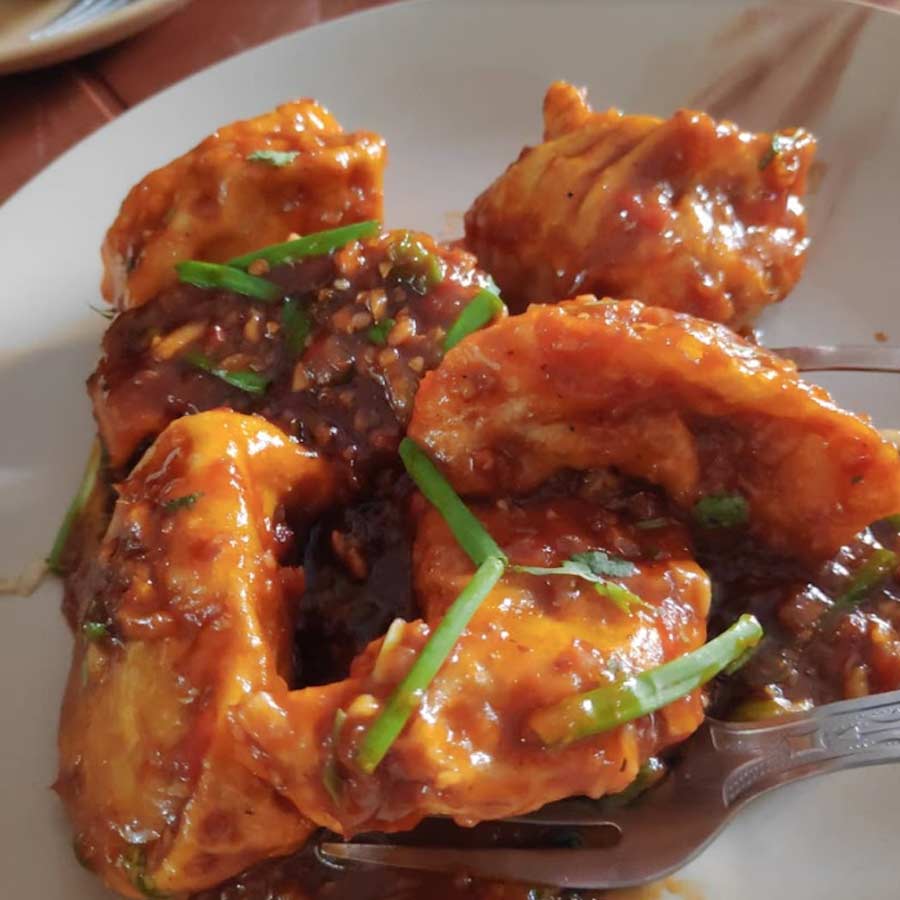 BLISS: Nestled in Hindustan Park, this homely haunt serves momos that are classic to the tee. They have the OG offerings of steamed, fried and pan-fried with a delicious chicken filling that is perfectly punctuated with crunchy onions and greens. Dip the little parcels in their unique red chilli sauce and you're sorted. Bliss only serves a chicken variation of their momos.
@mr.chaudhury/Instagram