Hilsa Festival
Sonar tori at city centre salt lake is celebrating the hilsa
The Telegraph gets a taste of the lost traditional recipes brought back by the restaurant
By
Debasmita Das (t2 Intern)
| Published 27.07.22, 01:56 AM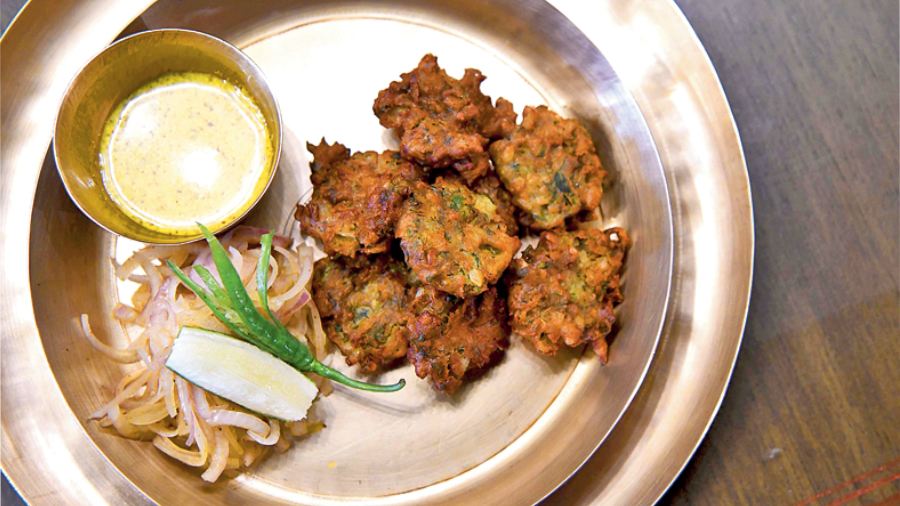 Ilish Machher Dimer Bora: This starter has the egg of hilsa cooked with onion, ginger and green chillies along with spices. The food gets served with sliced onion and kasundi from Bikrampur, Dhaka. Rs 599-plus
Hilsa is synonymous with monsoon. And, Sonar Tori at Salt Lake City Centre has been celebrating it for years. The restaurant is attempting to revive lost traditional recipes. This time there are 10 items on the menu.
"Hilsa Festival is an annual tradition at Sonar Tori. Last year in spite of the pandemic we got an overwhelming response and guests eagerly wait for Sonar Tori's annual hilsa delicacies. This year chef Bhaskar, has curated a very special Illish Utsav Menu, which comprises various recipes from Bangladesh and Bengal. My personal favourite is the grand Illish Thali and I would recommend it," says Nitin Kohli, director of Ambuja Neotia Hospitality.
Souro Kiran De, unit head at Sonar Tori Salt Lake feels "it is the perfect season for the festival, from the mid-July to mid-August".
The Telegraph dropped for a taste.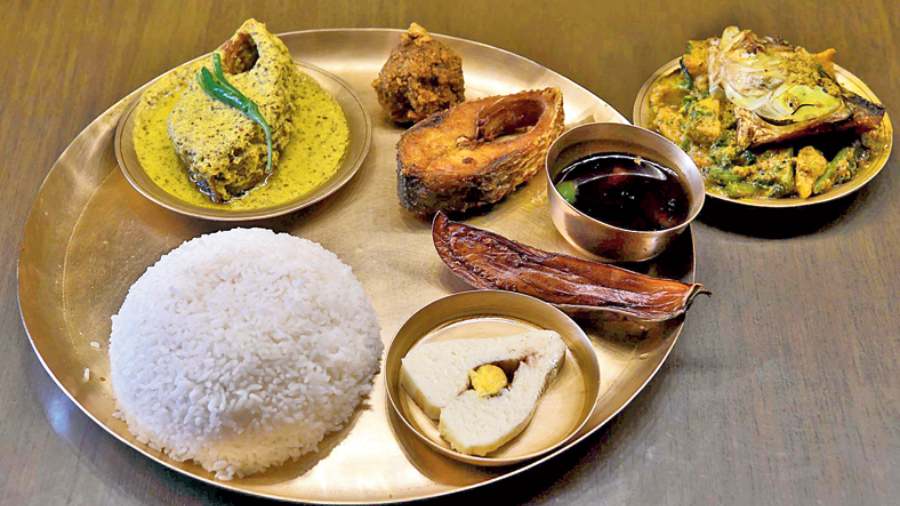 Sonar Tori Ilish Platter: The thali comprises Gobindobhog rice, Machher Tel, Ilish Bhaja, Pui Sagh Diye Ilish Machher Mathar Chorchori, Ilish Shorshe, Begun Bhaja, Ilish Machher Bhorta and Ilish Sandesh. Rs 2,279-plus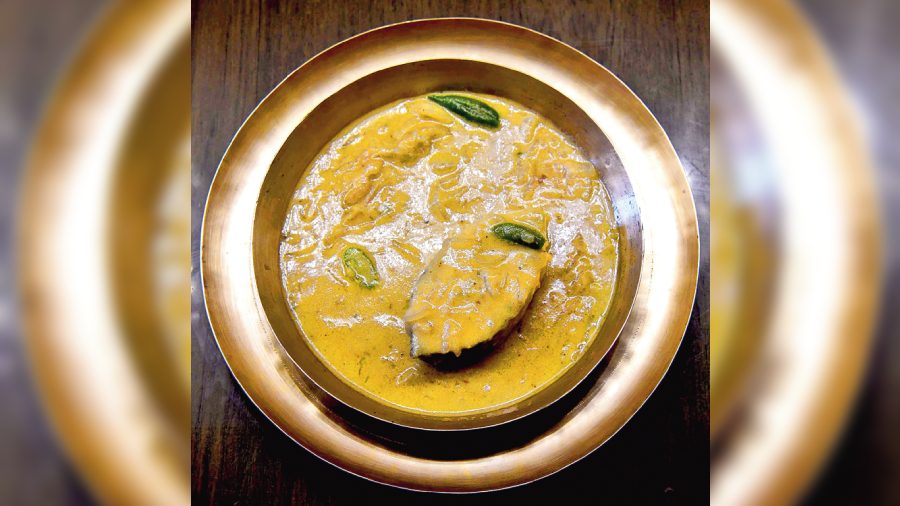 Ilish Panikhola: This dish hails from Barisal, in Bangladesh. Referred as Sada Ilish, this is perhaps the lightest hilsa curry from Barisal. It is made with an onion-based ilish stock. Rs 779-plus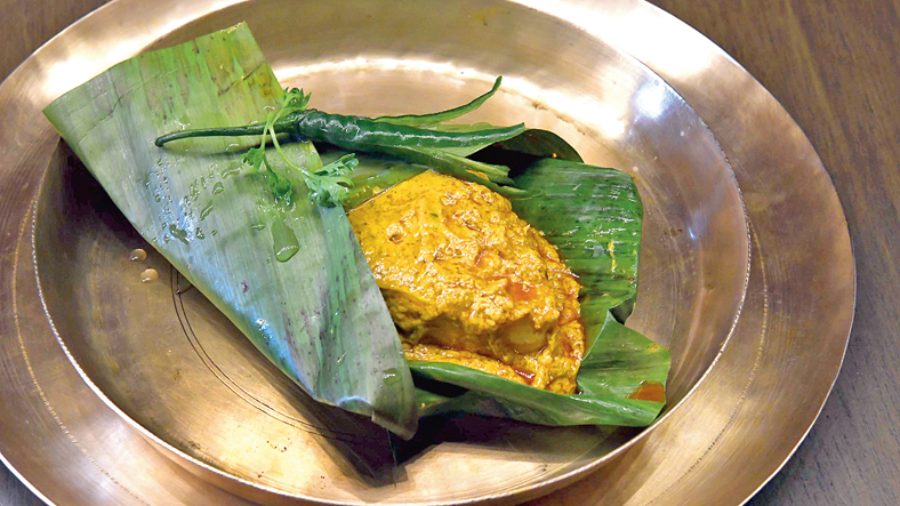 Aam Ancharer Ilish Bhapa: Well presented in a banana leaf, this item has steamed hilsa marinated with home-made mango pickle and mustard paste. It is served with steamed rice. Rs 779-plus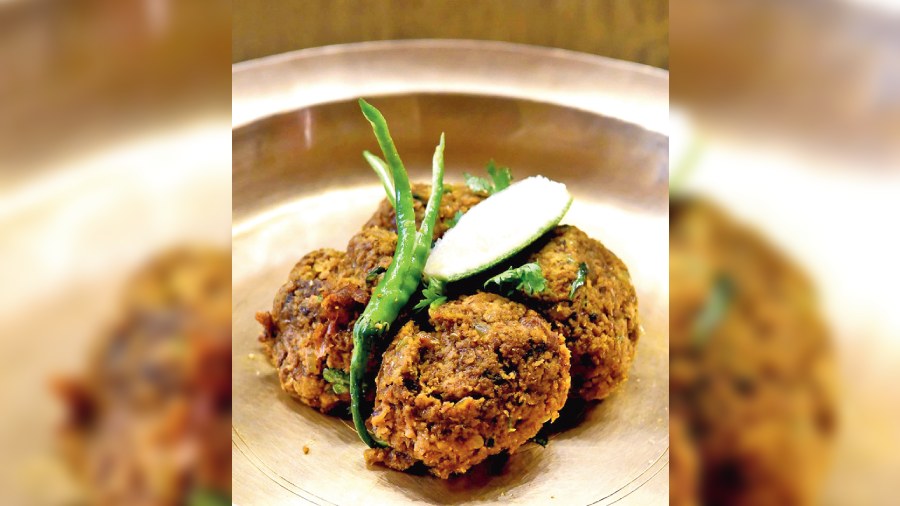 Mawa Ghat Ilish er Bhorta: This item comes from the Mawa Ferry Ghat in Bangladesh. The bharta is made with flesh of the hilsa from its tail. Onion, garlic, coriander and cumin powder goes into the preparation. Enjoy it with hot rice. Rs 599-plus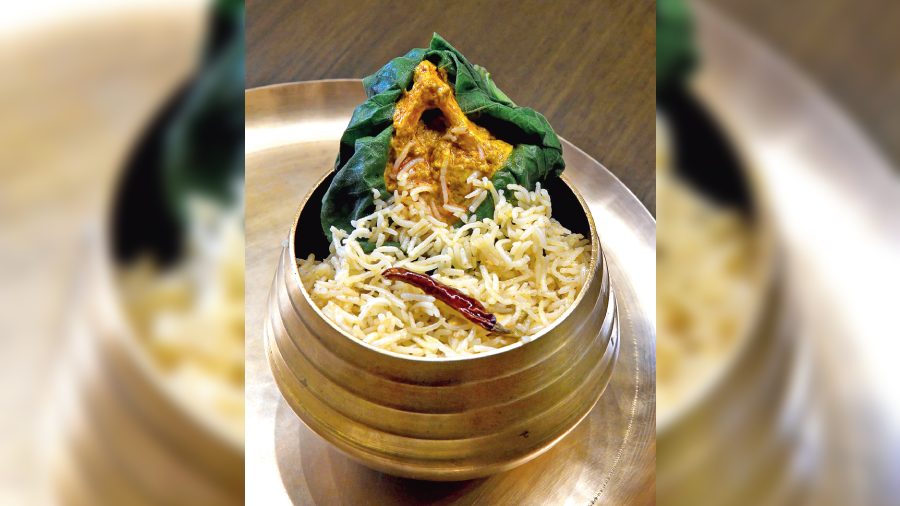 Aam Tel Ilish Lao Pata Bhate: Hilsa wrapped with bottle gourd leaves is steamed to perfection with mango pickle. This is a must-try. Rs 789-plus
What: Ilish Utsav
Where: Sonar Tori, City Centre Salt Lake
On till: August 15
Meal for two: Rs 2,000-plus
Timings: Noon to 11pm