The start of every good meal is not in the kitchen, but in the market, where the freshest of produce needs to be picked and bought. But many ingredients and items, typical to a Bengali meal, have now made their journey from the kitchens — or homes — to the market, be it the bazaar or online platforms.
From ghee to bori, aachaar (pickle) to aamshotto and papad to choshi — many such items that are part of Bengal's culinary culture and an artform by themselves were once made by the women of the household, to be consumed by family members. With time, they came to be sold at melas and markets in the city and can now be ordered online.
My Kolkata gives you a taste of some of these traditional ingredients that give Bengali cuisine its unique character:
Bori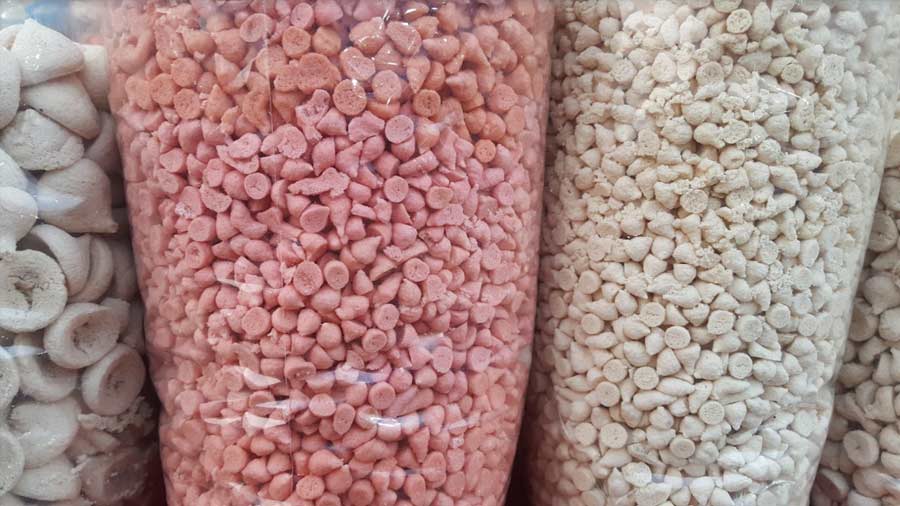 Shutterstock
The small lentil dumplings that were once a purely homemade delicacy, made specially in the winter months, are now available in packets everywhere — from your neighbourhood shops to supermarkets to online grocery marts — but the quality varies. A host of websites now promise to source boris and many more Bengali grocery items from the best of makers and make them available to city people in Kolkata and beyond, at a price. 
Boris can be of many kinds — made of biulir dal, masoor dal or motor dal, these small crispy blobs can add a burst of flavour to anything from shukto to niramish torkari to maachher jhol. There are other variants of boris, too, like lau bori, mulo bori and more.
Every household has its own special variation, as did the Tagore family. In her book Aamish o Niramish Aahar, Pragyasundari Devi dedicates an chapter to bori with recipes ranging from kumro (pumpkin) bori, mular (radish) bori, shalgomer (turnip) bori, and even bori made from raw mangoes.
A culinary art is associated with the women, often the widows, of the household, bori is also considered auspicious and the process of making it involves many rituals. Bori cannot be made on any day, there is a particular time for that.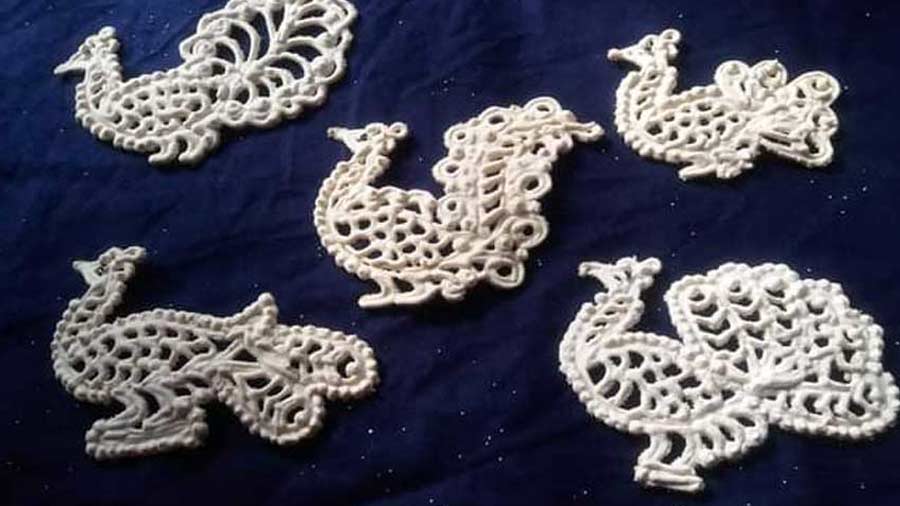 Gohona boris hold a star status among boris
@Mira Maity/Facebook
'Bori shubhokshon' is a small ritual that is performed before boris are made. Two large dollops of lentil paste are placed on a banana leaf and named bor-bou (groom and bride). A few small dollops are then placed around them. Dhaan (paddy), durba (grass), tel (oil) and sindoor are sprinkled on the dumplings and kept on an open rooftop. These local customs often vary from one region to the other.
But holding star status among boris is the gohona (ornament) bori. Shaped delicately like alpana designs, these boris transcended into an art form under the guidance of Abanindranath Tagore. Satyajit Ray, in his film Agantuk, showcased gohona bori, bringing it global fame. Still not as easily available as its cousins, gohona bori can be bought from handicraft fairs, where artisans from various districts set up shop, or specialised websites.
Papad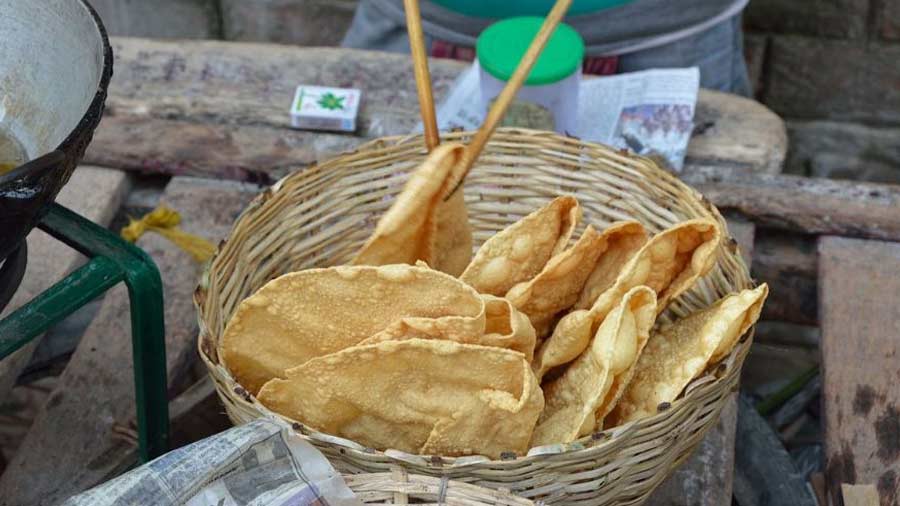 Wikimedia Commons
One of the biggest players in the cottage industry, these crispy crunchy flatbreads are made in different parts of India, including Bengal.
Lijjat, the leading papad brand, was started by seven women on a Mumbai rooftop and went on to become a household name. The success of Lijjat Papad is, in fact, a model for any cottage industry or small food enterprise.
Despite the advent of machines, even today, many women — especially in villages — make papad at home, rolling them out by hand and drying them in the sun. And it is these handmade papad that taste the best.
Lentil flour is the most common ingredient for papad, but there are many variations like alu papad, sabudana (sago) papad, chaaler (rice) papad and more.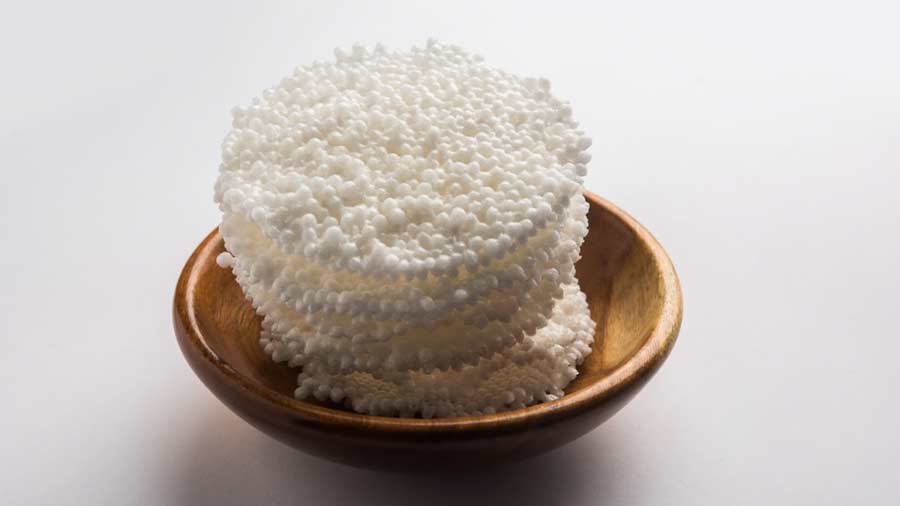 'Sabudana' (sago) papad
Shutterstock
From local trains to melas, papads are sold everywhere and in many forms and varieties. Small papads in various shapes and colours are a popular snack. 
Besides having it with dal or as a snack, Bengalis have a unique way of eating papads. Bengali wedding feasts remain incomplete without papad served with sweet chutney as a prelude to the dessert.
And, of course, papad bhaja is intrinsically linked with Rather Mela!
Ghee
Clarified butter, typically churned from whey, would be made at home and the tradition continues in many homes. But it is also widely available in stores. Brands like Jharna and Suravi are popular in Bengali cooking.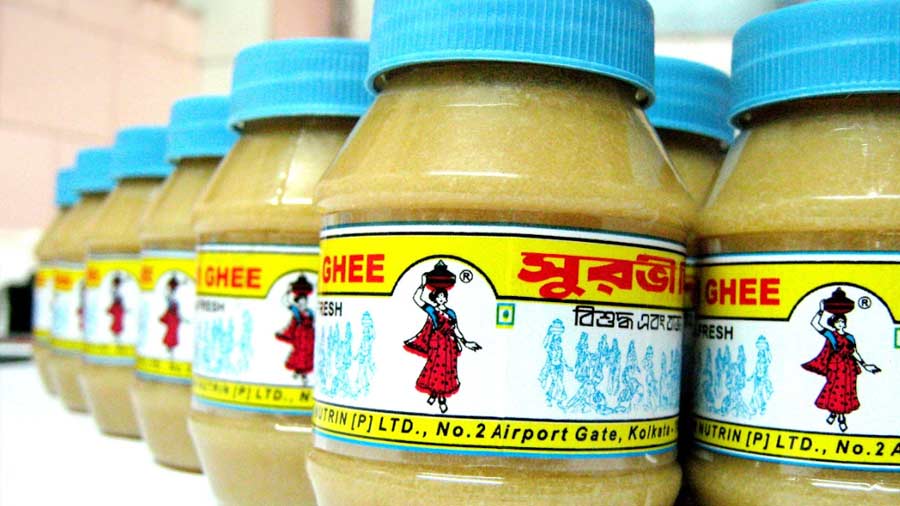 Suravi Ghee
Many Bengali dishes, especially vegetarian ones, do well with a dash of ghee. But there's nothing like a spoonful of ghee poured on some steaming hot rice, especially the aromatic gobindobhog, to start off a meal. This combination translates to sheer bliss can well be a meal in itself. Ghee can also take the eternal comfort food of seddho bhaat (soft rice with boiled vegetables and at times boiled egg) or phyana bhaat (rice cooked in starch) to another level.
Branded ghee apart, many have their own trusted sourced like the parar mudir dokan (neighbourhood grocer shop), door-to-door vendors or a certain mishtir dokan (sweet shop).
Aachaar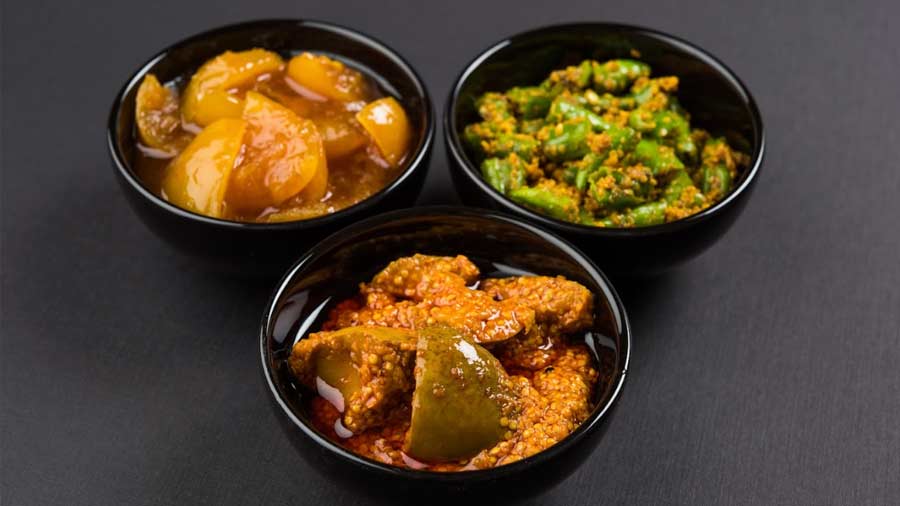 Shutterstock
Aachaar or pickle — every region has its own pickles and so does Bengal. Glass jars on window sills, soaking in the winter sun, was once a common sight. The rush of urban life has made pickle-making a less common household activity. Several brands sell pickles of many varieties, and so do self-help groups and NGOs.
Pickles ubiquitous to Bengali cuisine include aam tel (mango in oil), kuler aachaar, chaltar aachaar, tentuler aachaar and jolpaier aachaar. The taste too varies from sour and tangy to savoury and spicy and also sweet.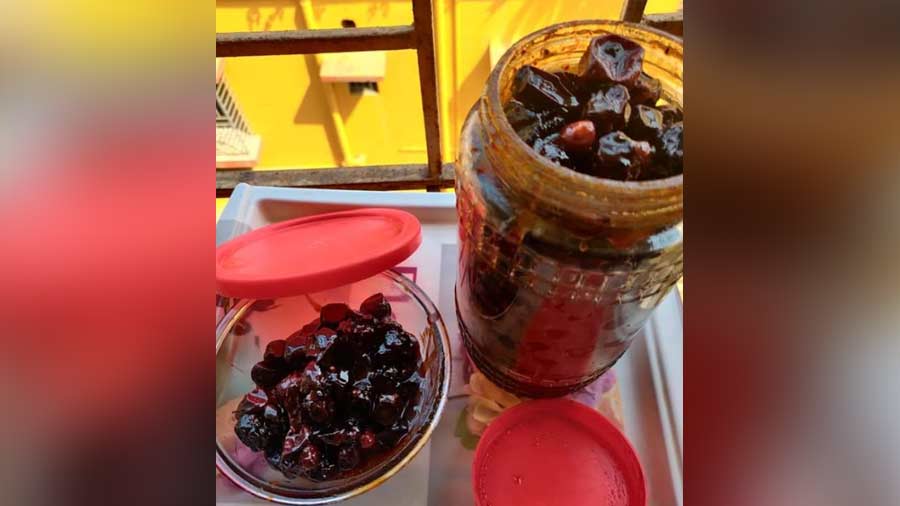 Kuler aachaar
Pickles, too, would at one time be put out to dry on the open rooftop and legends go that a stern old aunt would guard them with all her might from naughty kids trying to steal a bite. For, no one was allowed to touch the pickle without clean hands or clothes lest it goes bad. Many Bengali stories include instances of children's triumph in stealing some pickle and savouring it out of sight of the elders. Winter afternoons in Bengali households often had women sharing time in chitchat while licking on some favourite pickle.
Kasundi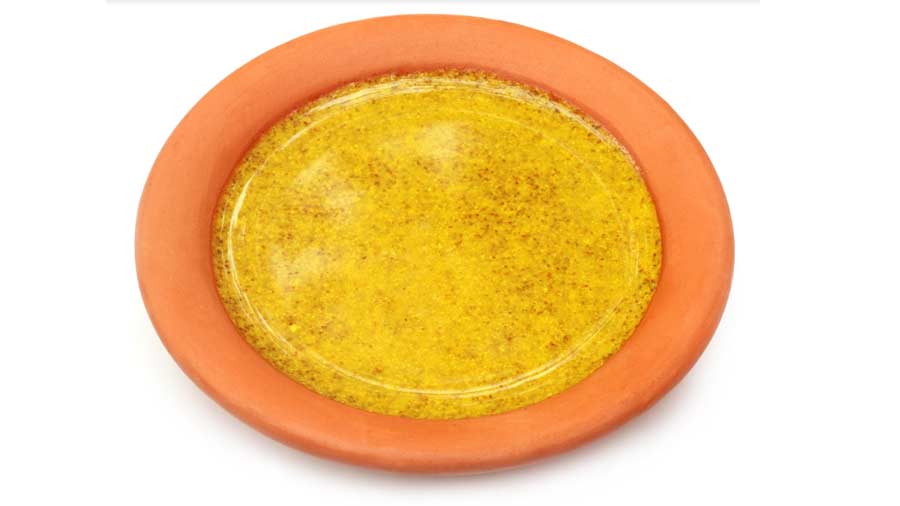 Kasundi is a must in every Bengali household
Shutterstock
The Bengali variety of mustard sauce is quite unique in taste. Served with shaak and rice or as a dip for fish fry, it is a must in every household to this day.
The pungency of the fermented mustard in kasundi can elevate the taste of many dishes like a fish curry.
Kasundi has a long history. Several rituals are attached in its making. There is a particular time when it is to be prepared. Traditionally, women were only allowed to wash, dry and pound the mustard seeds while the kasundi itself was made by the bamun thakur (male Brahmin cook).
Kasundi, in fact, was the first achaar of Bengal. From kul (berry) to raw mangoes, everything would be marinated in mustard for making pickles.
With time, kasundi also crossed the boundaries of the henshel (kitchen) and made its way to the market. From branded, bottled ones to locally made varieties, everyone has a favourite.
Aamshotto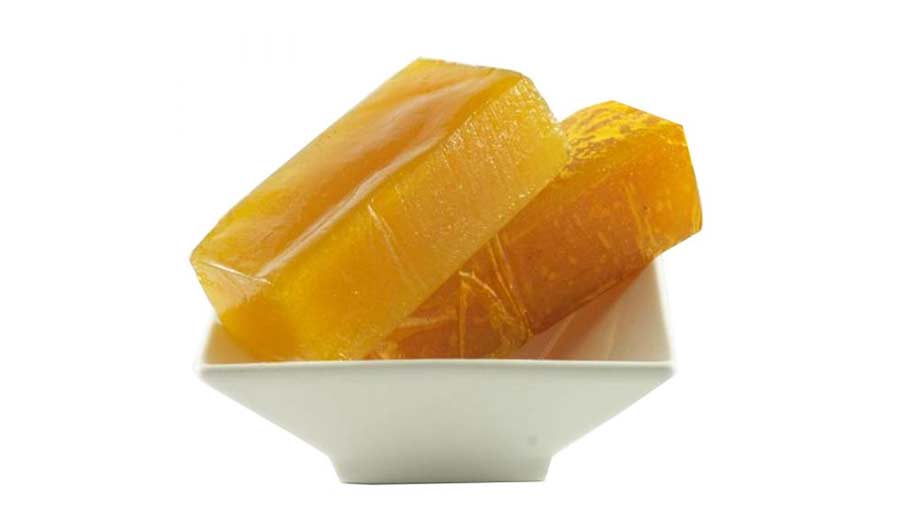 Made with layers of mango pulp and dried in the sun, aamshotto (or mango papad, if you please) has a few varieties
Soumyo Mitra
Bengalis are famous for their sweet tooth. And aamshotto is that sweet delicacy that is loved by all, from eight to 80. Even Tagore declared his love for aamshotto (Aamshotto dudhe feli/Tahate kodoli doli/Sandesh makhia diya taate/Hapush hupush shobdo/Charidik nistobdho/Pipira kandia jay pate).
Made with layers of mango pulp and dried in the sun, aamshotto (or mango papad, if you please) has a few varieties, too.
Aamshotto was traditionally dried on pathorer thala (plates made of stone) or madur (mat).
Aamshotto available in Malda, Birbhum and a few other districts are dark brown in colour, tough and chewy. Connoisseurs proclaim this to be the authentic aamshotto. The more common variety, available in city stores and with fruit vendors, is a bright orange, softer and wrapped in cellophane.
Choshi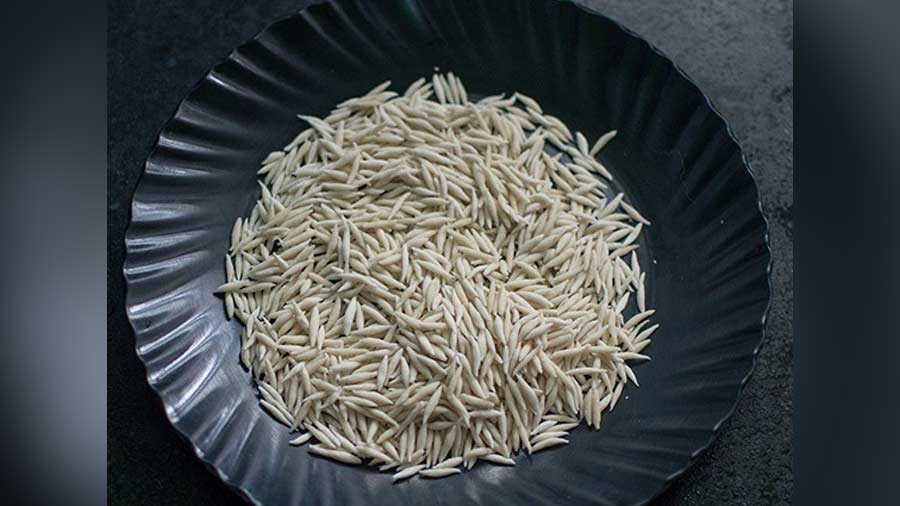 Debjanir Rannaghor
This tiny rice-grain-shaped pithe made from soft flour dough took hours of labour. Women of the house would take tiny bits of the dough and roll it on their palms in a certain way and with a skilful flourish. The choshi would be used to make payesh.
Choshi is now a nearly lost art and had all but vanished from Bengali kitchens. Gradually making a comeback as a packeted ingredient, will choshi see its revival?