Nolen gur and winters in Kolkata go hand in hand. With the city experiencing what seems to be the last leg of winter, the demand for nolen gur dishes is going from a trickle to pour. Thankfully, Kolkata-based home chefs have stepped in with some exciting variations, reinventing their menu with the sweet taste of the liquid date jaggery. My Kolkata lists five experimental desserts to try before the season fades.
Gur Baked Sandesh from Homely Zest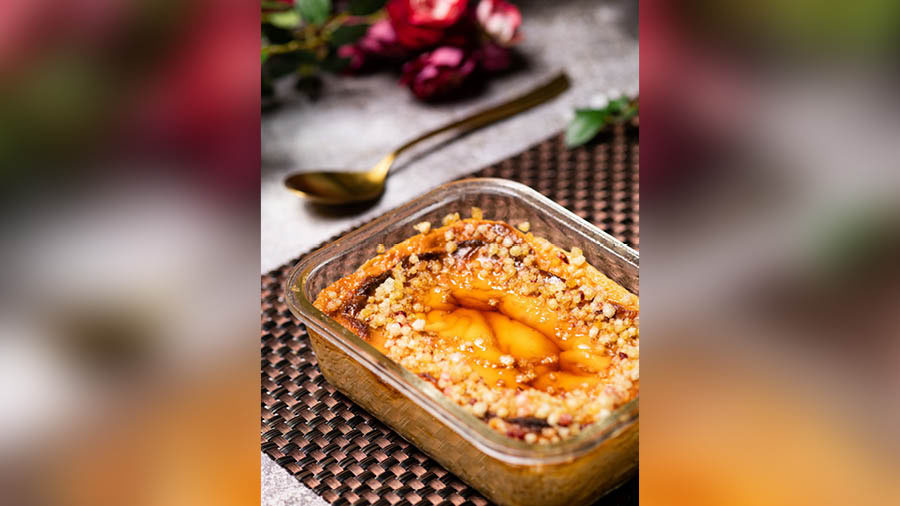 When it is the season of gur, you cannot do without sandesh. Homely Zest brings to you Gur Baked Sandesh as part of their winter menu. The layered baked dish, prepared with milk and nolen gur is a soft, melt in the mouth dessert and much loved by Kolkatans this season. 
"The dish has been received very well by our clients. It's a warm dessert which our clients are savouring in this cold weather," said Sakshi Sureka, owner and founder, Homely Zest.
Price: Rs 800 (serves 4) 
To order: WhatsApp or call 6290795523. Open from 9am -10pm on all days. The dish is available to order until February. Place your orders a couple of days in advance.
Nolen Gur Babka from Paprika Gourmet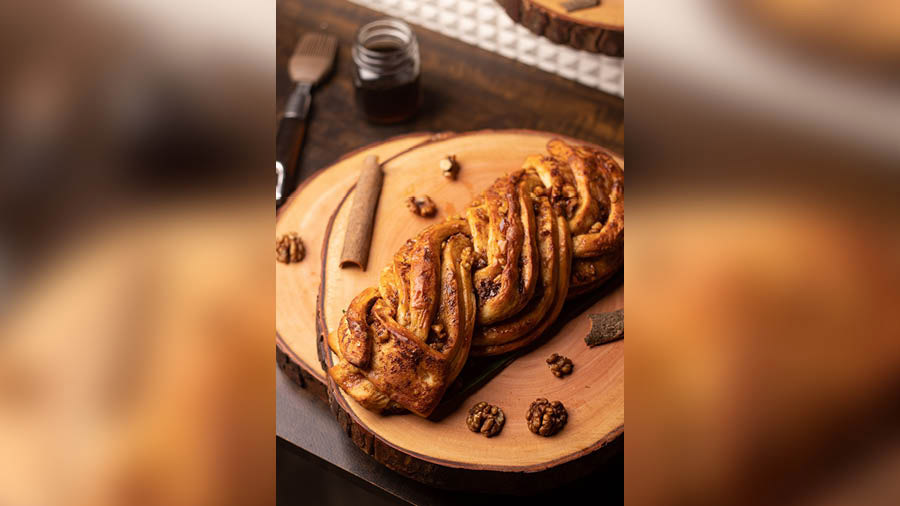 Wouldn't it be great if nolen gur treats were on your plate all year round? Paprika Gourmet has just the thing. Their Nolen Gur Babka is part of their regular menu and the sweet bread can be ordered anytime you like. A Polish recipe, babka is braided bread and Paprika Gourmet uses the jaggery to sweeten it.
"Nolen gur has a huge market, because of a distinctive taste and we use this in a variety of products like ice cream, cheesecakes and also instead of honey as a variation to salad dressing. At Paprika, our ethos is to use local ingredients with global cuisine, which takes people on a culinary journey," mentioned Vidisha Bathwal, founder, Paprika Gourmet.
Price: Rs 800 + tax
To order: Call 9007022678/79/80. Open from 9.15 am -7 pm on all days.
Nolen Gur Truffle from TrufflateS ~ Homemade Goodness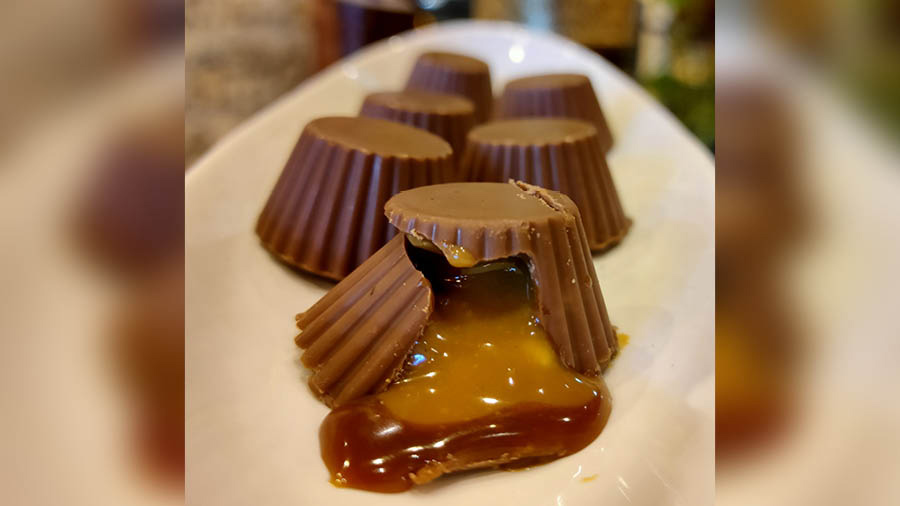 Nolen gur meets chocolate is a winter dessert treat we would endorse! TrufflateS ~ Homemade Goodness has a Nolen Gur Truffle in their menu for this season. Bite into these handmade chocolates and experience the goodness of milk chocolate truffles with a creamy liquid nolen gur centre.
Shayan Mandal, co-owner, said, "Winter in Bengal and nolen gur are inseparable. So we have maintained that long tradition and incorporated that into our chocolate."
Price: Rs 50 / piece
To order: Whatsapp / contact at 7003042491 or DM on their social media pages. You can also order through food delivery apps. These special chocolates are available till March 2023.
Nolen Gurer Cheesecake from Cuppies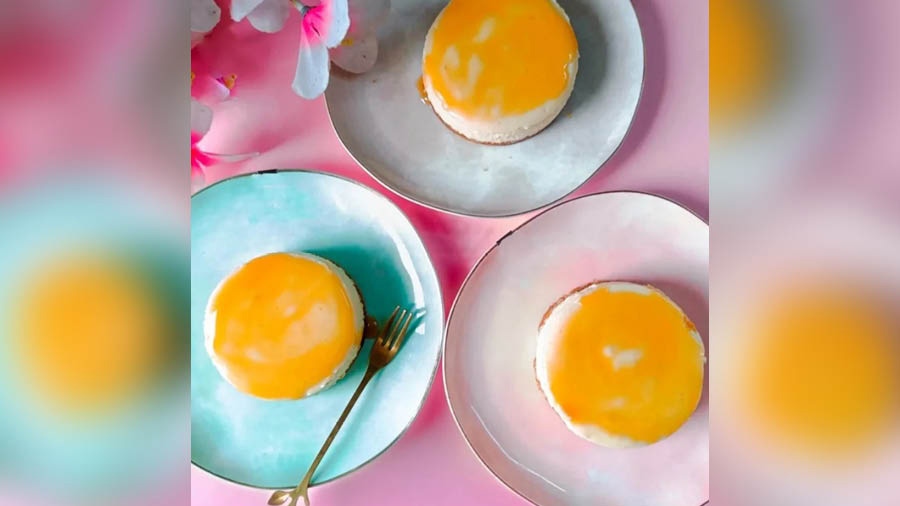 If you are a fan of cheesecakes, then this one will steal your heart. The Nolen Gurer Cheesecake from Cuppies is baked with nolen gur, and the liquid jaggery is also drizzled fresh on top of the cake to make your sweet dish even tastier.
"Cuppies has tried to offer the taste, type and quality of the items which are not available in the market. The customers have found the niche and given all the love to the newly experimental item like nolen gurer cheesecake," said owner Ria Banerjee.
Price: Rs 280 for a three-inch whole cheesecake
To order: Whatsapp on 8777809922 or DM on their social media pages. It is available to order till January 31.
Nolen gur Bundt cake with nolen gur sauce and crumble from Choccywocky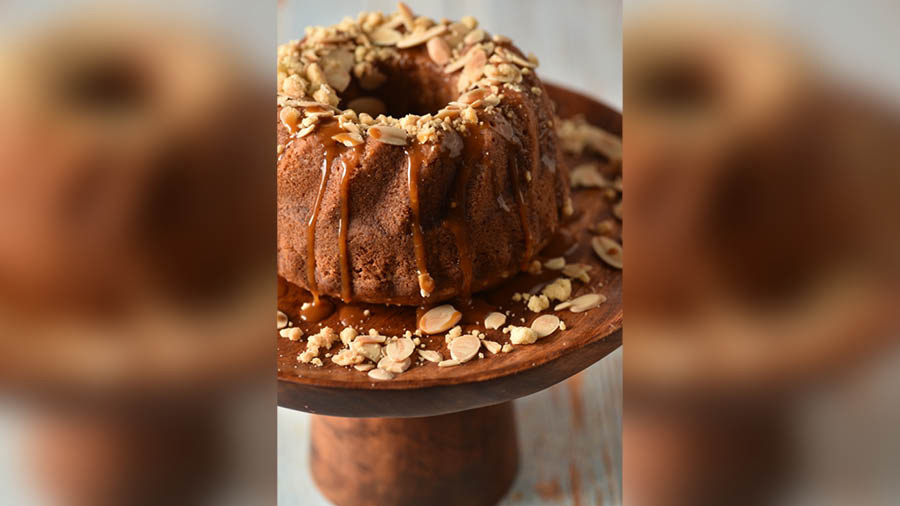 Celebrating birthdays, anniversaries, parties and craving the sweet taste of a Bengali winter? Check out the Nolen gur Bundt cake with nolen gur sauce and crumble from Choccywocky. This cake, made in the shape of a bundt is just right for all festive occasions and claims to be made purely with nolen gur with no added sugar. A topping of almond flakes and oats gives it a crunch and it comes with a jar of 'pour yourself' nolen gur sauce which allows you to experiment with the amount of sweetness you prefer in every bite.
Owner Pooja Churiwala said about the creation, "Nolen gur cake has been on our menu since 2019 when a client of ours was travelling overseas and wanted to carry along something that was a Kolkata specialty but didn't get spoiled for a couple of days. That's when we came up with the nolen gur cake and ever since there's been no looking back. It's an absolute hot seller and this season we've come up with a variation where we add a layer of nolen gur mousse in the cake."
Price: Rs 950 / pound
To order: Call or Whatsapp on 8420911912. The cake is available for order till February.