You can take a Kolkatan out of Kolkata, but you cannot take the love for food out of a Kolkatan. And good news has come for foodies across India, with Zomato announcing its 'Intercity Legends' pilot project — an intercity delivery system that will allow customers to order food from any city across the country. The service is already available in a few cities as a pilot project. Before the full-fledged roll-out of the feature, My Kolkata spoke to a few food enthusiasts across India, with roots in Kolkata, about their food wish list from Zomato.
Priyankur Sengupta, business developer and brand manager, Noida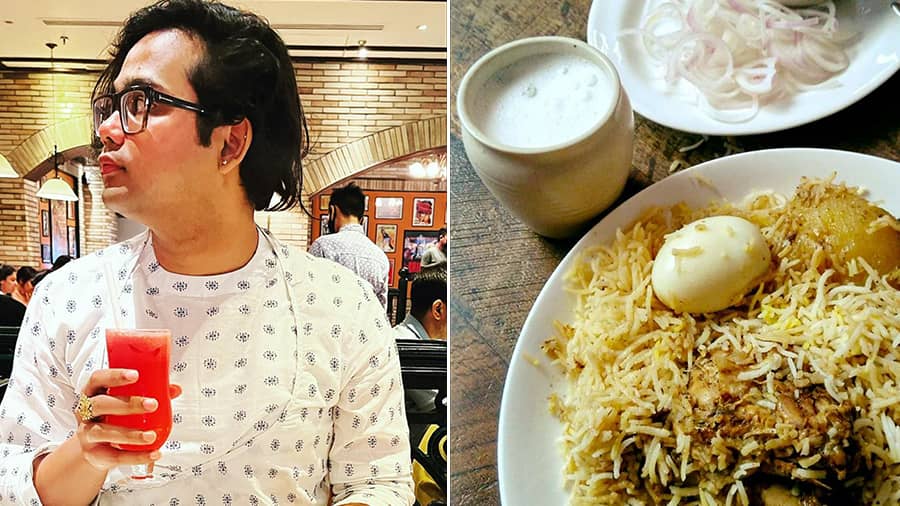 I have been living in Delhi for seven years now, and being a big foodie, I miss Kolkata's food immensely. Honestly, I have wondered whether food can be couriered from Kolkata to Delhi (laughs). Although, we get a lot of Bengali food in CR Park, there are many things that does not match up to the original taste. So yes, I am very excited to try Zomato's new feature. If I get it, I would love to order Dada Boudi's Biryani. The biryani made in Kolkata is different from anywhere else. If I get the biryani from Dada Boudi here, there'd be nothing like it! I don't have to wait to go to Kolkata to eat the delicious biryani. Also, it would be great if we get some traditional Bengali cuisine here. Especially some dishes from Kasturi restaurant. The Mourala machher chochori, Kochu shak diye chingri and Amodi macher jhal. The very thought of it makes me happy. Hopefully, they'll be able to deliver from Dada Boudi and Kasturi.
Shivangi Chakraborty, financial analyst, Bangalore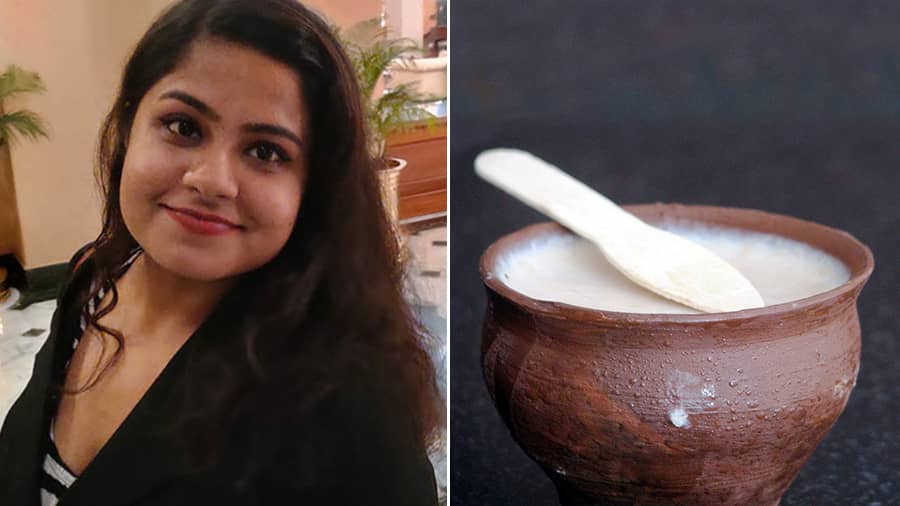 This news brings so much joy to me! I shifted to Bangalore six months back and I am extremely homesick. If some food from my city is delivered to my doorstep, then it makes things a little easier. If this service is really provided, I would love the authentic mishti doi. Not the branded ones, mind you! The ones that have the flavour of the bhnar. Some sandesh would also be great, especially from north Kolkata. I am actually looking forward to it. However, I don't know how expensive the delivery charge would be, but once in a while it can work as a mood lifter. Also, some dishes from Kasturi should also be available and maybe a few items from Allen's Kitchen like prawn cutlet. I don't see myself going to Kolkata for at least a year, so if Zomato delivers this, people like myself would benefit.
Sourav Das, doctor (MBBS), Vellore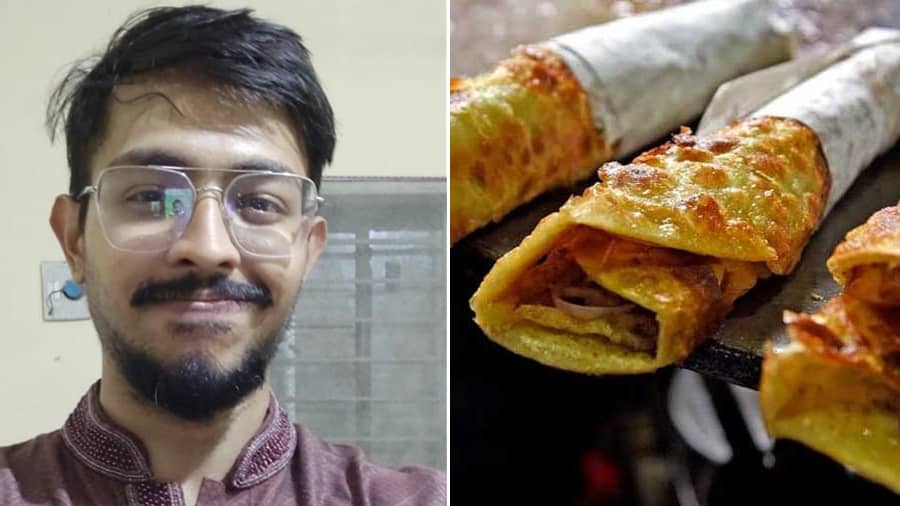 Zomato's Intercity Legends project comes as a ray of hope for me. I have been living in Vellore since 2015. Yes, I won't deny that Bengali food is not available here, but most of the hotels or restaurants serve thalis. The 'fast food' of Kolkata is not available here. For instance, the mutton biryani from Arsalan. You will not get a biryani even close to a Kolkata biryani in this part of India. Forget the aloo! So, for now, mutton biryani tops my wish list and probably, a nice soft egg roll.
Soumalya Sen, IT employee, Nagpur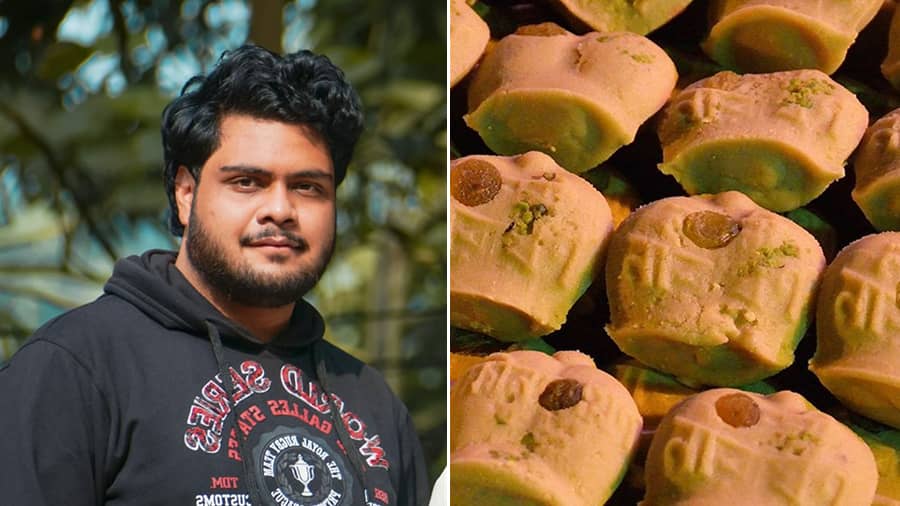 I hear they are planning to deliver after a day and the food will have a long journey. So, I'm not sure if they will come as ready-to-eat packages and will be required to be heated only. But hopefully, the packaging and all will be nice. If I get good reviews, I will definitely want to order a couple of things. The top few will definitely be sandesh, rosogolla and other mishtis. Bengali sweets are unmatched. Next is obviously biryani from Arsalan or Royal. Also, it would be great to treat the non-Kolkatans here with our signature biryani with potatoes. I think this will be a path-breaking initiative that takes city-specific cuisine to a pan-India platter.
Resham Das, software engineer with IBM, Gurgaon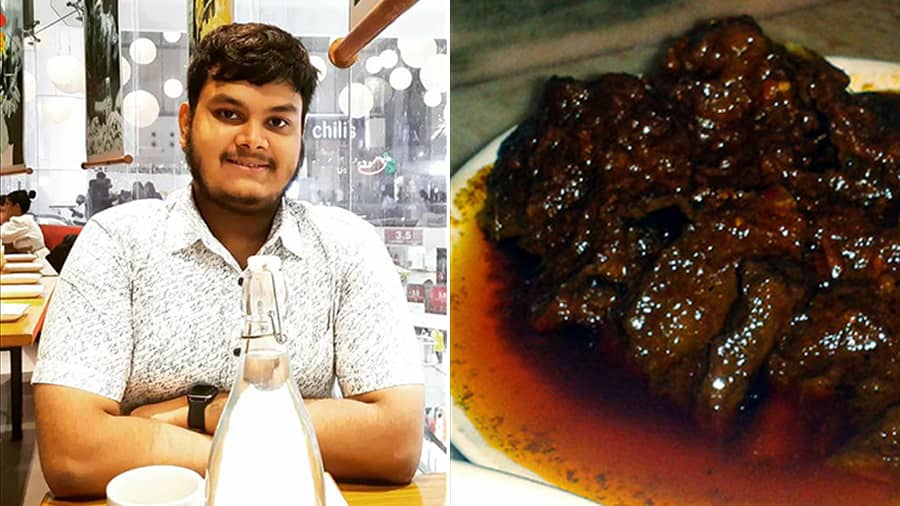 I have been away from Kolkata since 2018. Although I admire the local cuisine of Delhi, NCR, my first love would definitely be the food of Kolkata. I am really excited to have food from my hometown be delivered directly via the Zomato service. I would opt for Mutton Biryani from Arsalan, Kathi Rolls from Zaika, Kosha Mangsho from Golbari or rosogolla from Nobin Chandra Das. It would help me savour the taste of home after a long while.
Utsa Dey, Msc student, Bhubaneswar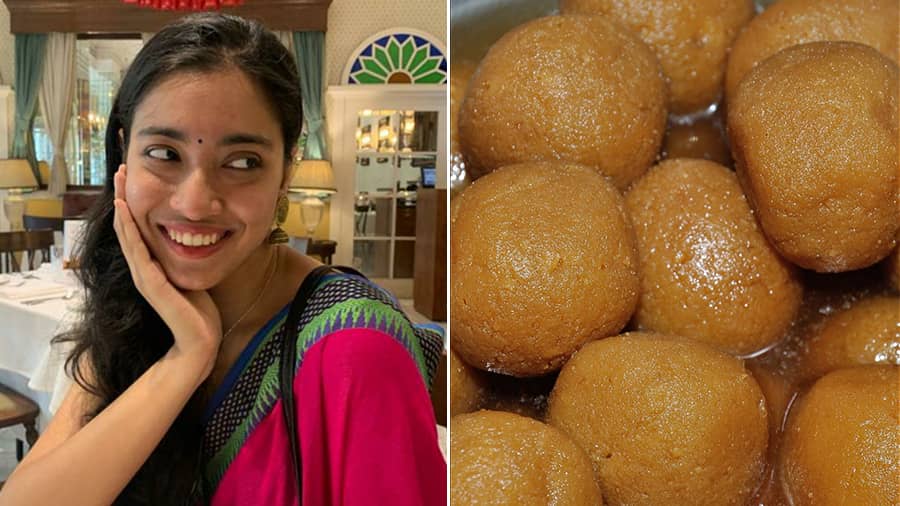 I have never ordered food from these delivery apps because honestly, I have been scared of the quality of the food that is being delivered after hearing many incidents from people. And I prefer going to a restaurant with family and friends and eating in a different atmosphere than home. But I think this is a good initiative taken up by Zomato to deliver food from other cities. This way, people away from their homes can get to taste the food they miss the most! But there are certain drawbacks as well. If the delivery is not done as the same day it is ordered, spoilage is a huge factor. But keeping everything aside, if I have to order something from Kolkata, I would order the Kolkata-style biryani from Arsalan or Aminia, the rolls in the street joints, sizzling ice-cream brownie, which has the flavour of Kolkata, and nolen gurer rosogolla. I would be very happy if I could get these in perfect quality!