There is some nuggets of history associated with most of the iconic eateries on Park Street and Ming Room is no different. The first Sichuan-inspired restaurant that was opened in 1983 by Sunny Puri and is believed to have given birth to Calcutta Sichuanese, has reopened after a pandemic gap, with a brand new menu that will keep you drooling! Ming Room is a part of Trincas, and it now has a fresh look with bright red walls, red lanterns, golden clouds and a seating capacity of 40. "Before the Ming Room phenomenon in Kolkata, there were more Hakka and Cantonese influences doing the rounds. With the opening of Ming Room by Trincas, people got to experience Sichuan influence that focused on heat and bold flavours, with a special emphasis on chillies and garlic. This almost instantly was loved by Indians and it is said that there were long queues outside Ming. Due to the pandemic we had Ming shut for sometime and even when things started opening up, we thought of giving it a facelift after 30 years and open it with brand new inclusions to offer our guests," said Anand Puri, current managing partner at Trincas.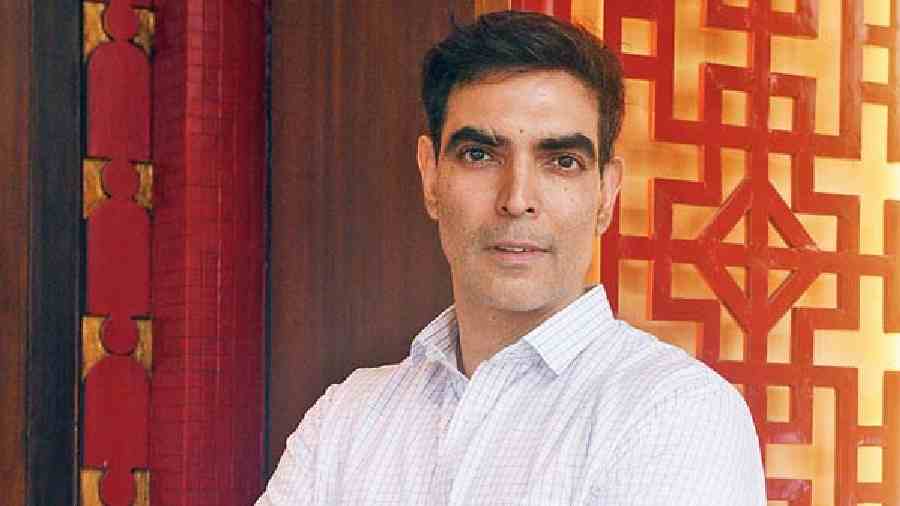 Anand Puri
The menu now has well-balanced food options with enough choices for both vegetarians and non-vegetarians and also people with gluten allergy or health-conscious foodies.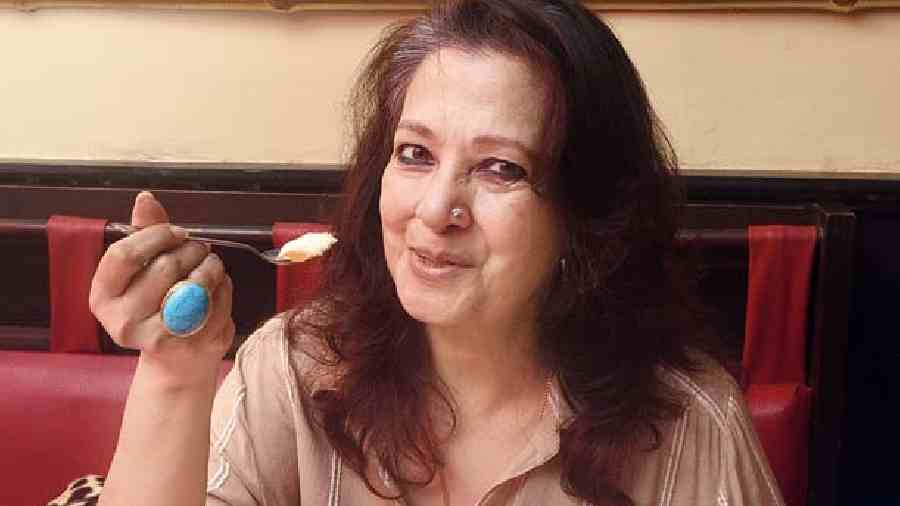 SPOTTED: We came across actress Moon Moon Sen digging into her fave Caramel Custard that she "swears by"!
"We have also done a lot of research to add authentic ingredients to our recipes. For example, there are plenty of healthy options in the stir-fry section. We have used nuts, spices and herbs in exciting new combinations. At the same time, we've kept a lot of our bestsellers from the original menu and also innovated on more modern fare —  think Salt & Pepper Zucchini and Crunchy Tamarind Aubergine. We've ended up creating a menu which is part of the '83 heritage, but also fresh and modern. There is something for everyone — whether healthy, delicious new stir-fries or classic favourites, this is a menu that has a variety of flavours and textures," added Anand.
The Telegraph recently dropped by at Ming Room to review their new offerings and here's what we loved!
More about it
What: Ming Room
Where: 17 Park Street, right next to Trincas
Timings: 11.30am to 11pm
Meal for two: Rs 1,500 (without alcohol), Rs 2,200 (with alcohol)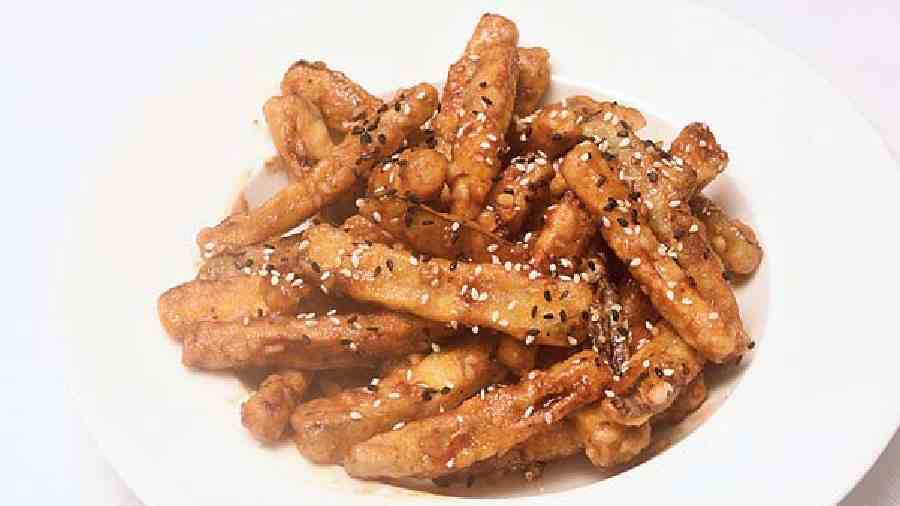 Would you believe if we said this is not Crispy Chilli Potato Fries but Crunchy Tamarind Aubergine? We love how the aubergine fingers are coated with a light batter and deep fried. They are then tossed in sweet-and-sour sauce that lends the tangy flavour.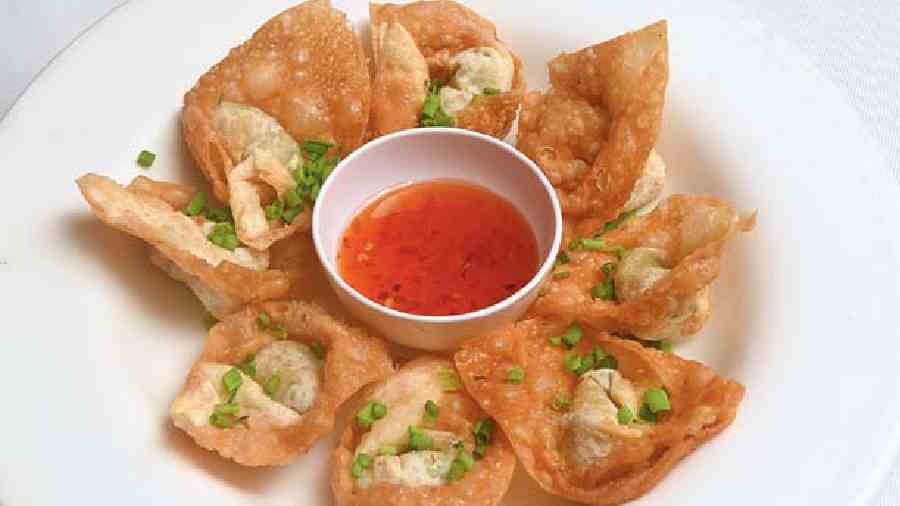 Crab Rangoon Wontons are made with soft and fresh crab meat with cheese and are fried. Relish these fried wontons with a sweet chilli sauce.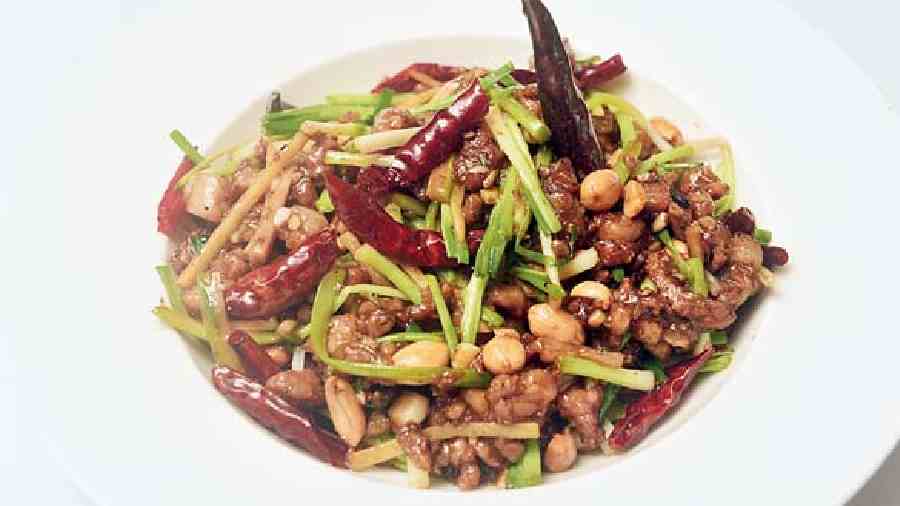 Minced Pork Sichuan Style is a delight for pork lovers. This has fried peanuts and lip-numbing crunchy Sichuan peppercorn and a gamut of rich flavours. Chicken and vegetarian versions of Spinach and Water Chestnuts are also available.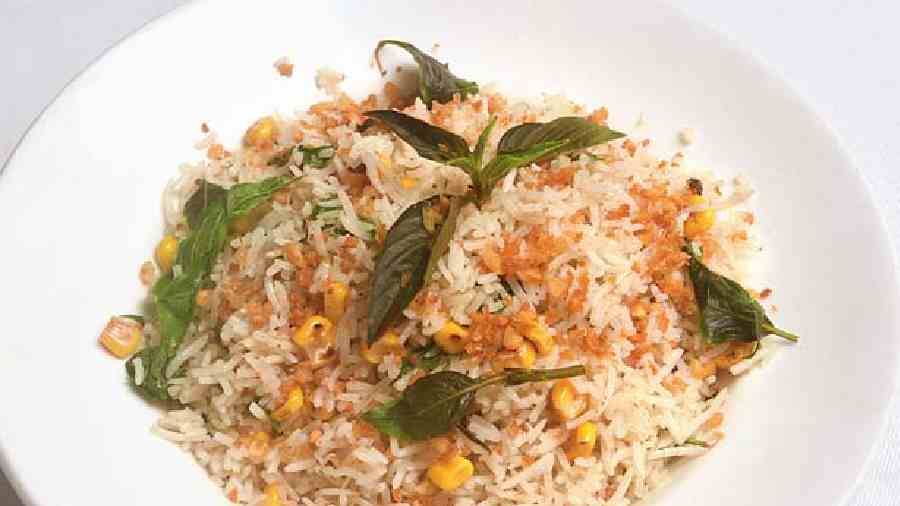 Pair your Minced Pork Sichuan Style with the simple yet delicious Basil Garlic Fried Rice that comes sprinkled heavily with crispy garlic.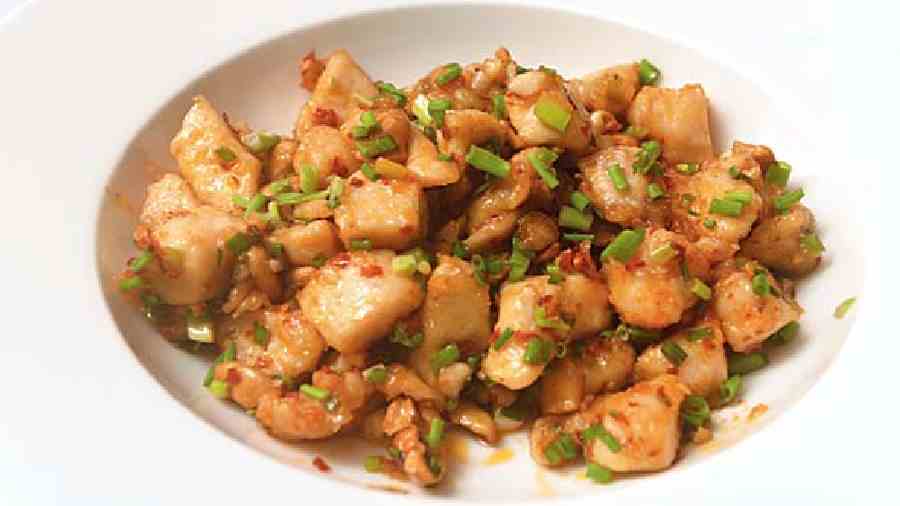 Made with Ming '83 chilli paste and a dash of wine, try Dragon Chicken, a heritage recipe from the Ming Room if you like it really hot and spicy! We loved it.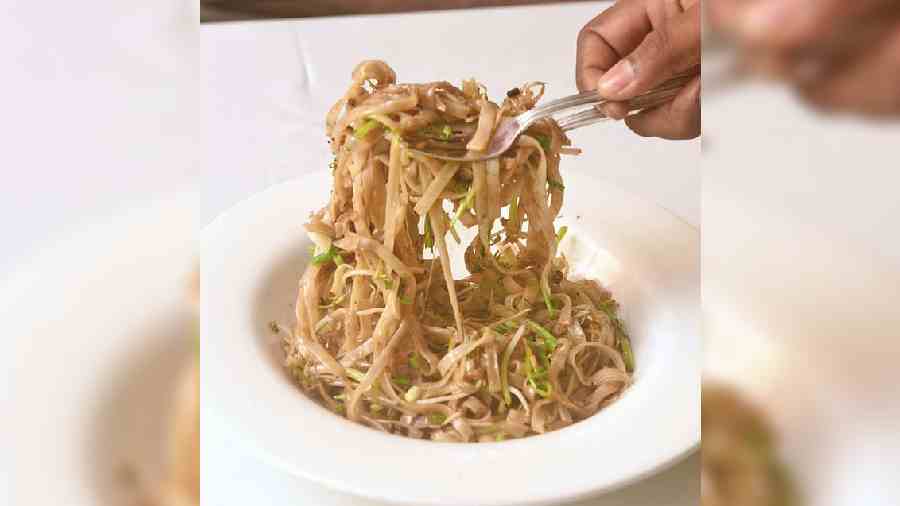 Keeping the conscious foodies in mind, there are items like Ginger Scallion Noodles — flat, gluten-free rice noodles, with ginger, scallions, soy and bean sprouts that add to the crunch.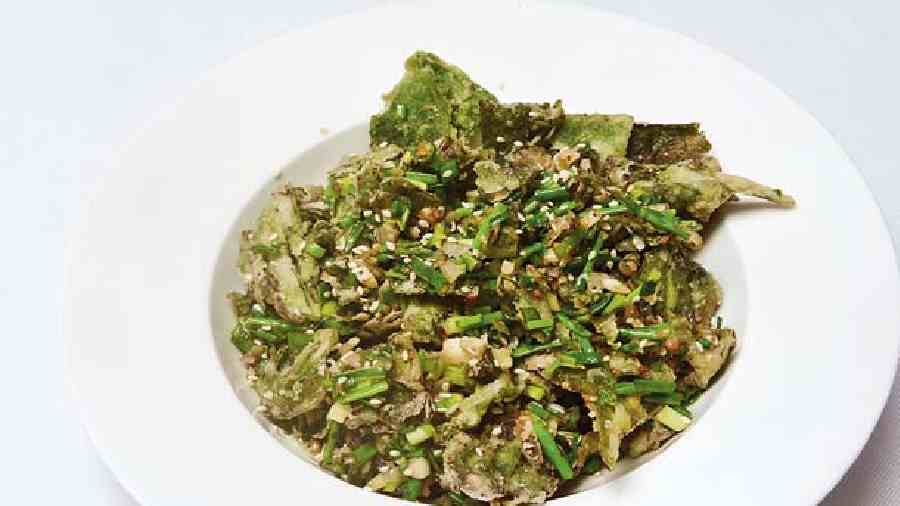 Crackling Spinach is a must-try for vegetarians. Its light, flaky batter and simple flavours make it a perfect starter to any meal.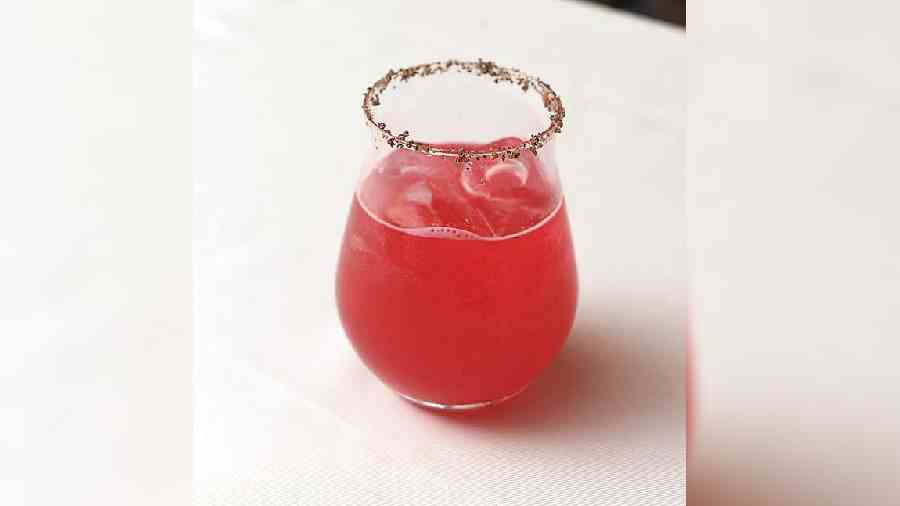 Wash your palate with this deliciously sweet and refreshing Dragon's Kiss. This has litchi, lime and rose, with a rim of Sichuan peppercorn that leaves your lips tingling!
Pictures: Rashbehari Das