Kolkata Bars
Looking back at the pumped-up World Bar III Launch party.
Only The Telegraph was there...
By
Pramita Ghosh
| Published 11.10.22, 02:26 AM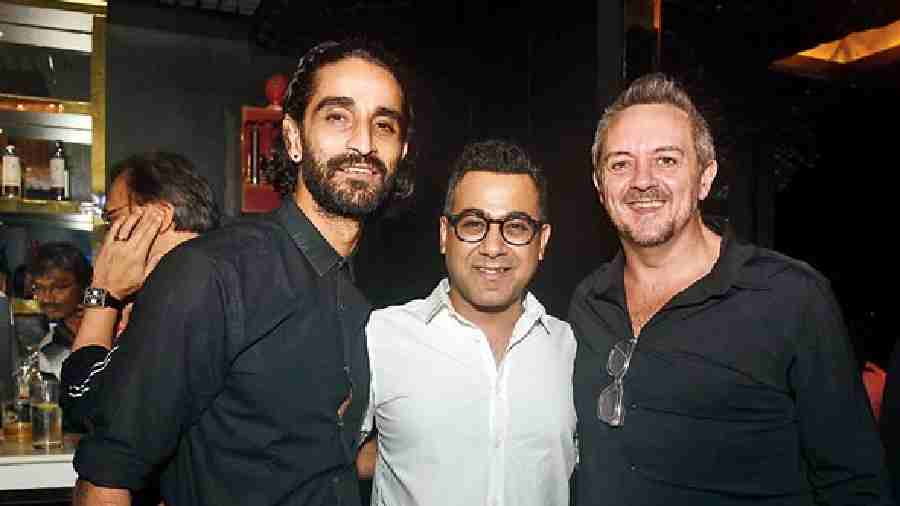 (L-R) Neeraj Surana, Sourav Kothari and Shaun Kenworthy. "What a great space. Fab food, brilliant mixologist and an incredible sound system. The perfect place for the party crowd of Kolkata" said Shaun Kenworthy, food consultant, World Bar III.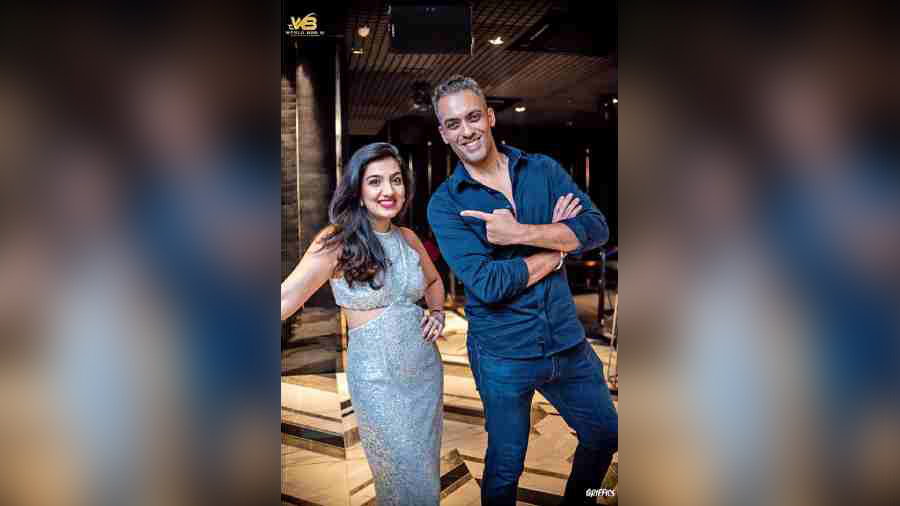 (L-R) Hosts of the night Richa Mohta and Chintu Vij ensured the party was a rager.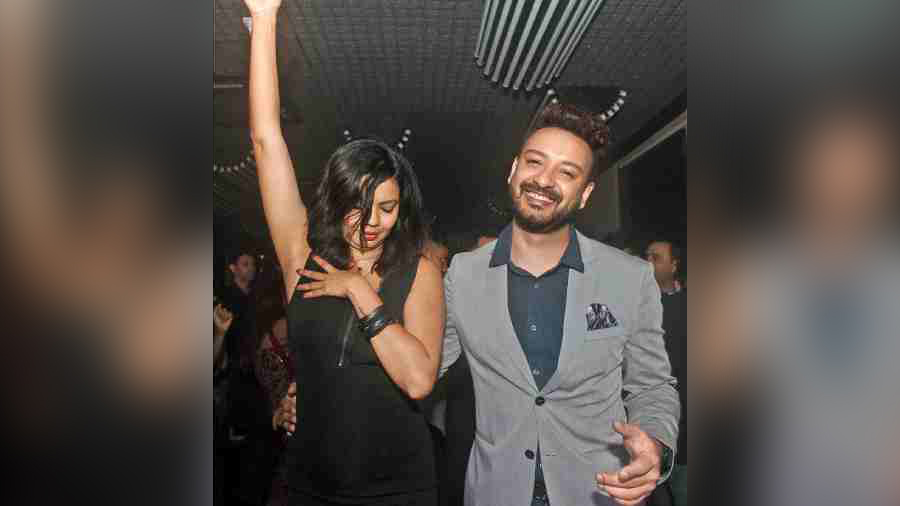 World Bar III, a new party stop housed in Fort Knox building on Camac Street, hosted a launch party that saw all the party people from the city come together. Cool ambience, cocktails and addictive nibbles kept the energy of the revellers high but it was the smashing playlist that got everyone to the dance floor. We spotted Tina Mukherjee and Shaheb Bhattacherjee (picture above) showing off their best moves. The duo were clearly the best dancers of the night. Snapshots from the do.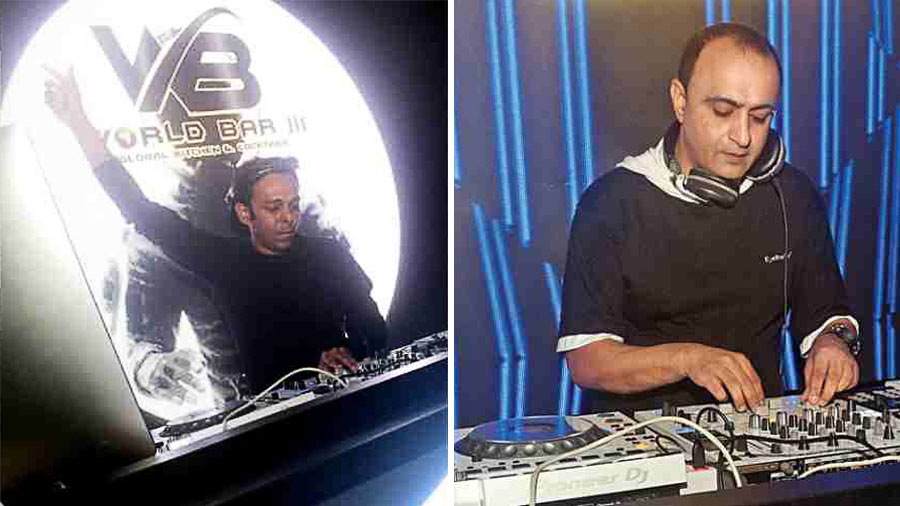 "I've been in the industry for over 20 years and very rarely I've come across a place which has the vibe of World Bar III. I'm honoured to have been their first opening artiste. The crowd went gaga when I played Love Tonight and Levitating. For sure Kolkata knows its music!" said DJ Mash (picture left). His set was followed up by DJ Kunal Bose who jammed with a percussionist set, to create an unforgettable night. The popular tracks of the night? "Kesariya, Jalsa, Titanium" said Kunal.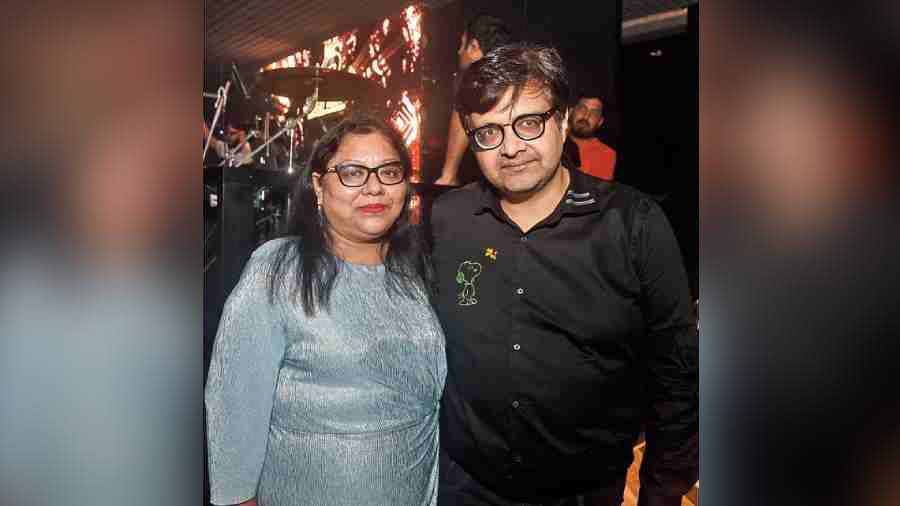 Vanita and Amit Bajoria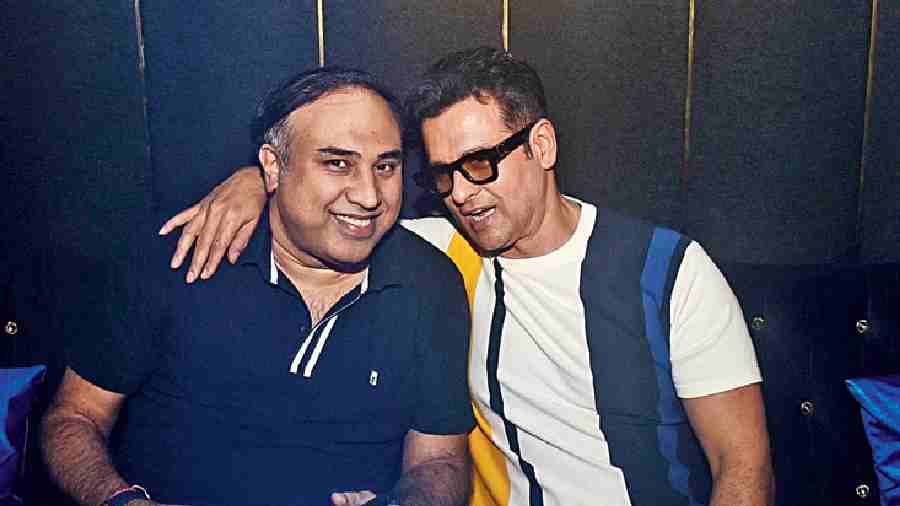 Actor Rohit Bose Roy dropped in at the party with Amit "Bambi" Hathiramani (left).
"We are extremely overwhelmed with the warm welcome we received from everyone who could be a part of the launch night, it was an evening full of happy faces, good food, great music and fantastic vibe. We are looking forward to creating some great memories at the newest party place in town," said co-owners (l-r) Arpit Parakh, Rishav Shah and Amit Agarwal of World Bar III.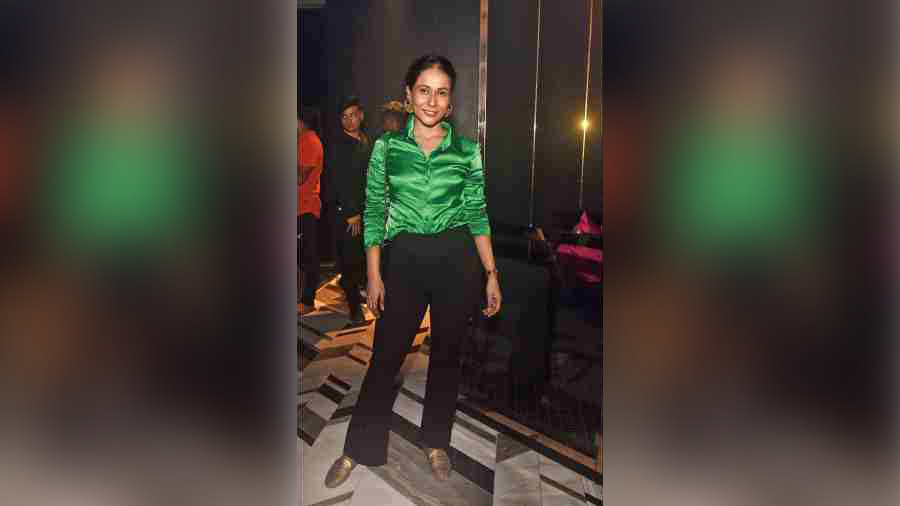 Ushoshi Sengupta kept it chic in an emerald green shirt and black pants. What did she love about the new hangout? "The place had a chill vibe and the music added to it," she said.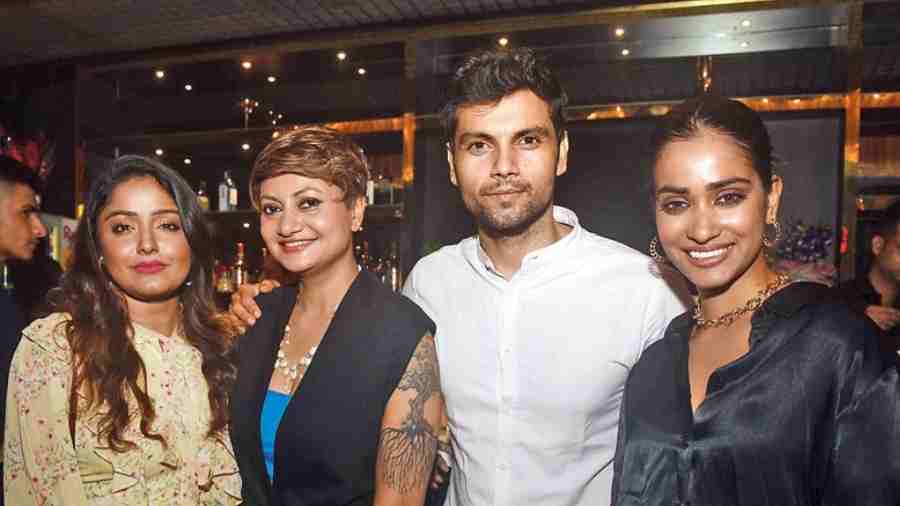 (L-R) Sayantani Guhathakurta, Pinky Kenworthy, Nick Rampal and Meghna Bose.