Kolkata is a city with a "soul", and much of this "soul" can be ascribed to what eventually makes its way into the stomach. From the cheek-by-jowl cabins of north Kolkata to the elaborate cafes of south Kolkata, from roadside phuchka to the classic biryani with aloo to mishti galore, food is responsible for a lot of the joy in the City of Joy.
Calcutta on Your Plate (Rupa Publications) explores this relationship between Kolkata and its food through the history of its people, places and passions, revealing just how intricate and incredible Kolkata's food culture is. Penned by Nilosree Biswas with a compelling curiosity, the book serves up numerous enticing stories, made even more palatable by Irfan Nabi's eclectic pictures.
My Kolkata caught up with Nilosree to understand how Kolkata curates, consumes and chronicles food. Edited excerpts from the conversation follow.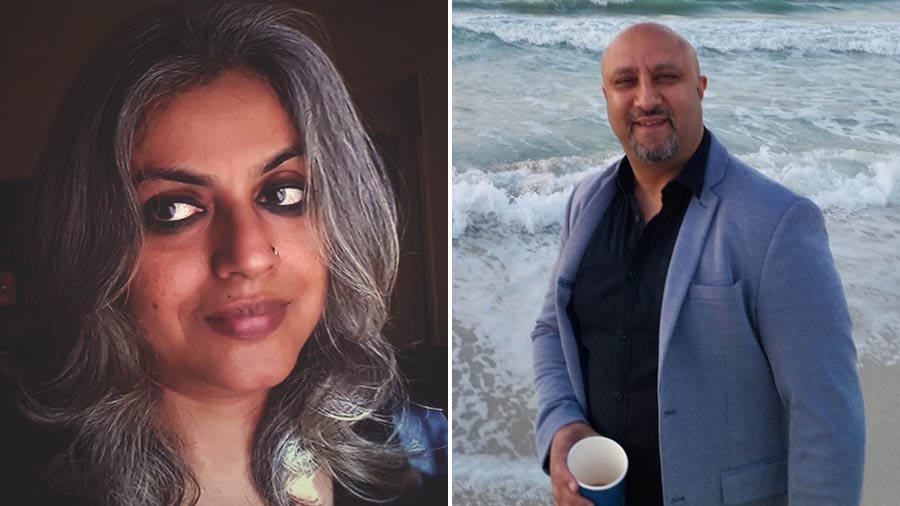 Nilosree Biswas (left) and Irfan Nabi have collaborated on multiple books before, including ones on Varanasi and Kashmir
Nilosree Biswas
My Kolkata: Before we dive into your book, tell us a bit about your relationship with Kolkata and its food. How much time have you spent in the city and what has stood out about its gastronomy?
Nilosree Biswas: I was born and raised in Kolkata, studying at South Point High School, before pursuing Comparative Literature at Jadavpur University. My formative years were spent in this city, and carried a huge influence of the streets of Kolkata. As a teenager, when I was swift enough to glide across the streets, I remember bunking school with my friends and hopping from one end of the city to another. We used to compete with each other over who could walk faster from Esplanade to Jadavpur! All our pit stops along the way used to be food stops. We even had a detailed phuchka route mapped out, identifying the best phuchka places in the city. My Huckleberry Finn-esque journey of self-discovery in Kolkata happened largely through food.
Now, as part of my career, food remains an integral part of what I love, follow and critique as a columnist and writer. I wanted to write something on Kolkata and its colonial history. Food seemed to be the perfect entry point, because if you're discussing Kolkata's food, you're also discussing the history of its people, its memories and its identity.
'Snacking is the most important contribution of British colonialism'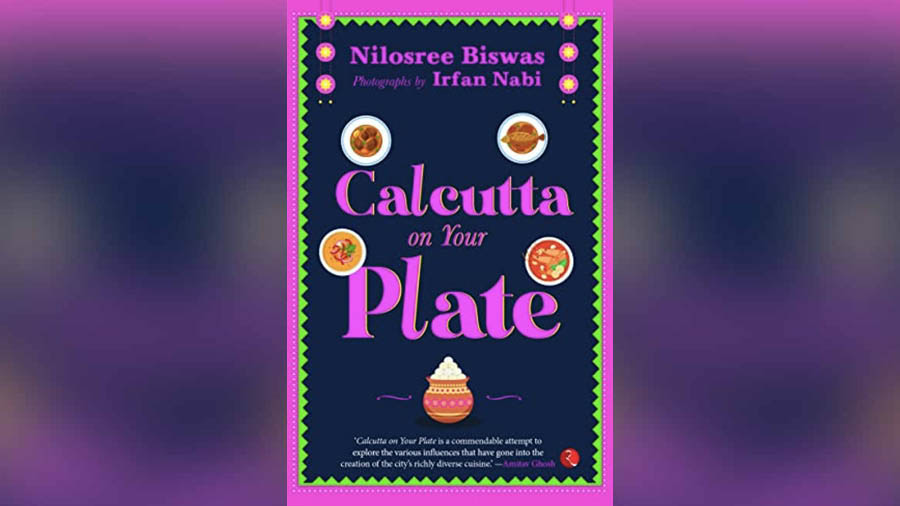 'Calcutta on Your Plate' started off as a book that wanted to look at Kolkata's colonial history through the lens of food
Amazon
There is no doubt that Kolkata's colonial history had a major impact on its food. But if you were to highlight some of the most enduring contributions of the British empire on Kolkata's food habits, what would they be and why?
Snacking is the most important contribution of British colonialism to Kolkata's food habits. We didn't have that culture before, which, interestingly, emerged when the middle class in the city was also coming up as a distinct social category. The indispensability of tea only reaffirmed snacking, and led to the whole idea of afternoon tea, complete with chops, cutlets and telebhajas, things we still have. I think Kolkata can make a telebhaja out of anything! The second major contribution would be the concept of a well-defined breakfast, with bread, butter and eggs. A broader contribution would be the introduction of the five-course or seven-course meal, something the Europeans had themselves appropriated from Iraqi polyglot Ziryab, based in Iraq, Northern Africa and Spain's Andalusia during the medieval Islamic period. In Kolkata, we had our order of foods, but the habit of sitting for a multi-course meal at the dining table was a British introduction.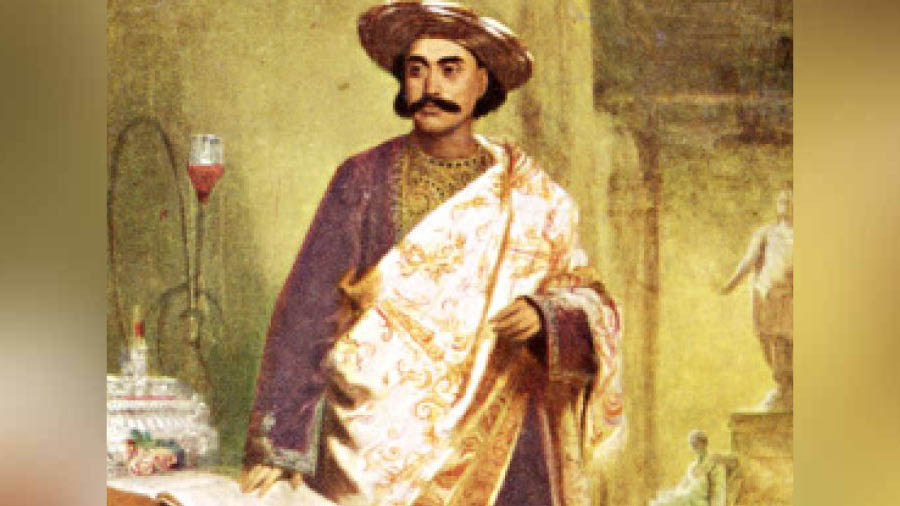 Dwarkanath Tagore's influence on what Kolkatans ate during his time and even eat now is paramount
TT archives
While Rabindranath Tagore has shaped a large part of what we call Bengali culture today, Dwarkanath Tagore (grandfather of Rabindranath) was one of India's food luminaries. Would you rate him as Kolkata's most influential food figure?
The Tagores, chiefly Dwarkanath, were extremely influential when it came to shaping Kolkata's palate. They were exposed to international, mostly European, travel and had three kinds of chefs in their household, including a French one. But more than any single individual, I'd identify a social class as being the most influential. Prior to the British, we had our Sultanate era but that never defined Kolkata and Bengal's everyday food, because it didn't reach out as comprehensively to the Bengali gentry. Kolkata, as a city, was yet to come into its own. From the start of the 18th Century, things started changing. Landed gentry made their way into Kolkata and families like the Seths, the Basaks and the Duttas, who had some of the earliest bazaars in Kolkata at the time, were quite probably the earliest tastemakers, too. They had the maximum cultural integration with the Europeans before other families from the Bengali elite developed their own networks.
'When it comes to the rosogolla, Nabin Chandra Das and Bengal deserve the credit'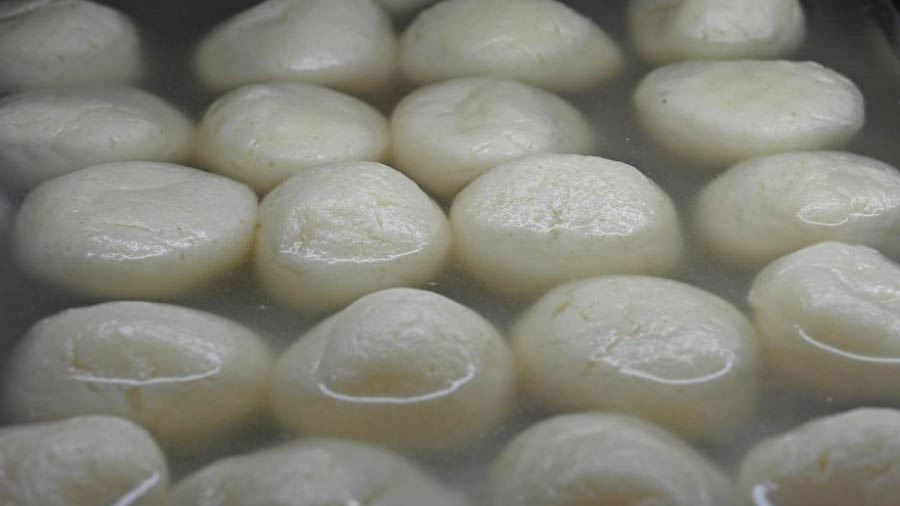 Biswas describes how the technique of curdling milk for the preparation of rosogolla was picked up by Indians from the Portuguese
TT archives
Tell us how the Portuguese played a part in creating the rosogolla. And can you settle the Odisha versus Bengal debate over the rosogolla once and for all?
It is well-known that there's a Portuguese influence behind the rosogolla, but most of us don't know the exact influence point. Which was to do with the curdling of the milk. Back in the day, sweetmeat makers were mostly Hindus and the auspiciousness of milk meant that it was sacrilegious to curdle milk without adding any other substance. But it was the Portuguese, for whom fresh cottage cheese was and remains a staple, who taught us, inadvertently or otherwise, how to curdle cheese without making any additions to the milk. This paved the way for the eventual birth of the rosogolla in the hands of Nabin Chandra Das.
As for the Odisha versus Bengal debate, everyone has their own opinions. Personally, I feel it's deeply related to how the two regions perceive themselves and their culture. The Jagannath temple in Puri is a cultural fulcrum for Odisha and its people. A large part of Odia life is centred around Jagannath. What happens in his kitchen is a governing thread for Odia food. By that logic, the curdling of milk wouldn't have been allowed in Jagannath's kitchen, meaning the rosogolla couldn't have been made there. What might have originated in Odisha is a similar sweet called the rosomonda. But when it comes to the rosogolla, Nabin Chandra Das and Bengal deserve the credit.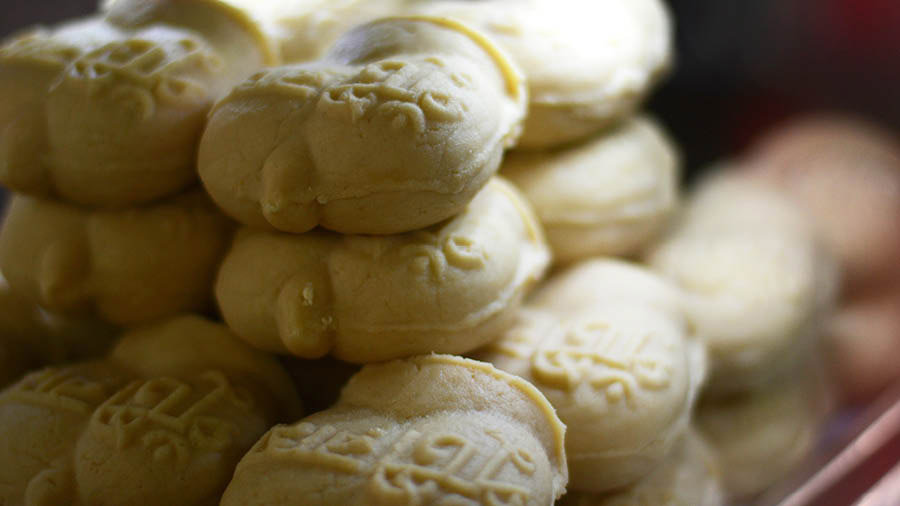 Discourse building is largely responsible for the notion that Bengalis love sweets, feels Biswas
Irfan Nabi
Do Bengalis actually have more of a sweet tooth than other communities? If so, how did this come into being? How did sweets become so integral to the foodscape of Kolkata?
Bengalis aren't born with a sweet tooth, but sweets have always been an important part of our culture. Especially in areas like Hooghly, Burdwan and Nadia, where the abundance of sugarcane and the popularity of shor or milk cream have been around for several centuries. But how did sweets become such a vital part of the palate in Kolkata? Like everything that gains status and traction, it had a lot to do with a publicity machine. Things like Ashutosh Mukhopadhyay publicising sandesh or a certain kind of sweet being served at the birthday of the Vicereine of India. There was also the role of the Bengali middle class, which recorded and documented food habits, building a discourse that traced how sweets gradually became an inseparable element of colonial parties, wedding menus and even Durga Puja. That's how the narrative of Bengalis as sweet lovers came into being.
Gentrification and ghettoisation reduced demand for beef in Kolkata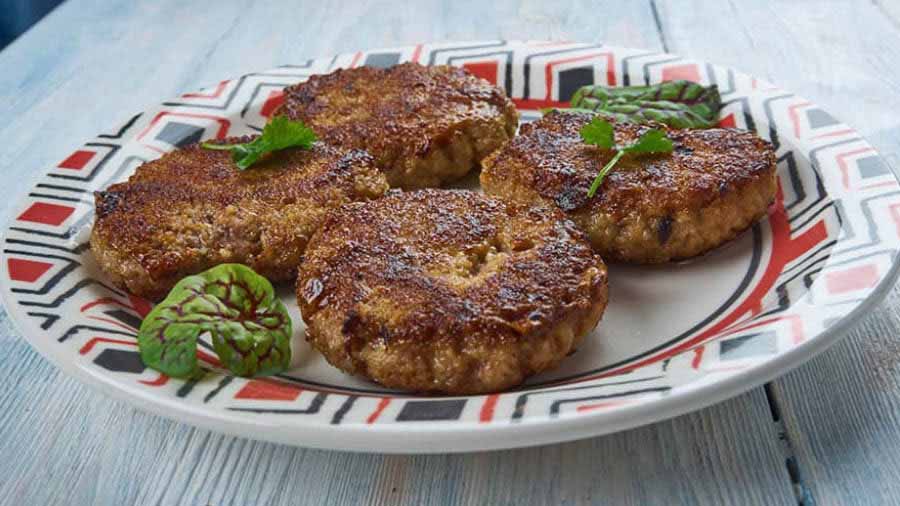 The presence of American sailors in Kolkata was one of the reasons why beef was in heavy demand in the city a few centuries ago
TT archives
Kolkata used to be the beef capital of India till the early 1900s. What changed?
There's no one reason to explain this. But Kolkata underwent a lot of gentrification during the 20th century. Earlier, when American sailors would frequent the city, there would be a lot of beef houses close to the dock areas of Kolkata. Ice would come all the way from the US to help preserve the beef. But as these sailors stopped coming, mainly because trade between Bengal and the US slowed down, and more Indians came into Kolkata from Bihar, Jharkhand and Odisha, demand for beef started going down. In any case, elite Bengalis couldn't consume beef in the household, and there was also the rising tide of the Nationalist movement, which meant that beef became anathema. Unless it was being attributed as part of the diet of Christians and Muslims. Interestingly, the slaughterhouses for beef in Kolkata disappeared rather suddenly, as if in one quick wave. The municipal records would have to be checked to truly understand how. Overall, gentrification and, thereafter, ghettoisation reduced Kolkata from India's beef capital to a city where beef is available in pockets. Even today, we know that if we want a good beef roll or beef biryani, we're most likely to get it in New Market or Park Circus.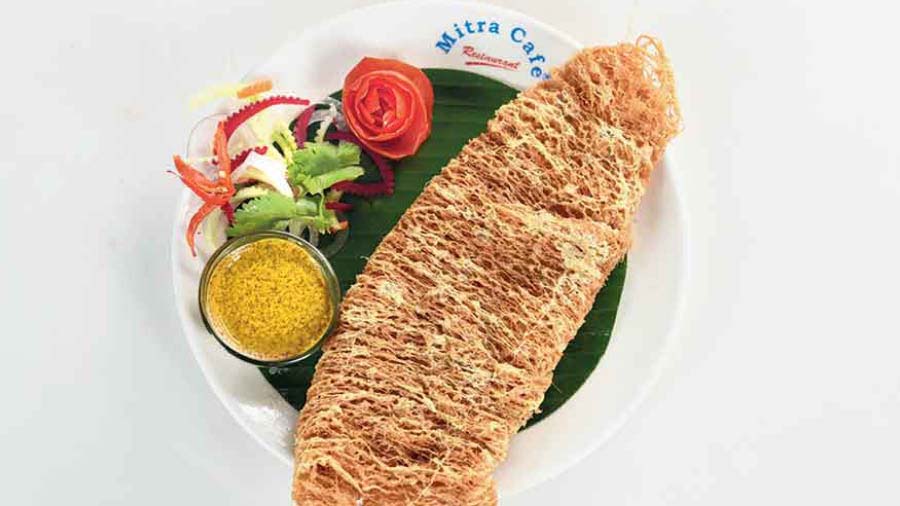 The 'kabiraji' is one among many items Biswas would like to see being served more frequently in Kolkata
TT archives
Any vintage Kolkata dishes you wish could have a revival? Or any dishes that are still available in the city but not in the glory of their original forms?
A whole Chicken Roast, which isn't seen in cafes anymore. Then there's the Kabiraji, which seems to be dying out. The Dak Bungalow Fowl Curry is another. Lots of duck dishes, since duck as a meat isn't as popular in Kolkata. And also some classic puddings, which have long disappeared, at least from everyday household menus.
If you had to curate a meal out of food items in Kolkata with the most interesting history for a first-time visitor to the city, what would that look like?
I'd start with some classic Egg Drop Soup. Then move on to a good Duck Roast and some kebabs, ideally the overlooked ones from the Awadhi cuisine. I'd definitely include a fish curry or chicken curry that's eaten by the city's working class. Food, after all, is also shaped by bottom-up influences. For dessert, I'd go with some nice shorer mishti or kheerer mishti or maybe some of the food figurines famous in Krishnanagar.
Eating together with Dwarkanath Tagore, Pragyasundari Devi, Nawab Wajid Ali Shah…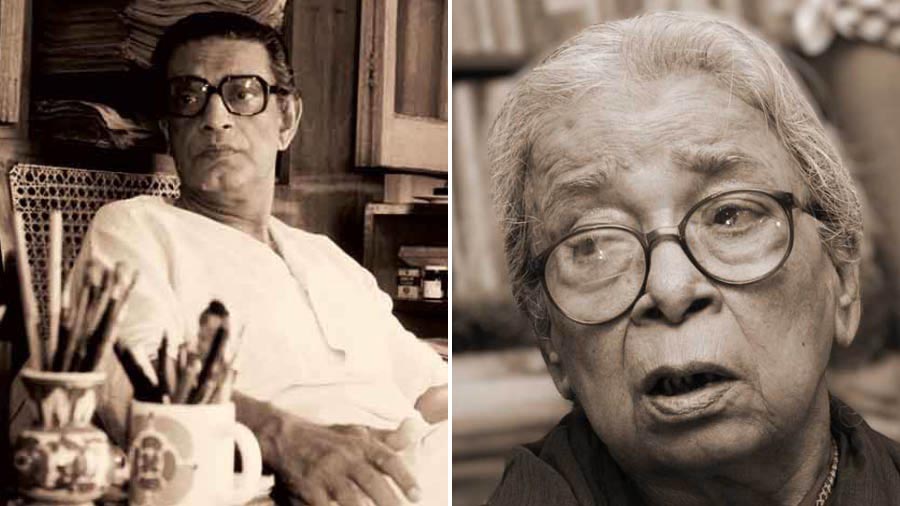 Satyajit Ray and Mahasweta Devi are among the legendary Kolkatans Biswas would like to share her dream Kolkata food table with
TT archives
Lastly, what would your dream food table, comprising Kolkatans past or present, look like?
I'd definitely have Dwarkanath and Abanindranath Tagore, both food connoisseurs in their own ways. I'd have Ashutosh Mukhopadhyay, primarily for his love for sandesh. There would be Rajshekhar Basu and Mahasweta Devi, even though the latter wasn't known for her interest in food. I'd invite Satyajit Ray, who was believed to be very picky about his food, as well as Buddhadeva Bose and Radha Prasad Gupta, whom I consider to be one of the most versatile cultural scholars of Kolkata. I'd also love to see what Pragyasundari Devi, famous for suggesting and critiquing recipes herself, would like to eat. Finally, how can I miss out the Nawab himself, Wajid Ali Shah! I'd be curious to know what all he'd order outside his own cuisine.