Masters of Marriott Bonvoy and Culinary Culture have come together once more and this time the collaboration will bring Indian Accent to Kolkata for the first time.
Rated one of Asia's 50 Best Restaurants, Indian Accent led by chef Manish Mehrotra is India's crowning glory in the world of F&B. It has been awarded the San Pellegrino 'Best Restaurant in India' by Asia's 50 Best Restaurants for seven consecutive years (from 2015-2021).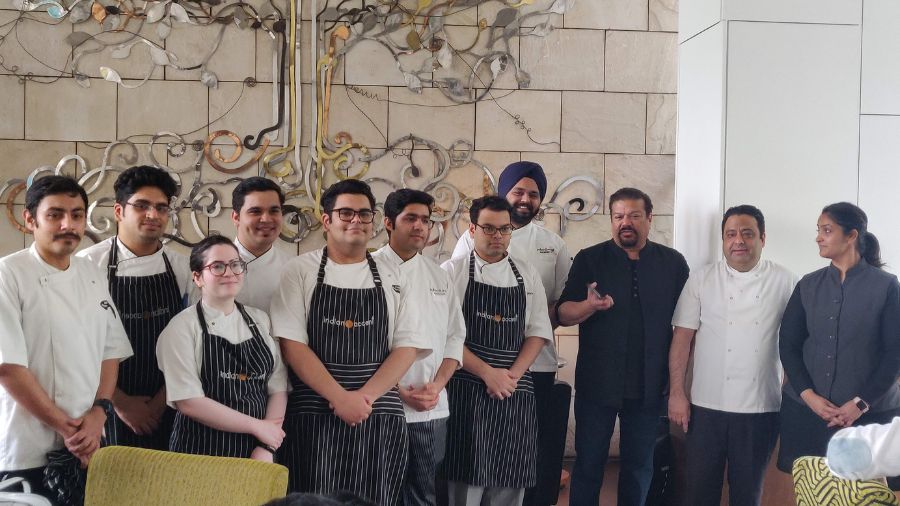 The Indian Accent Delhi team at a Culinary Culture event in 2019
"We're thrilled to bring the greatest modern Indian chef cooking in this country to Kolkata. He's a man who's transformed Indian food. At Culinary Culture our mission is to create experiences that set a benchmark for culinary excellence," said Vir Sanghvi, co-founder of "India's only authoritative culinary movement." 
The "limited capacity event" will put together three special meals exclusively at the JW Marriott Hotel Kolkata. The dates are September 24 (dinner) and September 25 (lunch and dinner).
The first Indian Accent opened in The Lodhi in New Delhi in 2009, introducing Indian cuisine created with international cooking techniques. "Ten years ago, no one was doing this kind of food in Delhi," chef Manish had said at an event in Delhi in 2019. A string of awards and recognitions along the way also led to opening an outpost in New York in 2016. Another outlet is expected to open in Mumbai's Jio World Centre in Bandra Kurla Complex by the end of 2022.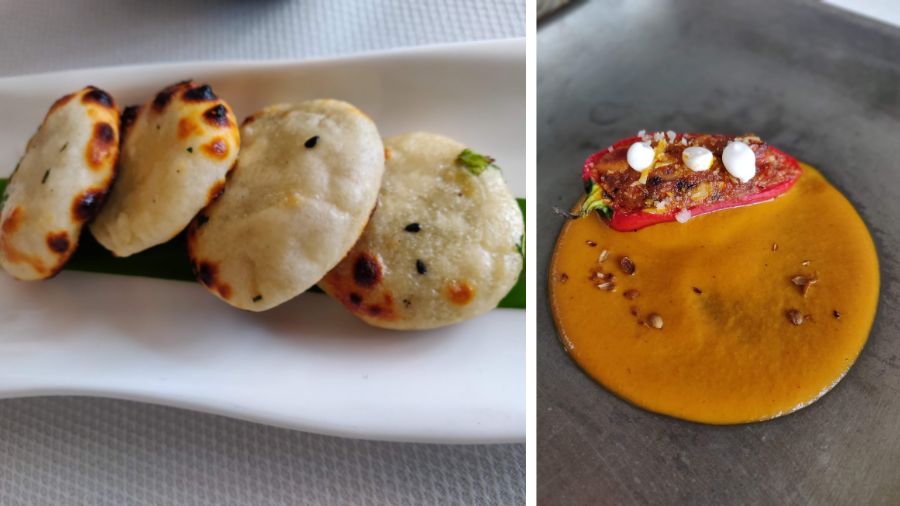 Blue Cheese Naan and Kadhai Chicken from a tasting menu at Indian Accent in New Delhi
Manish Mehrotra was ranked #1 on Food Superstars, the annual chef ranking awards by Culinary Culture in March this year.
In August, Masters of Marriott Bonvoy and Culinary Culture brought two Michelin-starred Sühring to Bengaluru, India for the first time. Sühring , run by identical twin chefs Thomas and Mathias Sühring, is currently ranked No. 7 on Asia's 50 Best Restaurant list.