Kolkata Restaurants
In Pictures: Kolkata pubs, eateries keep football spirits high with FIFA special menus
From Messi burger, Neymar's Ginger Zing, Argentina BBQ Prawn to Ronaldo Rocket cocktail, you'll be spoilt for choice for sure!
By
Aatreyee Mohanta
| Published 06.12.22, 07:00 PM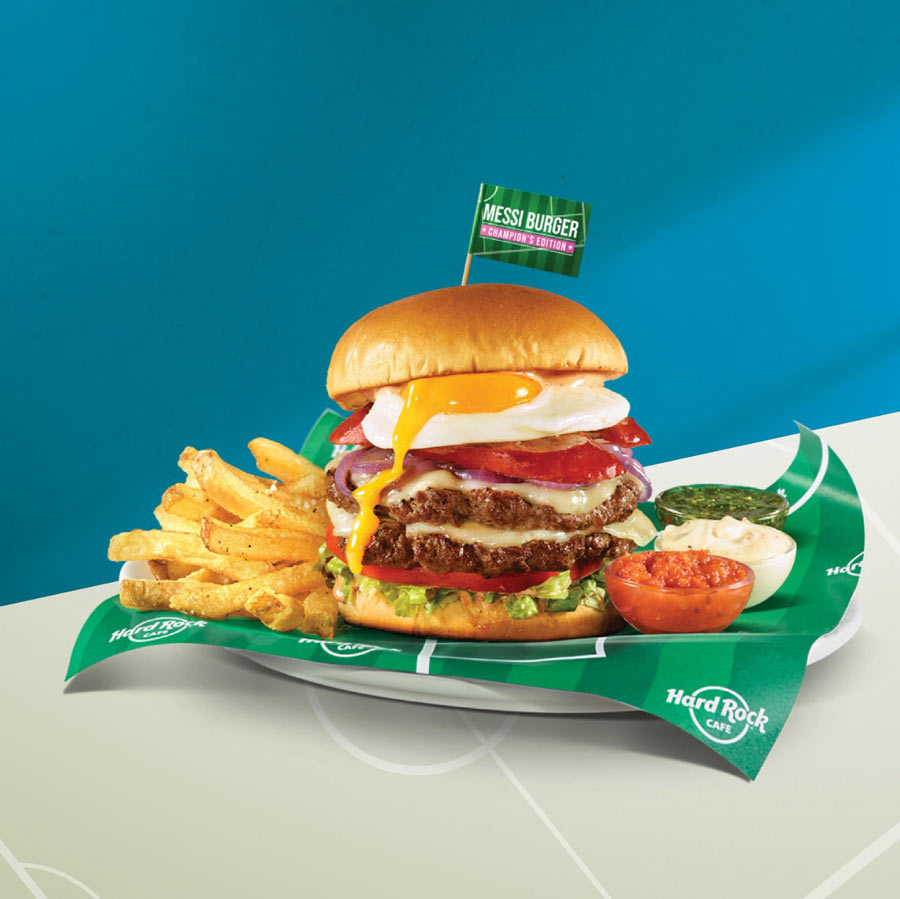 Messi Burger – Champion's Edition from Hard Rock Cafe: This fan favourite burger has a juicy double stack of fresh ground beef patties with provolone cheese, sliced chorizo, caramelised red onion and Hard Rock's signature, spicy, smoky sauce. The burger is built on a toasted brioche bun with shredded romaine lettuce and vine-ripened tomato. This is served with dipping sauces like an aioli, Latin chilli and Messi's favourite — chimichurri!
All images from respective brands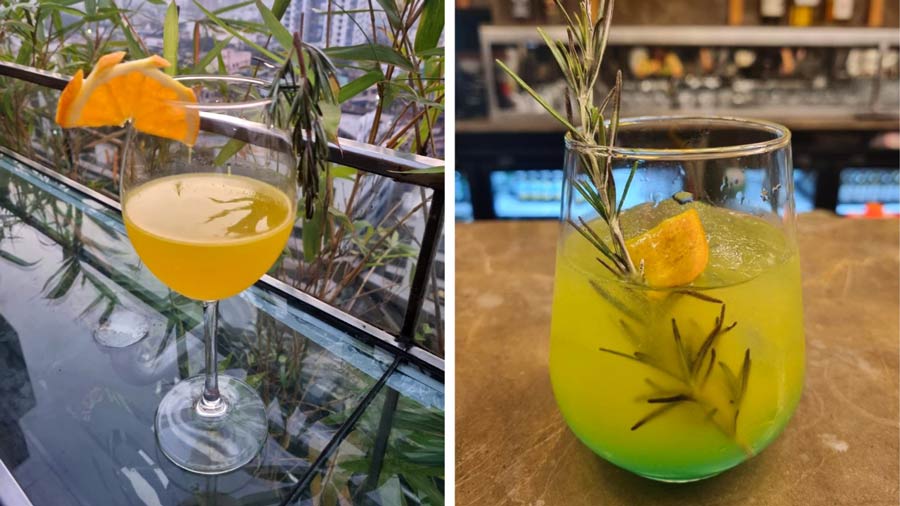 FIFA special cocktails at Skai: With five unique cocktails on offer, you must make the most of this football season with friends. Watch the match screening and sip on the sweet and sour turmeric-infused dry gin drink, Brazilian Samba (left) or Hand of God, which has rosemary-infused vodka, orange juice and oleo, creating a sour citrusy concoction.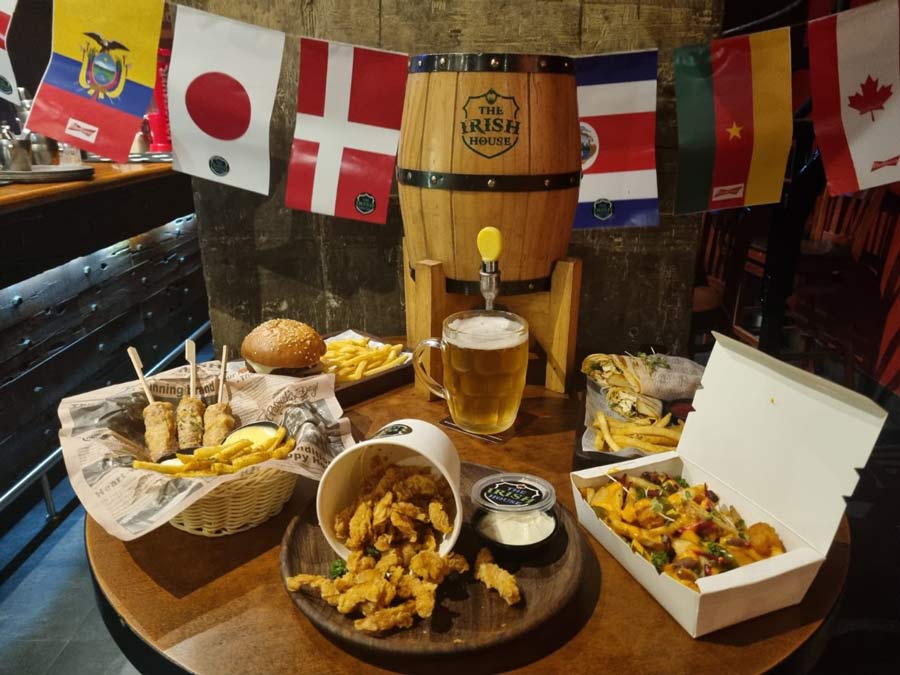 Beer and finger food at Irish House: Looking for the pub experience? Don't miss out on the match screening at this pub, which is serving delectable finger food like fries, wraps, burgers and hot dogs for you to munch on with beer on the side. With exciting offers on Budweiser beer, you have to enjoy the FIFA season with your BFFs here.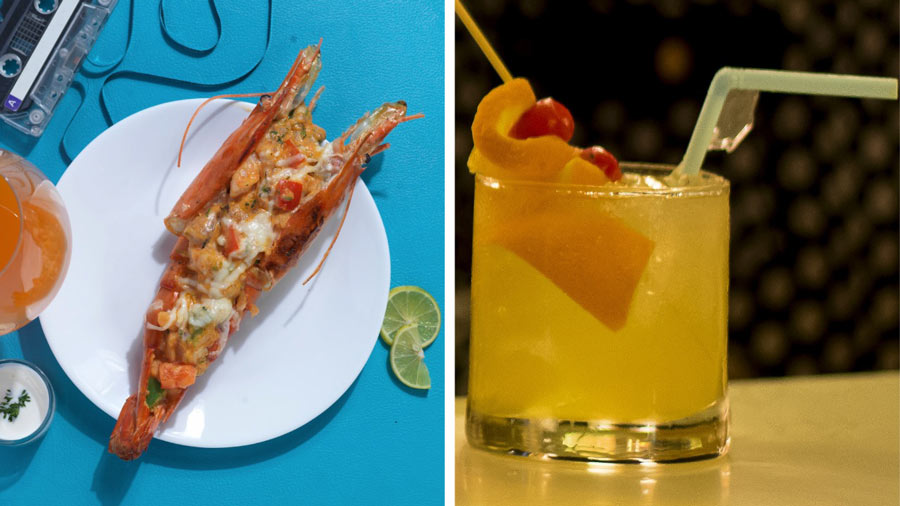 Soccer Rocker At Chapter 2: This retro dining restaurant on Keyatala Road brings to you lip-smacking food items, like German Beer Battered Fish, Argentina BBQ Prawn and French Tenderloin Steak to name a few. They also have one-of-a-kind drinks like Messi Bittersweet Symphony, Ronaldo's Hot Mamacita, Neymar's Ginger Zing, Mbappe's Spicy Citrus and more on their cocktail menu. They are also having a lucky draw to celebrate football season with 10 patrons standing a chance to win prizes every week.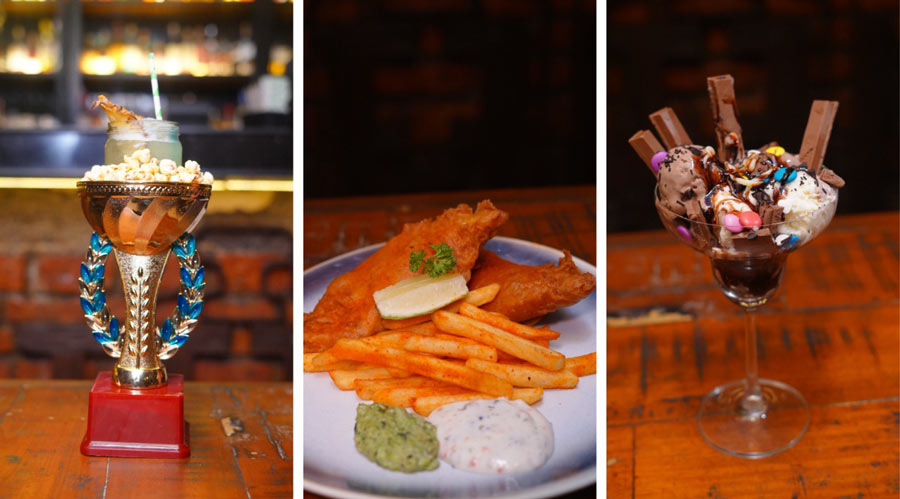 Special LIIT menu and snacks at Canteen Pub and Grub: Who doesn't love sipping on delish LIIT, while watching your favourite teams play? This eatery located at City Centre-I has come up with a specially curated LIIT menu with six variations of this boozy drink. You can enjoy the Popcorn Binge LIIT Cup (left) and snack on Classic Fish and Chips and finish off with Death by Chocolate #DBC dessert!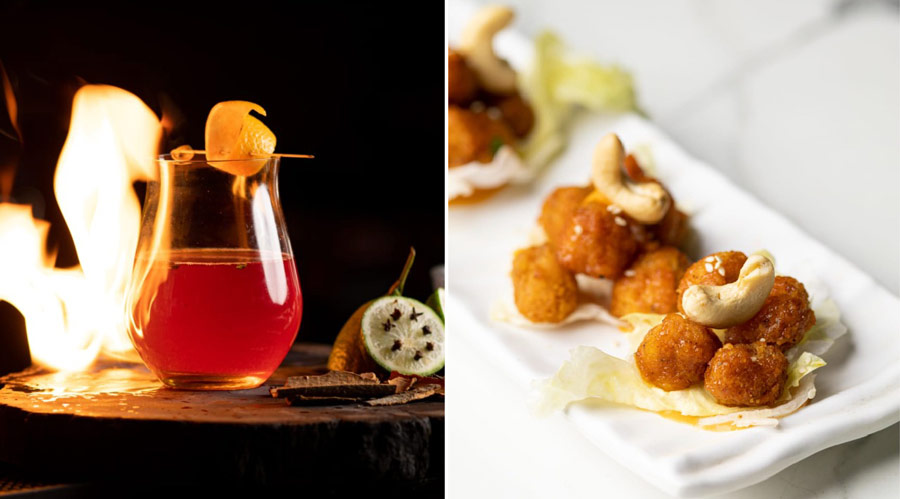 FIFA fever at Traffic Gastropub: This gastropub at Rajarhat New Town has a whole new menu to celebrate the football madness with you. They have dishes like The Bicycle Kick — chicken popcorns in spicy sauce and fried cashews, served in a lettuce cup — and The Freekick — Jamaican spiced chicken with pineapple salsa to name a few. They also have cocktails like The CR7 Wonder — tequila with a hint of peach and orange and Neymar's Dribble — brandy with fresh watermelons and rosemary among others.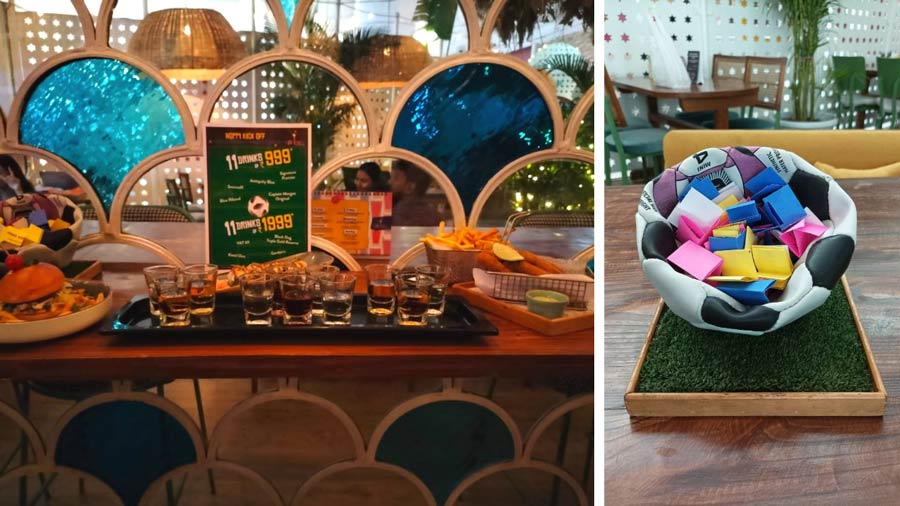 FIFA Raffle and shots at Hoppipola: Want to have some fun while watching the matches? Head to Hoppipola at Acropolis Mall for that. Enjoy FIFA Raffle with a lucky pot that includes Free Kick - Free shots, Match draw - 1:1 on your first drink of choice, Penalty - Better luck next time, TIE Breaker - 2:1 offer on all spirits. They also have an array of shots like Messi Miracle (Vodka, blue curacao and ice cream) and Ronaldo Rocket (Vodka, strawberry and kiwi crush with lime juice) to name a few!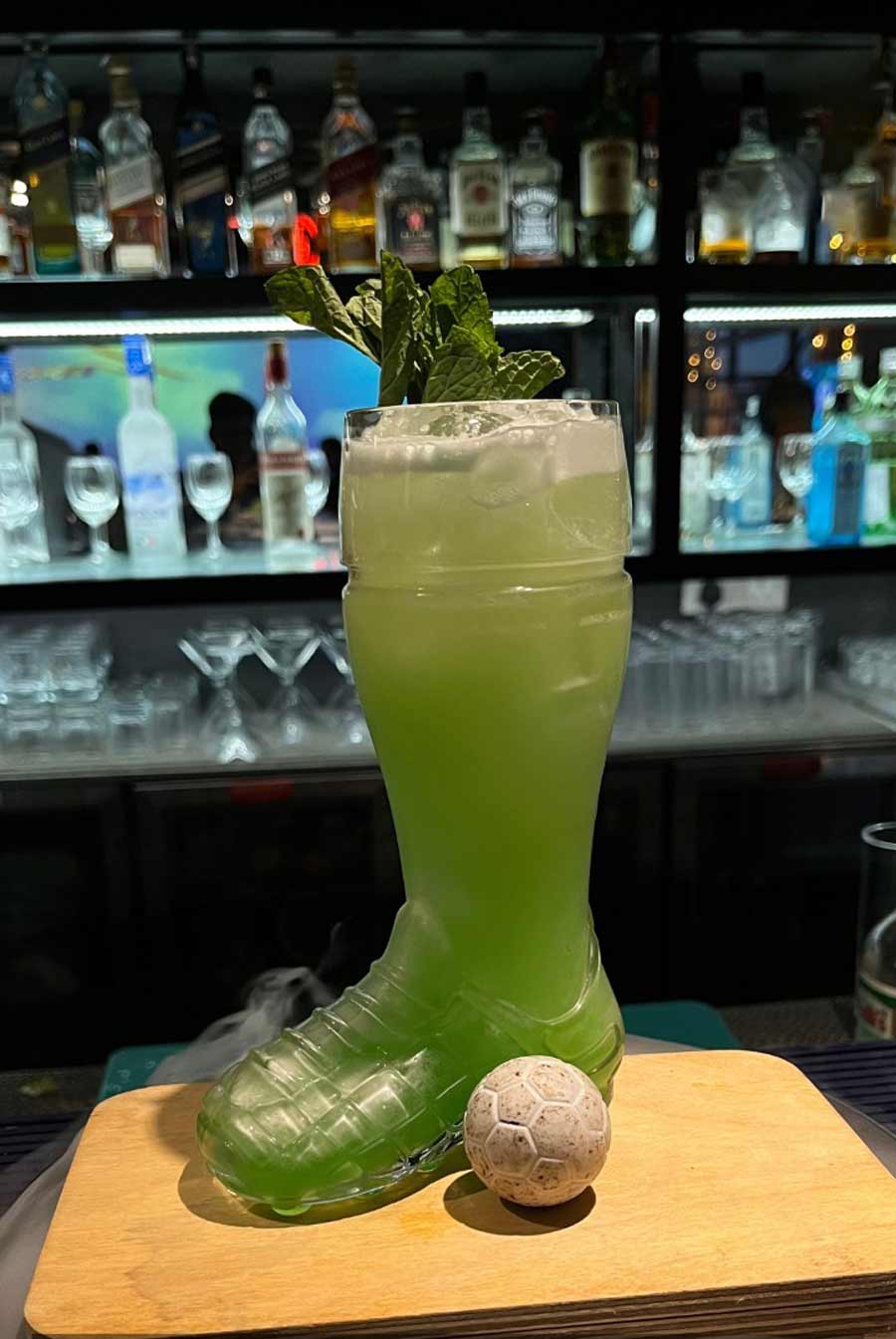 Special cocktails and offers at Five Mad Men: This Sector V party place has unique concoctions inspired by the football madness like Red Card, Yellow Card (tequila, pineapple and lime juice, agave nectar and fresh chopped cilantro leaves), Off Side and Kick Off (in image) — beer with a shot of vanilla vodka, while also having offers like 2:1 on Kingfisher draught beer and five small pegs of Jack Daniels at Rs 1295. The best part? Predict the highest scorer of the match and win a 50% discount on your overall bill. How cool is that?