Mumbai-based chef Vicky Ratnani is a frequent visitor to Kolkata these days. Blame it on the wedding season. "We had one party in Vedic Village and another on a barge," says the face most recognised on TV shows like Disney Delicious, Vicky the Gastronaut and Chef Vs Fridge.
In Kolkata, Ratnani has been working closely with an acclaimed caterer and also visiting bajaars to explore the seasonal produce. "I like to incorporate ingredients from the local market into the menu like jicama (shankalu), leaves and root vegetables. Wedding menus also call for exotic dishes like an Edamame and Burrata Chaat or maybe Corn Cakes with Kiwi and Dragon Fruit Salsa," he says.
Amidst expansion plans for his latest venture Speak Burgers, a delivery platform focusing on burgers, or like the tagline goes — "burgers so good, they speak for themselves", Ratnani is also working on a chef studio.
"There is a big gap for young chefs and students between coming out of catering college and working in a restaurant or cafe. I want to try and give them a platform while they are studying. Yes, there's a lot of stuff trending on the Internet, but you need someone to guide you," says Ratnani about his chef studio.
We caught up with Ratnani between kitchen shifts and "Park Street paglami' on food trends that dominated the consumer palate in 2022.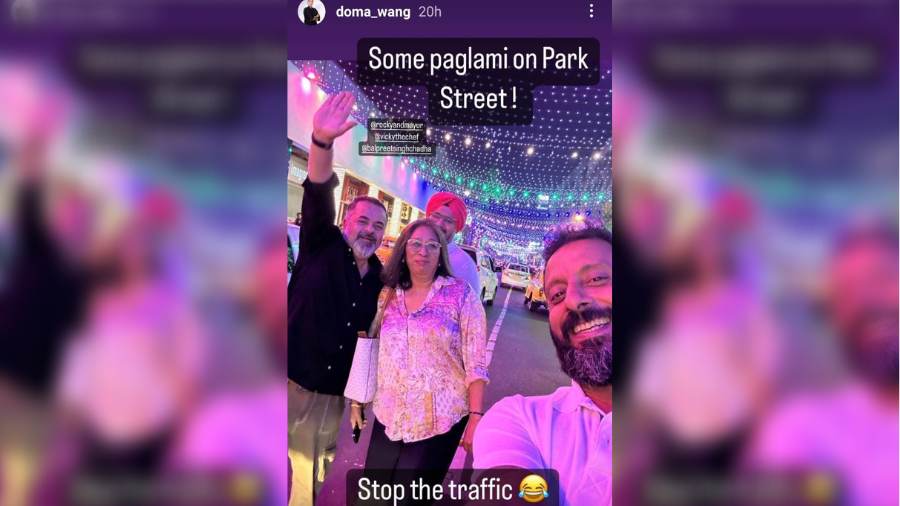 Vicky Ratnani with Mayur Sharma ('Highway on my Plate') and Doma Wang (Blue Poppy Thakali, Kolkata) at Park Street
Instagram
Chef collabs and recognition
This year saw transmigration and cross pollination of chefs. More chefs and restaurants in India got recognised abroad as well. It wasn't about the status of the restaurant, but more about the ethos of the restaurant. There was an elevation of recognition for Indian chefs and Indian cuisine.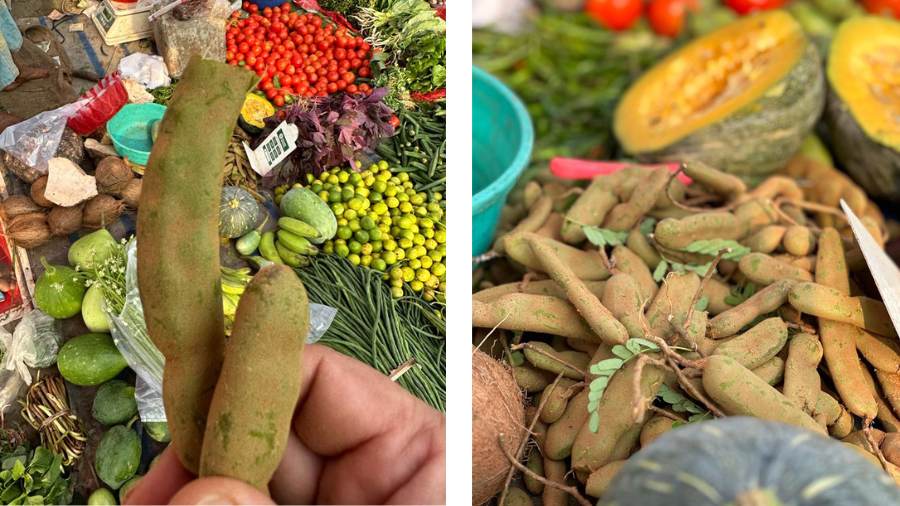 Shopping for produce at Gariahat Market
Healthier food
People have been taking their food and diet more seriously. They are definitely becoming concerned about the quality of food, a balanced diet, and trying to go for more seasonal produce. Home remedies are being taken more seriously by the newer generation. They are shopping at health and wellness shops for pharmaceutical products, and at farmers' markets. There was also a rise in veganism and non-dairy milks (like oat milk) gained momentum.
Rise of micro cuisines
People were keen to explore and experiment with unfamiliar flavours. There was an interest in Nagaland, Manipur, Bohri, Parsi and Irani cuisine especially with more people travelling to eat, living in homestays and getting a taste of local home-style meals.
Regional produce
2023 is the International Year of the Millet. We have already begun to see creative use of the millet and other grains. A lot of regional products have reached restaurant menus, ingredients that are not normally used like millets and ghee.
Craft coffee
I think the one trend that started brewing before 2022 and continues to make a stir is craft coffee. As the name suggests, craft coffee is about the craftsmanship behind the practice. High-grade coffee is used and there is usually a story to the origin and the process that follows.