Alumni meet
Modern High School old girls come together for annual reunion in school's platinum jubilee year
Modernite 2022 was an evening of music, dance, food and memories
By
Subhadrika Sen
| Published 19.12.22, 08:30 PM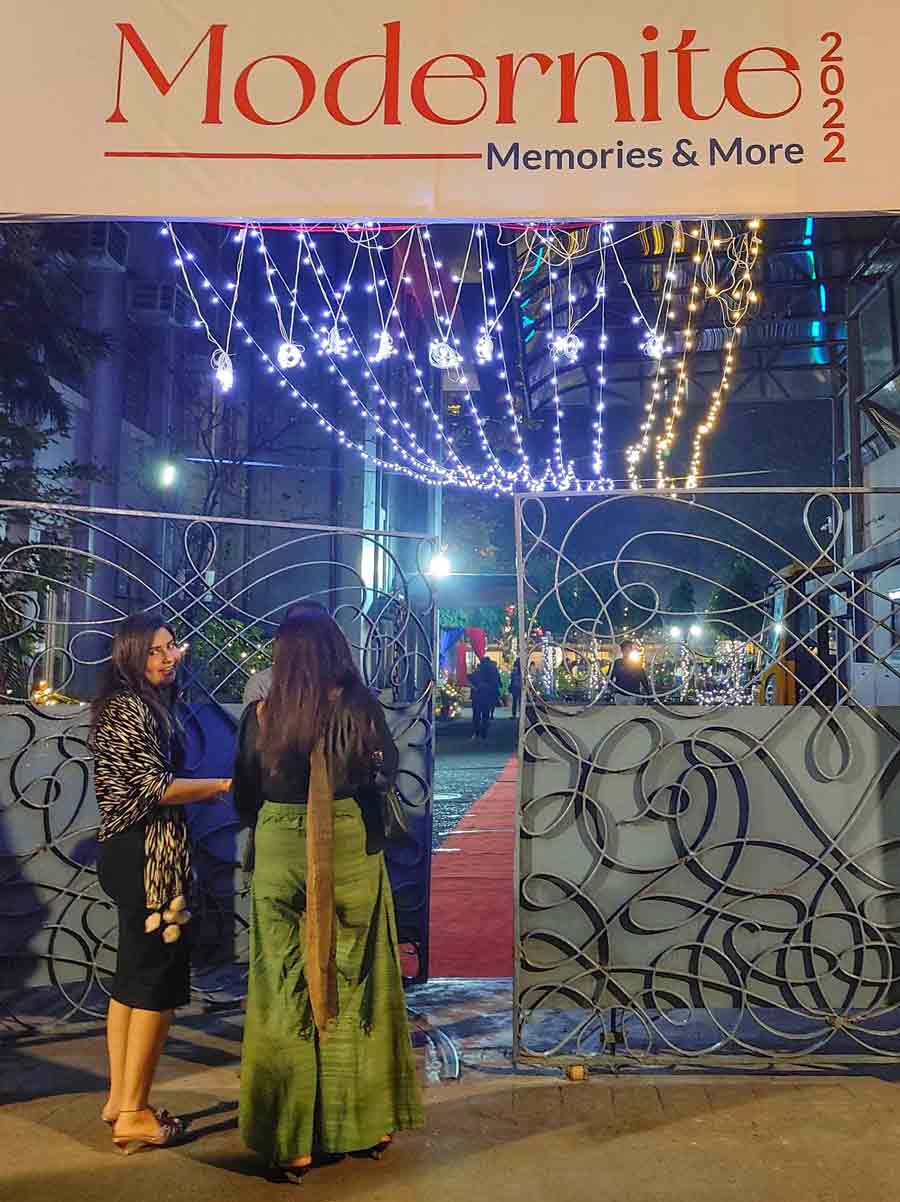 The alumni association of Modern High School for Girls, Kolkata, hosted its annual reunion Modernite 2022 on the school grounds on December 17, 2022. The occasion was made special with the school celebrating its Platinum jubilee this year. The theme of the event was Confluence of Memories, the river flows on. It was attended by alums old and new, who enjoyed meeting friends and teachers and making memorable moments
All photos by Amit Datta / My Kolkata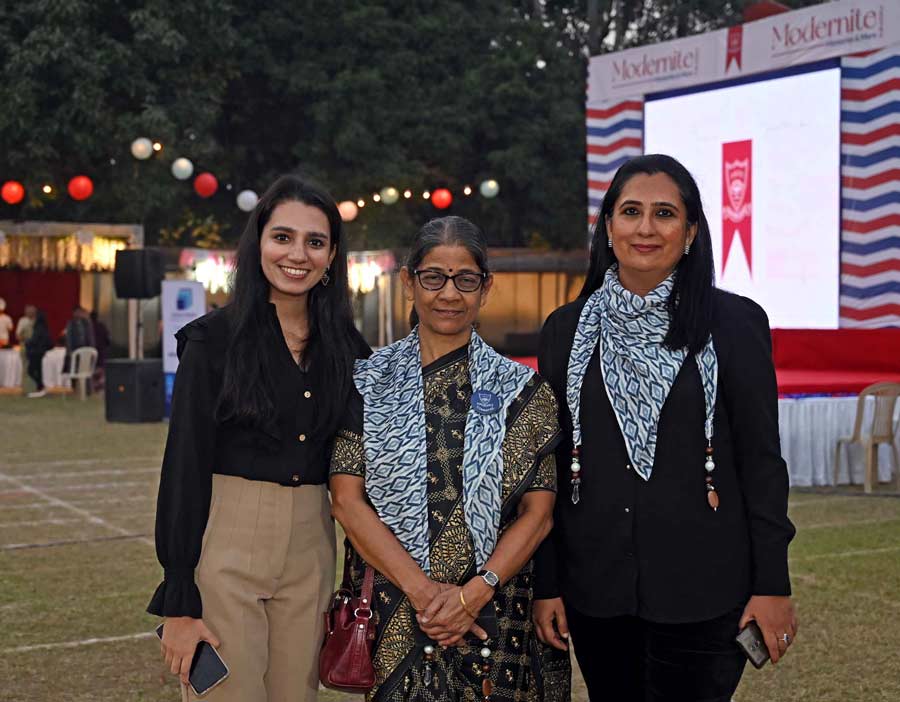 Rajeshwari De (centre), or Dr De as she is called by her students, is a Modern High School alumni herself who retired recently after a long and successful stint as faculty. Seen here with mother-daughter duo Sushma Mimani Nevatia and Aditi Nevatia. "The alumni association was founded in the 60th year of school. Today, we are more than 800 people. We want to be very strong and do meaningful activities, all in sync with the school; and have the younger generation join us because they bring in the energy,'' said Sushma, batch of 1989 and president of the alumni association. Aditi is an MHS alumnus from the batch of 2015 and a nutritionist. "It's wonderful because [my mother and I] have a commonality. We have similar anecdotes to keep us together.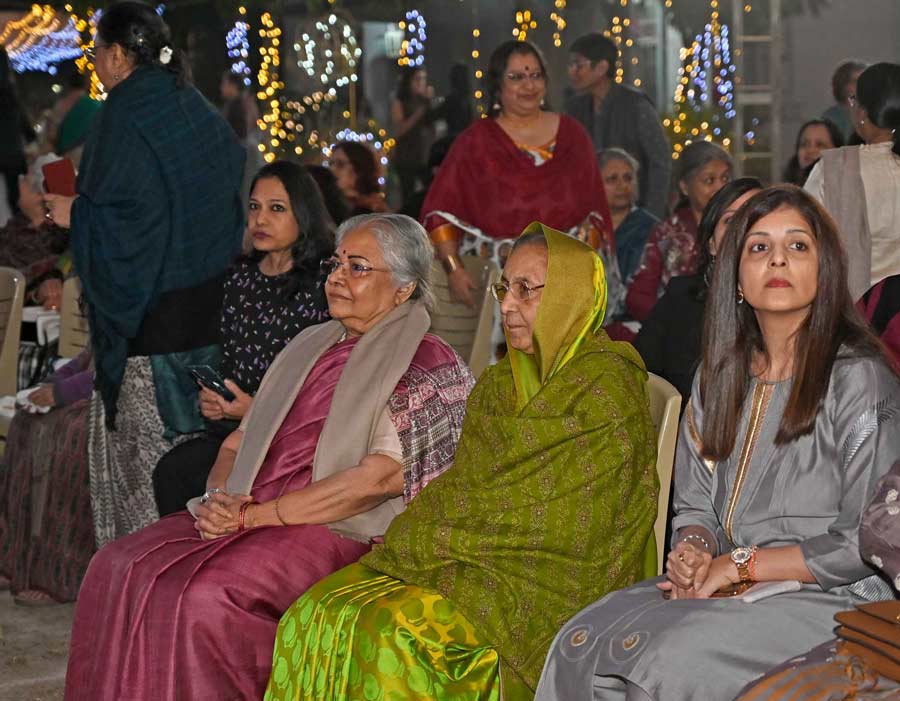 (L-R) Devi Kar, the director of Modern High School for Girls, and Nirmala Birla, chairman of the school's governing body (managing committee). Kar has dedicated 23 years of her life to the school. Having seen the 50th, 60th and now the 70th celebrations, she said: ''I feel wonderful and overjoyed. I can't tell you what a wonderful feeling it is to see students over the years and many older ones. The fact that they all converged today… everything is lovely now; the weather also has been kind to us.''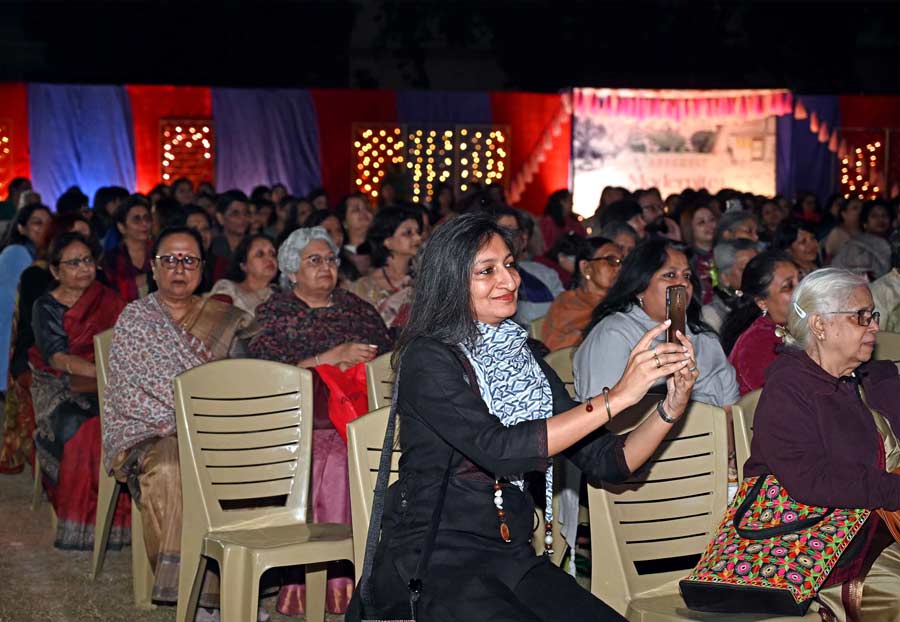 My Kolkata spotted author and writer Supriya Newar from the Class XII batch of 1994. Newar recalled she was in Section C from Lower Infant to Class XII ''because in those years the sections never changed''. According to her, ''MHS is an emotion, a compass which guides you to the right direction.''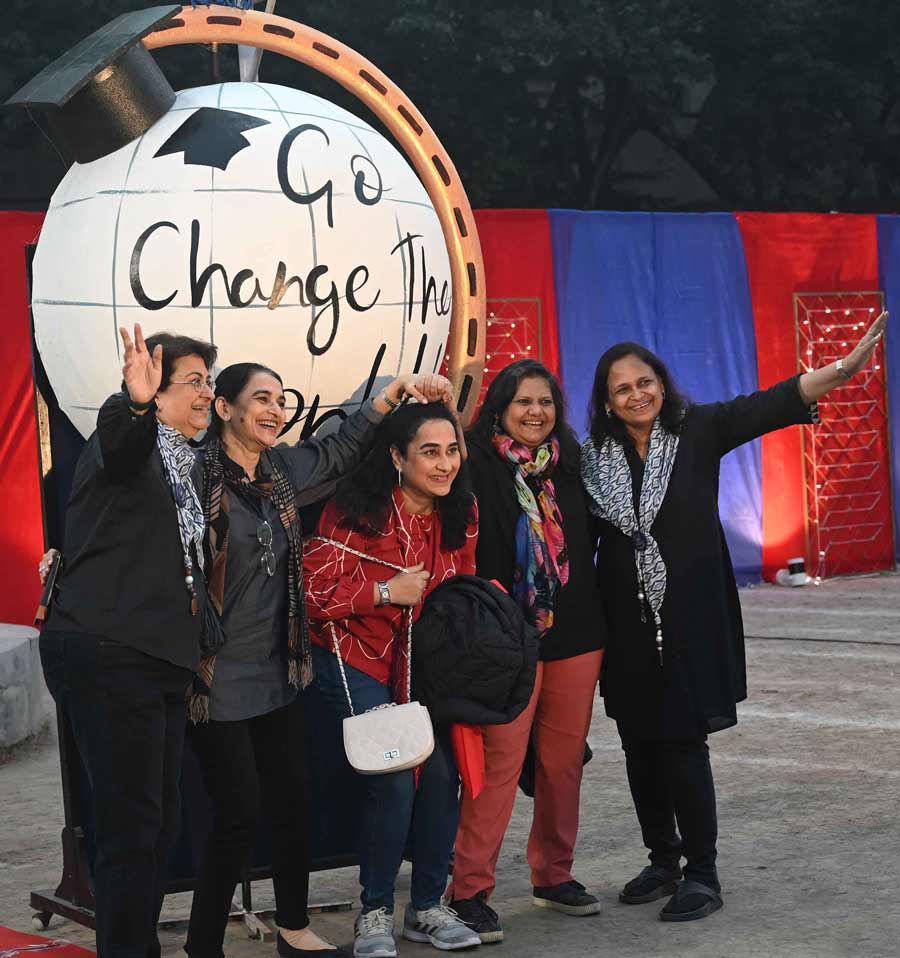 When friends meet, photo sessions are a must. Reminiscing old times and catching up, friends crowded the photo corner to capture this special evening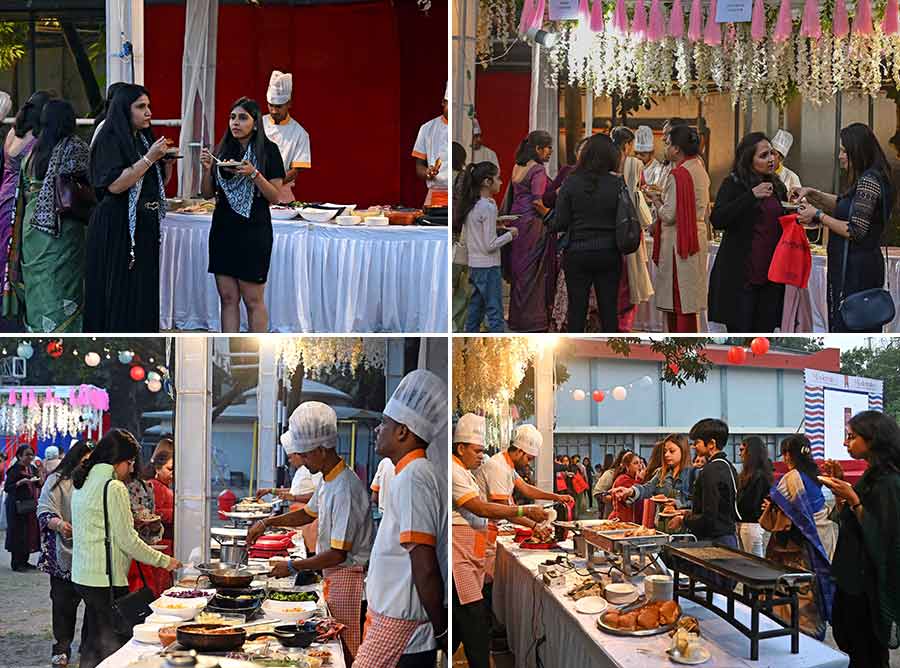 From momos to pav bhaji and pizzas to hot gurer rosogolla, the food tents were always teeming with food lovers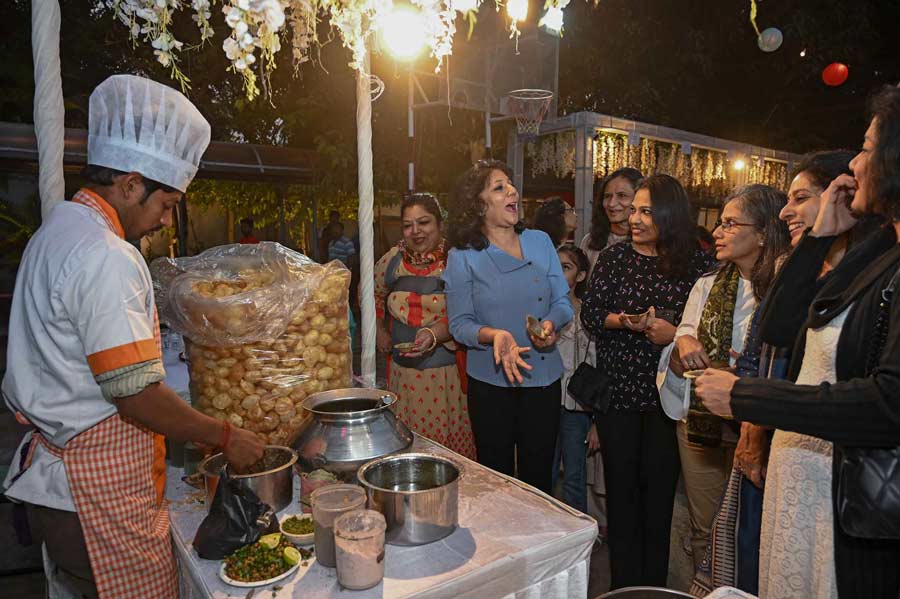 The phuchka stall was the most popular with everyone waiting impatiently for their turn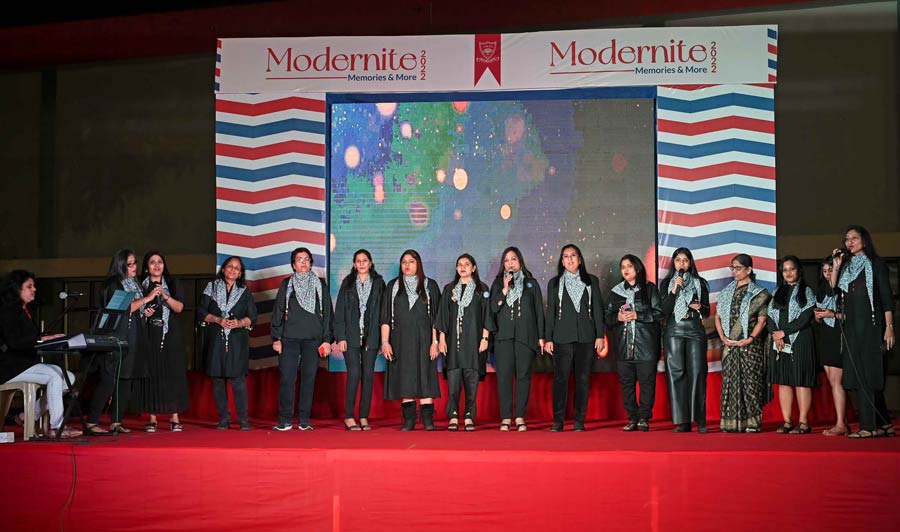 From Do Re Mi to I have Come from Alabama with a Banjo on My Knee, MHS alums sung to the tune of several popular songs that formed a part of music classes in school and are etched in the memories of every student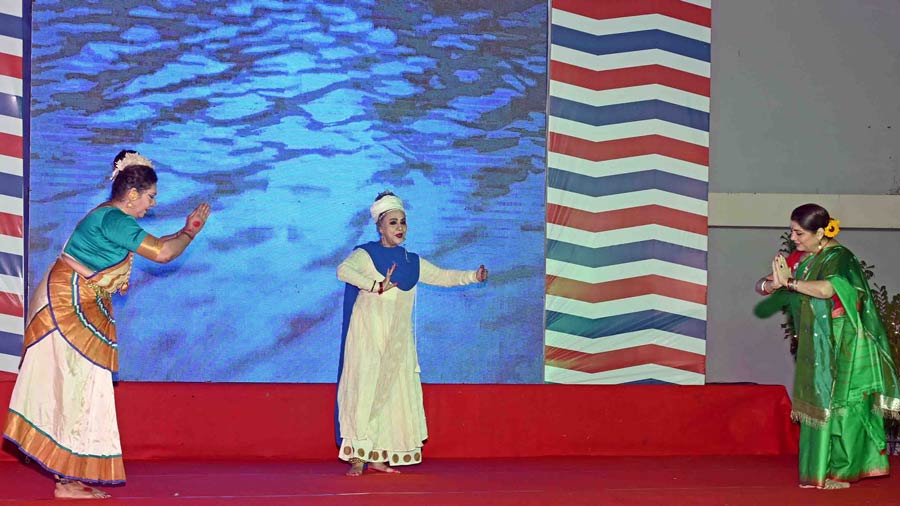 (From left) Dancers and alums of the school, Mom Chatterjee, Alokananda Roy and Priti Patel came together for a live performance to the songs Ganga amar Maa and Ganga Yamuna that describe the journey of a river and symbolise how each student is a waterdrop in a river and how all of them find confluence during Modernite.