food festival
In pictures: Acropolis Mall hosts Kolkata Fries food festival with Black Friday sales
Acropolis is serving up tasty treats and mouth-watering deals this weekend
By
Subhadrika Sen
| Published 26.11.22, 08:26 PM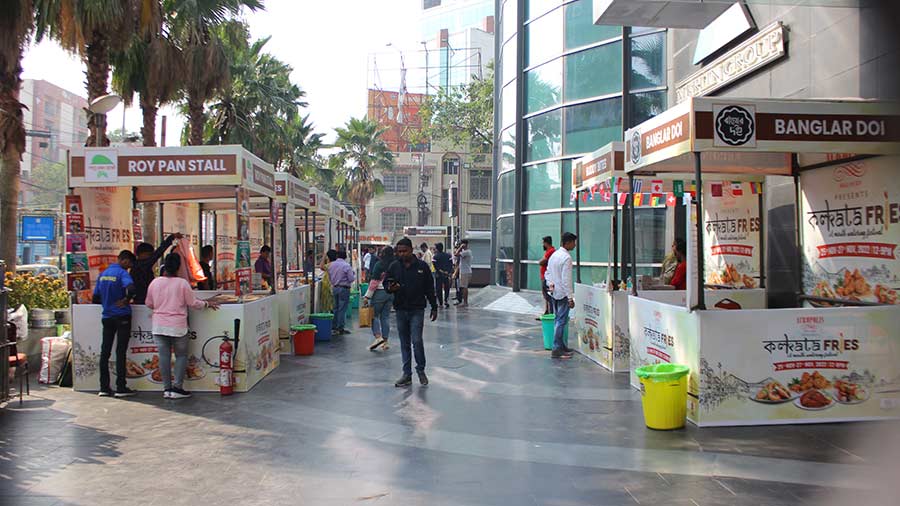 Acropolis Mall is hosting the first edition of Kolkata Fries, a street food festival, which is on till November 27, coinciding with the mall's Black Friday sale. Starting from 12 noon and going on till 10pm, the festival is offering a variety of street food to savour, starting from kebabs and fries to cakes and ice creams.
Photos: Sourav Nandy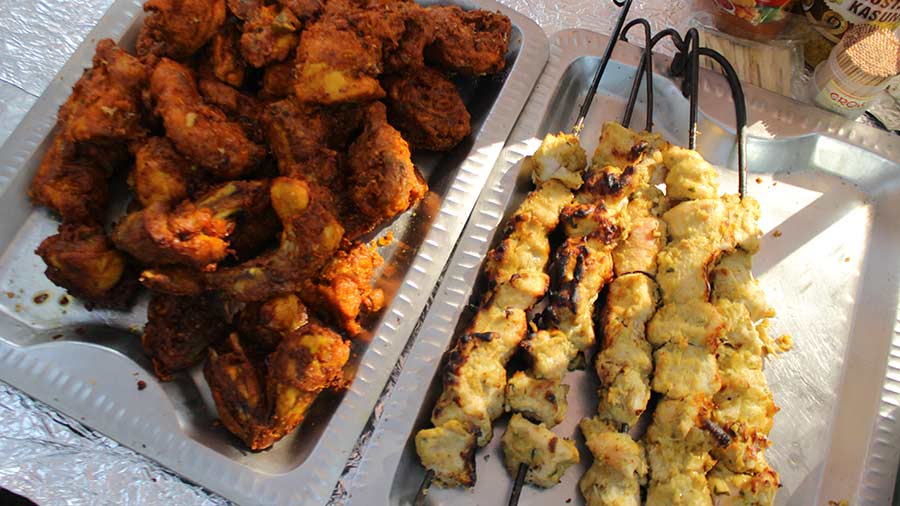 If you are looking to munch on savoury delights like cutlets, chops and chicken/ fish fries and of course, the much-loved Kabiraji, head over to Sengupta's Caterer. Do not forget to check out their fish fries and Kabiraji, which are selling like hot cakes.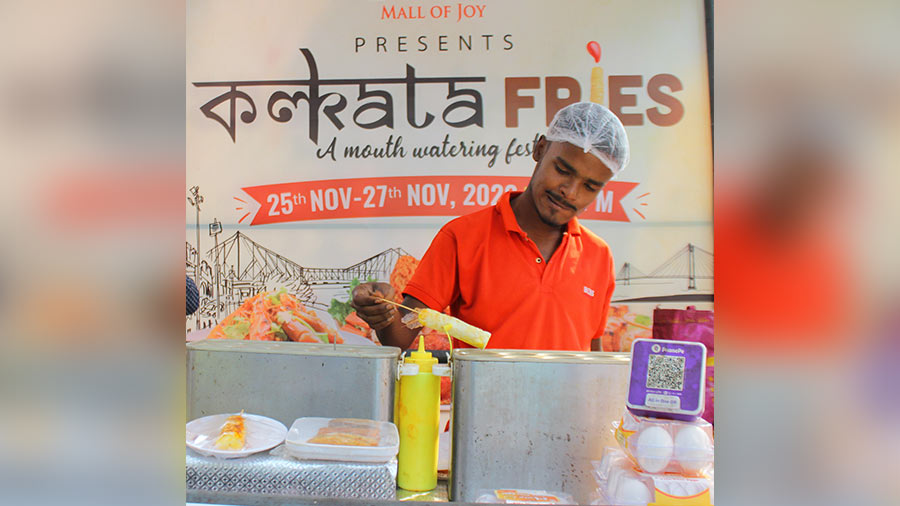 You've heard about pop-up exhibitions, now, check out pop-up rolls at Dimwala. One for the eggetarians, enjoy the Kolkata kathi roll (fish, vegetable, chicken and more) with a twist. Order your desired rolls and see them pop out of a pop-up roll-making machine.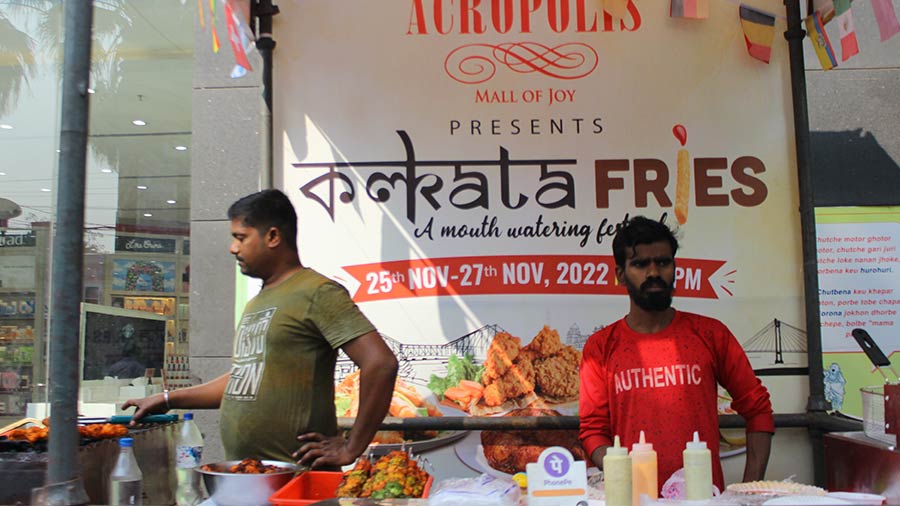 From Fish Fries to Chicken Lollipop, from Paneer Pakoda to Boti Kebab, Buddy Bites has them all. Head over to this stall to taste a variety of Kolkata street foods. There is something for everyone here.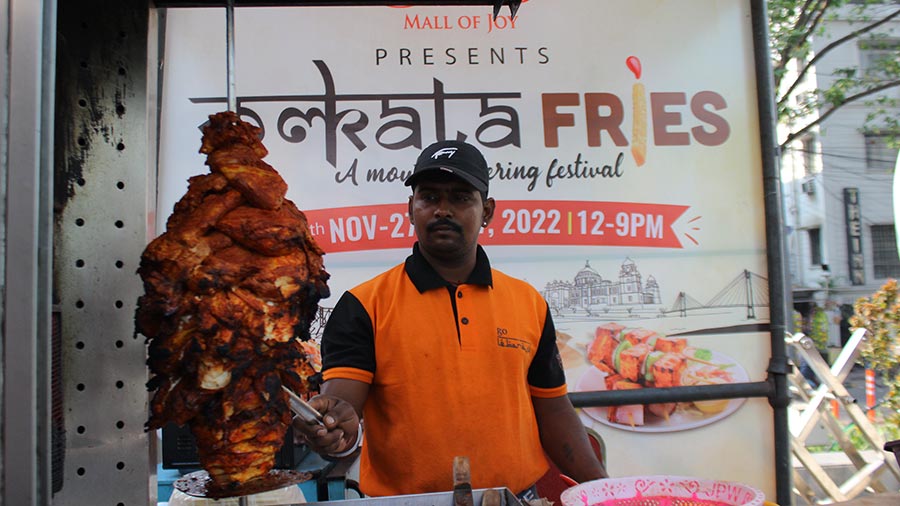 Desiring a spicy, tangy shawarma? Visit the Go Lebanese stall. Check out their menu of Shawarma Wrap, Shawarma Salad and Lebanon Tangri Kebab, all at pocket-friendly prices.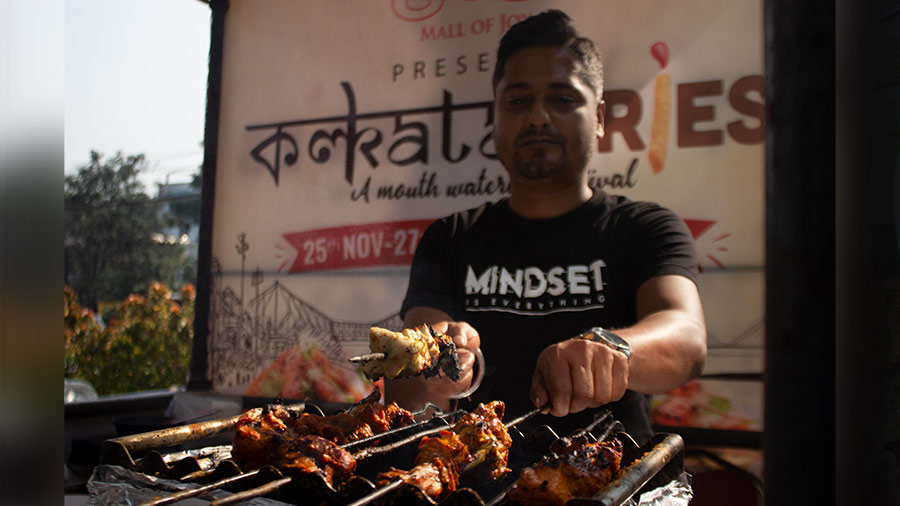 Love kebabs much? Check out a range of freshly smoked kebabs at Calcutta Delicacies. From chicken tikka to their bestseller reshmi kebab, many varieties are available. Also, if you still haven't tried Gondhoraj Momos, take a bite and hop on to the trend.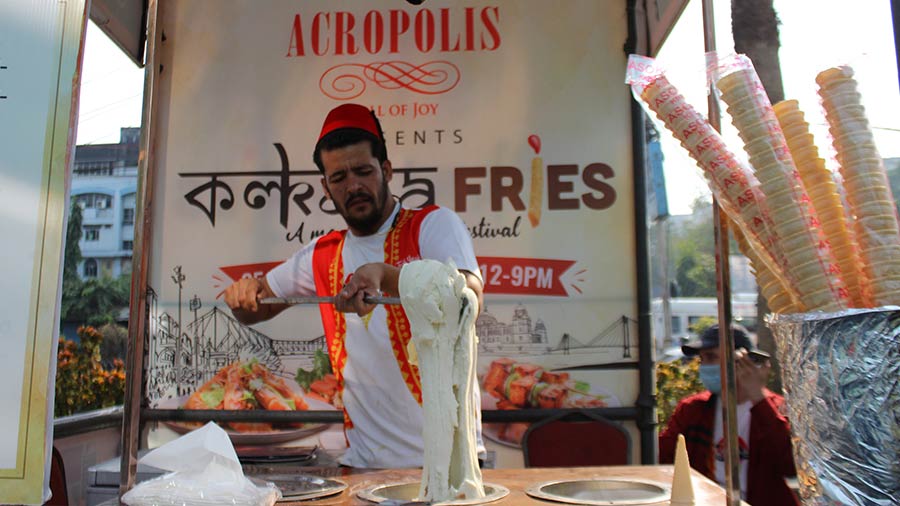 Craving a slice of the famous Turkish ice cream in Kolkata? Worry not, Turkish Yano is there. Taste the chocolate, mango and vanilla flavoured scoops in singles or mixed, and enjoy Turkish hospitality!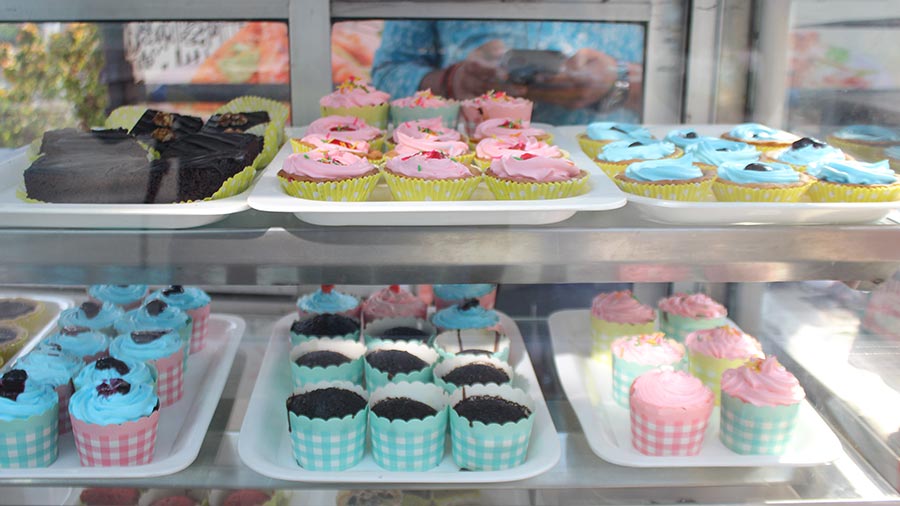 Once you are done with the savoury, indulging your sweet tooth is a must. From jar cakes to whole cakes, from brownies to tarts, head over to Mambo's to satiate your dessert cravings.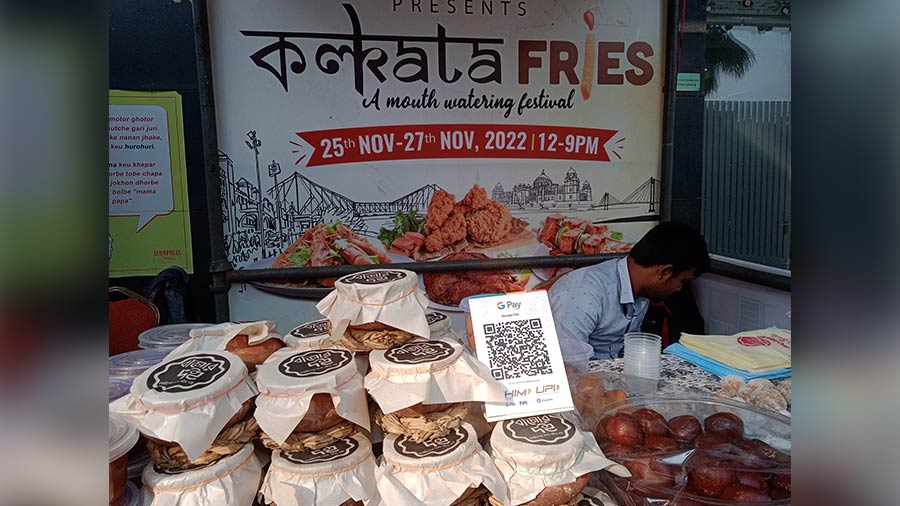 Bengal is associated with doi, specially mishti doi. Taste Banglar Special Lal Doi, Nolen Gur, and other doi flavours at Banglar Doi.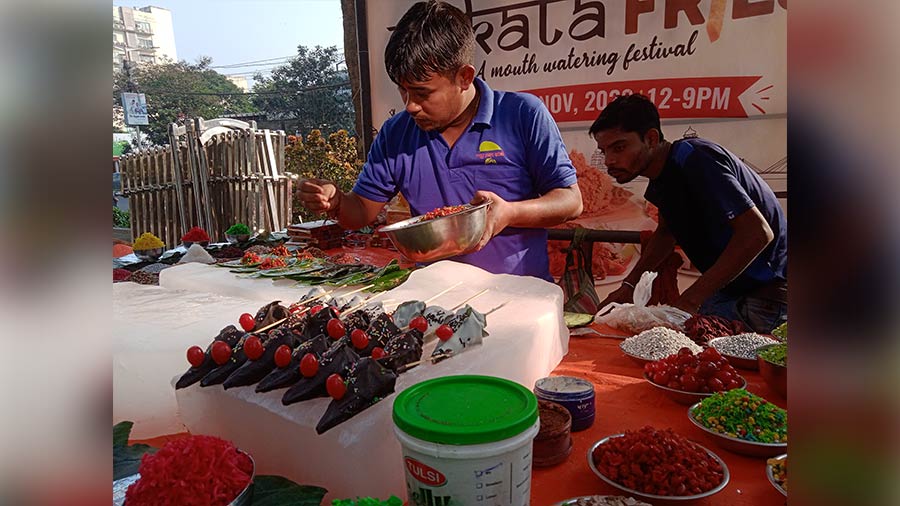 Fire Paan, Ice Paan, Smoke Paan, Chocolate Paan, Mango Paan… the list goes on. If you are a paan lover or crave one after a scrumptious meal, check out Roy Paan Stall and take your pick.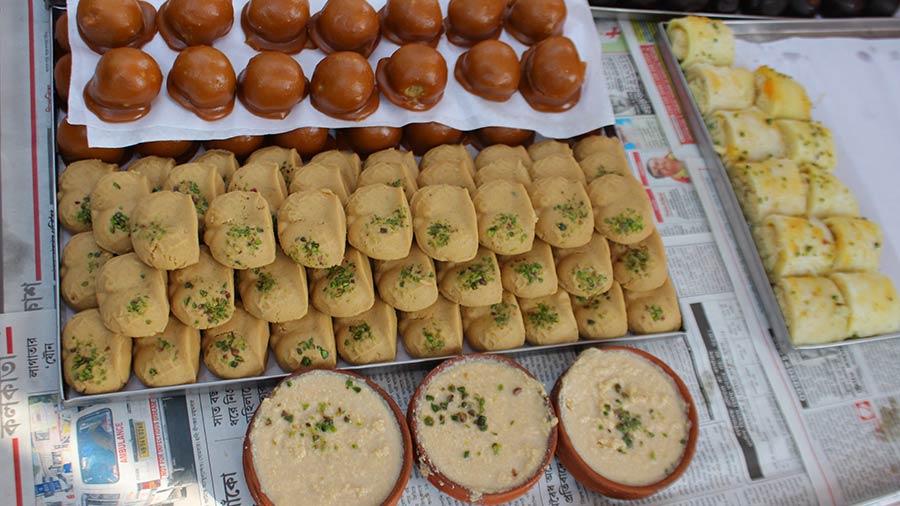 Winters and Bangali mishti go hand in hand. Nalin Chandra Das and Sons, inventors of many a sweet delight, have a variety of sweets to choose from. Take your pick from Jalbhara, Malai Roll, Kachagolla, Choco Ball, Rabri, Rosogolla and a lot more!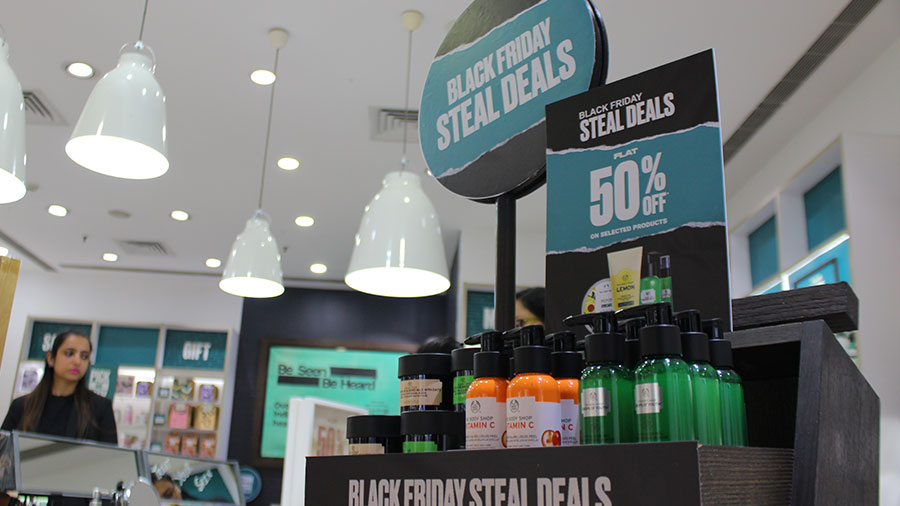 While you are munching on your favourite snacks, you can also check out the Black Friday sales at several shops in the mall. Get the coolest jackets and apparel from Jack and Jones and ONLY, pamper yourself with body butters from The Body Shop, or check out the best of cosmetics at NYKAA or Colorbar.