You might have heard of flag hoistings and cultural shows being held on Independence Day, but the members of Cycle Network Grow (CNG) decided to celebrate a little differently. On August 15, some 150 cyclists rode through the city with the Tricolour fluttering, for an event called 'Har Cycle Par Tiranga.'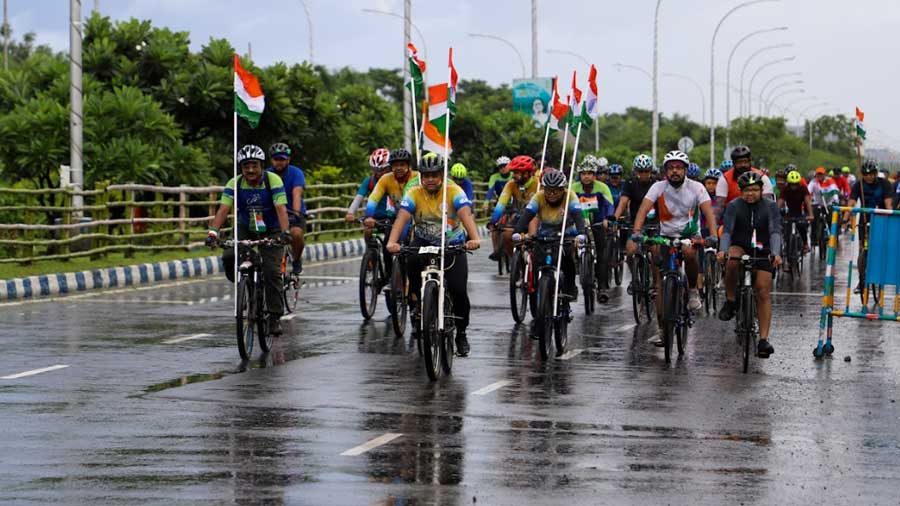 Heads turned as cyclists from CNG whizzed past, sporting the Indian Tricolour
The overcast sky and heavy downpour didn't dampen their spirit as they started their journey from Central Park Salt Lake at 6am, singing patriotic numbers like Teri Mitti and Maa Tujhe Salaam. There was an additional incentive for the participants — prizes for the top three best-dressed cyclists. The prizes were bagged by Abhijeet Das, Radhey Shyam Verma and Rohit Bhagat.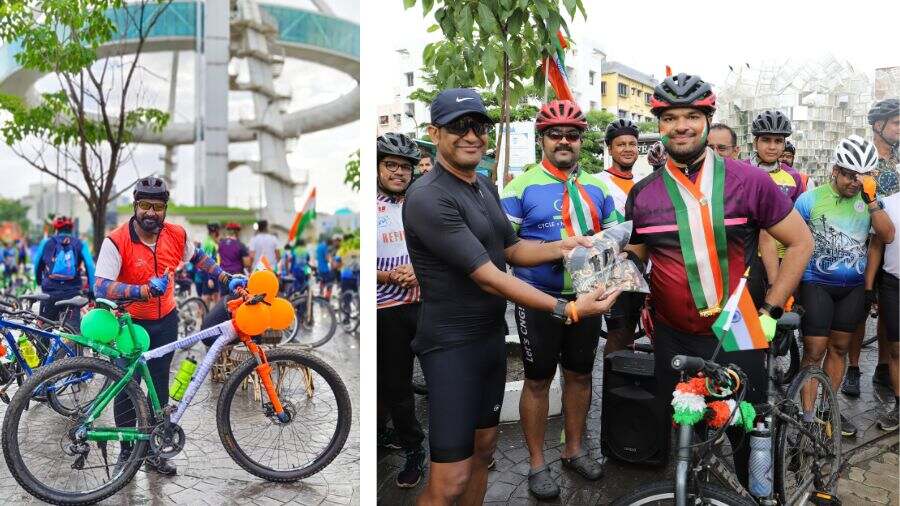 (Left) Rohit Bhagat and (right) Abhijeet Das were given special prizes for the best decorated steeds
"This event was unforgettable, especially the joy of riding with more than 100 people, with the unifying feeling of patriotism that the rain couldn't curb! Everyone dressed and decorated their cycles in a stunning way," said Das. "Today was a wonderful tribute to Azadi Ka Amrit Mahotsav, bringing out the themes of freedom, ideas, resolve, action and achievement," said Bhagat. "I am extremely thankful to CNG for making all national festivals so memorable and bringing people across age groups together with the love of cycling. I was so enthusiastic about today's competition that I spent almost two hours decorating my cycle!" Verma added with a laugh.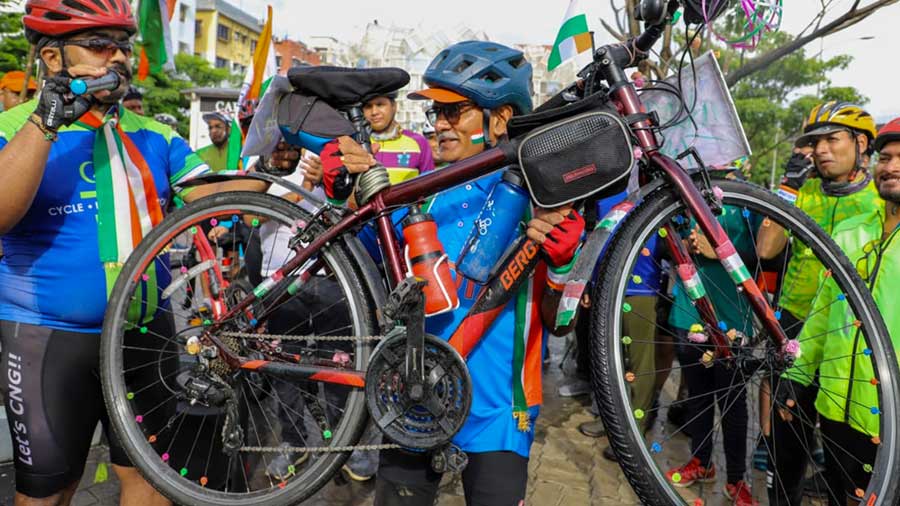 Radhey Shyam Verma celebrates his 'Best Dressed Cyclist' win
Many riders found innovative ways of incorporating the Tricolour onto their bikes with balloons, ribbons and other accessories, and spirits remained high, despite the thunder. The ride culminated at Biswa Bangla Gate, with loud cheers of "Vande Mataram!"
"All the cyclists from CNG were riding high on patriotism with Har Cycle Par Tiranga to celebrate the spirit of India's freedom. Riding like this ,after two years of COVID restrictions, truly felt like Azaadi Ka Amrit Mahotsav," signed off Ashish Bajaj, founder president of CNG.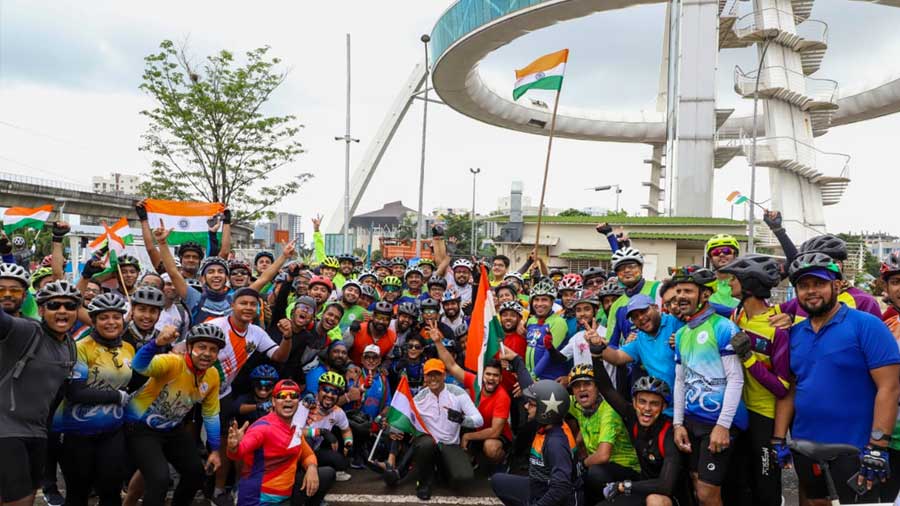 CNG riders celebrate a successful ride at the finish point, Biswa Bangla Gate