Wedding planners seek allowance for labourers
Employers demand ration from govt till next wedding season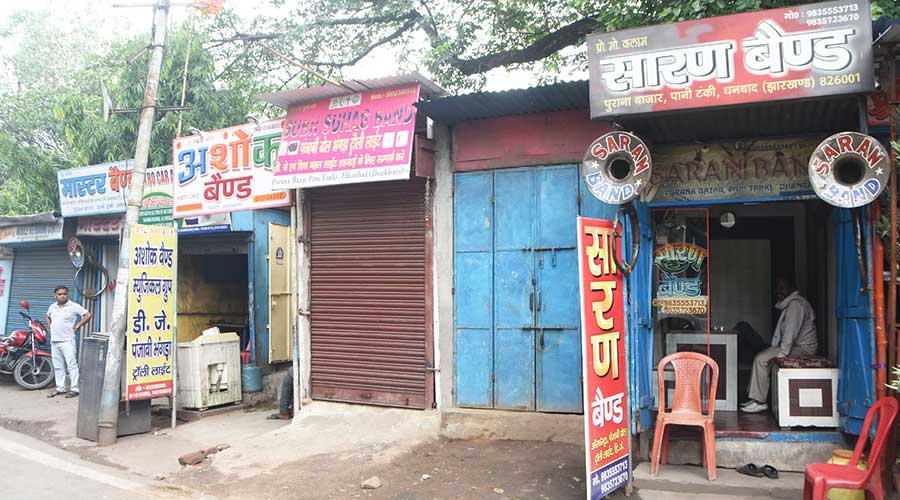 ---
|
Dhanbad
|
Published 10.06.21, 05:06 PM
---
Coal town wedding planners are planning to submit a petition to the Dhanbad Deputy Commissioner demanding provision of free food grains until the next wedding season for labourers working in the sector, as majority of them are deprived of ration cards.
The state government has made no announcements on relaxation in restrictions during wedding events. More than 80 thousand labourers working with different wedding planners, including generator operators, electricians, dishwashers, servers and band party members have been facing extreme financial crises since the lockdown commenced.
Talking to The Telegraph Online on Thursday, President of Dhanbad Zila Decorator Association,  Pradeep Kumar Singh said,"We had a bumper lagan (marriage) season from March to July 2021 during which over 20 thousand marriages were scheduled but is seems that the entire season was washed out as 90 per cent marriages were cancelled and the rest 10 per cent were held with restrictions."
"As per the government diktat, the marriages are not to be organised in marriage halls and or hotels and rather to be held at home with a maximum presence of 11 persons, there is no scope for any tent laying or banquet and rather light decoration, floral decoration and cooking for feast is also being carried out by family members itself, leaving no scope for us," said Singh.
Echoing Singh's sentiments, Dwarika Tiwari, another caterer and also the former General Secretary of Dhanbad Zila Decorator Association said, " Majority of 80 thousand workers engaged with over 1200 wedding planners of Dhanbad depend on the seasonal income of marriages and were hopeful of clearing the debts taken during last year's complete lockdown and with no income this season they are now facing extreme penury."
"As the lagan season was quite long this summer of over five months many of us were expecting the situation to improve during the last leg of July with gradual improvement in the pandemic situation and some of the marriages scheduled from April, May, June were also rescheduled in July anticipating some improvement," said Jadav Dutta, a well known caterer of Jharia and added with the continuation of restrictions even during the unlock-2 the last ray of hope has turned into despair.
Biru Thakur, a labourer working with a caterer of Jharia during marriage functions said, "I used to earn enough to manage family expenses with the seasonal work in marriages and at construction sites till 2019 but with the gradual deterioration in the situation I am finding it difficult to manage even the food expense."