War of the ladies in Koderma crying for jobs
Seat Watch: Neera Yadav faces tough challenge from former party colleague Shalini Gupta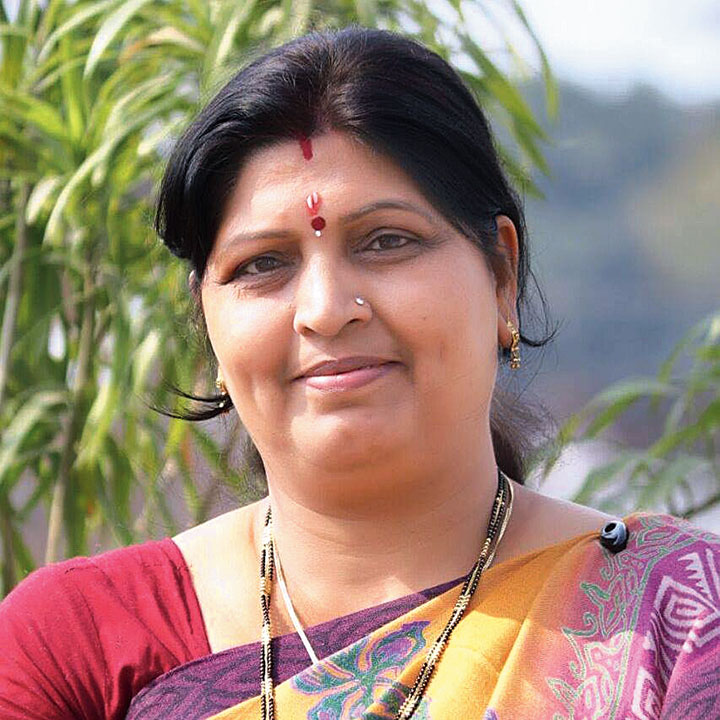 Neera Yadav, state education minister and BJP candidate
The Telegraph picture
---
Hazaribagh
|
Published 08.12.19, 09:10 PM
|
---
Education minister and BJP leader Neera Yadav was called a giant killer when she defeated firebrand four-term MLA and then RJD leader Annapurna Devi from Koderma Assembly seat in 2014.
Come 2019, Neera and Annapurna are in the same party; only Annapurna is now the Koderma MP.
And this time, Neera is facing a tough challenge from friend-turned-foe and former party colleague Shalini Gupta, who has rebelled against the saffron party and hitched her wagon to the Ajsu Party.
Shalini, chairperson of Koderma zilla parishad, is seen as an articulate and feisty mass leader. Neera also faces another challenge in the form of Amitabh Kumar a.k.a. Bablu Choudhary of the RJD, a party that held away in this region for decades.
But the biggest challenge that Neera faces is the allegation that she or her government did not do anything to revive the mica mines in Koderma or set up any factories, spurring a spate of migration among youths and the spectre of joblessness in this once-prosperous belt.
Koderma, better known as mica town, is dominated by vocal Yadav voters. This was why Annapurna's husband Ramesh Yadav won this seat in 1990 and stayed the MLA till his sudden death in 1998. Riding on sympathy votes, Annapurna represented the Koderma Assembly seat four times as an RJD nominee before her defeat at Neera's hands in 2014.
No mean feat, as Koderma Lok Sabha seat had been a BJP turf back in the days when the party sent only two seats to Parliament.
In 2014, when the BJP picked up Neera to contest against a veteran leader like Annapurna in 2014, the decision surprised many. But Neera proved herself more than equal to the job. After winning the election, she was also rewarded with the important education portfolio.
However, on home turf, opponents kept targeting Neera for ignoring local issues and staying away from people, something the lawmaker vehemently denies.
Party colleague Shalini, known to be a firebrand orator, was known to have angled for the Koderma ticket. But when Neera got the ticket, a miffed Shalini joined the Ajsu, and did not mince words while talking about her former colleague. "What development? She only thought about her self-development," Shalini frequently says.
RJD's Amitabh Kumar a.k.a. Bablu Choudhary also says nothing has changed in the past five years. "People want change," he says.
A botany professor from Jhumri Tilaiya, Asha Sahay, agreed. "Roads are bad, there are no jobs, I feel bad for youngsters who have nothing to look forward to here," she said.
 Koderma votes on December 12