Varsity still on paper
The state government had notified in its gazette the existence of Jamshedpur Women's University came into being on February 13, 2019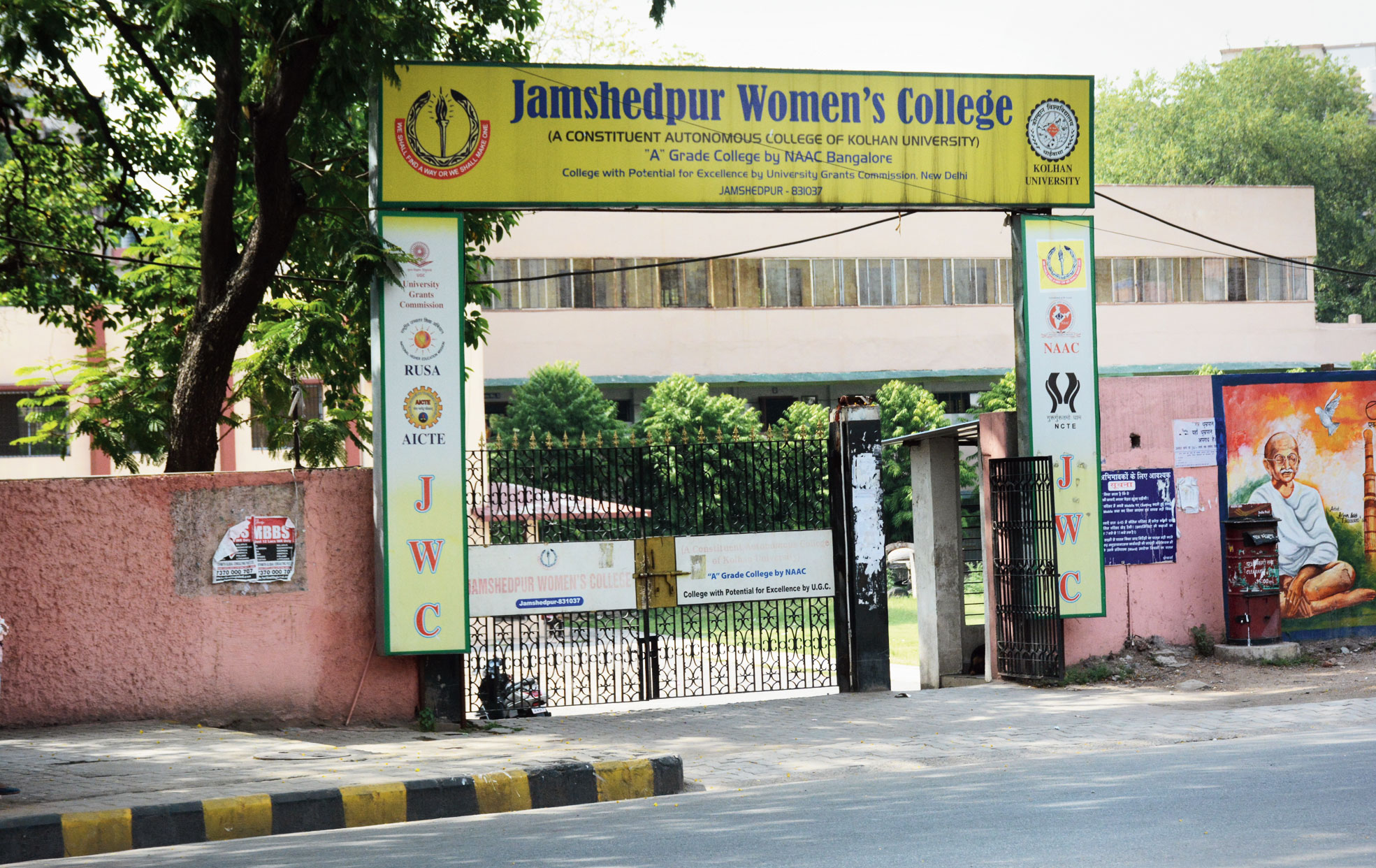 Jamshedpur Women's University, which still has the board of the college mounted at the entrance.
Picture by Bhola Prasad
---
Jamshedpur
|
Published 09.05.19, 07:00 PM
|
---
Many girls would be eager to seek admission to Jamshedpur Women's University — Jamshedpur Women's College upgraded this year into the state's first women's varsity — but no varsity infrastructure is in place so far.
The state government had notified in its gazette the existence of Jamshedpur Women's University came into being on February 13, 2019.
But nearly three months down the line, no vice chancellor has been appointed. No university administration has come in place of the existing college one. Not even the board at the entrance gate, bearing the words Jamshedpur Women's College, has been changed.
Undergraduate admissions to the varsity should be done by July-end. However, even as a college, the institution that usually distributes its prospectus for the new academic session in June every year, is right now undecided whether to start the admissions process at all.
Principal of Jamshedpur Women's College Purnima Kumar wrote to the state higher and technical education department on Wednesday, asking what their next step should be.
"We have not yet conducted the final semester exams due to elections. Usually exams take place in May but the college has delayed it this time. What comes next is the real question. I have written a letter to the department and am waiting for an answer," she said.
Principal Kumar added, "A varsity should not have a principal."
As of now, Jamshedpur Women's College over 7,000 students on its rolls. The foundation stone to upgrade it to a university was laid online by Prime Minister Narendra Modi on February 2. For the upgrade into varsity, Rs 89.26 crore from central and state governments have been approved. Infrastructure on the new varsity campus in Sidhgora will take around two years to get ready.
Contacted, one of the senior officials at the higher and technical education department said they were aware of the situation. "The Lok Sabha elections got announced soon (in March) after the gazette notification was done (in February) so everyone got busy with elections. But the department realises that setting up manpower and infrastructure for a functioning varsity is important and we believe things will be taken care of after the election," he said.