Ticked off for smoking weed, duo kill man
The incident took place around 9pm at Kadru Sarna Toli under Argora police station in the city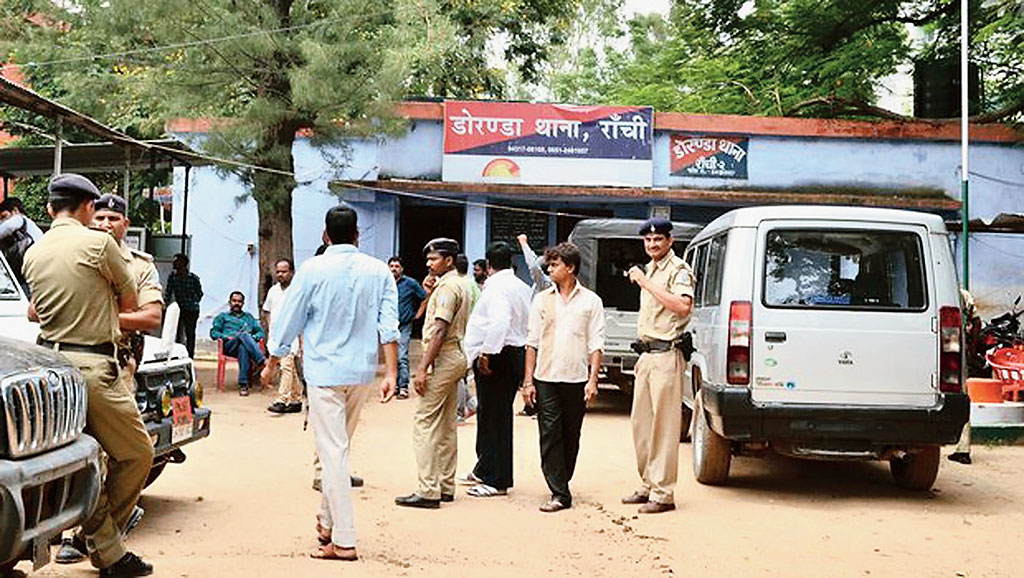 ---
Ranchi
|
Published 22.06.19, 06:36 PM
|
---
A murder and a case of suspected murder came to light between Friday night and Saturday morning in the city.
In the first case, 30-year-old labourer Magru Pahan was stabbed to death when he tried to prevent two youths from consuming marijuana.
The incident took place around 9pm at Kadru Sarna Toli under Argora police station in the city.
"Chutri and Cheri were consuming marijuana with some of their friends near Magru's home at Kadru Sarna Toli. Magru, who lives with his wife Mano Devi and four children, tried to prevent the duo. This enraged one of the youths who stabbed Magru in his stomach and escaped. Magru was rushed to a nearby private hospital and then to RIMS where the doctor declared him brought dead," a local resident said.
Confirmed the incident, officer in-charge of Argora police station Rajeev Ranjan Lal said both the accused had been arrested.
"We arrested both Chutri and Cheri," Lal said.
In another case, the body of an unidentified person, not more than 18 years and with injuries in the hip, was recovered from a drain beside the railway tracks in Dibdih under Doranda police station on Saturday morning.
"The way in which the body was lying in the drain suggests that the youth was killed and dumped in the drain," a local resident said.
Offficer-in-charge of Doranda police station Anil Kumar Karn, however, said primary investigation suggested it was an accident.
"It appears that the youth might have been hit by a running train while he was relieving himself. However, a conclusive statement can be given only after autopsy and identification of the body by the deceased's family members," Karn said.