Three BIT Sindri students selected by Tata Steel
The selected candidate will be joining the company at a pay package of Rs 10.52 lakh per annum, while the institutes placement figure crossed 185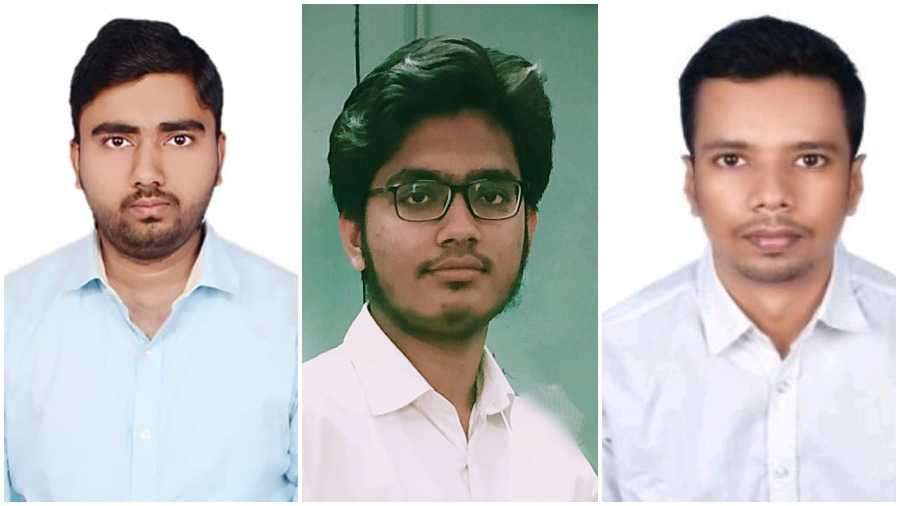 (L-R) Shubham Singh, Kushagra Kumar and Vikram Kumar of BIT Sindri have been hired by Tata Steel
Gautam Dey
---
Dhanbad
|
Published 11.11.21, 06:51 PM
|
---
With Tata Steel selecting three B Tech final year Mechanical Engineering students, the placement figure of lone state-run engineering college of Jharkhand has crossed the 185 mark. The selected candidates, Shubham Singh, Kushagra Kumar and Vikram Kumar will be joining Tata Steel as management trainees and have been offered a pay package of Rs 10.52 lakh per annum (LPA).
Sharing the information regarding its students being hired by Tata Steel, Dharmendra Kumar Singh, Director of BIT Sindri said, "Around 80 students (B.Tech Mechanical Engineering) appeared for the test conducted by Tata Steel sometime last month. Three students from these many candidates were hired." He added that Tata Steel Long Products, a pioneer in manufacturing  high alloy steel, primarily for the auto sector and wire rope industry, has also announced the selection of one student from 2nd year B Tech Mechanical Engineering department. 
Divulging details, Ghanshyam Rai, Training and placement officer of BIT Sindri said that the placement for the 2022 batch began in the month of August. He mentioned about 185 students out of a batch of 750 students being placed this year.
"Maximum 55 students  have been placed in Tata Ninja for a package of around Rs 3.6 LPA which was followed by  35 students selected by Deloitte India for Rs 7.6 LPA," said Rai. He mentioned that around 34 students from the Electronics and Communication Engineering students have been placed by the institute. He maintained this was the highest placement number for a department. The IT department stood second with 31 students bagging a job during campus recruitment..
 Among the other batches which witnessed some good placement figures this year included Electrical Engineering and Computer Science Engineering. Around 27 and 25 students have been placed from these departments respectively.
"The placement scenario this year is comparatively better.This year 185 students have so far been placed in less than four months," Rai further added.
"The rosy picture can be assumed from the fact this - Amazon, a well known eCommerce company, also visited the campus for recruitment. It hired four  2nd year students, including IT students PraTyush Prasad and Adarsh Mandal and one student each from Computer Science Engineering B Jagadish Reddy and Devanshu Raj of Electronics & Computer Engineering for a six month internship offer of Rs 1.14 lakh per month," said Rai.