Tata Steel excels in LGBT+ inclusion
Company ranked one of the top employers in workplace equality index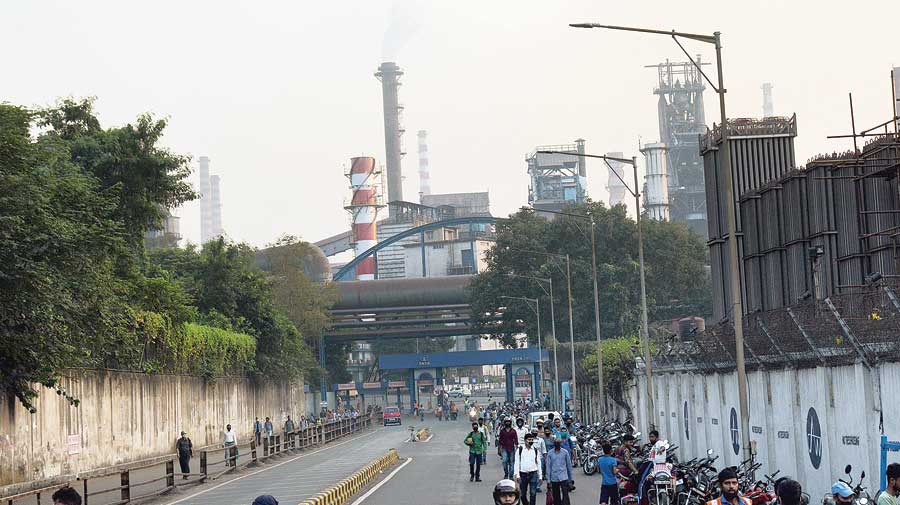 ---
Jamshedpur
|
Published 18.12.20, 12:22 AM
|
---
Global steel behemoth Tata Steel, which has its largest plant at Jamshedpur in Jharkhand, has been named a top employer for LGBT+ inclusion by India Workplace Equality Index (IWEI), the country's first comprehensive benchmarking study to measure and enable efforts for the community's inclusion.
Tata Steel vice-president (designate), human resource management, Atrayee S. Sanyal, said in a media communiqué released on Thursday afternoon: "At Tata Steel we believe a diverse and inclusive environment enables employees to express themselves openly thereby adding to the perspectives and collective wisdom of the organisation. We are proud to feature amongst the IWEI 2020 top employers for LGBT+ inclusion. This recognition reaffirms our commitment to foster a culture to actively promote LGBTQ+ empowerment and build a benchmark workplace."
The IWEI ranking is considered the definitive list showcasing the best employers in India for lesbian, gay, bisexual and transgender employees. 
Tata Steel is one of the 18 organisations to feature in the silver category.
"This is the inaugural IWEI top employers' list, featuring 52 organisations that have been recognised as 'bronze', 'silver' or 'gold' depending on their final score. Organisations participating in this index make it clear that they support equality for LGBT+ people at work," the communiqué added.
Incidentally, Tata Steel rolled out a new HR policy last year that enables colleagues from the LGBTQ+ community to avail all benefits permissible under the law for their partners (people of same-sex living together) like coverage for child-care leave, newborn parent leave, medical benefits, joint house points, employee assistance programs, domestic travel policy, health check-ups, transfer and relocation benefits, honeymoon package and others.
In line with the company's vision of enabling a workplace for all diverse groups, Tata Steel launched Wings, a LGBTQ+ employee resource group, in May 2018.
The company's diversity and inclusion (D&I) programme started taking shape with the launch of a diversity group called Mosaic in June 2015. Mosaic facilitates a diversity of gender, hiring and inclusion of persons with disabilities (PWDs), LGBTQ+ and more. Mosaic focuses on the five pillars of sensitisation, infrastructure, recruitment, retention, development and celebrations.
"Tata Steel has set a target of having 20 per cent women officers in the workforce by 2025," said a senior HR official of Tata Steel.