Social distancing is forgotten as supporters celebrate Lalu's 73rd birthday at RIMS
Tejashwi flies down to Ranchi to meet father, 73-pound cake distributed among the poor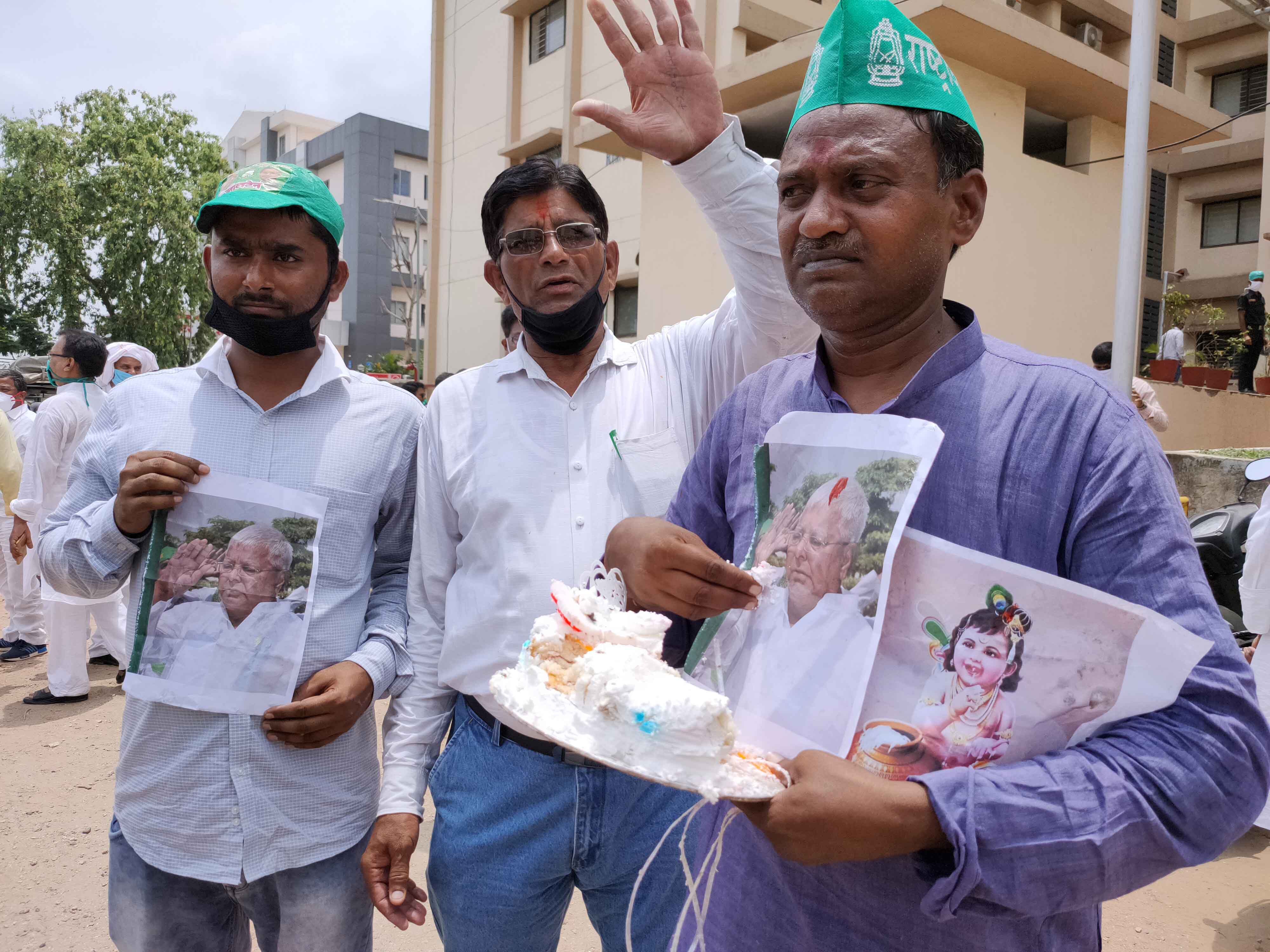 ---
|
Ranchi
|
Published 11.06.20, 11:54 AM
---
Social distancing went for a toss on Thursday after hundreds of Rashtriya Janata Dal (RJD) supporters thronged Rajendra Institute of Medical Sciences (RIMS) in Ranchi to celebrate former Bihar chief minister Lalu Prasad's 73rd birthday who is serving a jail sentence there on account of his failing health.
Lalu, who is a convict in a multi-million fodder scam case, is admitted in the paying ward of the state-run hospital in Ranchi. Supporters of the RJD chief also cut a 73-pound cake to mark their leader's birthday and distributed it among "poor and downtrodden" people, party leaders said.
His son, former deputy chief minister of Bihar Tejashwi Yadav, flew down to Ranchi to meet Lalu and greet him on the special day. "My father has always fought for the rights of the poor and downtrodden. Despite all odds, he never compromised with his ideologies and stood against oppression of the lower class. I am proud of him," Tesjashwi said.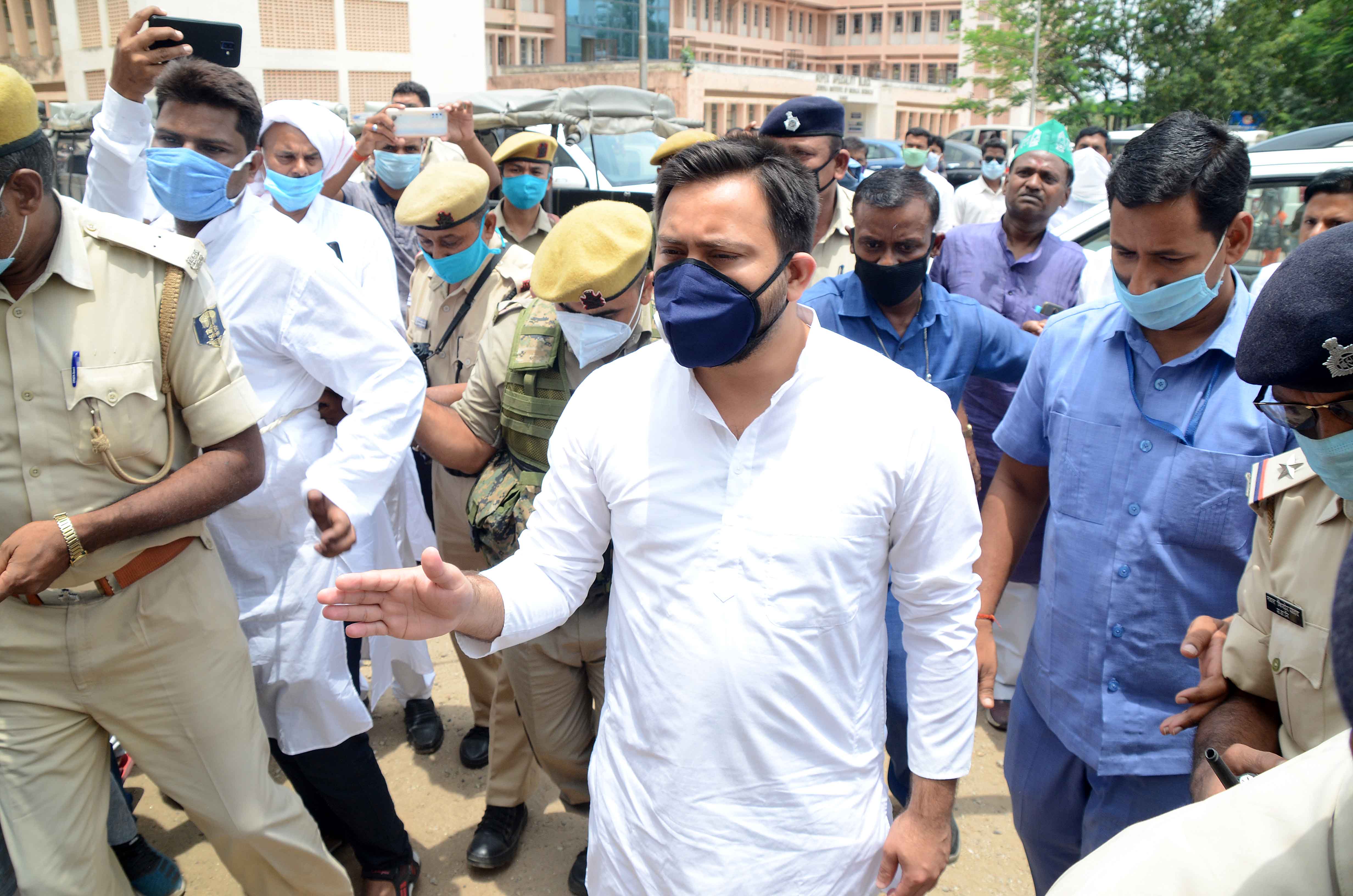 RJD leaders claimed that Lalu Kitchen –a special canteen started by the party to feed poor people in and around RIMS– has provided food to at least 7,300 people so far. On Thursday, hundreds of people formed a beeline outside RIMS to enjoy the special treat from Lalu on his birthday.
State labour minister Satyanand Bhokta, who is the only RJD legislator in Jharkhand, claimed that all social distancing norms were followed during the celebrations at RIMS. However, the hundreds of RJD supporters, who gathered, outside RIMS seemed to care less about social distancing.
A CBI court in 2018 convicted Lalu in a fodder scam case related to fraudulent withdrawal of Rs 89 lakh from Deoghar treasury from year 1991 to 1994. A month later, he was convicted in another fodder scam case and sentenced to five years of imprisonment.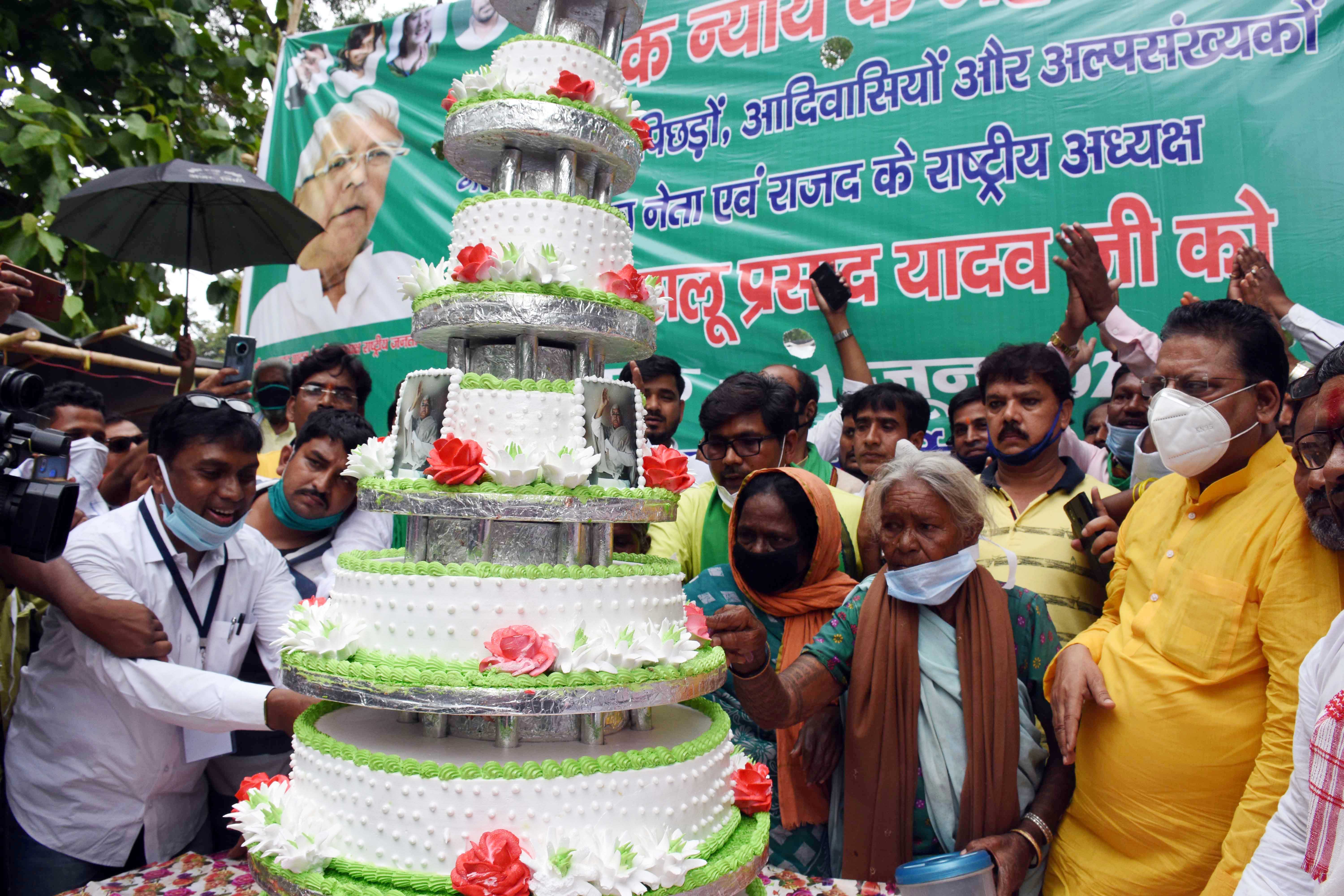 Lalu was admitted in the cardiology wing of RIMS in the same year after he complained of discomfort while serving time at Birsa Munda Jail in Ranchi. Since then he has been undergoing treatment at the hospital. In 2018, he was referred to All India Institute of Medical Sciences (AIIMS) in New Delhi from where he was later released and sent back to Ranchi.
Lalu has had a history of medical conditions. In August 2014, he underwent two major heart surgeries — one to replace an aortic valve and the other to repair the aorta — at Asian Heart Institute in Mumbai. He has since been under medication.
Doctors said he was currently under medication for hypertension, diabetes and a heart condition.