Seventh edition of Samvaad ends on a high note
The unique platform that celebrates tribalism saw participants from 23 states in India and 17 countries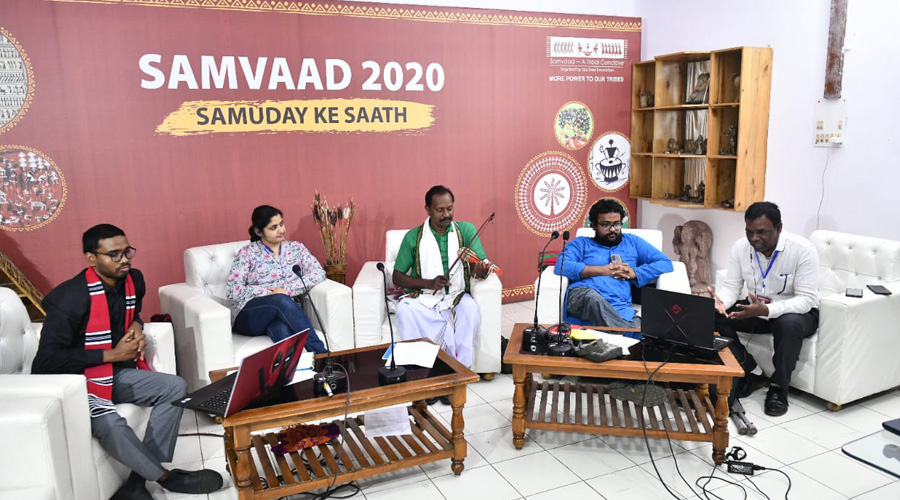 ---
Jamshedpur
|
Published 20.11.20, 07:10 PM
|
---
Samvaad, a one-of-its-kind pan-India tribal conclave organized by Tata Steel Foundation, concluded on Thursday evening, ushering in an online format that brought together tribal communities from across the world.
More than 3,000 people belonging to 114 tribes from 23 states, 5 union territories, and 17 countries including Sri Lanka, South Africa, Nepal, Kenya, Philippines, Thailand, and Tanzania among others participated in this year's annual conclave.
The Samvaad Fellowship was bagged by six participants for various tribal projects including the initiatives to conserve the tribal culture and heritage.
On the last day, a musical evening by Samvaad's musical collection – Rhythms of the Earth – took the viewers into a melodious journey.
On the occasion, two compositions created in collaboration with the folk-rock band – Atript – were also released.
The first song, Ekta – The Power, highlighted the strength that the tribal communities derive from their unity, while the second song, Ansuni Kahaniyan, spoke of those unheard stories of courage from the tribal lands that the world is yet to listen to.
Musical band Salem, known for their Adhunik Nagpuri songs, also performed on the occasion.
During the five-day conclave that kicked off on November 15, experts and tribal leaders came together to recognize how traditional models of governance have worked during challenging times, to explore innovative ways of governance to bring communities together and to understand sync between parallel governance systems in resolving the crisis.
Screenings were held at 23 locations across 8 states. These screenings were especially facilitated in rural tribal hamlets to ensure that more people got an opportunity to join the conclave.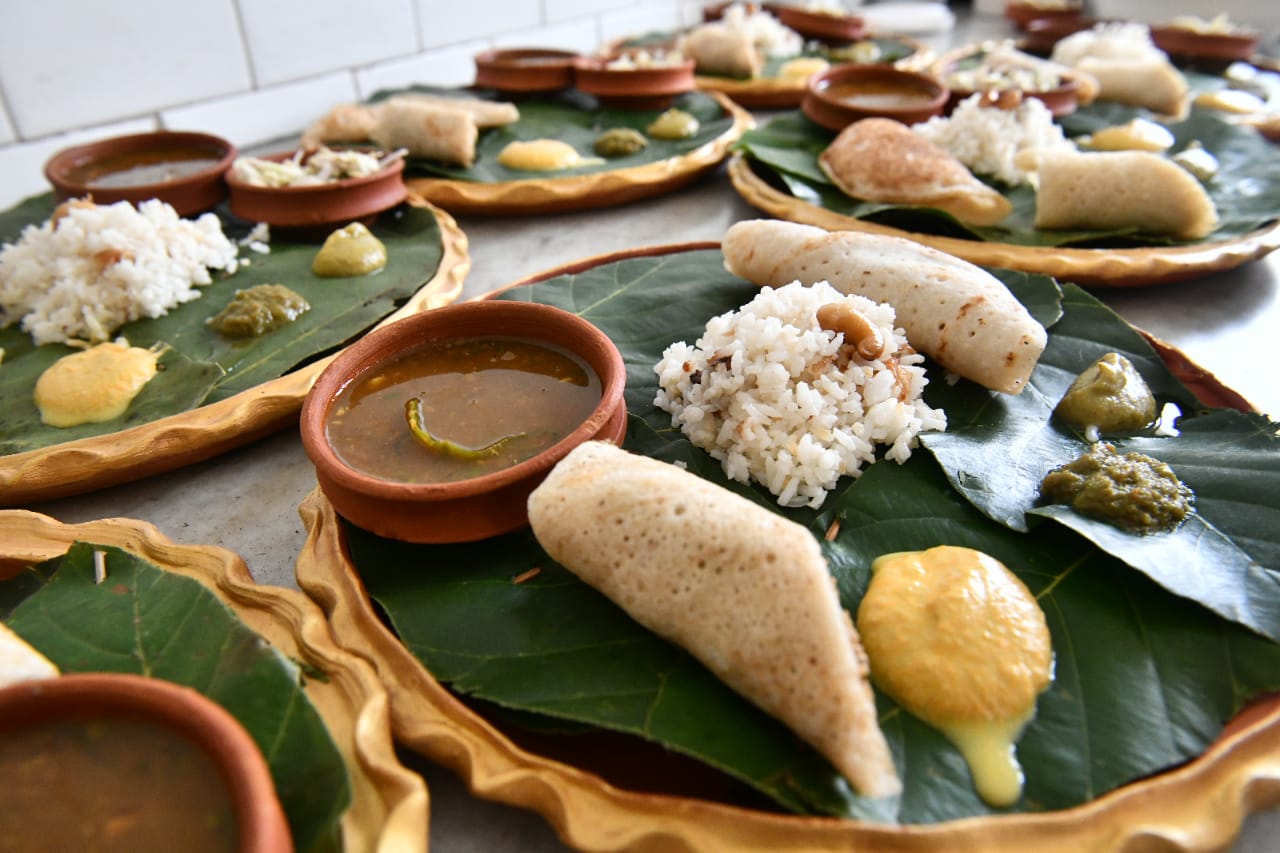 "We set out in this quest to ensure that the dialogue continues despite the pressing times and also wanted that the people of Jamshedpur who look forward to the conclave do not miss out this year. We were finally able to continue the dialogue and experts and tribal leaders from very far-off places joined us. We would like to extend our heartfelt gratitude to everyone who has helped us in making this a success," said Sourav Roy, chief (Corporate Social Responsibility), Tata Steel.
The many offshoots of Samvaad such as tribal handicrafts, tribal film screenings, tribal cuisine, and the cultural performances from various tribes that contribute significantly to the essence of Samvaad brought the traditional practices and rich heritage to the common masses through its YouTube channel.
Art enthusiasts got a chance to attend masterclasses on Oraon, Sohrai, Saura, Gond, Warli, and Rajwar Bhittichitra art forms that were hosted by eminent tribal artisans.
Each day concluded with cultural performances from celebrated tribal artists.
As a part of the film screenings, Samuday ke Saath, Ashok Veilou's 'Look A The Sky', Chentai Khiamniungan's 'Strength in Diversity', and 'Johar' by Abhijit Patro were screened.
The Samvaad ecosystem has brought together more than 30,000 people from 117 tribes across 27 states and 18 countries in the last six years and is also an event that the people of Jamshedpur keenly look forward to every year.
Samvaad encourages tribal communities to take the lead in initiating a discourse on issues that govern their social sustenance and development.