Sahara City rape case: CID seeks narco tests
The girl's employers said their consent to the examination would be conditional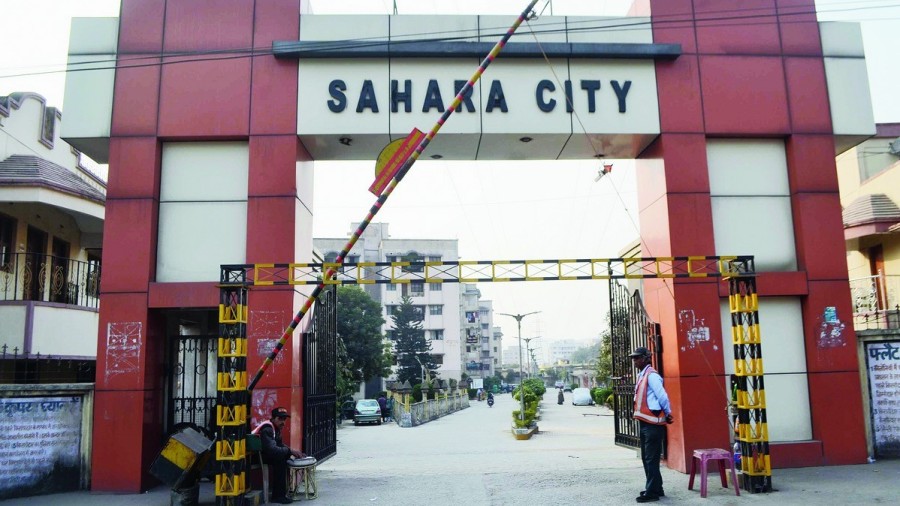 Sahara City in Mango.
Animesh Sengupta
---
Jamshedpur
|
Published 17.10.20, 10:32 PM
|
---
The Criminal Investigation Department (CID) has sought a narco analysis test of the alleged victim's employer Nanak Chand Seth and his wife Mamta in the Sahara City rape case. 
The CID on Friday prayed in the court of additional district judge V. Subhas for permission to subject the Seths to the test to help reach a conclusion on whether the minor girl who used to work as a maid had been raped by, among others, two officers at the MGM police station as had been claimed by the victim.
CID inspector Jyotshna Kumari, who is the investigating officer in the case, confirmed that the agency had approached the court with the request.
"We approached the court for permission to subject Nanak Chand Seth, the employer of the alleged rape victim, and his wife Mamta to the test. The court has asked us to take consent of the Seths," said the CID inspector while talking to The Telegraph Online.
Jyotshna, when queried whether they would also go for the narco analysis test of the alleged rape victim, said there's no need for it. 
Nanak Chand Seth confirmed that he had received a notice from the CID on the narco analysis test, but pointed out that their consent will be conditional.
"We will be ready for the narco analysis test only when the court allows our family doctor and a media person to be part of the process," he said.
The rape case was registered with the Mango police station on January 19, 2018, after the mother of the 17-year-old maid alleged that three men, Indrapal Singh Sainy, Shiv Kumar Mahto and Srikanth Mahto, sexually exploited her over a span of a year. After the case was registered, the police arrested all the three accused within a week and sent them to jail. The case became sensational after the victim revealed to a section of the media that apart from Indrapal, Shiv Kumar and Srikanth, two police officers had also sexually abused her and that too in a police station.
After the names of police officers Imdad Ansari and Ajay Karketta came to the fore, the police authority concerned suspended the duo and started investigations into the case afresh.   
During the investigations, the police had sought permission from the court for subjecting Indrapal, Shiv Kumar and Srikanth to narco analysis tests. The three were even taken to a forensic lab at Gandhinagar in Gujarat from the Ghaghidih central jail where they were lodged.  But the narco analysis test was done only on one accused, Shiv Kumar, whereas two others skipped the test on the grounds of medical and language issues.
Currently, Indrapal and Shiv Kumar are still in jail, whereas Srikanth was granted bail last year.