RPF's prized tracker dog Shakti retires, finds new home
The star Doberman will now be with Jharkhand Animal Welfare Society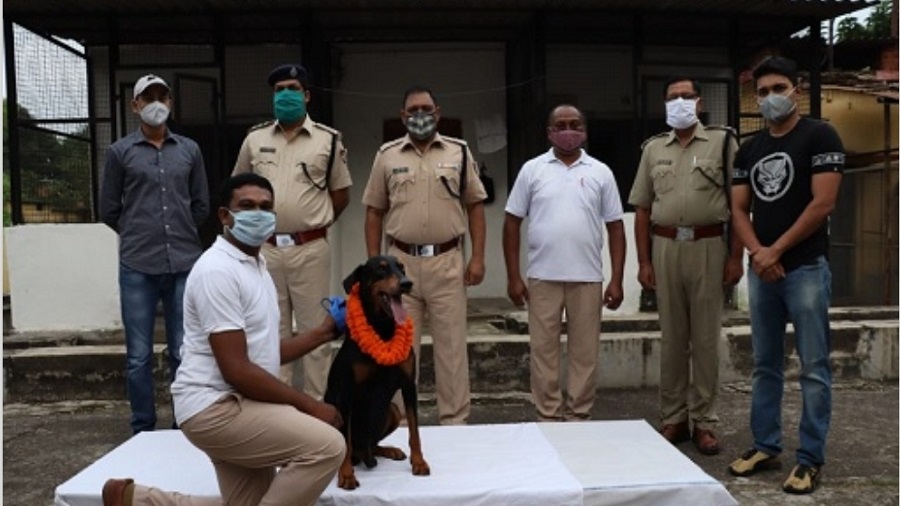 ---
---
Shakti, a 10-year-old Doberman, who was with Railway Protection Force as a tracker for a decade, retired from active service on Thursday, but found a new home days later with Jharkhand Animal Welfare Society that has decided to adopt him.
Shakti was accorded a ceremonial farewell at the RPF post near Tatanagar railway station on Thursday. On Saturday, Jharkhand Animal Welfare Society (JAWS got formal custody.
JAWS deputy secretary Utkarsh Kashyap said in the past, retired RPF dogs were euthanised through intravenous injections if they weren't bought in an auction.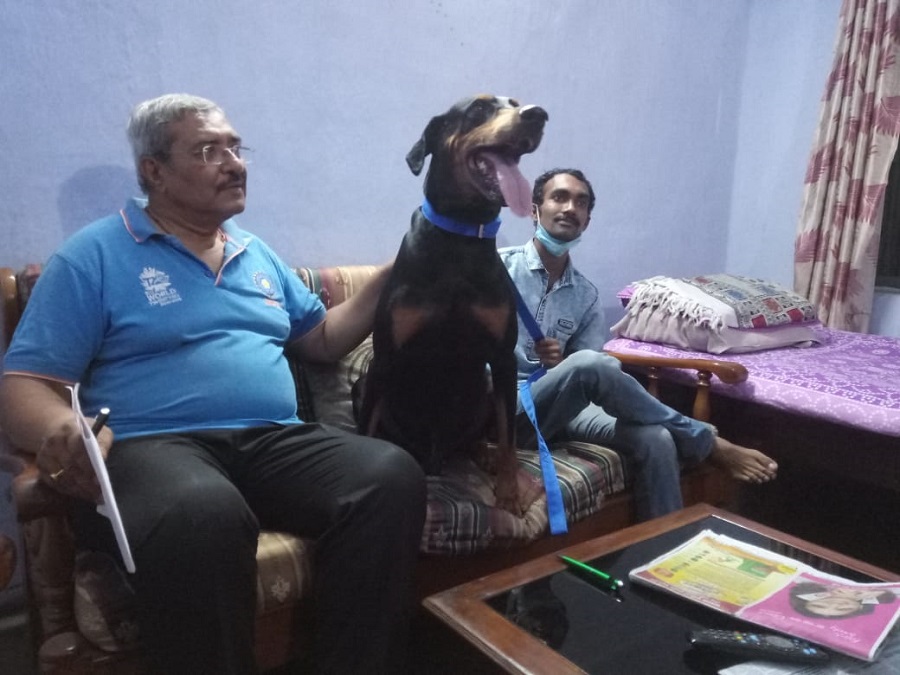 "JAWS president Arun Kumar Jha intervened and wrote to RPF national headquarters in 2009 for changing the practice. This led RPF to amend the policy of auctioning retired dogs at a minimum price of Rs 150 and make their adoption smooth through local animal welfare associations," he told The Telegraph Online after taking custody of the dog.
Shakti is the third RPF dog to be adopted by JAWS, one of the oldest animal welfare associations of the steel city.
Earlier, two RPF sniffers _ Nidhi and Diana _ were also adopted by the animal welfare outfit.
As per RPF records, Shakti won several laurels in his career. Born in July 2010, the Doberman has solved many theft cases, murder mysteries and rape cases in railway jurisdiction under Chakradharpur division of South Eastern Railway.
JAWS undertakes various animal welfare activities. In June and July, it was involved in the campaign to save street dogs by providing reflective collars to strays. The campaign was undertaken in collaboration with a Ranchi-based animal welfare organisation, Mission Trust, and Pawsitivity of Indore.
As many as 70 reflective collars were put on strays as a result of the campaign.
Recently, JAWS volunteers rescued two Indian Rick pythons near a residential apartment on NH-33 at Pardih. The snakes were later released at the Dalma Wildlife Sanctuary.