Road-safety alert at liquor shops
East Singhbhum district administration orders all liquor shops in Jamshedpur to paste posters on road safety rules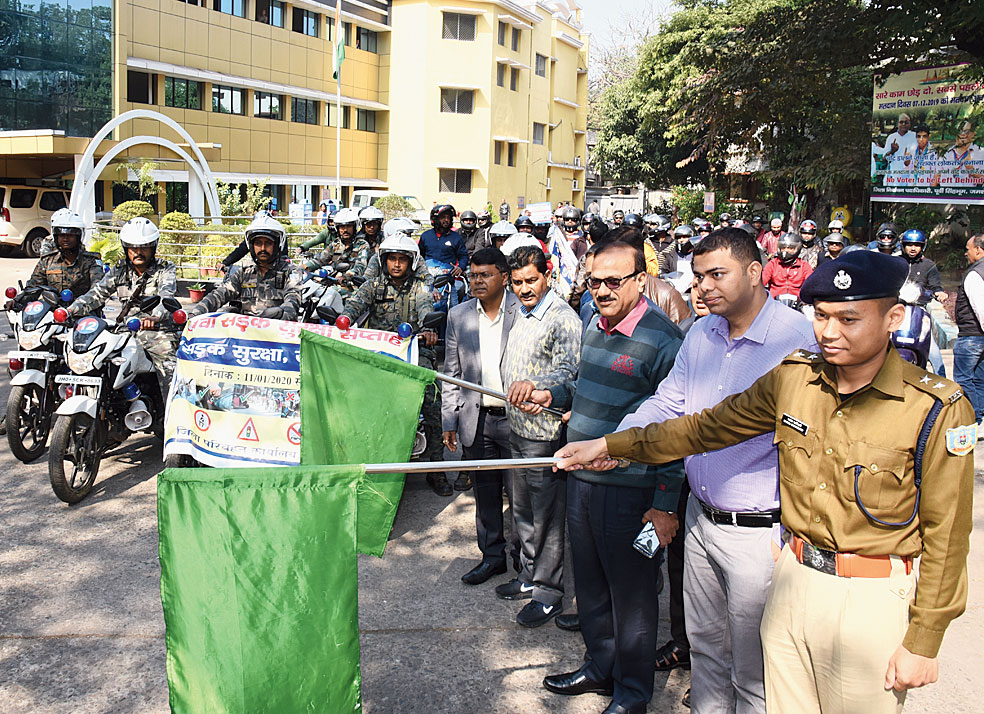 ---
---
Tipplers, learn about the risks of drunken driving from liquor shops.
In a unique move during the ongoing road safety week celebrations, East Singhbhum district administration has ordered all liquor shops in the steel city and district to paste posters on road safety rules.
"We have asked Jamshedpur excise assistant commissioner Manoj Kumar to ensure all liquor shops have a poster on road safety rules at a prominent place on/near their establishments that people coming to buy liquor can easily read. Our deadline is January 18," said East Singhbhum DC Ravi Shankar Shukla.
East Singhbhum district has 98 IMFL licensed shops, 51 country-made liquor shops and 15 spicy liquor shops.
"The simple aim of the poster is to make people aware that they would be prosecuted if found violating traffic rules during police checking. We will soon press into service breathalysers during traffic checking and act against drunken driving and over speeding," said Shukla.
The district administration also directed the National Highways Authority of India (NHAI) project director to display the contact numbers of drivers of 108 ambulances along various stretches of NH-33 in the district.
"We have the toll-free 108 number for ambulance service but we the personal mobile number of the 108 ambulance drivers would ensure people can directly contact a driver in an emergency," the DC said.