Ranchi railway station to get baggage scanner
Some worry if 1 scanner can handle 40 trains a day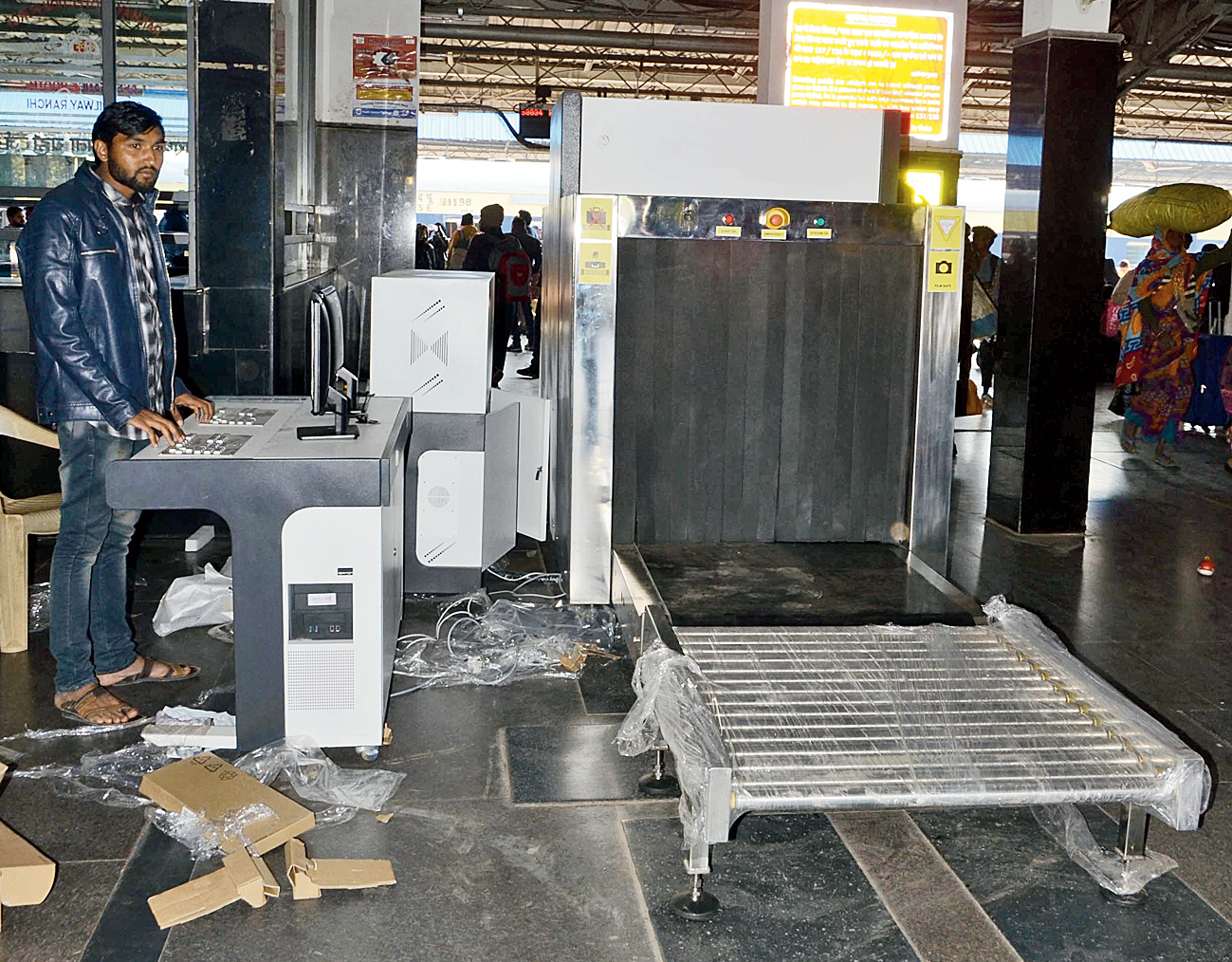 The scanning machine being installed at Ranchi station on Friday.
(Prashant Mitra)
---
Ranchi
|
Published 21.12.18, 07:40 PM
|
---
This New Year, Ranchi the railway station will get a state-of-the-art x-ray baggage scanner. The gadget is currently being installed at the entrance.
Railway officials said once the installation process is complete, which is likely to happen in a couple of days, Railway Protection Force jawans will be trained on how to use it.
Ranchi rail division PRO Suhash Lohkare said, "The Rs 22-lakh machine is likely to be made operational by the first week of January. Once it becomes fully functional at Ranchi station, another one will be installed at Hatia station, around 7km away."
RPF inspector Amitabh Anand Bardhan said the scanner would go a long way in making the station safer. "Once the scanner is installed, we will close the gate near the ticket counter and have just one entry to the station," he said.
Jharkhand Passengers' Association secretary Prem Kataruka welcomed the move, but stressed on the need to make proper arrangements to ensure that it functioned smoothly and passengers did not face difficulties because of it.
"Introducing a scanner is a great move, but authorities should ensure that passengers are not harassed. As many as 40 trains originate from the station. Proper steps should be taken to ensure that passengers do not miss trains because of scanning," Kataruka said.
A railway official, however, questioned its purpose. "The doorframe metal detector at the station's entrance is just for show. On many occasions, people have passed through it carrying items which are banned," the official alleged.