Ranchi hotels see light at the end of lockdown tunnel
Radisson Blu, Capitol Hill and other establishments hope to see guests once corporates allow travel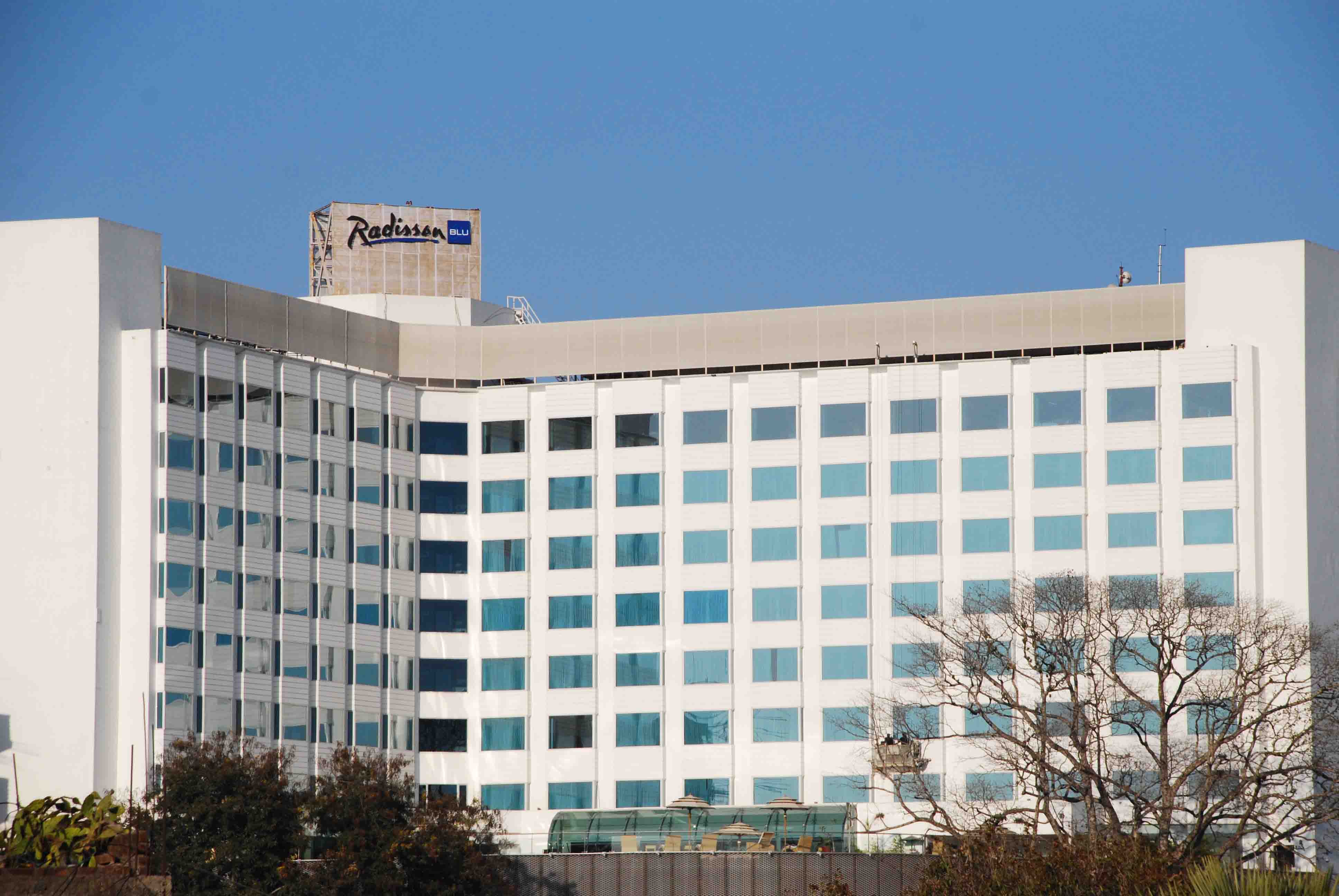 Hotel Radisson Blu on Kadru diversion in Ranchi.
Manob Chowdhury
---
Ranchi
|
Published 05.06.20, 02:22 PM
|
---
The hospitality industry is keeping its fingers crossed, hoping that with the further easing of lockdown restrictions, expected from next week, guests would start trickling in, propelling a gradual revival of the sector.
But hotel managements and their staff also realise that business would pick up substantially only when corporates allow their employees to begin travelling.
"We are ready to welcome guests but the business will pick up only when the corporate movement starts," said Karanveer Bhatia whose family has been in the hospitality business for years.
The Bhatias own two sought-after hotels in Ranchi, Capitol Hill with 48 rooms, on Main Road, and Capitol Residency, an 85-room business hotel on Station Road known for its cosy bar and the variety of its lunch buffets.
"Most of the guests we receive in Ranchi are from the corporate sector who come here on business purposes," Bhatia said.
Guests, he noted, had stopped coming after the coronavirus outbreak, sometime in March. But with flight operations having resumed from May 25, Bhatia hoped that corporate travelers would be seen soon.
The state capital Ranchi is strategically located, making it a centre-point for road trips to, say, Jamshedpur, about 140km away, or Hazaribagh at a distance of 135km, or Dhanbad-Bokaro, that is a four-hour drive.
Shantanu Guha Roy, general manager of Radisson Blu, the state capital's only five-star hotel with 115 rooms and three restaurants, agreed.
"The hotels are empty for over the past two months and we received only 10 guests who returned to India from abroad under the Vande Bharat Mission. They had to spend seven days, half of their mandatory quarantine period, at our hotel," he said. All tested negative for Covid-19 infection and subsequently left for their respective homes. Radisson Blu, on Kadru diversion off Man Road, is the relative newbie _ it came up in 2008, and is the residence of choice for the Indian Test and ODI squad.
In pre-Covid times, whenever there was a match at the state-of-the-art JSCA cricket stadium at Dhurwa on the outskirts of the city, BCCI would book all the rooms in the hotel months in advance. Even regular guests of the hotel weren't allowed bookings at the time.
Guha Roy said after flight operations resumed, Ranchi has so far seen very little corporate visitors. "Those who may have come on urgent work in Ranchi city went back the same day. They did not find it necessary to stay back," he said.
In the post-Covid scenario running hotels can be challenging, given the norms that have been set in place.
"We have to maintain the hotels, which is a costly affair. Moreover, we also have to follow prescribed norms in view of the novel coronavirus pandemic now," said Bhatia, adding, for instance, they have had to buy several sanitising machines.
Guha Roy admitted that the new measures would entail extra costs, but said Radisson was ready to follow all norms to ensure safety of its guests.
"The guest flow to hotels is unlikely to pick up unless hassle-free multicity travel is assured," opined Chandrant Raipat, who owns two hotels, Green Acres on Airport Road with 24 rooms and an exclusive vegetarian restaurant, and Green Horizon on Station Road with 48 rooms.
"Many people come to Ranchi by air and go to Jamshedpur, Dhanbad and Hazaribagh for business purposes," he said, explaining why easy commuting was essential to revive the hotel business.
But he felt it would be relatively easier to run establishments in non-containment zones. "We have incurred huge losses during the lockdown. A fresh beginning has to be made now," Raipat said, adding that he hoped corporate travel would resume soon and hotels would run with reasonably good occupancy.