Rain and thunderstorm to kill heat wave in Jharkhand
Maximum temperature in Ranchi and adjoining areas hovering around 38-39°C for the last 48 hours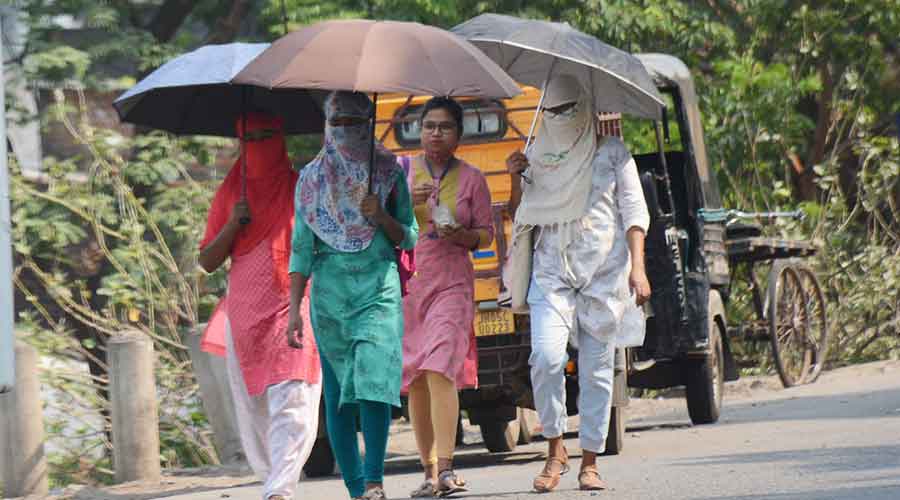 ---
---
Most places across Jharkhand which has been experiencing extreme heat with day's reading hovering over an oppressive 40 degree Celsius for the last few days can hope for a respite.
IMD's Ranchi Meteorological Centre issued an alert of rain and thunderstorm activity in northern, southern and central Jharkhand for three days from Thursday.
"Jharkhand is under the influence of two weather systems. A north-south trough runs from east Bihar to south coastal Odisha at 1.5 km above mean sea level. Another cyclonic circulation lies over Bihar and adjoining eastern Uttar Pradesh extending upto 0.9 km above mean sea level. The twin systems would trigger widespread thundershowers across Jharkhand for three days from Thursday, "said Abhishek Anand, deputy director of Ranchi Meteorological Centre.
Dry weather was prevalent over Jharkhand for the last few days. 
Jamshedpur and its adjoining areas have been witnessing over 42°C, three notches above normal for the last two days.
Weathermen said a moderate heat wave condition was prevailing in some pockets of southern Jharkhand.
Palamau headquarters, Daltonganj, was also witnessing extreme temperatures of around 42°C for the past two days.
Statistics revealed that most places across Jharkhand including Bokaro, Dhanbad, Ramgarh, Pakur, Dumka, Deoghar, Koderma, Simdega and Chaibasa in West Singhbhum have been registering 40 °C and above for the last two days.
The maximum temperature in Ranchi and its adjoining areas was hovering around 38-39°C for the last 48 hours.
IMD's Patna Met Centre and the regional office at Alipore in Calcutta also predicted thunderstorm and rainfall activity over Jharkhand for three to four days from Thursday.