Private hospitals still have vaccine stocks in steel city
District officials want access to unused stocks for use in govt health centres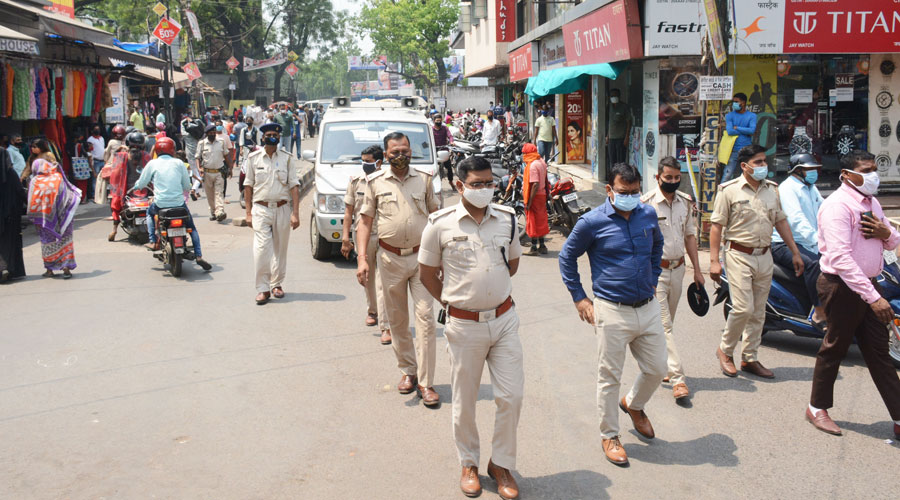 ---
---
The East Singhbhum district health authority, battling a shortfall in vaccine doses, has sent an SOS to Ranchi seeking directives to retrieve unused vaccines stocks from private hospitals so that these can be administered at public health centres, the district civil surgeon indiccated on Wednesday.
In Jamshedpur, where the civic authorities and police have launched a drive to impose strict Covid safety norms, there are 20 government-run vaccination facilities. As many as 11 of these are in the steel city.
The district is waiting for a fresh supply of the Covishield vaccine and, as reported in The Telegraph Online, the state is expected to receive the next lot after two days.
But the 27 private health facilities that are providing the vaccine at a price of Rs 250 per dose are yet to exhaust their stocks.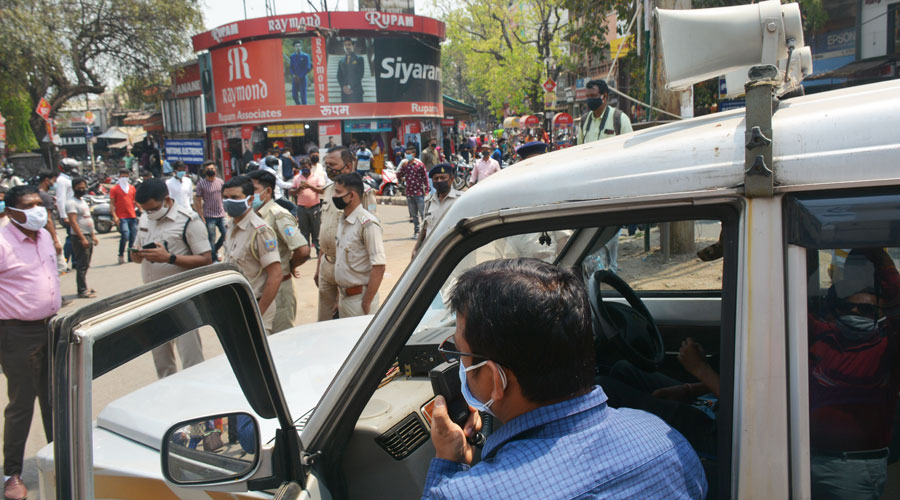 District civil surgeon A.K. Lal said they were awating a directive from Ranchi on using the unused stocks of private clinics.
"While stocks have run out at government-run centres, in most private health facilities, Covishield vaccine vials are lying unutilised. Tata Main Hospital still has 1,800 vials of Covishield. Similarly, Tata Motors Hospital has 1,940 vials of the vaccine. This is why we have written to the concerned authorities in Ranchi," he said.
Lal said vaccination was carried out out at 3 of 20 government-run centres on Wednesday, but only those schedule for their second dose were served.
Police and officials of Jamshedpur Notified Area Committee (JNAC) hit the streets of the steel city on Wednesday to ensure strict adherance to Covid protocols. They are also spreading the word about the state government's latest orders as per which all government and private schools are to remain closed and all shops, restaurants, clubs and bars would have to down shutters by 8pm from Thursday onwards.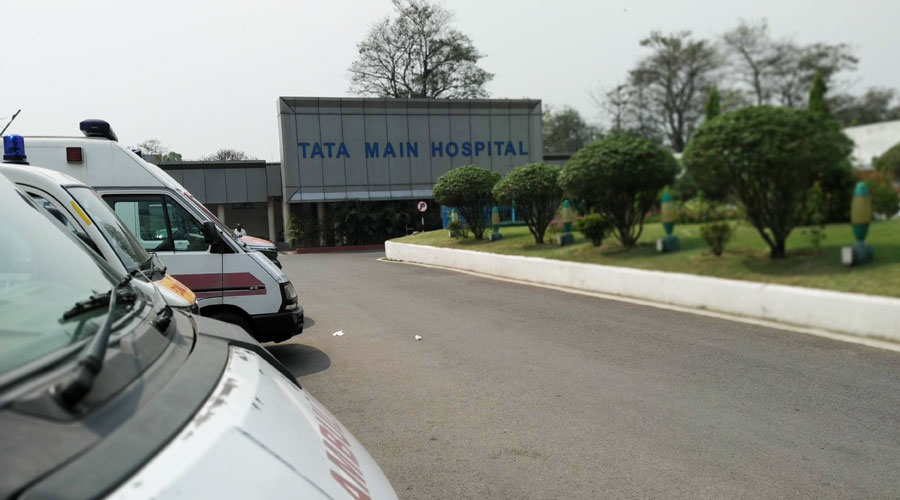 JNAC offiials, accompanied by magistrates and police, went around Sakchi and Bistupur markets on Wednesday. Armed with a public address system, they spoke about the new guidelines and asked people to follow them.
The team, led by JNAC special officer Krishna Kumar, asked the eateries to serve only packed food, and instructed shop owners to allow a maximum of five persons inside their premises. "We will impose fines on shopkeepers from Thursday if they don't abide by the guidelines," said Kumar, adding that as per the state government's directive night curfew would be imposed between 8pm and 6am .
Covid claimed as many as three lives in East Singhbhum during the past two days. On Tuesday, the district recorded 191 new cases. District health officials said 60 new cases were recorded till Wednesday evening.