Petrol pumps to stay shut on Tuesday to demand VAT cut
Over 1,400 outlets won't sell fuel from 6am to 6pm, but ambulances and govt vehicles will be served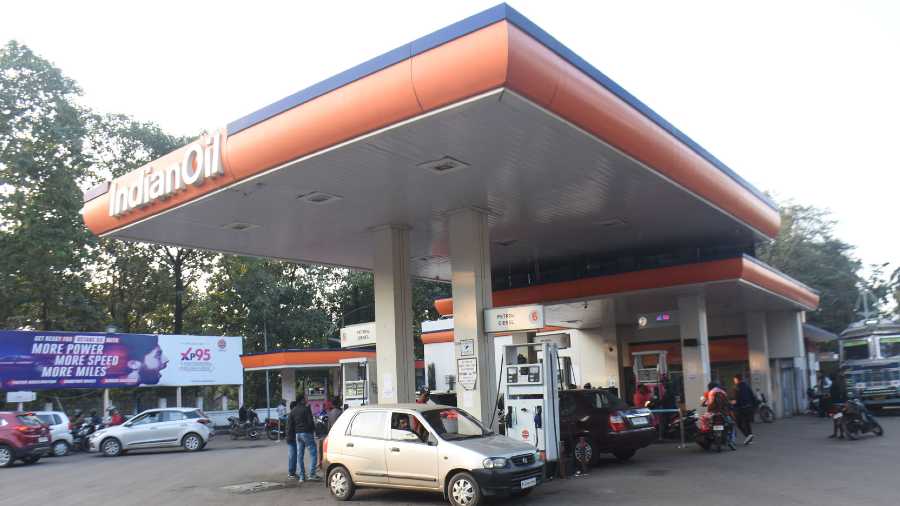 1,400 petrol pumps of Jharkhand will remain closed on Tuesday.
Gautam Dey
---
Published 20.12.21, 07:02 PM
|
---
Over 1,400 petrol pumps of Jharkhand will remain closed on Tuesday as petroleum dealers will stage a day-long strike to demand that the state government reduce VAT on diesel and stop the sale of adulterated fuel in the name of biodiesel.
Dhanbad-based Ashok Singh, the state president of Jharkhand Petroleum Dealers' Association, said, "The present rate of VAT of 22%  on diesel is too high. We have demanded that the state government bring it down to 16%."
He said a delegation of members of the association met state finance minister Rameshwar Oraon in Ranchi to air their grieveances and asked him to constitute a committee to look into their demands. But since the government had not responded, the association had been compelld to go ahead with the strike.
"No sale or purchase of petroleum will be carried out tomorrow (Tuesday) between 6am  to 6pm at any petrol pump in the state. However, ambulances and vehicles carrying milk and dairy products, and vehicles belonging to the administration would not be denied fuel in case of need," Singh said.
He elaborated that in 2015-16, the monthly sale of diesel was to the tune of 1,28,000 kilo litre. That figure has now come down to about 1,16,000 kilo litre. "Imagine the kind of losses we are incurring," he said, citing how the state government was also sitting on crores of unpaid dues for buying fuel on credit for running government vehicles. "In every district, two to three petrol pumps are tagged for providing fuel to government establishments on credit. But bills worth over Rs 30 crore are pending with the government for the last one year," he said.
Sharad Dudani, general secretary of the association, said, "Due to the high VAT charges on diesel  in Jharkhand, majority of bulk purchasers like transporters are buying fuel from neighboring states."
He said that if the government did not act on their demands after Tuesday's strike, they would decide on the future course of action in Ranchi on December 31 at a meeting of the association.
Notably, speaking on the issue a few days ago, the state finance minister had ruled out reduction of VAT on petroleum products, saying that the Hemant Soren-led government had not imposed any fresh taxes, but was was continuing with rates fixed by the previous BJP government led by Raghubar Das. He also blamed the Centre, claiming that the responsibility of controlling fuel prices lay solely with it.