Protester dies outside Jharkhand minister house
The deceased, Kanchan Das, was participating in the dharna outside the Dumka residence of welfare minister and local MLA Louise Marandi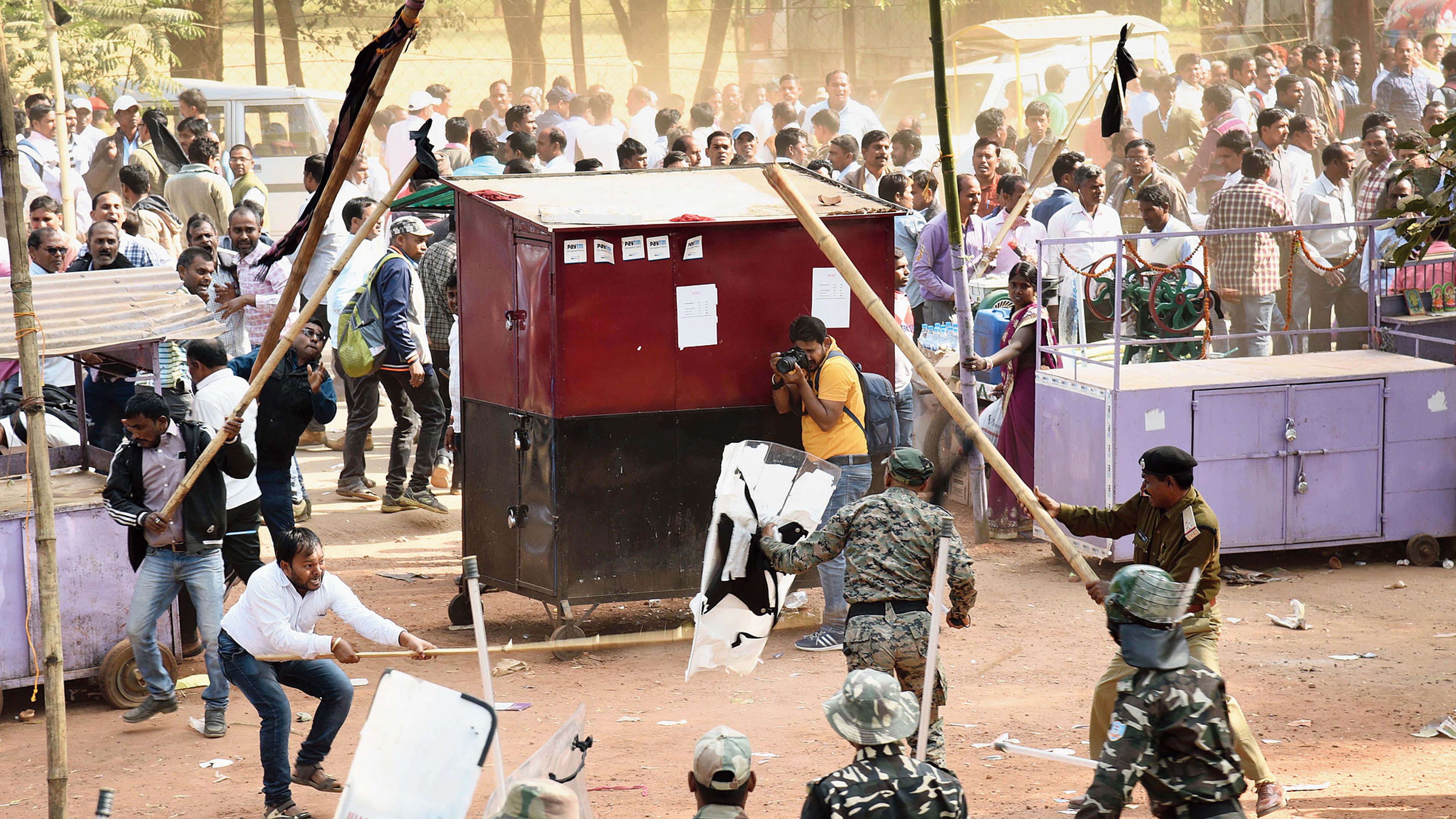 ---
---
A para-teacher who was on a night-long sit-in outside the residence of a Jharkhand minister in her constituency was pronounced dead on Sunday morning with fellow protesters claiming he had died of cold.

As many as 67,000 para-teachers have been agitating across the state for the past three months for regularisation of their services and to seek fulfilment of other demands.
The deceased, Kanchan Das, 40, was participating in the dharna outside the Dumka residence of welfare minister and local MLA Louise Marandi.
Hathia Pathar in Dumka town, around 275km from here, had recorded a minimum temperature of 12°C — two degrees above normal — on Saturday.
Dumka civil surgeon Dr S.N. Jha has neither denied nor confirmed the report of cold death. Security outside the minister's home has been beefed up.
Currently, the teachers are staging indefinite dharnas outside residences of various MLAs and MPs.
Das, a native of Nonihat, worked at a government middle school in Chinadangal under Ramgarh block of Dumka district since 2005.
He was among para-teachers who had been staging rotation dharnas outside Marandi's home since November 22.
On Saturday, he and six others spent the night in a makeshift tent. When he didn't wake up in the morning, fellow protesters rushed him to hospital. "He (Das) was declared dead on arrival. The cause of death can be ascertained only after a post-mortem," said a doctor at Dumka Sadar Hospital.
District police chief Y.S. Ramesh said Das had health issues and despite that, he had taken part in the night sit-in. He may have died because of underlying conditions, the officer indicated.
Colleagues of Das, however, said they found blood oozing from his nose. They insisted that it was a strong indication that Das had succumbed to the harsh weather.
Minister Louise who is in Ranchi said she had come to know about the "unfortunate incident" in the morning.
"I am in touch with the district administration. Once the chief minister returns from Dubai, we will meet him to find a way to meet demands of para-teachers," she added.
Para-teachers have demanded Rs 25 lakh as compensation for the bereaved family.
"One among us is dead. But, we will remain strong.
We will intensify our agitation," said protester Sanjay Mandal.
Former chief minister and Leader of Opposition Hemant Soren deplored the Raghubar Das government for its "indifferent attitude" towards para-teachers.
"This government is a hypocrite. On the one hand, it says it is not financially able to meet the demands of para-teachers; on the other hand, the chief minister stays busy with foreign trips," Hemant told reporters.
Last rites of Das were attended by Opposition JMM's Rajmahal MP Vijay Hansda.