Number of active Covid cases drop in Ranchi, East Singhbhum and Dhanbad
Caseload remains the same as state reports as many recoveries as fresh cases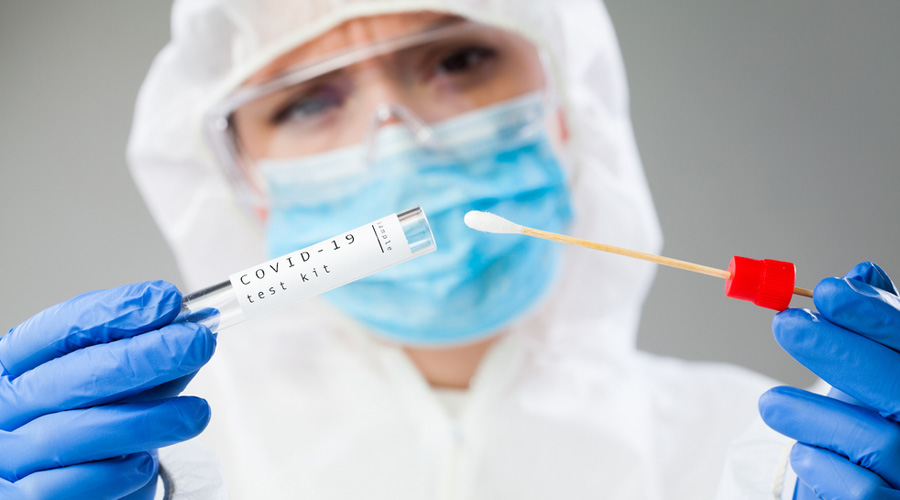 ---
|
Ranchi
|
Published 14.01.21, 11:45 AM
---
The count of active cases of Covid-19 infection dropped on Wednesday in three of the worst affected districts in Jharkhand – Ranchi, East Singhbhum and Dhanbad. However, the number of patients remained the same in Jharkhand as the state reported as many recoveries as fresh cases on the day, government data revealed.
As per figures compiled by the National Health Mission (NHM), as many as 152 people were found infected in the state on Wednesday and the same number of patients recovered. Ranchi reported 77 cases against 82 recoveries, while East Singhbhum reported 15 cases against 18 recoveries. As many as nine people were found infected in Dhanbad, while 18 patients recovered there.
As per a bulletin released by the NHM, at least seven of 24 districts in Jharkhand did not report even a single case of Covid-19 infection on the day. More than 3000 people were tested for the viral infection in these seven districts, NHM data stated.
Barring Ranchi, Hazaribag and East Singhbhum, all the remaining 21 districts either reported a single-digit-spike or did not report any fresh case on the day. As per government data, at least 660 people were battling the infection in Ranchi, while 156 were infected in East Singhbhum. The remaining 22 districts had less than 100 active cases of Covid-19 infection.
No casualties were reported on the day in Jharkhand, keeping the Covid toll at 1048, the NHM stated in its bulletin. Of the 1048 Covid deaths in Jharkhand so far, East Singhbhum has reported 355 casualties and Ranchi has reported 223 deaths.
The government on Wednesday tested swab samples of 11,771 people and more than 1 per cent of them were found infected. So far, the state has collected swab samples of over 50 lakh people and tested 49.89 lakh of them. As many as 117240 people have been infected by the virus in Jharkhand so far and 114836 of them have recovered.
As per government data, the growth rate of the virus in Jharkhand was 0.12 per cent against the national average of 0.14 per cent. The doubling rate in the state was 560.23 days against the national average of 507.45 days. The Covid recovery rate in Jharkhand was 97.94 per cent, which is better than the national average of 96.50 per cent.