Non-teaching staff of Binod Bihari Mahto Koyalanchal University boycott work, demand home quarantine
Employees fear Covid-19 infection after MLA, journalist test positive in Dhanbad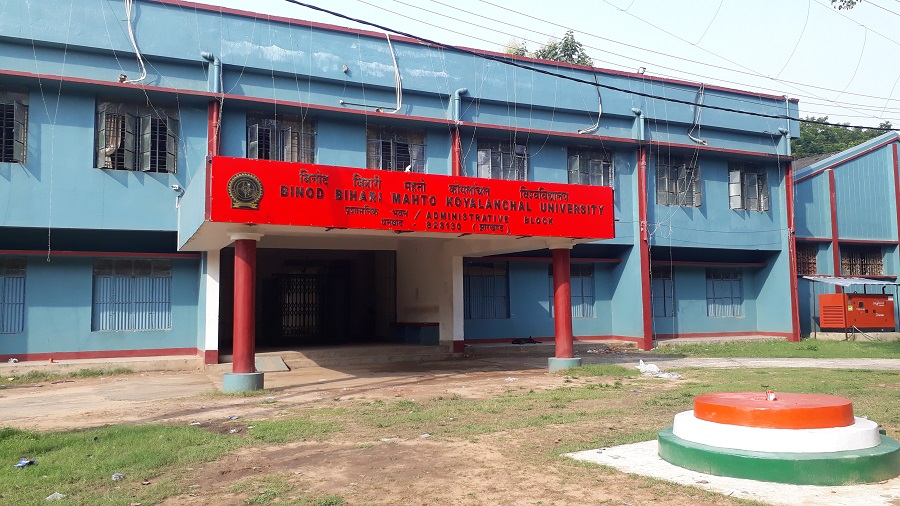 ---
Dhanbad
|
Published 13.07.20, 09:09 PM
|
---
The fear of being infected from Covid-19 among the non-teaching staff of Binod Bihari Mahto Koyalanchal University and the subsequent demand for home quarantine is set to take its toll on the functioning of university and colleges.
Around 250 non-teaching staff of the university, including those working at the varsity headquarters at Babudih as well as over 30 different colleges situated across Dhanbad and Bokaro, are boycotting work and demanding reversal of disciplinary action taken by vice-chancellor Anjani Kumar Srivastava against two non-teaching staff, Kundan Mishra and Jaideo Bauri.
Notably, the VC cancelled the deputation of the duo on Saturday and sent them back to their original place of posting at BSK College Maithon Dhanbad and RSP College, Jharia, respectively.
The non-teaching staff who held a meeting on Sunday under the chairmanship of Jharkhand Rajya Vishwvidyalaya Mahavidyalaya Sikshketar Karmachari Mahasangh president Anil Kumar charged that the duo was penalised because they stayed away from the office on Saturday in fear of being infected from the Covid-19 virus.
Talking to The Telegraph Online on Sunday, Kumar said, "A meeting of university syndicate was held at the university office on July 7 under the chairmanship of vice-chancellor during which food cooked at the circuit house was brought".
"The circuit house was sealed the next day. JMM MLA Mathura Prasad Mahto who held a meeting in the circuit house was found positive and later admitted to a Covid hospital. So, we demanded to go on home quarantine in order to ensure that we and our family members are safe," said Kumar, adding that a journalist who visited the university during the same day was also found Covid positive on May 9.
"The Aarogya Setu app indicated many of our staff are in danger of infection and thus we have demanded work from home facility, which is already in function at other universities like Vinoba Bhave University and Kolhan University. However, the university instead took disciplinary action on two of the staff, compelling us to boycott work," said Kumar.
"The vice-chancellor himself had undergone a test for Covid-19 but when we demanded home quarantine or test facility for us, disciplinary actions were initiated," he further charged.
Denying that the disciplinary actions were taken for demanding home quarantine, VC Srivastava said, "Only the deputation of the two staff has been cancelled and they were sent back to their colleges as they were involved in leaking secret information of the university."