No psychiatrist visited Ranchi's Birsa central jail since 2020 lockdown 
Not enough doctors to continue weekly visits, explains RINPAS senior consultant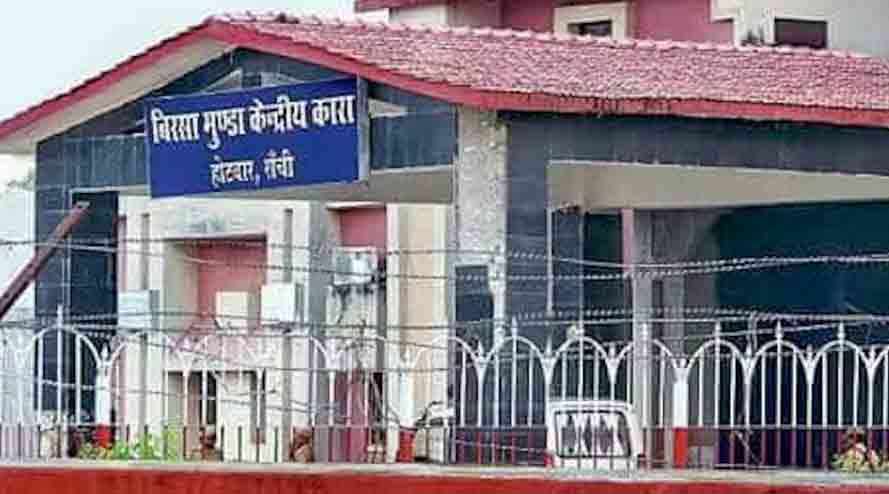 Birsa Munda Jail
File Picture
---
Ranchi
|
Published 24.11.21, 06:46 PM
|
---
Prisoners suffering from mental illnesses at the Birsa Munda Central Jail in Ranchi have not been treated by a professional psychiatrist since the enforcement of the first Covid-induced lockdown in March 2020, jail authorities admitted on Wednesday, adding that at least seven to eight new inmates who are moved to the prison every month suffer from severe mental health disorders.
The superintendent of Birsa Munda Central Jail, Hamid Akhter, said a mental health expert from Ranchi Institute of Neuro Psychiatry and Allied Sciences (RINPAS) used to visit the prison every week before the Covid-19 pandemic, but no doctor had come to the jail since early 2020 despite several requests made by the jail administration.
"We wrote to RINPAS thrice in the past one year or so, but the psychiatry institute refused to send doctors to the jail. RINPAS authorities insisted that we send prisoners to the hospital for check-up," said Akhter, adding that ferrying mentally-ill prisoners to RINPAS and back would be a risky affair as most of the prisoners turn extremely violent when they suffer from bouts of mental health disorders.
The alleged suicide of a 32-year-old undertrial at the hospital cell of Birsa Munda Central Jail last week exposed the lack of medical assistance for prisoners suffering from mental health disorders. The prisoner, who purportedly killed himself, was kept in the hospital cell and was being treated by doctors who did not specialize in psychiatry.
"Mental health issues are common in jails. Many prisoners suffer from moderate to major mental health disorders and often turn violent," said Akhter, adding that the Birsa Munda Central Jail has a tie-up with RINPAS for treatment of all prisoners who need mental health assistance.
Doctors at RINPAS, however, blamed lack of manpower at the hospital for not being able to send psychiatrists to the jail. Dr Siddharth Sinha, senior consultant, neuropsychiatry at RINPAS, said only six doctors were running the show at the hospital, and sending a doctor to the jail would mount more pressure on the already overworked doctors.
"At least 300 patients visit RINPAS for treatment every day, and there are only six doctors at the hospital to attend to them. If the jail authorities bring prisoners to the hospital, then they will definitely be treated and provided medicines," said Dr Sinha.
As per figures with the jail authorities, there are over 3,600 prisoners in the Birsa Munda Central Jail and around 1,200 of them are convicts.