No place for morning walks as Jubilee Park closed down
Hundreds of morning walkers, yoga enthusiasts and joggers were found heading back home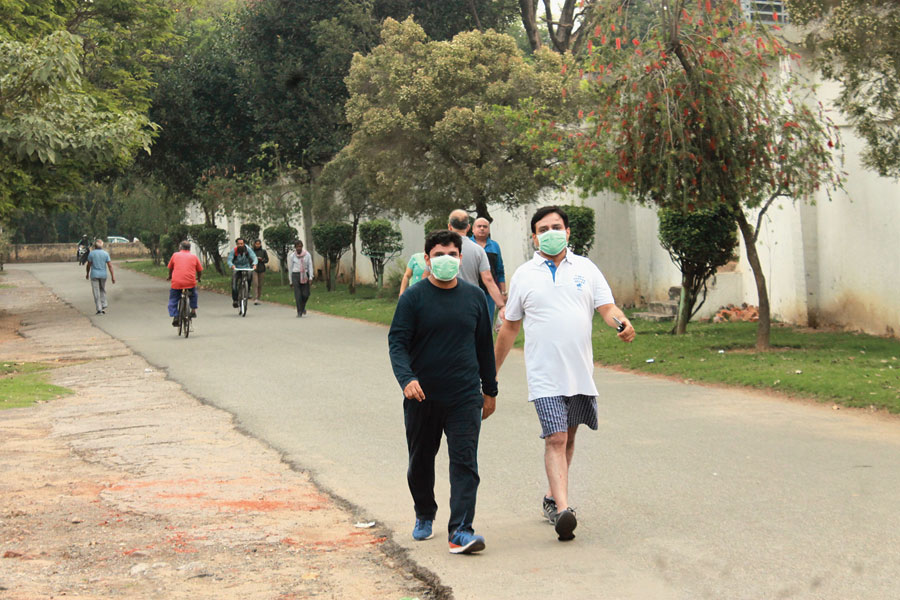 ---
---
Park bandh (Park's shut), a man in his forties was found saying over phone dejectedly on Tuesday morning in front of the closed gates of Jubilee Park.
Hundreds of morning walkers, yoga enthusiasts and joggers were found heading back home from Jubilee Park with long faces as Tata Steel closed down the green lung after Jharkhand state government's Monday directive to close public places as a precautionary measure against novel coronavirus.
Jubilee Park, JRD Tata Sports Complex, Jubilee Amusement Park, Children's Corner, Tata Zoological Park, Bhetya Park and Nildih Park, along with other major public places, were shut down as per the directive till April 14.
Park regulars are a disappointed lot.
Some said they could go to Marine Drive but some stretches were too polluted. Some people preferred to stay at home. Some senior citizens were furious that places such as Jubilee Park, one of the few options to walk and meet friends every morning, would now stay shut.
Anish Agarwal, a travel agent who returned disappointed from Jubilee Park with five of his friends on Tuesday, questioned why such strict steps without a single Covid-19 case in Jharkhand.
"I agree public health is a serious issue, but why shut parks and not malls? Awareness against novel coronavirus could have been made more effective instead of imposing a shutdown."
Hotelier Anil Khemka who resides in Kadma said no open place apart from the parks were fit for a jog or a walk. "I am going home," he said.
Tata Steel vice president (human resources) Suresh Dutt Tripathi was also seen taking a walk near Sacred Heart Convent School.
Under point 12 of the state government's advisory, malls, which are also public places, can be open provided they take precautions. A number of retail stores were open. The P&M Hi-Tech City Centre mall was open but visitors were few. The mall staff took precautions such as wearing masks and making visitors use hand sanitizers on entry. But the mall's multiplex, PJP Cinepolis, was shut as per the government directive.
"We hope things improve soon," said Somen Bhattacharjee, official of P&M Hi-Tech City Centre Mall.