NIA arrests man linked to human trafficking gang in Khunti
Top agency also nabs another for having role in murder of four cops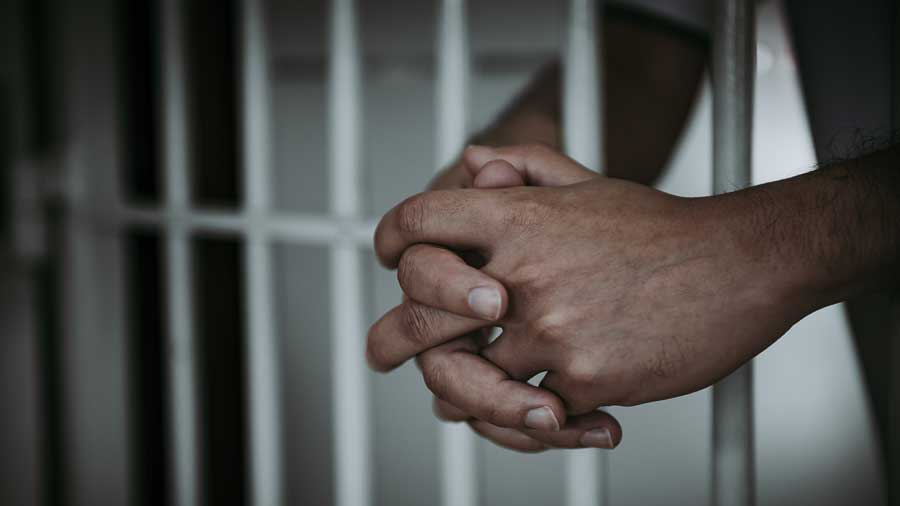 ---
Ranchi
|
Published 05.02.21, 09:56 PM
|
---
The National Investigation Agency (NIA) on Wednesday arrested 41-year-old human trafficker identified as Shiv Shankar Ganjhu alias Shankar, from Ganaloya village in Khunti,in connection to a case pertaining to running a trafficking racket under the guise of placement agencies. 
The NIA has produced him in a special court in Ranchi and took him into custody for four days for further questioning.
Shankar is the brother of trafficking kingpin Panna Lal Mahto. 
In a statement issued in the night, the central agency  said, "The accused Shiv Shankar Ganjhu was the owner of two placement agencies, namely M/s Laxmi Placement Service & Birsa Security and Placement, which were being operated by his brother and notorious kingpin of human trafficking racket in Jharkhand and Delhi, Panna Lal Mahto who was earlier arrested in the case."  
The statement further added that the case against Shankar was filed by state police in anti-human trafficking unit (AHTU) on July 19, 2019 under section 363, 370(3)(4)(5)(6), 370(A), 371, 374, 120B, 420, & 34 IPC and sections 16, 18 of Bonded Labor System (Abolition). 
On March 4, 2020, NIA re-registered the case to take up the investigations.
"The accused had played a significant role in trafficking minors from Jharkhand. During investigation, it was revealed that other accused Panna Lal Mahto and his wife Sunita Devi were operating a big human trafficking racket in the guise of three placement agencies in Delhi. They used to bring poor and innocent minor boys and girls from Jharkhand on the pretext of providing them with jobs in Delhi and neighboring states, but they were exploited and were never paid the promised remunerations. The accused was today produced before the NIA special court in Ranchi and taken in police custody for four days for further investigation," the statement added.
Notably, on December 3 last year, the NIA had arrested one Gopal Oraon in the same case while Panna Lal is in jail following his arrest in June 2019.
Agency arrests man for role in killing four
In another development on Wednesday, the NIA arrested Mrityunjay Kumar Singh (34) from Chandwa in Latehar district for his alleged role in killing of four police personnel by CPI (Maoist) in 2019.
An FIR was lodged against him in Chandwa police station on November 23, 2019 under different sections of IPC and arms act and section 18 of UA (P) Act.
On the night of November 22, 2019, Maoists attacked a police patrolling party at Lukaiya More in Latehar, killing four cops and looting their arms and ammunition.
"The state police had earlier arrested and charged six accused in this case. After taking over the investigation, NIA had conducted searches at several places in the districts of Latehar, Loherdagga and Palamu. During one of the searches at the premises of Mrityunjay Kumar Singh in Chandwa, unaccounted money amounting to Rs 2.64 crores was recovered. Investigation revealed that a day before the incident Mrityunjay had met Ravindra Ganjhu, regional committee member of CPI (Maoist) at Bearjanga forest, and had provided him money for the attack," the NIA said.