NHM contract workers on strike, demand HR policy
Authorities, protestors lock horns over reinstatement of employee terminated for alleged corruption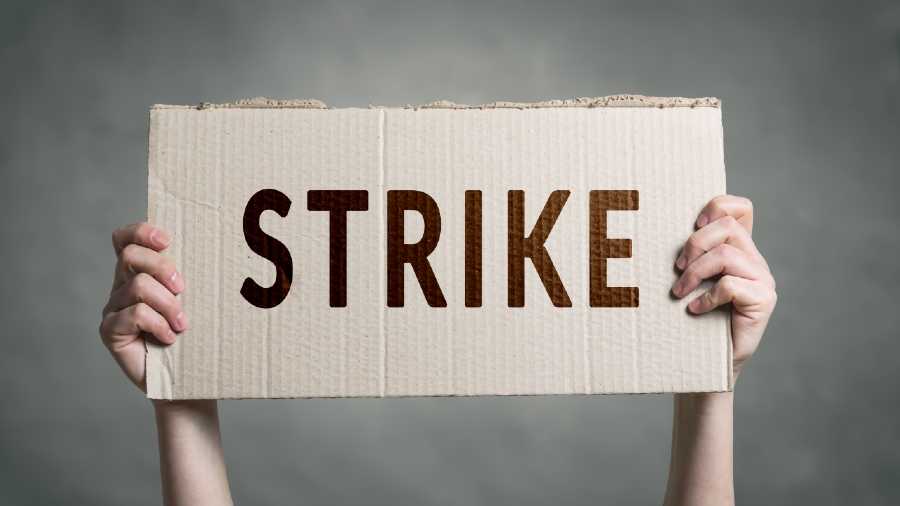 Representational image.
File Photo.
---
Ranchi
|
Published 18.10.21, 05:48 PM
|
---
An indefinite strike of contractual workers at the Jharkhand unit of National Health Mission (NHM), demanding additional remuneration for extra services during the Covid-19 crisis and implementation of an HR policy, entered its eighth day on Monday despite assurance from officials that their demands will be met.
The bone of contention, officials said, was the termination of senior contractual worker Jwala Prasad, who was allegedly involved in financial irregularities. The protestors have demanded reinstatement of the fired employee and accused senior officials of harassing him. NHM authorities, however, have stood their ground and refused to give in to any coercion for reinstating the  employee.
"We have already agreed to their demand of preparing an HR policy for contractual employees. We are also open for dialogue, but for that they will have to at least come to office," said NHM Director Bhuvnesh Pratap Singh.
Another NHM official said that the government has already announced one month's extra pay for frontline and healthcare workers who have worked during the Covid-19 pandemic.
"Isn't one month's extra salary enough? We are doing our best to keep them happy, but we need to draw a line somewhere," said the NHM official.
About the demand of reinstating the terminated employee, the official said that a termination done as a disciplinary action cannot  revoked. "If the said employee feels cheated or wronged, he is free to knock on the door of the labour court, but we will not bow to someone found guilty of financial irregularities," he added.
The protesting contractual workers have claimed that several schemes run by the NHM have been hit due to their strike, but they were not willing to resume work until the government gives them an assurance in writing about fulfilling their demands.
"They want us back because their work is getting affected. They have to give us in writing that they have agreed to all our demands," said a contractual worker.
Initially, about 140 contractual workers at NHM campus in Ranchi had gone on m strike. But gradually, contractual workers in other districts have also joined them, the protestors said. The contractual workers have also demanded a holiday on Sundays.
According to NHM officials, about 40 contractual workers are drivers, about the same number of contractual employees work as computer operators and the remaining 60 are involved in "miscellaneous" activities. The contractual employees worked without  an off day for several months during the first and second wave of Covid-19.