Minor 'raped' by relative in Ramgarh
STATE DIGEST: Girl's father approaches police after man denies allegation; Covid hospital infrastructure revamp; NGO to encourage plasma donation; graft cuffs; and youths swept away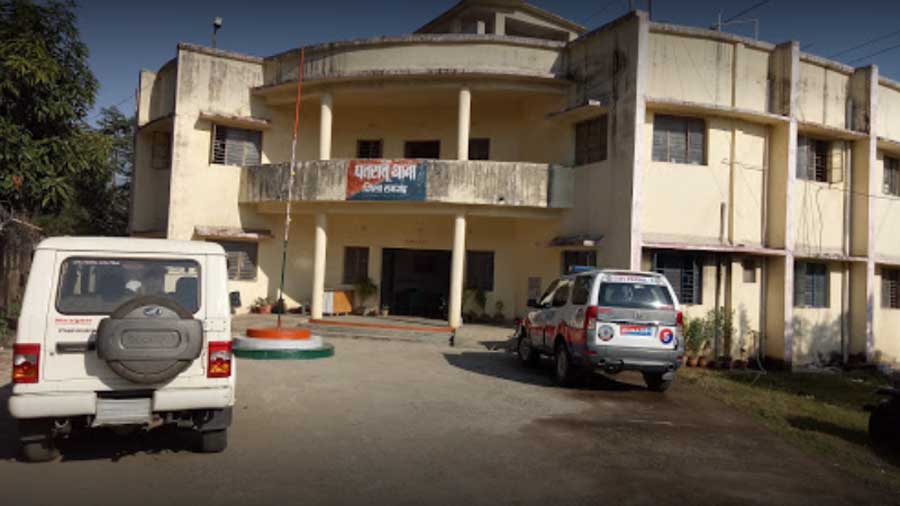 Patratu police station in Ramgarh.
Vishvendu Jaipuriar
---
Published 16.09.20, 01:04 AM
|
---
A 14-year-old girl was allegedly raped by a relative following which her parents brought her to the Patratu police station in Ramgarh on Tuesday where an FIR was lodged. The relative was identified as Deepak Rajwar, 26, who raped the minor girl on August 29.
Some village women had been witness to the crime. They complained to the panchayat, which summoned Rajwar. He admitted to raping the girl. However, he denied committing the crime on Tuesday, prompting the girl's father to approach the police.
Covid hospital infrastructure revamp
To revamp the infrastructure at the dedicated Covid-19 hospital at Dhanbad's Jagjivan Nagar, the district administration on Tuesday decided  to carry out some civil work with the help of Bharat Coking Coal Ltd. The water supply system will be overhauled, toilets repaired and campus sanitised as part of the revamp in the next 15 days. 
The decision to revamp the infrastructure was taken at a meeting under the chairmanship of deputy commissioner Uma Shankar Singh, where director (personnel), BCCL, Malikarjun Rao and others were present. 
No new patient will be admitted to the hospital for the next three days; instead, all serious patients will be sent to the Covid-19 ICU at PMCH cath lab.
NGO to encourage plasma donation
Dhanbad-based NGO Shubh Sandesh, engaged in providing counselling to those suffering from lockdown-induced depression, will now encourage people who have recovered from Covid-19 to donate plasma for the treatment of serious patients.
The district administration is preparing to launch plasma therapy for serious Covid-19 patients from next week at Patliputra Medical College and Hospital. 
Shubh Sandesh had also helped returning migrant workers reach their homes by providing them transport.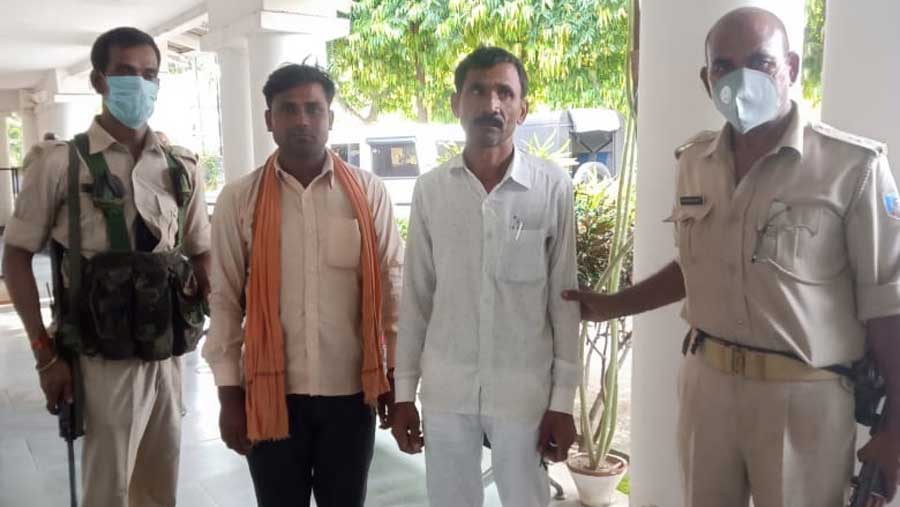 Graft cuffs
Anti-corruption bureau (ACB) officials from Palamu on Tuesday arrested the mukhiya and a member of the panchayat samiti of Baligarh at Ketar block in Bhawnathpur police station area while accepting a bribe of Rs 5,000 from a villager.
According to ACB deputy superintendent Ram Pukar Singh, mukhiya Surendra Yadav allegedly demanded the bribe from Kameshwer Singh, 56, who had taken a contract for the construction of a culvert. He contacted the mukhiya for release of the last instalment. As a bribe, Yadav had demanded Rs 5,000.
Youths swept away
Three youths were swept away at the confluence of two rain-fed rivers, the Ouranga and the Koyal, when they were bathing on Tuesday. The body of one of them, identified as Niraj, has been fished out from Bakhari in Palamau district.
Meeting on widening of road
A meeting of various stakeholders involved in the widening of a 20-km stretch of Kako Math-Gol Building road was held in Dhanbad on Tuesday. 
The meeting, led by the Dhanbad deputy commissioner, involved representatives of the road construction department, state highway authority, Jharkhand Urban Infrastructure Development Company and Dhanbad Municipal Corporation 
The meeting failed to arrive at a final decision as representatives of stakeholders such as the state urban development agency were not available. 
Two contractors, Tribeni Construction Ltd and Shivalaya Construction Pvt Ltd, are working on the World Bank-funded project. Work on widening the road has been stalled since June 17.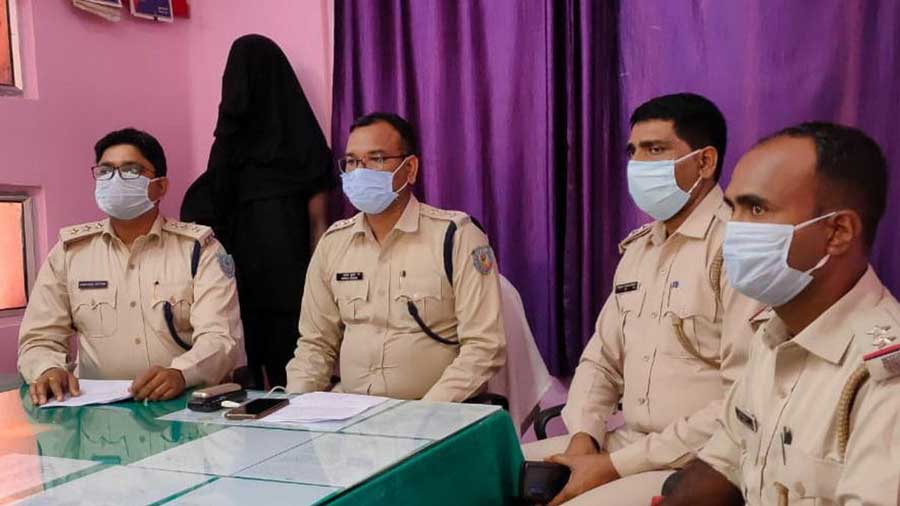 Tritiya Prastuti Committee leader held
A joint team of Ranchi and Chatra police on Tuesday arrested an alleged area commander of Tritiya Prastuti Committee (TPC) after a tip-off. 
Rajesh Mahto, or "Pahadi", was at Bachra village in Chatra's Piparwar to watch a football match. The police have seized a motorcycle and a mobile phone from him.
Officers said he was wanted in a dozen cases related to alleged extortion and violence.
BBMKU examination meeting
Binod Bihari Mahto Koylanchal University administration led by vice-chancellor Anjani Kumar Srivastava on Tuesday held a meeting with the principals of all 28 colleges where BEd and MEd examinations are scheduled from September 21 and September 24. 
Srivastava cautioned the principals against any kind of relaxation in examination norms and directed that the tests be held as per UGC guidelines. MBBS examinations are also scheduled from September 25.
BBMKU pro VC inspection
Binod Bihari Mahto Koylanchal University's pro vice-chancellor Anil Kumar Mahto on Tuesday conducted an inspection of SSLNT Women's College situated on Luby Circular Road in Dhanbad and directed all street food vendors near the college main gate to remove their stalls immediately. Social distancing norms were being flouted near these stalls.