Leaders, local residents pay tributes to Tundi MLA
Raj Kishore Mahato passed away on Wednesday while undergoing treatment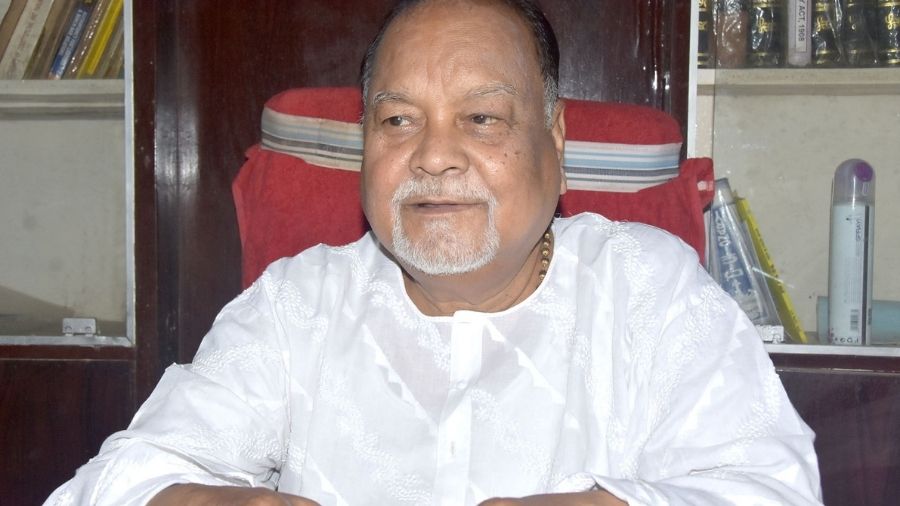 ---
|
Dhanbad
|
Published 03.12.20, 07:05 PM
---
Political leaders including AJSU supremo Sudesh Mahato, Giridih MP Chandraprakash Chaudhary and locals of Dhanbad on Thursday paid tributes to former Tundi MLA Raj Kishore Mahato, who passed away at the age of 75 on Wednesday while undergoing treatment at the Asian Durgadas Jalan Memorial Hospital. The leader died at around 8:30 pm on the day.
The politician joined active politics following the death of his father Binod Bihari Mahato, who was the founder of JMM, and contested the parliamentary election in 1991 to win a seat at Giridih. He later won the assembly election from Sindri on a BJP ticket in 2009.
Following his win at Sindri, Mahato contested the assembly elections from Tundi in 2014 on an AJSU ticket to win it. However, he could not prove himself during the last polls, and lost the Tundi seat to JMM's Mathura Prasad Mahato.
Raj Kishore graduated in Mining Engineering from Indian School of Mines (now IIT (ISM)) in 1968, and later went on to earn his LLB degree from Chotanagpur Law College in 1975.
The former Tundi MLA also served as the chairman of the state Legal Commission after his loss in the last assembly polls, to concentrate on educational and social work under the banner of Binod Bihari Mahato Smarak Samiti.
AJSU supremo Sujesh Mahato, who arrived at Raj Kishore's Professor Colony residence at Chiragora to pay his last respects, told the media, "We have lost our guardian in his death."
"The state has suffered a great loss in the demise of Raj Kishore Mahato, who propagated the ideals of his father, Binod Bihari Mahto, throughout his life. A void has been created following his death," he further said.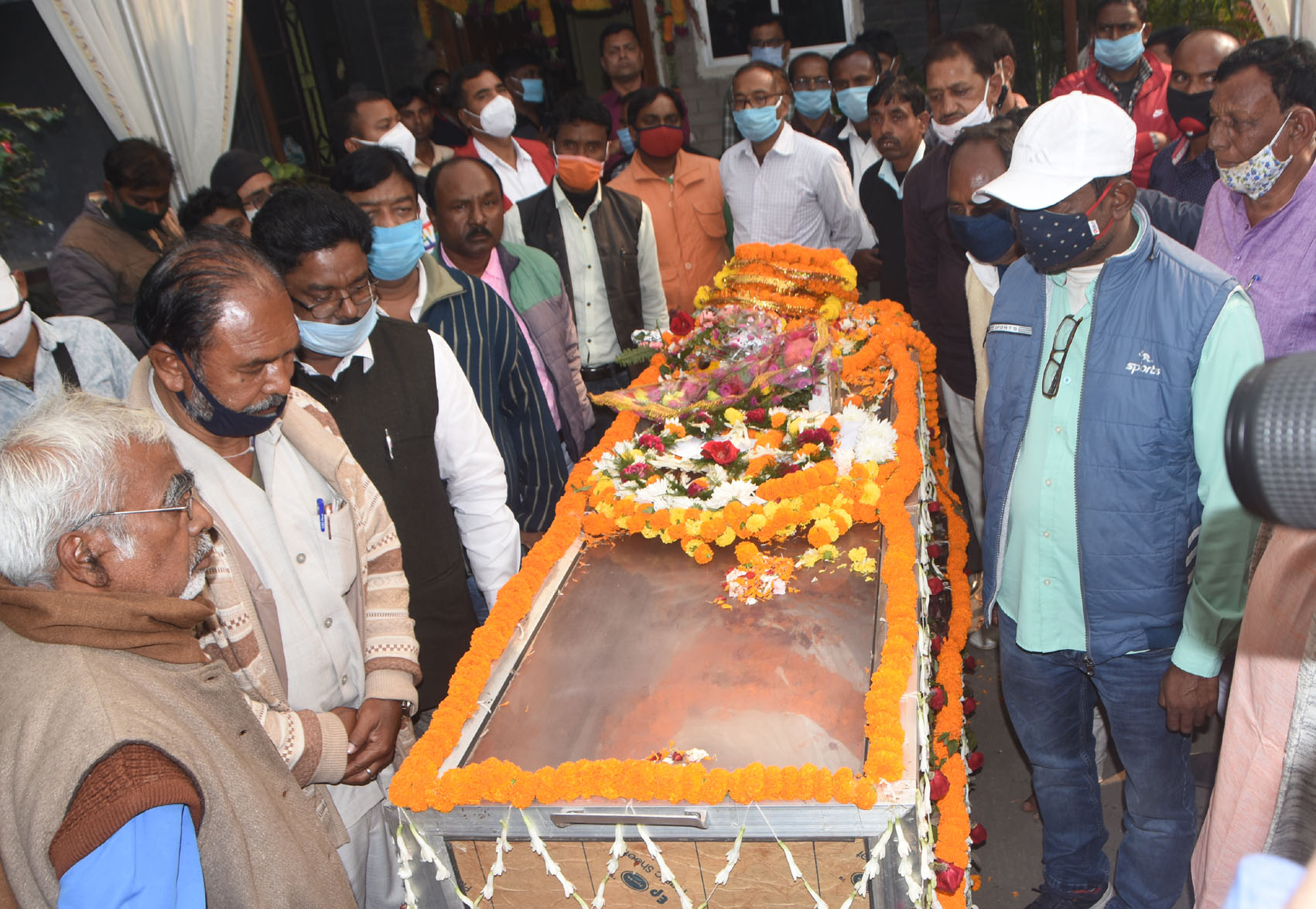 Giridih MP Chandraprakash Chaudhary was also among the ones who arrived at the deceased leader's house.
Tundi MLA and former land revenue minister, Mathura Prasad Mahato also reached his residence on Thursday morning to console his family members.
"He was a man of principles who never compromised his principle for the sake of political or personal gains," he said.
Dhanbad MP PN Singh, said, "Rajkishor Mahto, like his father Binod Bihari Mahato contributed hugely in the development of educational institutions in the district."
Dhanbad MLA Raj Sinha said, "He was an intellectual leader and carried forward the social work and educational activity of his father in true spirit."
"I am personally shocked over his death as he was my political guru and I started politics under his guidance," said Sindri MLA Indrajit Mahato, while expressing grief over Raj Kishore's death.
The former MLA's body will be cremated on Friday Baliapur Mukti Dham where several prominent leaders of the state, including the state chief Hemant Soren, are likely to be present.