Green crusader Jamuna Tudu keen to spread wings across Kolhan
Activist to tour West Singhbhum and Seraikela, spread Van Suraksha Samity's message of forest protection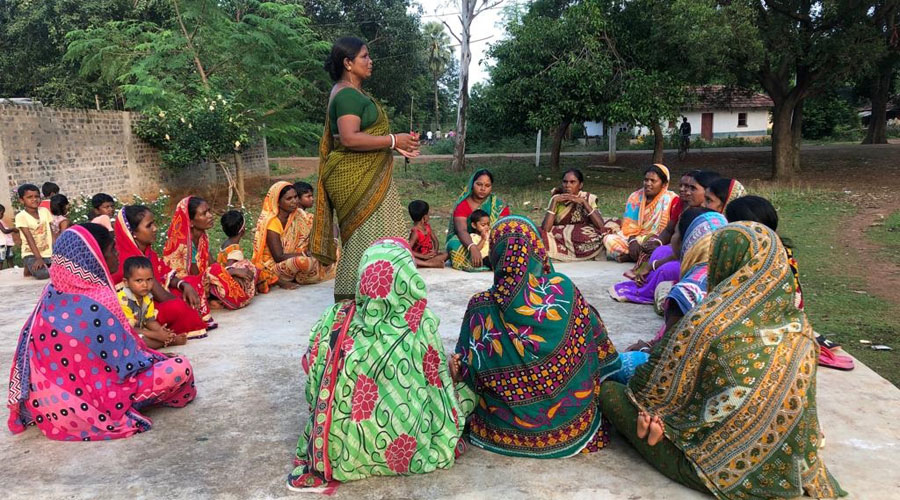 ---
---
Jamshedpur green crusader and Padma Shri recipient Jamuna Tudu will undertake an extensive tour of West Singhbhum and Seraikela-Kharsawan to expand the base of Van Suraksha Samity (VSS), a group she heads.
VSS committees were formed in Dumka, Giridih, Godda and Pakur earlier this year.
"I will tour West Singhbhum and Seraikela-Kharsawan once the coronavirus-related situation improves," said Tudu, over phone from Muturkham, her village in Chakulia, 80km from Jamshedpur.
"The VSS is active in East Singhbhum and has a presence across Kolhan. I initiated talks with women's groups in these two districts some months ago, and I think my tour will help to convince people of the importance of protecting forests" she said, adding that her earlier attempts to form units in West Singhbhum and Seraikela-Kharsawan had come a cropper.
"I am very confident that things will fall into place this time," she said.
Known as Lady Tarzan for ferociously fighting the timber mafia to protect forests, the 33-year-old said that she would meet some committed women in both the districts and talk about working under the banner of VSS.
The Samity members, who are active in Sunsunia, Beladih, Madhupur, Laubera, Dhalukdingha, Baraghat and Muhulbera forests, patrol the jungles of the Chakulia forest range to prevent tree felling.
"Tree felling has stopped more or less, but some villagers are continuing with the act late in the evening when we are not in the jungles," she said, adding that these villagers cut very few trees to use as cooking fuel, and are not linked to the timber mafia.
Cases of tree felling have come down as the VSS has imposed a fine of Rs 5,001 for those venturing into the jungles.
"This has done the trick," the environmental activist said.
There are over 300 members of VSS in the East Singhbhum unit.
Jamuna and her brave team members tour the forests from morning till late afternoon.
"It's a daily routine. We spread out in groups and remain in touch with each other on the phone. I have also recently presented three mobile phones to our members," Jamuna said.